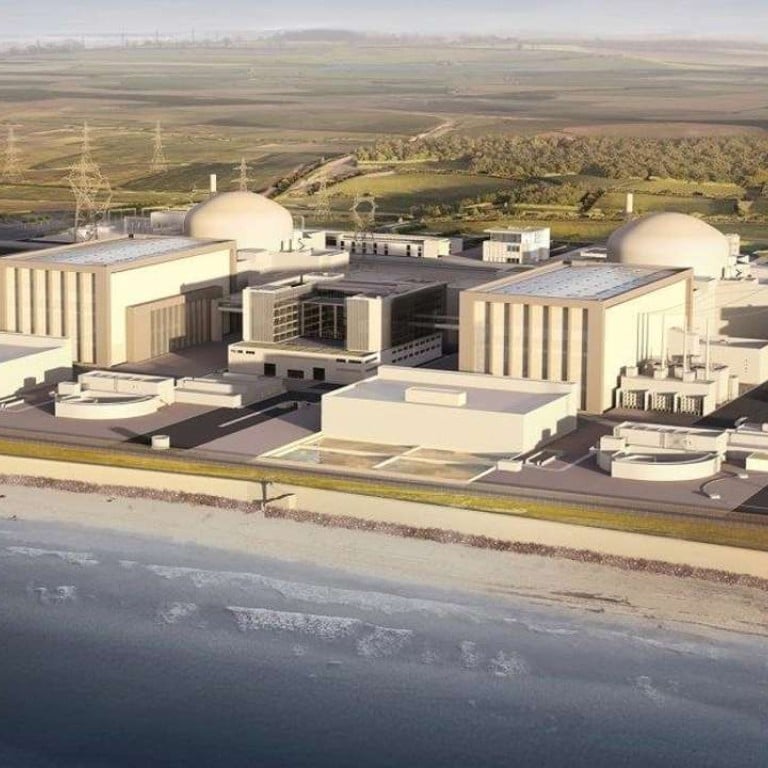 New
US accuses China General Nuclear Power Corp of pushing American experts for nuclear secrets
Chinese firm under indictment in the US for conspiring to steal nuclear technology; company rejects accusations
A state-owned Chinese power company under indictment in the US pressed American nuclear consultants for years to hand over secret technologies and documents they weren't supposed to disclose -- and in some cases it got them, several of the consultants have told the FBI.
Summaries of the consultants' interviews with agents from the Federal Bureau of Investigation were filed this month in a federal court where the company, China General Nuclear Power Corp. (CGN), has been charged with conspiring to steal nuclear technology.
The FBI documents surfaced shortly after the same company became a focus of concerns across the Atlantic: The UK last month delayed approval of the country's biggest nuclear power station in a generation as questions swirled about whether China General Nuclear's investment in the plant poses a security risk.
The filings provide a window into the tactics of CGN, China's biggest nuclear power operator. One of the consultants said CGN employees asked for off-limits operational manuals to nuclear equipment and software, according to the interview summaries.
Another said he was asked to provide proprietary temperature settings for material used to contain nuclear fuel. After he refused, he wasn't offered more consulting jobs, he told the FBI.
Employees of CGN "frequently asked for documents which were proprietary or limited to restricted access," according to a summary of one interview. In several instances, the company got what it wanted, according to the FBI documents.
In a statement, CGN said it "attaches high importance" to the US case. "The company always sticks to the principle of following laws and regulations," it said in the Chinese-language statement translated by Bloomberg. "The company will continue to stick to such a principle moving forward."
While the US court case doesn't address the UK plant, the FBI interviews could add to concerns expressed by British officials like Nick Timothy, a close adviser to the new prime minister, Theresa May. Timothy warned last year that China's involvement in nuclear projects there might allow it to "shut down Britain's energy production at will."
The prime minister hasn't said why she put the brakes on the 18 billion pound (US$24 billion) Hinkley Point plant in southwest England, a project one-third owned by CGN and led by Electricite de France SA. In addition to the security concerns, the project has faced criticism over its price tag and the above-market electricity rates that UK taxpayers would have to pay. Electricite de France declined to comment.
China has made it a priority to advance its domestic nuclear-power capability, and companies in the industry have sought to obtain technology from corporate partners and foreign governments as part of that effort, said Mark Hibbs, a senior associate at the Carnegie Endowment for International Peace.
"What you hear again and again from foreign company executives working in China is that the Chinese are absolutely determined to have as much technology transferred from foreign entities as they can," Hibbs said.
Some supporters of the project reject Timothy's alarm.
Tim Yeo, a former UK environment minister, said he doesn't believe CGN poses serious security concerns.
"I'd be disappointed if we pulled out because of concerns about China, unless there was a very strong case that is made public about cyber-espionage," said Yeo, who's chairman of New Nuclear Watch Europe, an industry-funded lobbying group.
In the US, CGN was indicted along with Szuhsiung "Allen" Ho, an American nuclear engineer born in Taiwan who recruited the US consultants for CGN.
Ho and the company are accused in a federal court in Knoxville, Tennessee, of conspiring to help Beijing obtain restricted US nuclear technology over two decades.
Ho, 66, is also accused of acting as an unregistered agent of the Chinese government. He faces life in a US prison in what prosecutors call an "extremely significant national security case."
Ho has pleaded not guilty. His lawyers say that he was merely helping China's civil nuclear power industry and that he had no intent to break the law or steal US secrets.