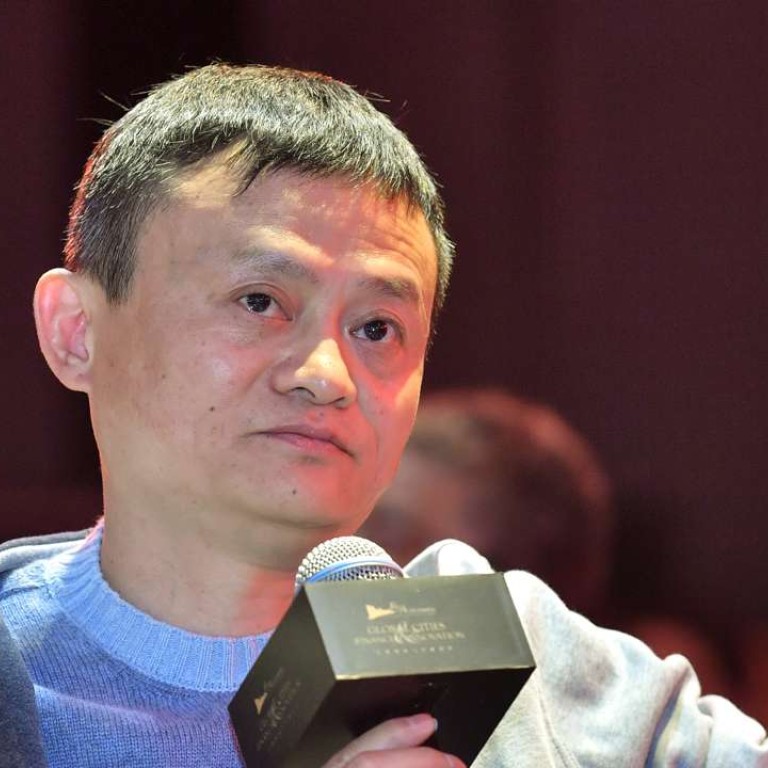 New

|
Alibaba's Ma proposes collaboration in fintech sector
'Inclusive' system would help many companies flourish, says chairman
Jack Ma, chairman of Alibaba Group, offered an olive branch to other financial technology (fintech) organisations on Saturday as he advocated a concerted effort to tap the huge potential of China's digital banking sector.
"We would like to entirely share with partners our capability of data collection and data processing to jointly develop the inclusive financial system," he told a financial forum in Shanghai. "It won't be a single giant firm that can dominate the country's digital banking services."
His remarks were aimed at playing down speculation on the potential dominant role of Ant Financial Services, an Alibaba affiliate, in the mainland's new financial landscape amid a rapid penetration of internet technologies.
Ant Financial, which covers everything from online payments to asset management, insurance, credit assessment and lending and consumer finance, was valued at US$60 billion earlier this year following its second round of financing.
It is viewed as a new behemoth financial institution that could help redraw the mainland's financial landscape presently dominated by powerful state-owned banks, brokerages and insurers.
In an effort to provide clarity on the business model of Ant Financial, Ma labelled it a platform on which other fintech firms could mushroom with help from the online financial juggernaut.
"It is certain that only a few large-size platforms would exist, but there will be numerous small companies that bank on the platforms to flourish," Ma said.
Beijing has been striving to reform the mainland's financial sector in which banks enjoyed a cosy monopoly, focusing on state-owned businesses while reluctant to grant credit to small firms and individuals.
The rise of fintech is instrumental in boosting the reform as millions of consumers could access financial services from companies such as Ant Financial.
Ma said that big data, credit assessment and risk-management were key to the success of digital banking.
Mainland regulators are stepping up a crackdown on thousands of unlicensed peer-to-peer (P2P) lending businesses and online asset managers following a series of scandals that caused multi-billion-yuan losses for investors last year.
Alibaba owns the South China Morning Post.
This article appeared in the South China Morning Post print edition as: Fintech firms should unite, says Ma