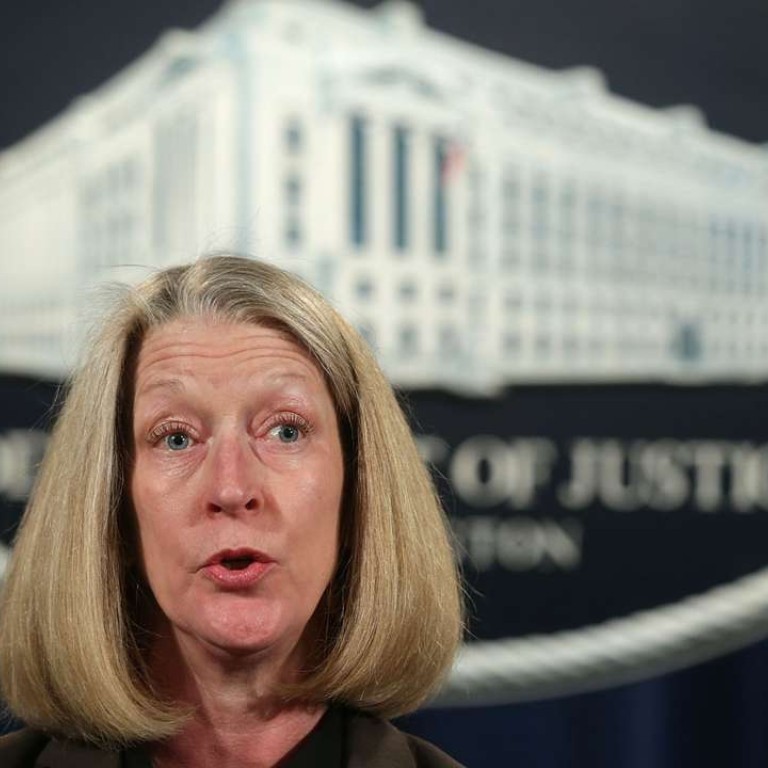 Update
US diplomat charged over lying about contact with Chinese intelligence agents
The case comes just days before the Xi-Trump presidential summit, but analysts say the two leaders have bigger issues to discuss in Florida
A US diplomat accused of taking tens of thousands of US dollars in cash and gifts from Chinese ­intelligence agents was charged on Wednesday with lying to ­investigators over the contacts.
The case was announced days before the first summit between Chinese President Xi Jinping and his US counterpart, Donald Trump, in Florida next week.
Beijing has officially confirmed the visit and Chinese analysts said the prosecution was unlikely to affect the meeting.
The US Department of Justice said Candace Marie Claiborne, 60, knew that the two Chinese men she had regular contact with while working for the state department in China and other countries were from the Chinese security services and that the money they gave her was in exchange for US secrets. She took cash and an iPhone for herself, but most of the funds went to an unidentified man half her age with whom she lived in Beijing and Shanghai.
The Chinese agents paid for his fashion school tuition, home rental, a sewing machine, ­holidays, and other needs as ­requested by Claiborne, according to a complaint unveiled in the US ­federal district court in ­Washington.
"Candace Marie Claiborne is a state department employee who possesses a top secret security clearance and allegedly failed to report her contacts with Chinese foreign intelligence agents who provided her with thousands of dollars of gifts and benefits," acting assistant attorney general Mary McCord said in a statement.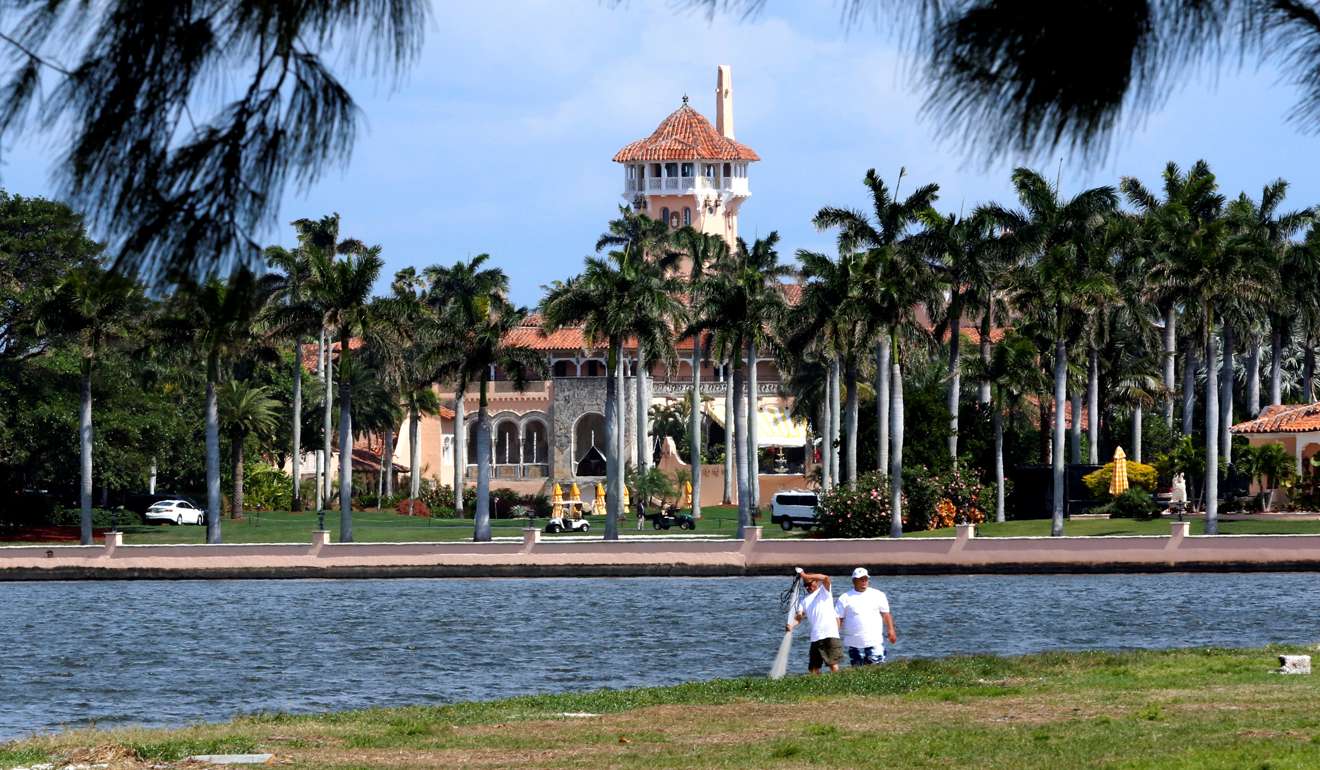 The department's initial charges against her were limited to ­obstructing the investigation into her case and lying to agents.
Claiborne, who has worked for the state department since 1999 and had significant financial problems, was arrested on Tuesday and pleaded not guilty in her first court appearance on ­Wednesday, according to the ­justice department.
The complaint says Claiborne, a state department office management specialist, knew at least one of the agents of the Ministry of State Security as early as 2007 and the second since 2012. She knew they were Chinese government agents but "appeared motivated by the profitable nature of her ­information-sharing relationship" with them, it said.
The filing says little about what she did in return for the money and gifts. At one point it says she provided the Chinese agents with non-classified information possibly sourced over the internet.
Chinese foreign ministry spokesman Lu Kang said on Thursday he was unfamiliar with the situation when asked about Claiborne's case.
The ministry meanwhile issued a brief statement saying that Xi would meet Trump at his Mar-a-Lago estate in Florida on April 6 and 7, without giving details of the agenda or arrangements.
Chinese analysts said the scale and the nature of the case meant it would not have a significant impact on the presidential summit.
Professor Ren Xiao, an international relations expert at Fudan University in Shanghai, said the two countries had bigger matters to focus on.
"Sino-US relations have so many important issues [to resolve]. That's why the two leaders can't wait until July's G20 summit and decided to meet early next month. This case is too small because Claiborne is just a low-ranking diplomat. Anything she leaked would be very limited."
Wu Xinbo, the director of the Centre for American Studies at Fudan University, said such spying cases were common between the two countries. "What the US does [in espionage activities] far exceeds other countries," he said, adding that the incident might further affect Trump's relationship with the US secret services.
Shi Yinhong, ­the director of American Studies at Renmin University in Beijing, said: "The atmosphere of the Xi-Trump meeting may be affected a little bit by these kinds of spying cases, according to previous experiences."
Acting State Department spokesman Mark Toner called the offences a breach of the "public trust."
"When a public servant is suspected of potential misconduct or federal crimes that violate the public trust, we vigorously investigate such claims," he said.
"The Department of State is firmly committed to investigating and working with the Department of Justice and our other law enforcement partners to investigate any allegations of criminal activity and bring those who commit crimes to justice."
Additional reporting by Laura Zhou
This article appeared in the South China Morning Post print edition as: US diplomat charged with lying over contact with Chinese agents US envoy 'took cash' from Chinese agents