Science
Get more with myNEWS
A personalised news feed of stories that matter to you
Learn more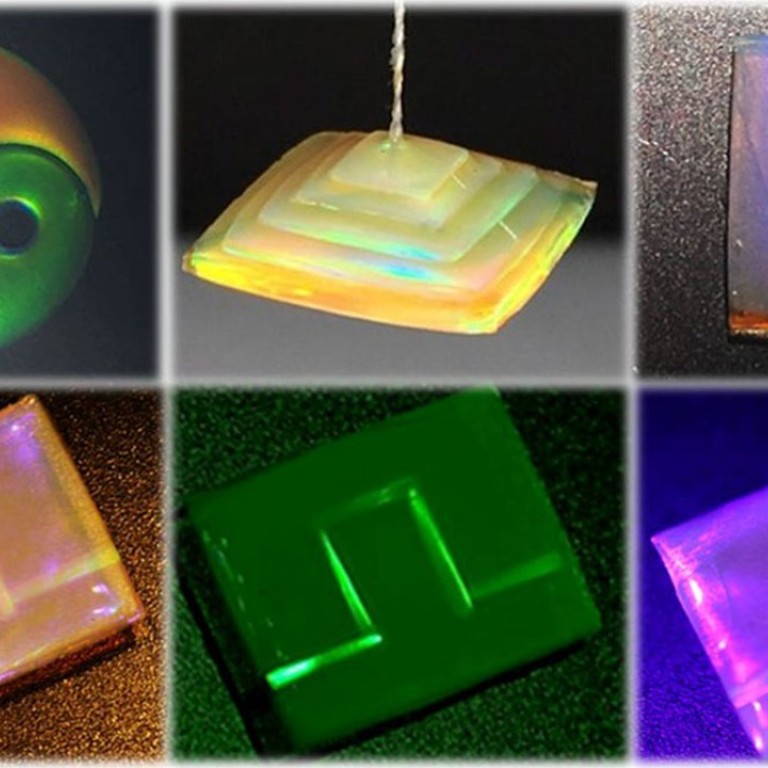 Skin deep: How China's scientists are putting colour into the complexions of 'human' robots
Mainland researchers today announce a potential solution to the problem of overly pale robotic 'skin' - the world's first colour self-healing hydrogel
Ever wonder why human-like robots today invariably look pale-skinned?
It isn't because of any bias – not on the scientists' part, anyway. It's just that robotic scientists have faced technical challenges in giving life-like skin a non-white tone.
In a paper today in PNAS, the official scientific journal of the prestigious US National Academy of Sciences, a team of mainland material researchers said they might have solved the problem of overly light robotic complexions with the creation of the world's first self-healing hydrogel in colour.
Hydrogel is a polymer capable of absorbing a vast number of water molecules, giving it the same flexibility and strength as natural tissue. Some hydrogels can heal themselves by enclosing a "wound" after being torn apart, which is why they are regarded as an ideal material for making artificial muscle and skin.
Animals such as chameleons, butterflies and peacocks get their distinctive colour from pigment or periodic nanostructures in their skin or feathers that interact with light. In the past, hydrogel tended to lose its strength for pigment stain, and previous attempts to manipulate its chain-like molecular structure to promote colourisation failed to maintain the self-healing capability.
But the new research, led by Professor Zhao Yuanjin of the State Key Laboratory of Bioelectronics at Southeast University in Nanjing, has produced a new type of double-layered hydrogel. One layer serves colour expression, the other self-healing. After being cut apart, the hybrid material can rejoin itself back into one piece - maintaining the original colour and strength with a barely visible scar.
These features showed "high promises" for different applications in biomedical engineering, including man-made muscle and skin, the authors said in their paper.
Fu Chenglong, an associate professor of robotics with the department of mechanical and energy engineering at Tsinghua University, said artificial skin in humanoid development remains a major challenge.
"Many problems remain unsolved," he said. "The human skin, for instance, can 'feel' wherever you touch it, and such high-density distribution of sensing has not been achieved by any man-made sensors."
Most robots also move with gears and motors, making their behaviour look unnatural in comparison with the muscle-controlled movements of animals or humans.
Fu, who was not involved in the latest research, said the self-healing hydrogel developed by bio-engineering scientists was "very impressive", and the effort by Zhao's team to give it colour made it "even better".
Some humanoids today are not outfitted with hydrogel, but a relatively simple silicone gel that could be coloured easily.
"Indeed, we have not seen any human-like robots in dark skin tone," Fu said. "This is something the research community should give a serious thought about."
Fu said researchers from different disciplines are increasingly aware of potential ethics issues in robotic design.
"Social bias introduced in the design and making of humanoids can lead to many problems," he said.
This article appeared in the South China Morning Post print edition as: There's a good reason robots have white skin