Taiwan
Get more with myNEWS
A personalised news feed of stories that matter to you
Learn more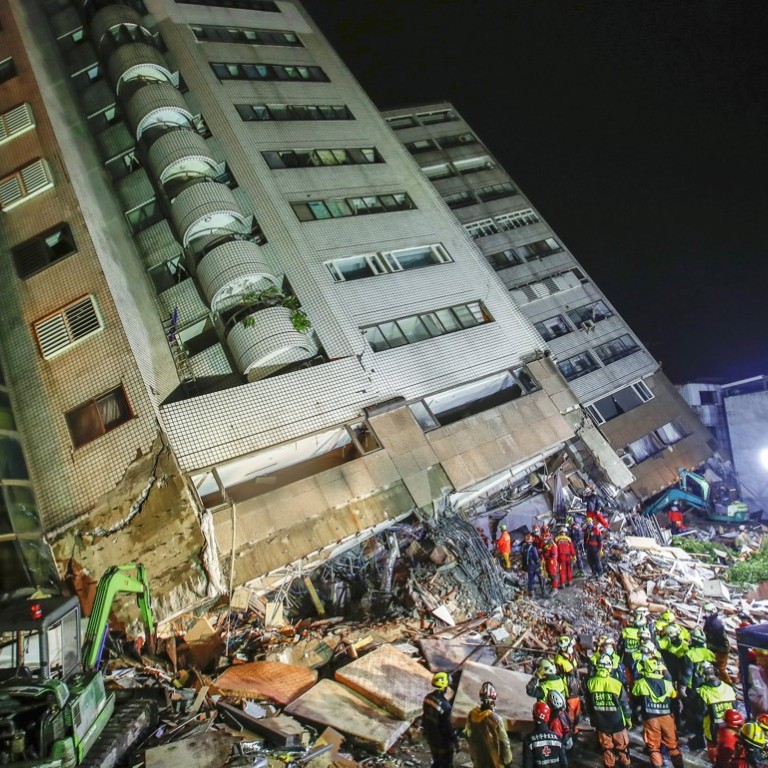 Second 5.7 magnitude earthquake hits Taiwan's Hualien, 24 hours after first quake killed at least 7 and left 67 missing
The second quake came at 11.21pm local time on Wednesday - and just hours after Taipei turned down Beijing's offer of help
Taiwan's Hualien city has been hit by a second, 5.7 magnitude earthquake almost 24 hours after a 6.4 magnitude quake killed at least seven people, injured 257 others and left 67 missing there.
The earthquake occurred at 11.21pm local time on Wednesday, in the same spot at Tuesday's violent tremor – 21km northeast of Hualien – this time at a depth of 11km, according to the US Geological Survey. It came after more than 180 aftershocks.
Details on how the second earthquake has affected Hualien are still emerging.
The second quake came as authorities in Hualien continue to search for at least 67 people believed to be still trapped inside damaged buildings, including 52 people in the Yun Men Tsui Ti building, a large commercial-residential complex.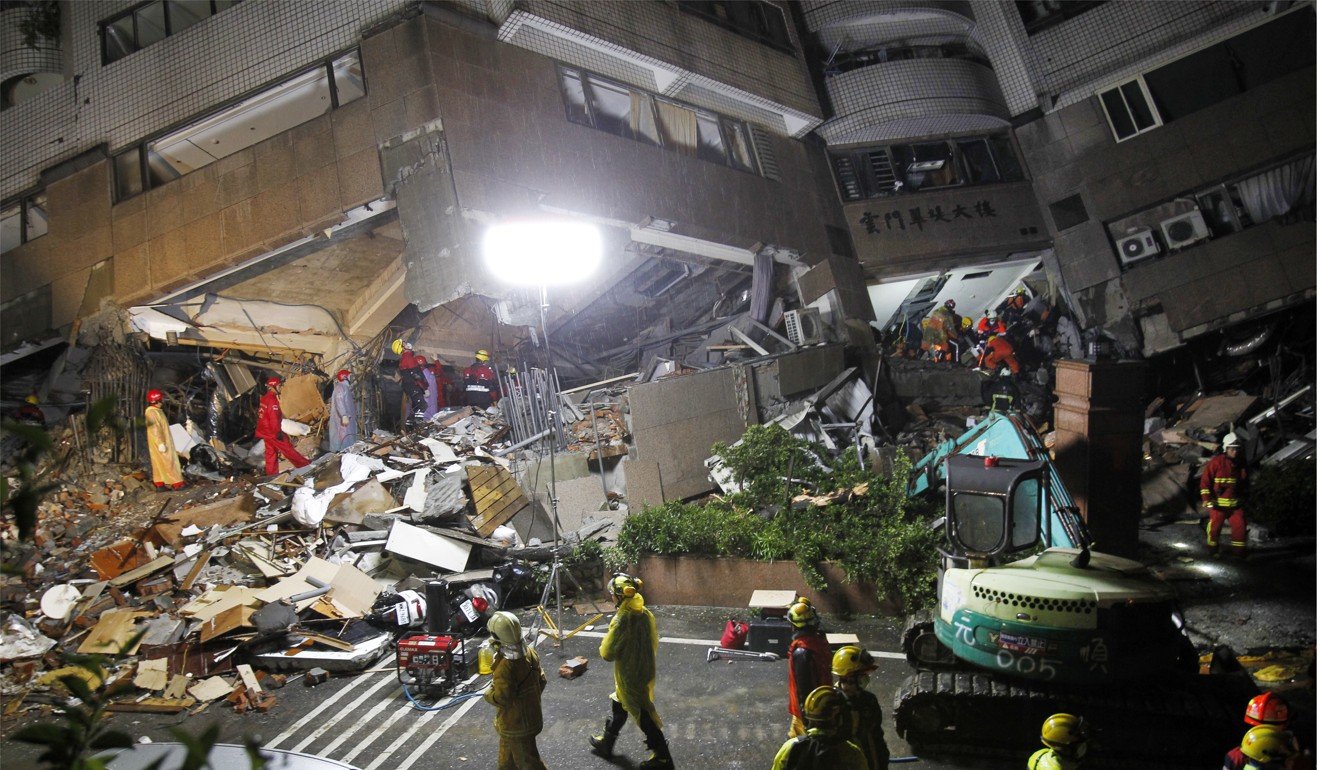 The Central Emergency Operation Centre said four buildings in Hualien collapsed in the first quake. 
The bottom floor of the 11-storey Marshal Hotel caved in, while the 12-storey Yun Men Tsui Ti building, which housed an inn, was left leaning at a steep angle after the first and third floors were crushed.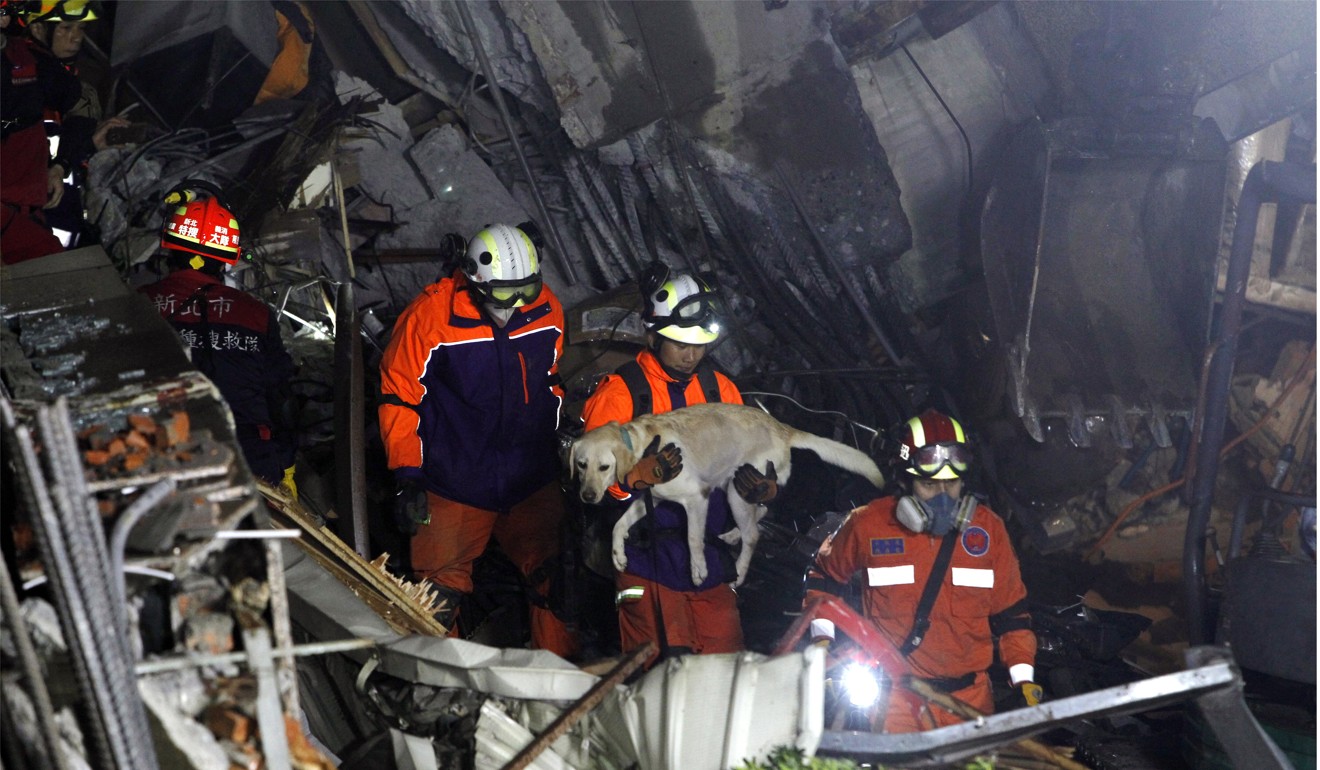 Sections of the Suhua Highway connecting Ilan and Hualien counties were severely damaged. Cracks appeared on bridges and roads, leading to closures in some cases. Damage to gas pipes was also detected.
While power has been restored, more than 31,000 families are still left without fresh water.
The Mainland Affairs Council said one Chinese traveller died and six others were injured.
According to the Taiwan foreign ministry, nine Japanese are among the injured, but their injuries are not life-threatening, while 14 South Koreans and other foreign nationals were also injured.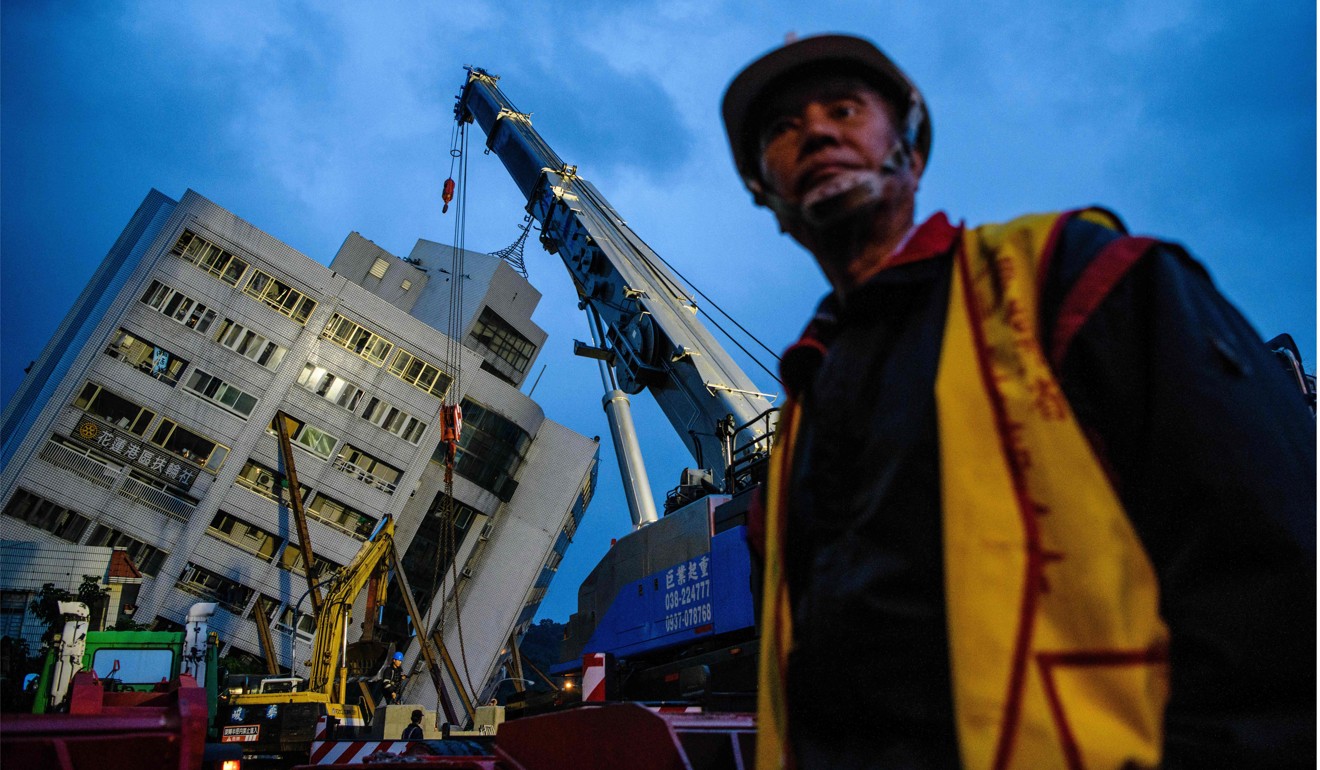 The offer came amid tensions that have sustained since May 2016, when incoming Taiwanese President Tsai Ing-wen rejected
the 'one China' policy
that says that China is one country but allows for the Chinese and Taiwanese governments to differ on what "China" stands for.
The Mainland Affairs Council told the South China Morning Post it appreciated the offer of help – seen as an olive branch from Beijing – but that it was not needed. 
"At the moment, we have adequate manpower and facilities in support of the rescue operation," said Chiu Chui-cheng, vice-chairman of the council, which takes care of mainland policy. "We deeply appreciate their offer, but so far we are not in need of their help." 
Asked if this was a missed opportunity to break the ice with Beijing, Chiu said: "Basically it is a natural disaster and the rescue involves humanitarian efforts. They shouldn't be used as [a bridge] for political connection."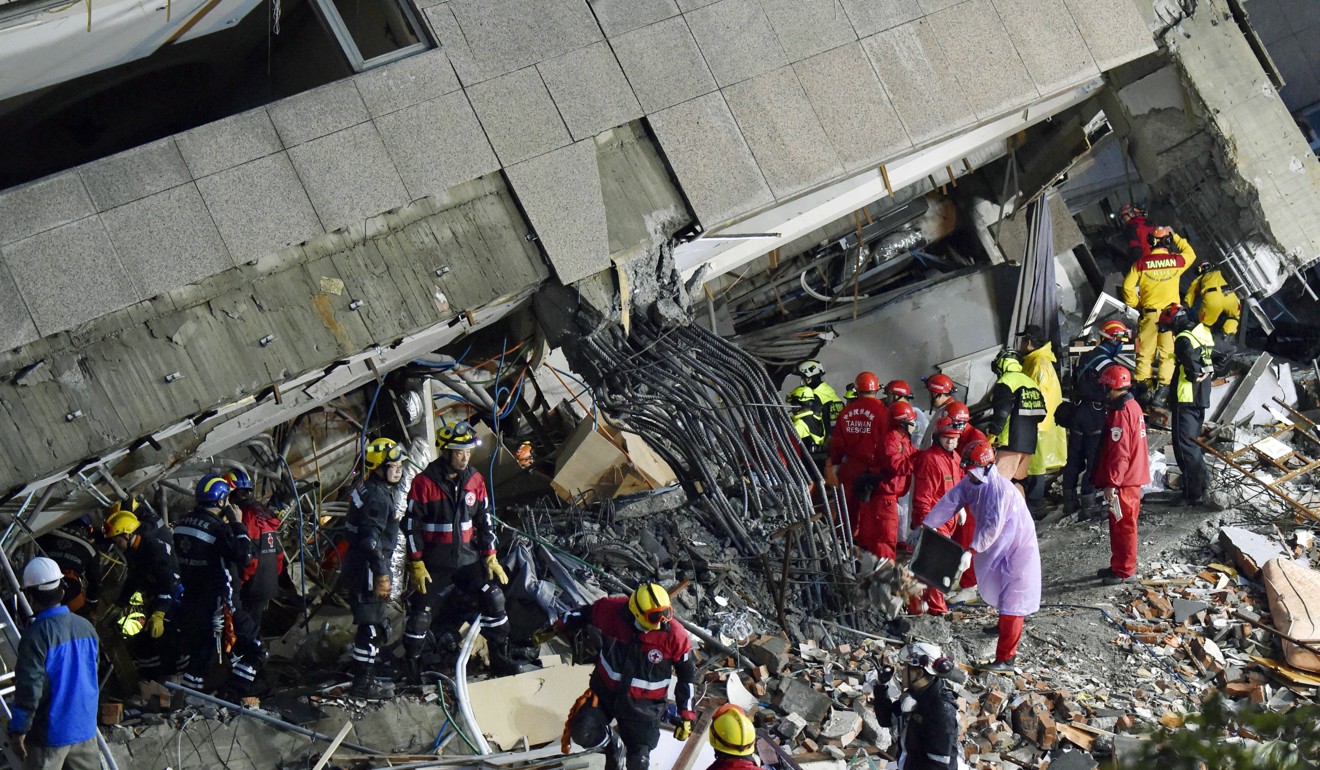 The first quake followed almost 100 smaller tremors that have hit the area in the last three days and came exactly two years after a quake of the same magnitude struck the southern Taiwanese city of Tainan, killing more than 100 people.
Taiwan lies near the junction of two tectonic plates and is regularly hit by earthquakes.
The island's worst tremor in recent decades was a 7.6-magnitude quake in September 1999 that killed around 2,400 people.