Trade
Get more with myNEWS
A personalised news feed of stories that matter to you
Learn more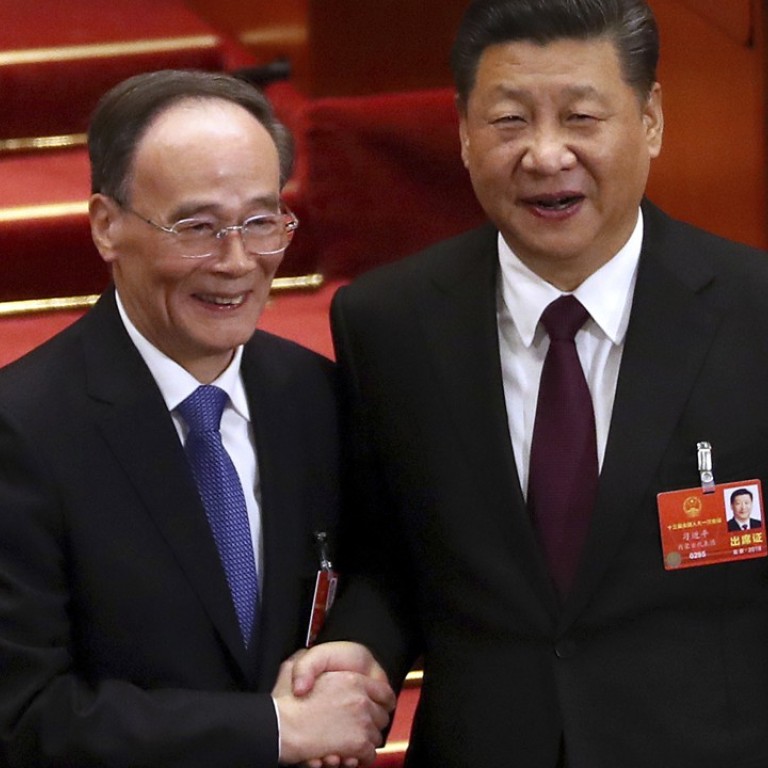 US unlikely to name trade war 'point person' amid White House chaos, leaving Wang Qishan with no counterpart to meet
Dizzying speed of staff turnover in the Trump administration may make it difficult to name a US interlocutor for talks on averting all-out trade conflict
The US is unlikely to satisfy China's request that it name a point person to help avert a trade war between the world's two largest economies, potentially leaving newly elevated Vice-President Wang Qishan with no American counterpart to meet, according to four people with knowledge of the matter.
The possibility that such an interlocutor would be named has diminished as US President Donald Trump's cabinet gets reshuffled at a dizzying speed, disrupting the countries' communication and hampering China's effort to use negotiation to defuse the rising tensions, they said.
Chris Johnson of the Centre for Strategic and International Studies, a former senior China analyst with the Central Intelligence Agency, said that with Trump's cabinet changing "on a daily basis", it is difficult for the White House to name a point person for trade war-aversion talks.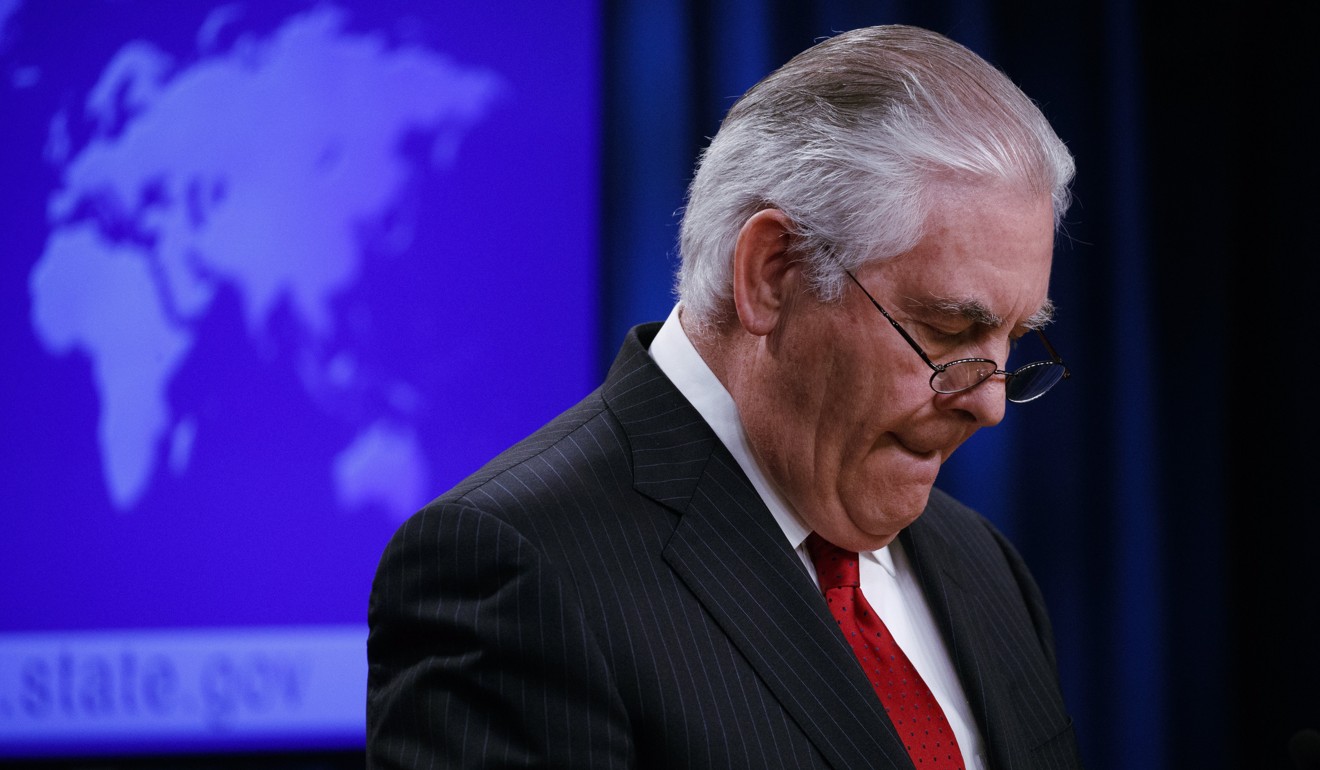 "The [Sino-US] relationship is too big for a single person to really be the focal point," Johnson said. 
Beijing had made the request in February during US visits by high-level Chinese officials including Yang Jiechi, a member of the Communist Party's Politburo, and President Xi Jinping's top economic adviser, Liu He. 
Liu was appointed vice-premier in charge of economic and financial policies on Monday by China's top legislature, the National People's Congress. 
Yang and Liu both are in the front lines to deal with Washington as part of President Xi Jinping's newly formed top diplomatic team, led by newly elected vice-president Wang Qishan, the former party anti-graft tsar and Xi's most trusted ally.  
Wang, 69, known as a "firefighter" for his skill at handling emergencies, is expected to take on a large foreign policy portfolio, notably overseeing Sino-US relations. 
Under Wang's guidance, Beijing will be quick to pursue protocol issues – and insist that the US appoint a counterpart to meet Wang on trade, Johnson said. 
But a raft of departures since Trump took power – including National Economic Council Director Gary Cohn and Secretary of State Rex Tillerson within a single week – make it hard for the White House to name a point person for talks, Johnson said.  
A source familiar with the Chinese government's thinking said Beijing would prefer "a single interlocutor" in the Trump administration who has a stable relationship with China. 
Beijing "won't find that person", the source said.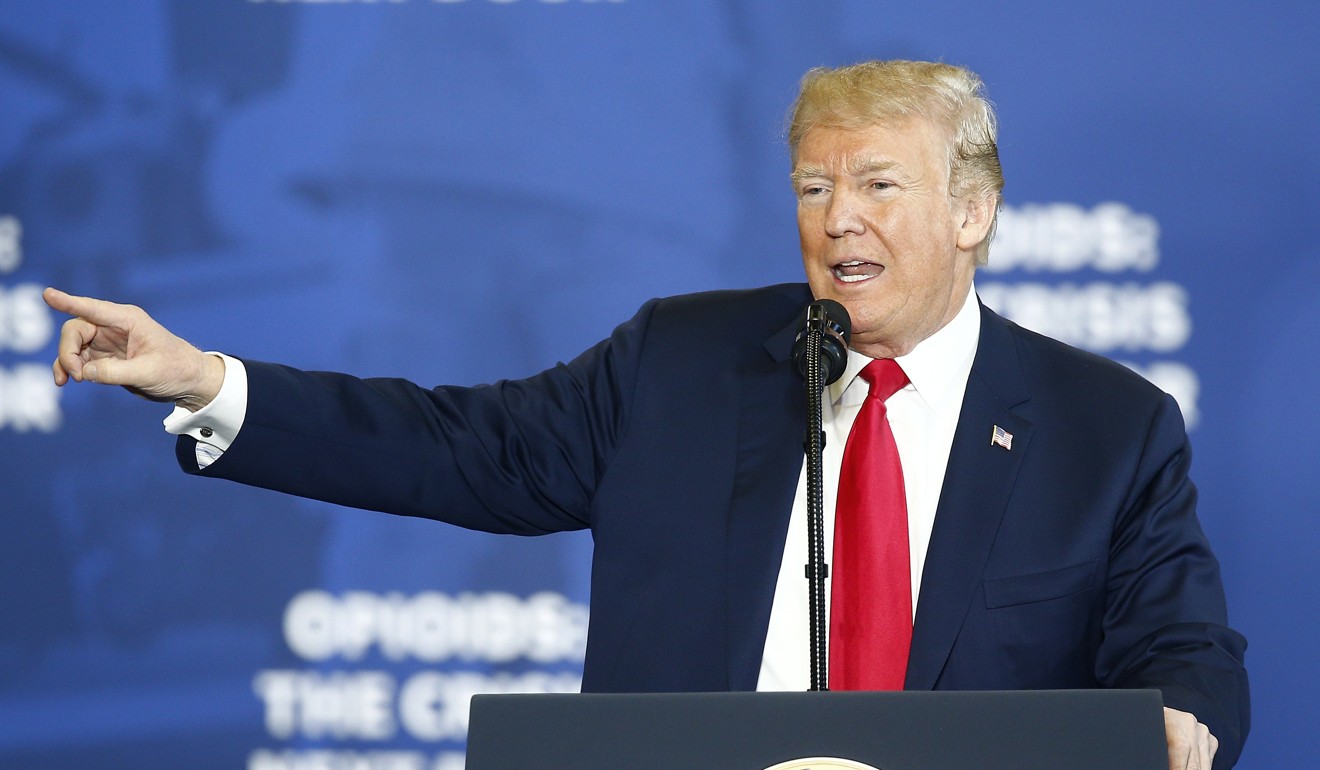 "Making Wang Qishan a vice-president to handle the US means he will have no counterpart," another source told the South China Morning Post.
Complicating the matter further is that Trump's chosen replacements for the departed staff have frequently tended to be "people who take a dimmer view of China", Johnson said. 
Incoming State Secretary Mike Pompeo, nominated for the post by Trump, and John Bolton, who is rumoured to be in line to take over as National Security Adviser from H.R. McMaster, both are "China hawks".
After spending six years as a Republican congressman, 54-year-old Pompeo became CIA director after Trump nominated him to the post in January 2017. The US spy chief is known to maintain a wary view of China. 
"I think China has the capacity to present the greatest rivalry to America … over the medium and long term," Pompeo said in July of last year. 
He told BBC in January that China could pose "as big a threat to the US" as Russia through wielding covert influence.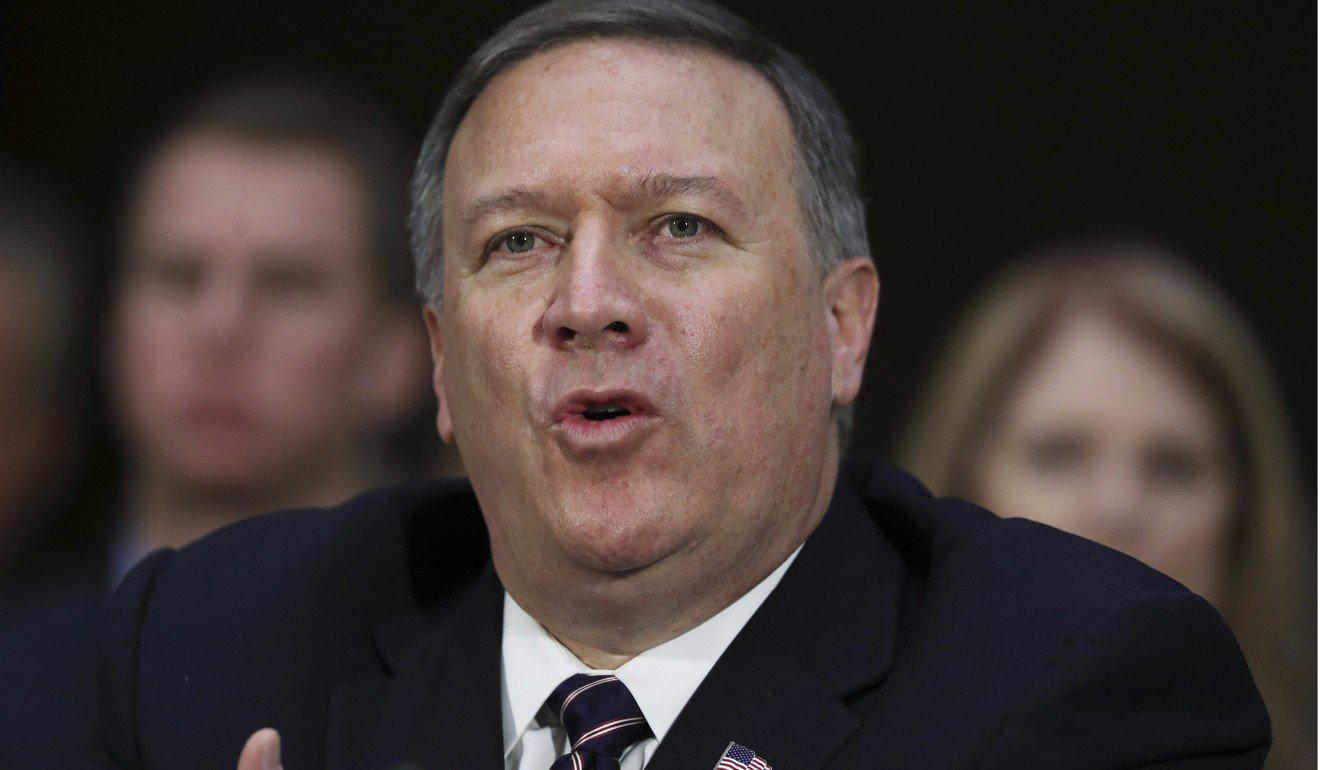 The US has to "do better pushing back" against China, Pompeo said. 
John Bolton, the former US ambassador to the UN under US President George W. Bush, also favours an aggressive stance. 
On Fox News in January, Bolton advocated for strong military options to resolve the North Korean nuclear crisis.
He said the US should intensify its military forces on the US island territory of Guam, in Japan and in the Yellow and East China seas. 
To convince China to "crack down" on North Korea's nuclear activities, Bolton argued, Washington should make a case to "reunify the [Korean] peninsula" and make military threats toward Pyongyang "credible". 
China opposes an outbreak of war between the two Koreas on its doorstep for various reasons. 
 Another trade hardliner, National Trade Council Director Peter Navarro, has strongly advocated and supported Trump's tough agenda against China.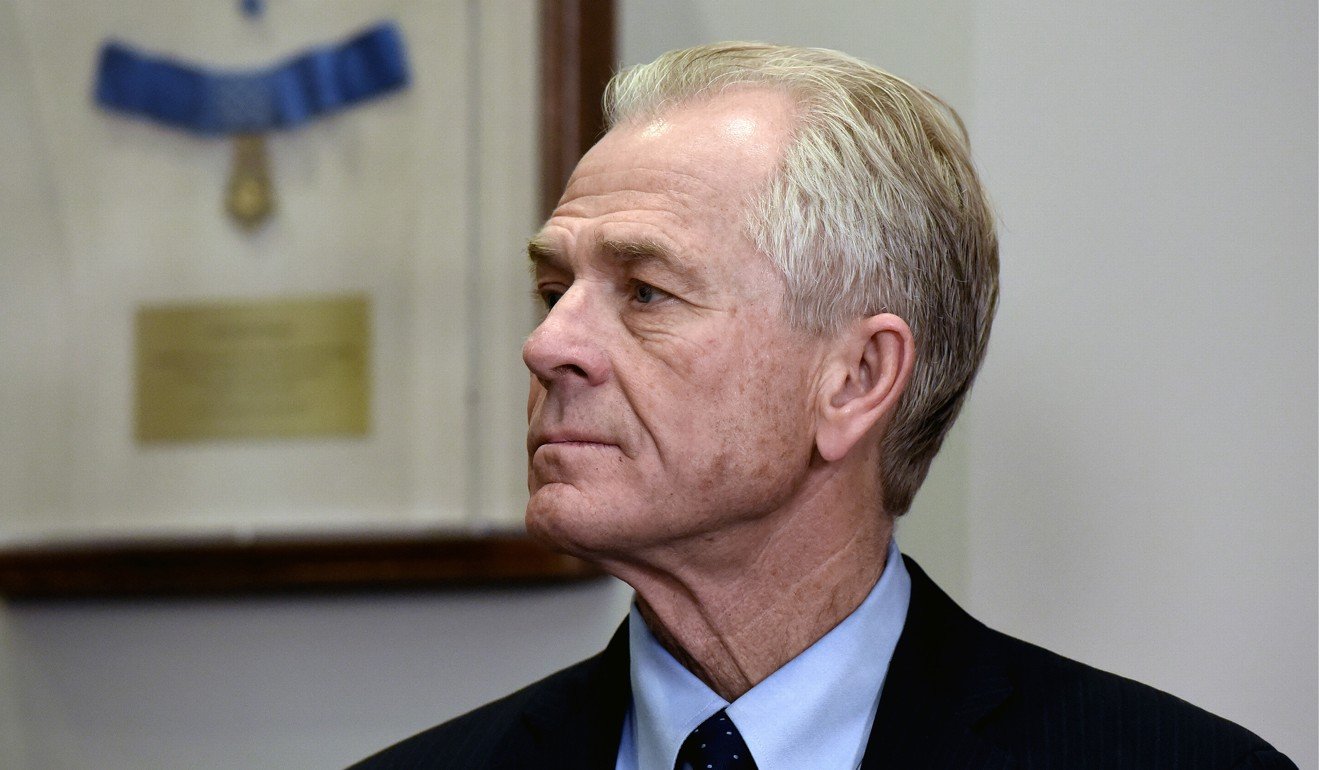 Navarro, who was elevated by Trump to have more say on trade policy, was described as a "neo-mercantilist" who sees world trade as a tale of winners and losers in a column in The New York Times by Nobel Prize economics laureate Paul Krugman. 
For Navarro, countries with trade surpluses win; those with trade deficits lose, Krugman wrote on Monday. The US had a record trade deficit of US$375 billion with China in 2017. 
Also suggesting a tougher tone at the White House are the diminishing roles of Trump's daughter Ivanka and son-in-law Jared Kushner. 
China had been building a relationship with the pair to influence Trump's China policy. 
Kushner reportedly lost security clearance that gave him access to top secret information. He also has been under fire amid reports that he filed false paperwork with New York City and has forged a bond with a Saudi crown prince. 
"They are backing out of these things on advice from their lawyers," one source with knowledge of the first family said.
The US has already been pressing China to cut its trade surplus with the US by US$100 billion.
"Stakes are high," said Franklin Lavin, a former undersecretary at the US Commerce Department, adding that negotiations would be tough, since such a cut could not be achieved swiftly. 
Lavin, a former US ambassador to Singapore, declined to comment on the elevation of Wang Qishan and his potential role in extinguishing trade tensions.
However, he told the Post that both sides should "have a normal talk", instead of China telling the US to restructure its negotiating team to appoint a point person. 
This article appeared in the South China Morning Post print edition as: Wang may have no US counterpart to meet at trade talks