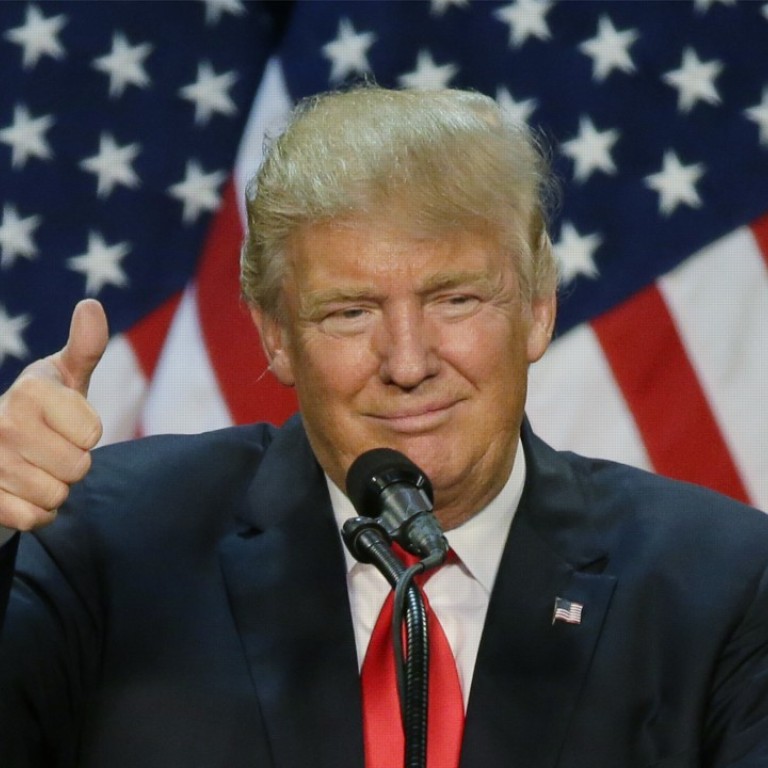 Donald Trump's trade endgame said to be the opening of China's economy
As the US-China trade clash escalates, the American president is expected to demand that China complete reforms spelt out in a joint report by the World Bank and Beijing
Around the time President Xi Jinping took the reins of leadership in Beijing, some of his country's highest-ranking officials were finishing a blueprint of further reform for what had just recently become the world's second-largest economy. 
Robert Zoellick, a former US trade representative and World Bank president, worked together with members of China's State Council, the country's cabinet, to spell out reforms that would open the Asian nation's economy and put the market at the centre of it. 
"It is imperative that China … develop a market-based system with sound foundations in which public resources finance the delivery of key public goods and services – while a vigorous private sector plays the more important role of driving growth," according to the joint report called "China 2030", published in 2013. 
"China's strategy toward the world will need to be governed by a few key principles," the report said: "open markets, fairness and equity, mutually beneficial cooperation, global inclusiveness and sustainable development." 
But as many China watchers have learned in recent years, Xi had other ideas about what reform meant, and an ambitious government plan to put China at the forefront of technical innovation has sparked the most significant US-China confrontation in decades. 
The conflict has pitted US President Donald Trump and Zoellick's successor, US Trade Representative Robert Lighthizer, against Beijing. 
Trump's demand, according to one of his former advisers, is for China to fulfil pledges spelt out in China 2030, which was written jointly by the World Bank, China's Ministry of Finance, and the Development Research Centre of the State Council.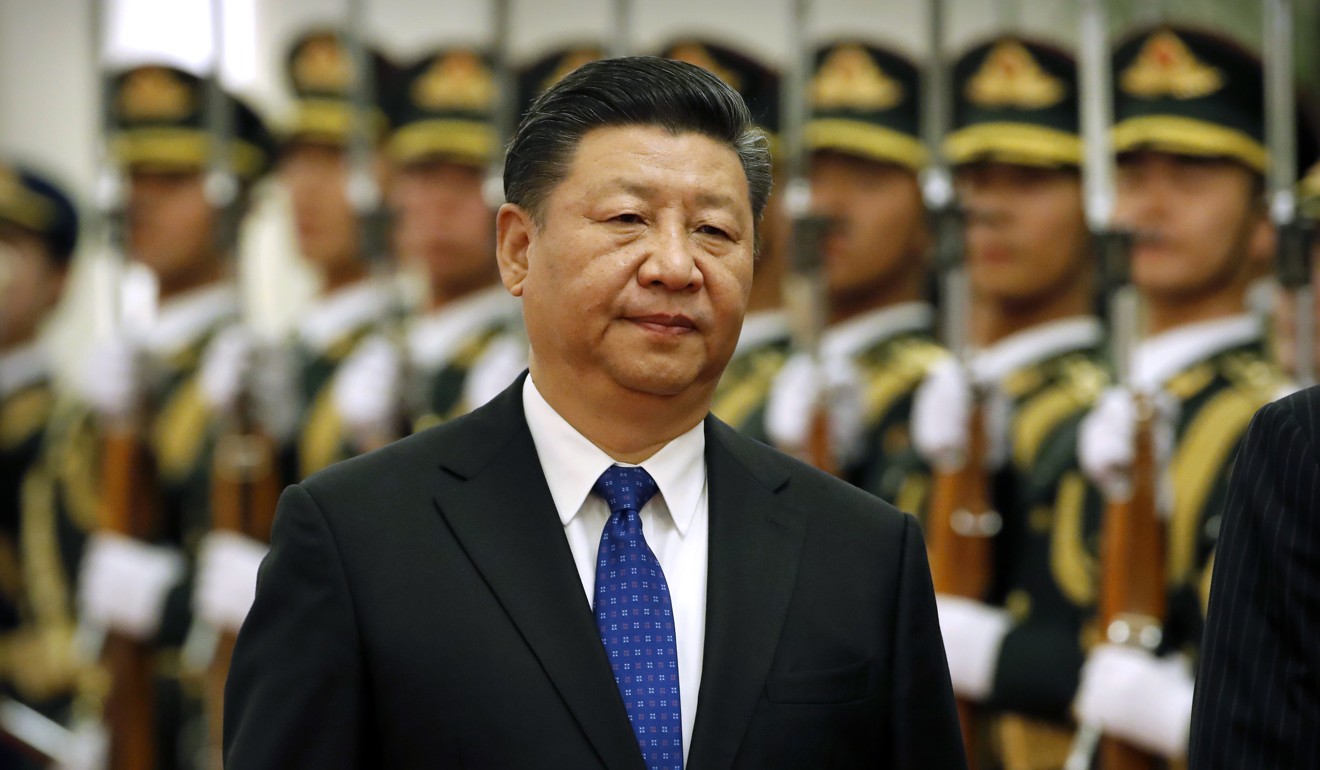 "The endgame is that China complete its deep reforms of its economy as laid out in the joint report," Michael Pillsbury, who served on Trump's transition team, advising the president-elect on China issues, said in an interview with the South China Morning Post. 
Currently serving as the director of the Centre for Chinese Strategy at Hudson Institute, a Washington-based think tank, Pillsbury previously held several policymaking roles. During the George H.W. Bush administration, he was a special assistant for Asian affairs in the Defence Department. 
"President Xi has committed to making the market the 'decisive factor' in the economy, but everyone knows that progress has slowed or reversed in the last few years," Pillsbury said. 
Even before an extensive government reorganisation announced last month proved to be more a consolidation of political control than a preparation for the neo-liberal economic reforms Zoellick had envisioned, Beijing had already undercut China 2030 with a more urgent and near-term plan to create national technology champions.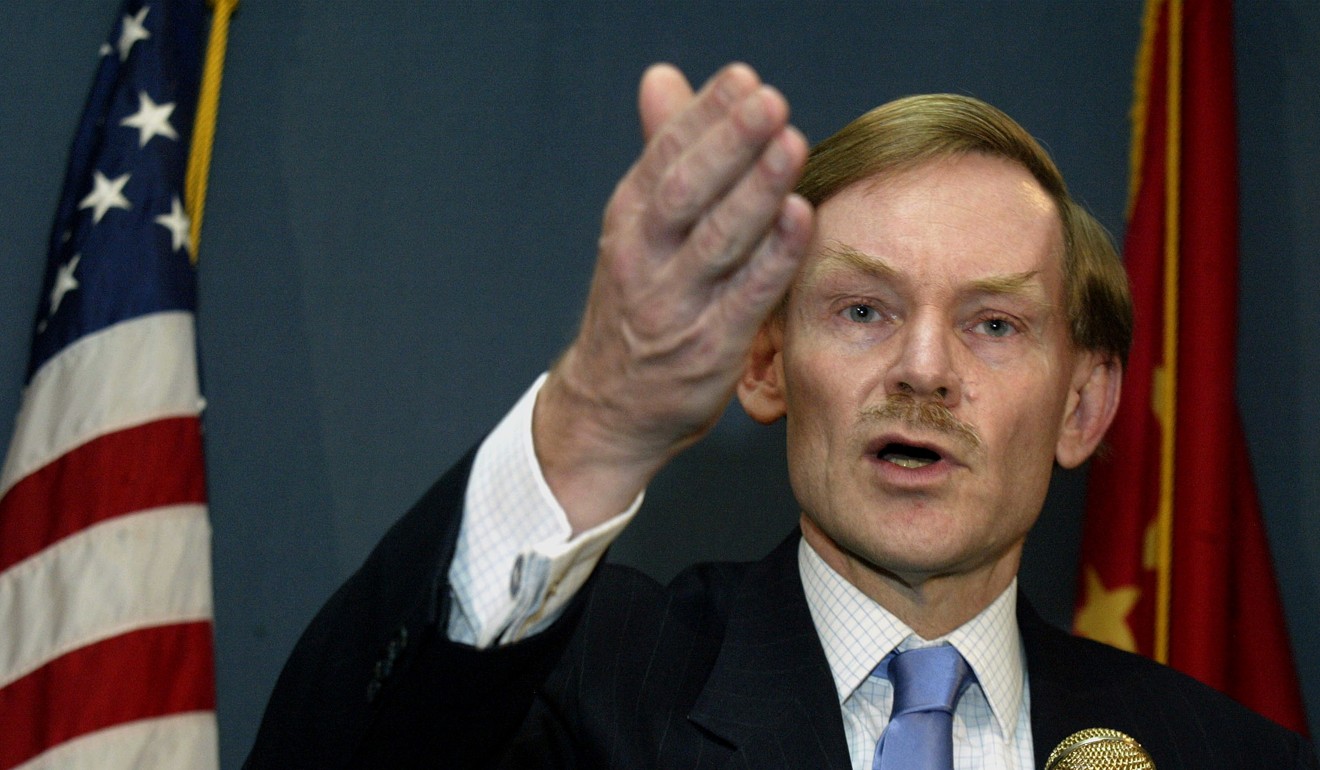 "Made in China 2025", announced by the government three years ago, called for the mobilisation of billions of yuan in state and private capital to support the domestic development of semiconductors and other advanced technologies as well as guidelines calling for local procurement of technology. 
The strategy, sometimes called the Chinese version of the Fourth Industrial Revolution, has raised concerns in the US and European Union because of the mainland's goal to offset the need to import a range of technologies from leading foreign suppliers. 
The plan further undercut the prospects of foreign companies looking to license their technology in China and prompted Trump to order Lighthizer to launch an investigation under Section 301 of the US Trade Act into China's intellectual property practices.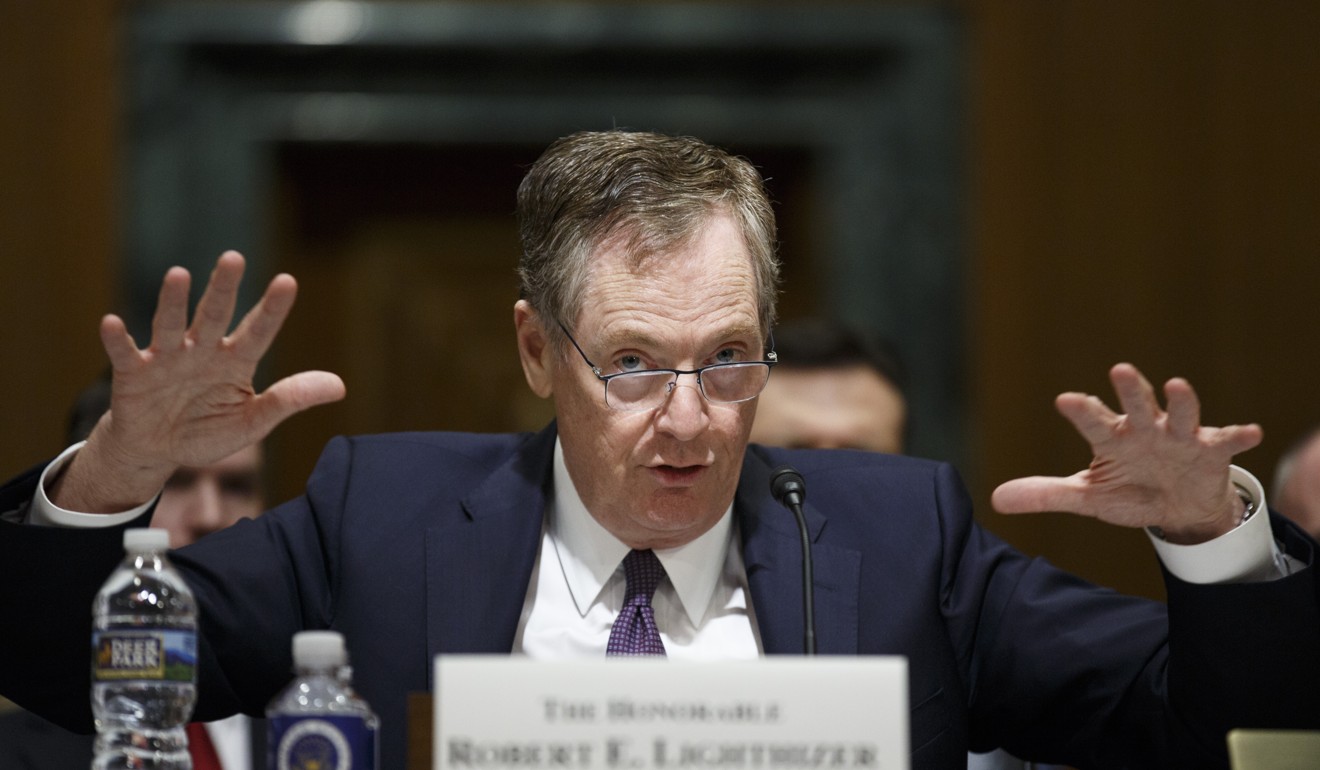 "There are excellent ideas for reform of the Chinese economy coming from Chinese officials and scholars in the past decade," Pillsbury said. 
"But these wise officials and scholars have been sidelined by hard-line economists and a powerful lobby of state-owned enterprises and national champions who demand subsidies and treatment that is illegal under the World Trade Organisation." 
Analysts said they did not expect Chinese policymakers to veer back to the vision of China 2030, which suggests the clash between Washington and Beijing – and their aiming of punitive tariffs at each other – is likely to turn into a long-term stand-off. 
On March 22, Lighthizer announced that his office would draw up a list of Chinese products that would face tariffs amounting to as much as US$60 billion annually.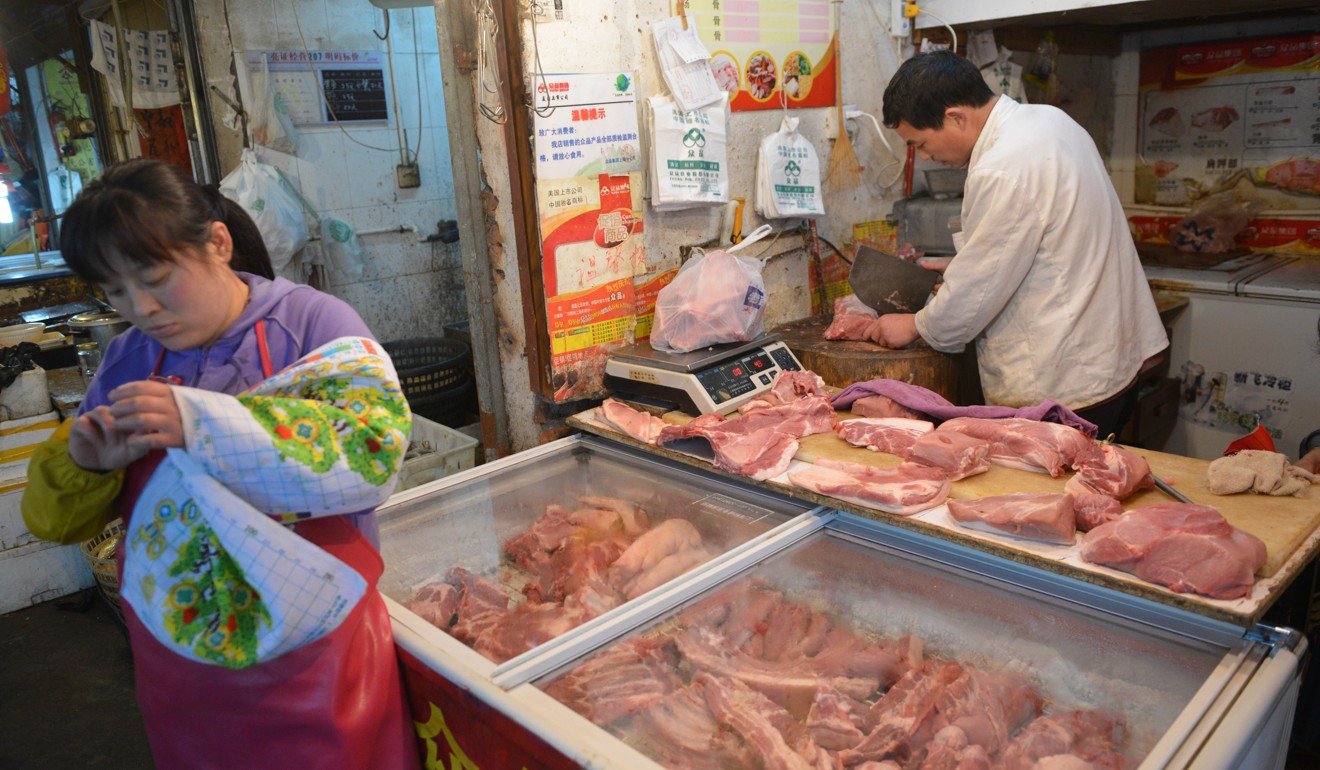 Hours later, China's commerce ministry announced a plan to impose retaliatory tariffs on a range of US goods, from pork to recycled aluminium. 
"For Xi, control, not less and less regulated markets, is what matters most right now and into the foreseeable future," Andrew Mertha, a specialist in Chinese politics at Cornell University, said in an exchange with the Post. 
"What many criticise as backward-looking 'socialist' SOEs (state-owned enterprises) are instead key actors in an ambitious nationwide industrial policy," Mertha said, citing the examples of Japan's and South Korea's economic strategies from the 1960s to the 1980s.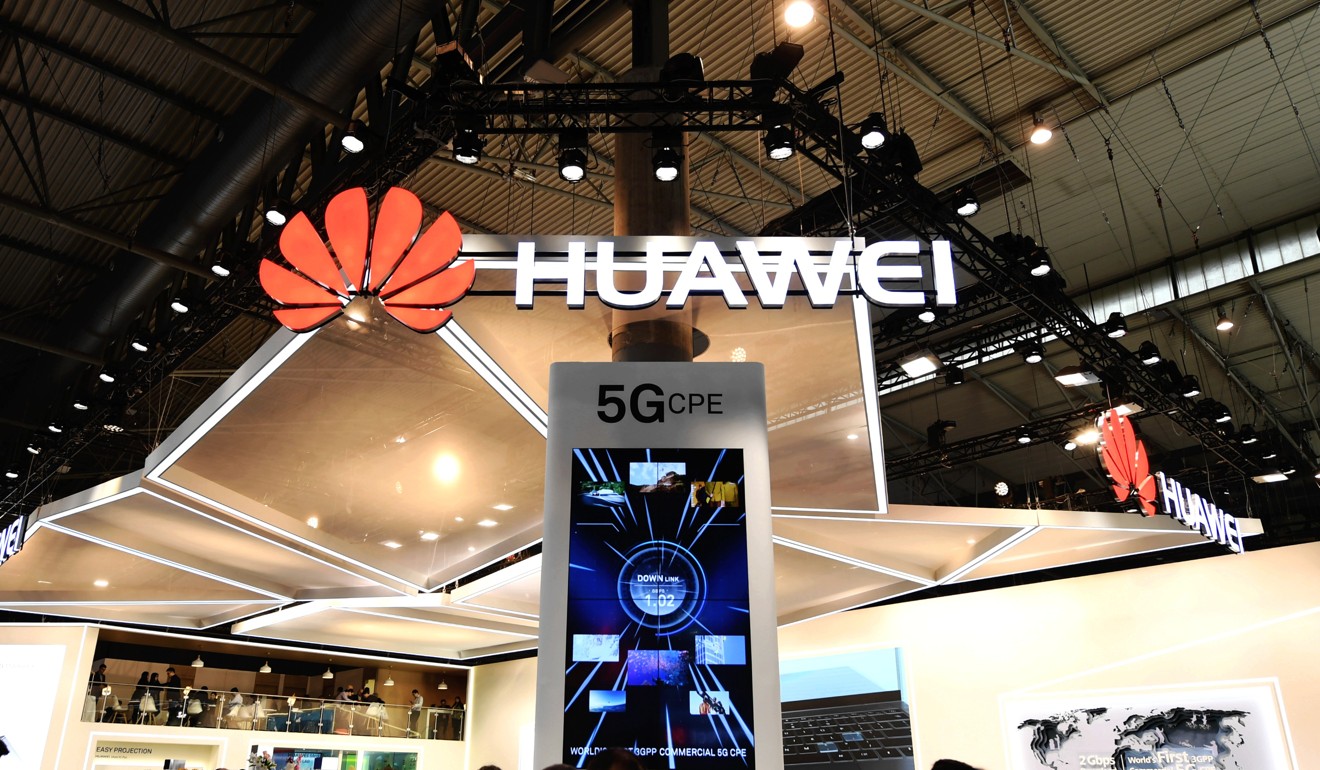 "Why would Xi want to let market forces pull him away from a concentrated focus on a set of concrete goals when he has the political will and means to achieve them?" he said. 
Having recently pulled off a government restructuring that strengthens one-party rule and engineering a tighter grip on power after the removal of a constitutional two-term limit for China's presidency, Xi is in no position to appear to be bowing to the demands of foreign governments or institutions, analysts said. 
"Xi Jinping is dealing with a very complicated set of domestic issues while trying to engage the global economy. He is not going to make decisions simply to meet benchmarks set out by the World Bank or any international organisation," David Adelman, a partner with the global law firm Reed Smith and former US ambassador to Singapore, told the Post.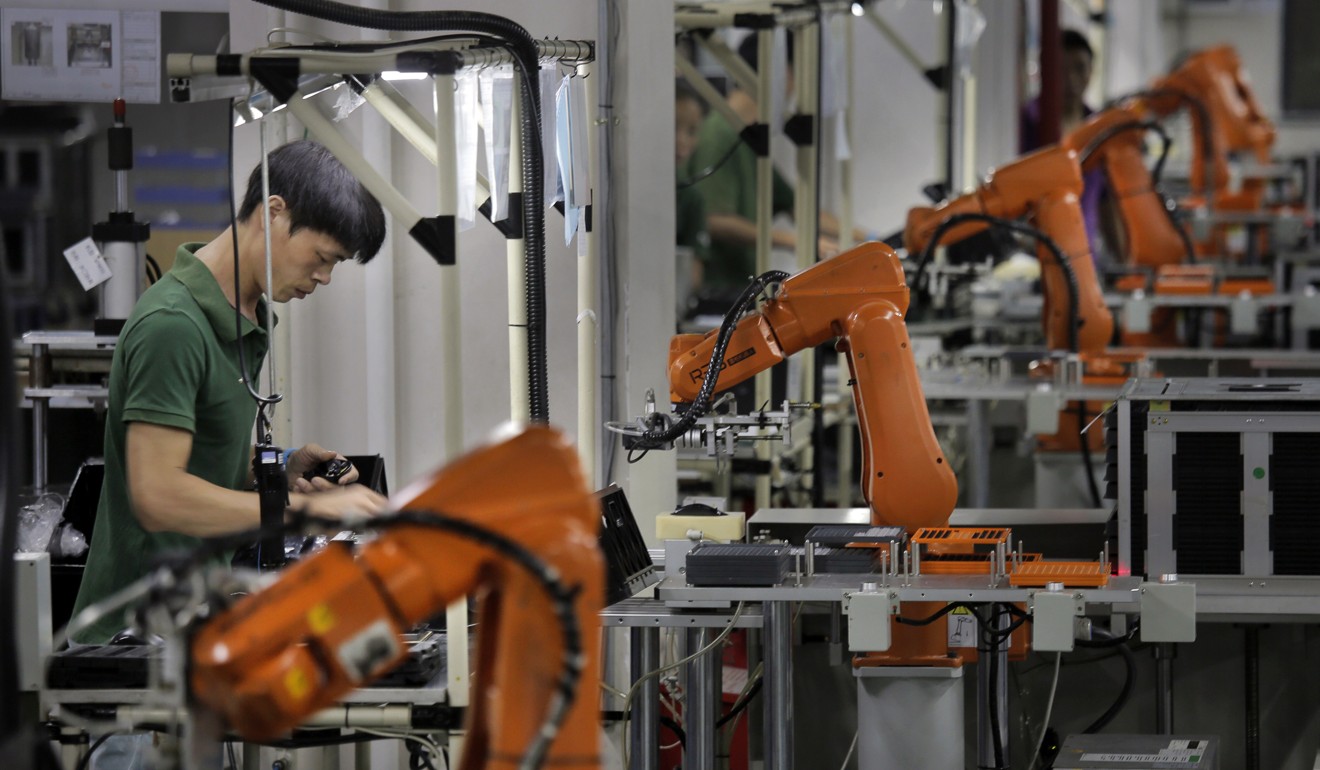 "President Trump sees the world in simple terms of winners and losers and seems to believe the first and second largest economies in the world cannot both be winners, which is a view contrary to that of most economists and international business leaders," said Adelman, who is also a member of the Council on Foreign Relations, the New York-based think tank. 
And Chinese winners are challenging long-standing American tech icons globally. 
The success of companies like Huawei, the Shenzhen-based telecommunications equipment giant that ranks just behind Apple and Samsung in smartphone sales, has alarmed US policymakers. 
Earlier this year, lawmakers in Washington apparently blocked a deal AT&T had with Huawei to sell the Chinese company's newest smartphone model. The New York Times and other US media cited a letter the lawmakers sent to the US Federal Communications Commission about Huawei's ties to the Chinese government.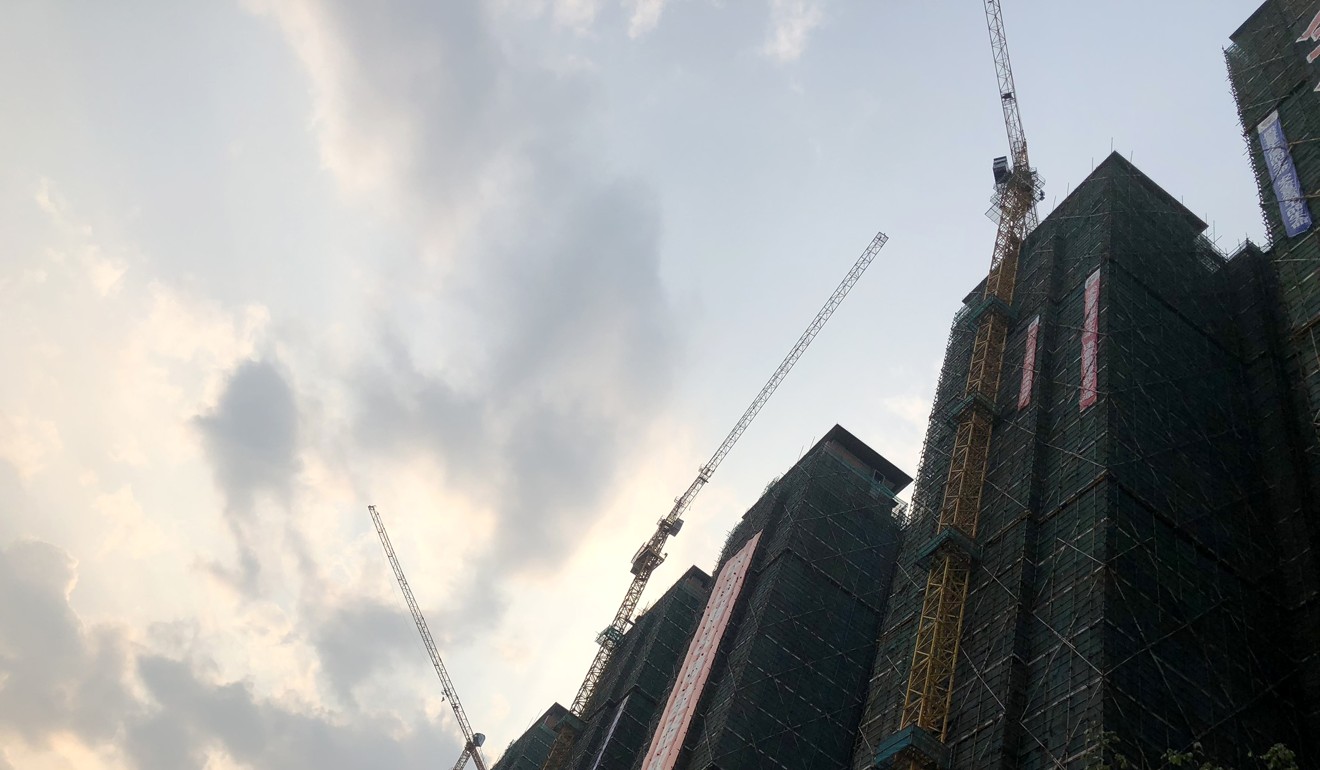 That concern appears to have filtered up to Trump. 
Bloomberg News, citing anonymous sources, reported last week that the Trump administration is considering a crackdown on Chinese investments in technologies deemed sensitive by invoking a law reserved for national emergencies. 
Still, analysts said, there are limits to Trump's hard-line drive against China. 
"It would be extraordinary for the administration to put in place policies to interfere with the highly productive trade and investment relationships across the Pacific," Adelman said. 
"If that is the goal in the administration's trade policy shop, they will be met with great resistance from American industry and American business leaders, who depend on global supply chains. 
"Ultimately, the Trump administration is likely to listen to American business leadership, which generally favours free trade," he said.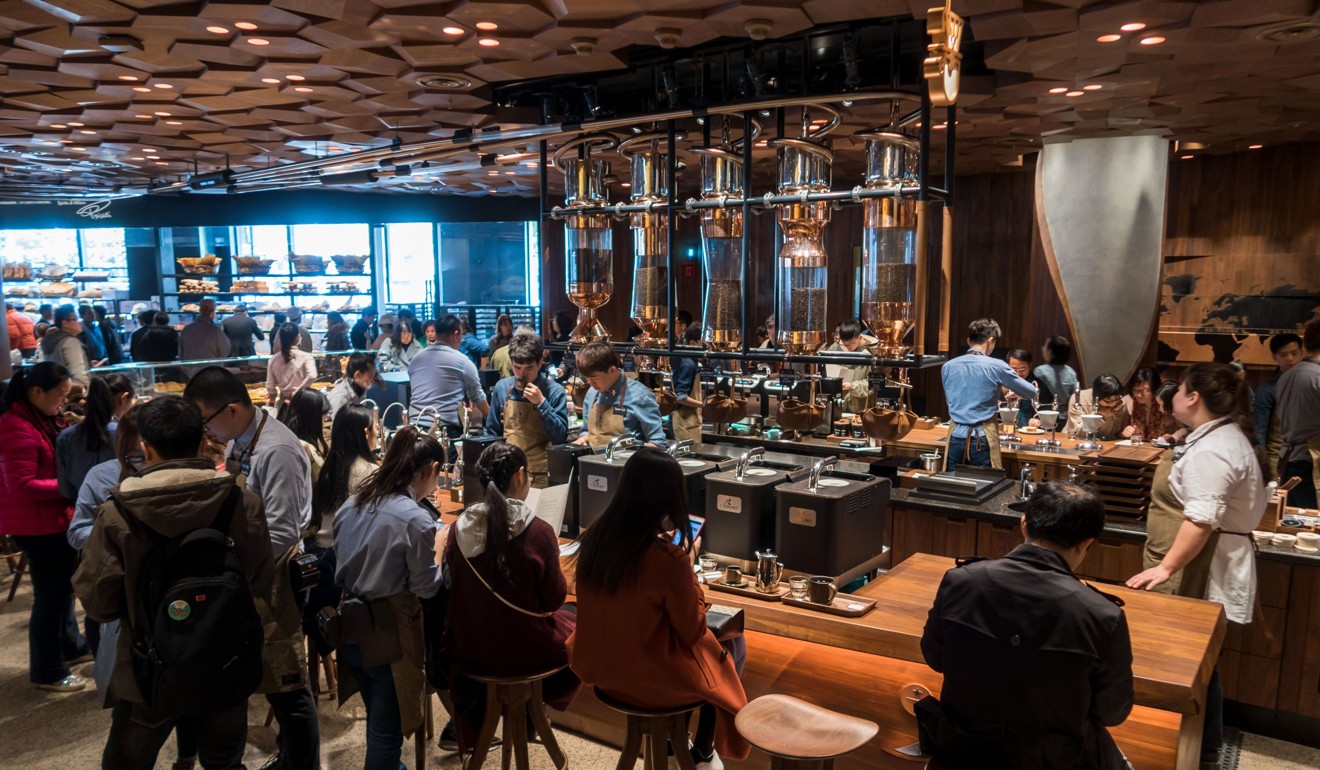 Other factors, including a backlash against US companies in China, may push the conflict beyond what Trump will be able to withstand. 
"For American businesses with large exposures to China, one of the most worrying outcomes is not that Beijing slaps a tariff on their particular good or service, but that there is a grass-roots boycott that specifically targets some American products, like, say, Coca-Cola or Starbucks," said Isaac Stone Fish, a senior fellow at the Asia Society's Centre on US-China Relations. 
"If that were to happen, Trump could expect a lot of expensive, and probably effective, persuasion from senators, members of Congress, aides, friends and businesspeople about ways to improve the situation of that particular brand."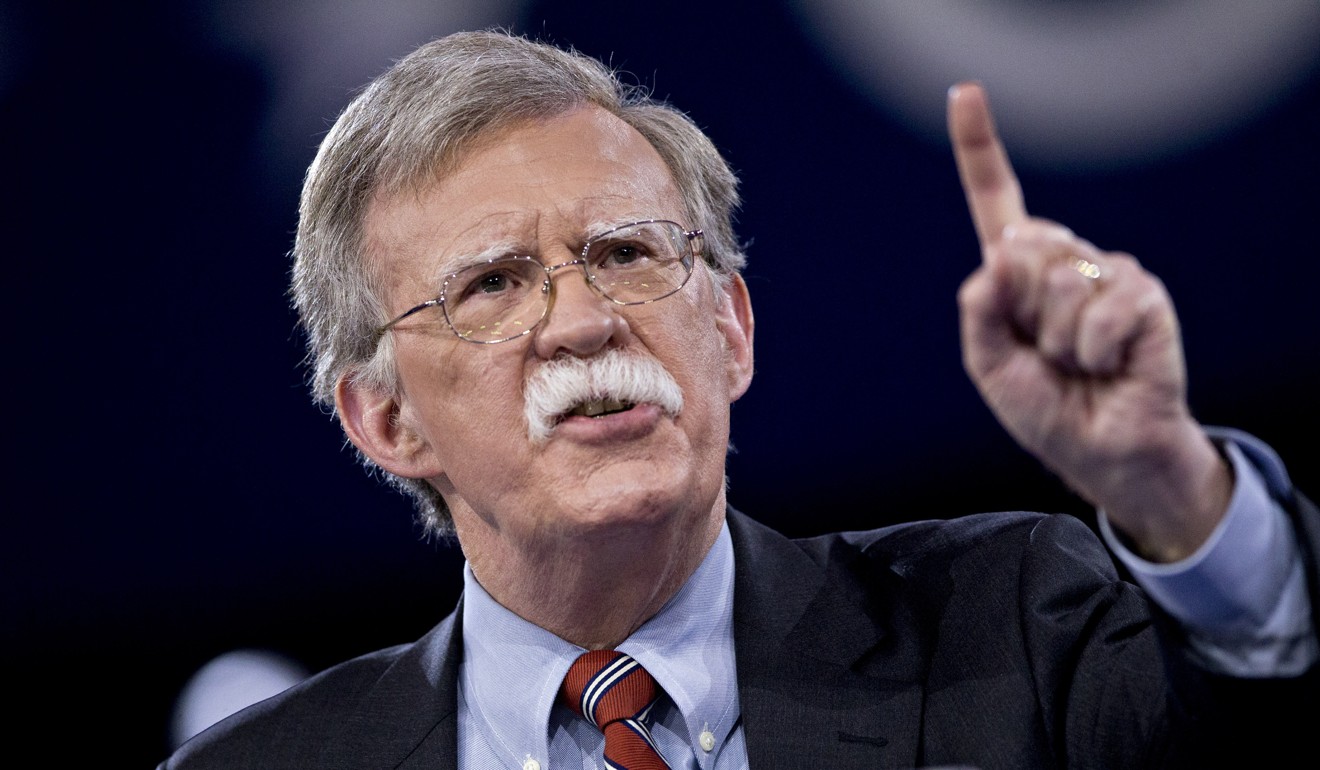 Whether entreaties from US multinationals would have any effect is an open question. Trump's idiosyncrasies have turned analysis of his likely path forward on relations with China into a guessing game. 
There's "little daylight" between the Trump advisers most involved in Sino-US relations, including Lighthizer and commerce secretary Wilbur Ross – as well as Mike Pompeo, the nominee to become US secretary of state, and John Bolton, the incoming national security adviser, Mertha said. 
All are known for their hawkish views toward countries that are not strategic US allies, including China. 
However, Trump has surprised the diplomatic and foreign policy corps with actions that contradicted his own rhetoric, leading many to see his hard-line positions and choice of close advisers as negotiating tactics.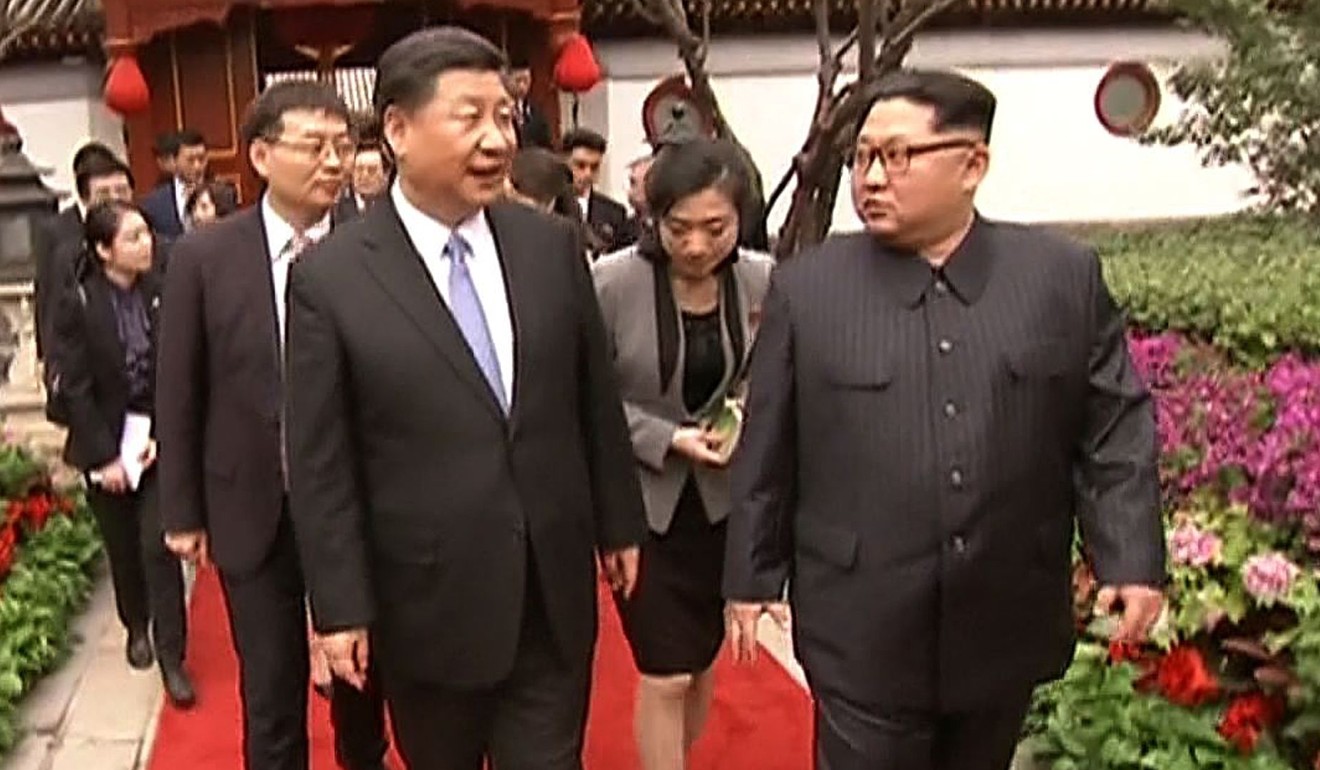 Analysts pointed to Trump's decision to accept an invitation last month for a face-to-face meeting with North Korean leader Kim Jong-un, following a barrage of threats to attack Pyongyang militarily, as an example. 
"President Trump is an extreme example of somebody who lives and dies by the red-face test," Mertha said, explaining that Trump is not embarrassed by policy flip-flops. 
"If he can claim some sort of victory that he believes, the actual substance doesn't matter."
This article appeared in the South China Morning Post print edition as: How Xi set China on a collision course