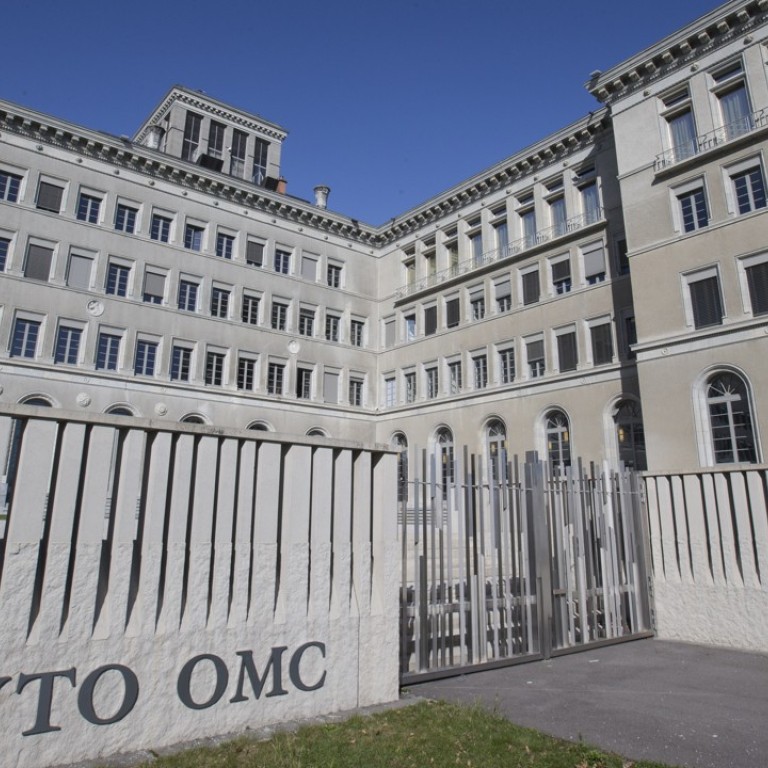 Japan 'wants to join US in complaining about Chinese intellectual property laws to World Trade Organisation'
Japan shares America's concern that China is forcing foreign companies to transfer their intellectual properties to their Chinese partners
Japan has told the World Trade Organisation it will join the United States' complaint against China over alleged theft of intellectual property as a third party, a source close to the matter said on Friday.
If China and the United States approve Japan's participation, Tokyo would be able to express its views in the WTO consultations, the source said.
As part of retaliatory measures against China, the US trade representative's office filed a complaint on March 23, saying China uses discriminatory licensing requirements to compel the transfer of technologies from US companies to Chinese companies.
China appears to be breaking WTO rules by denying foreign patent holders, including US companies, basic patent rights to stop a Chinese entity from using the technology after a licensing contract ends, the USTR said.
Japan has also been concerned over recent years by the same issue and also has huge stake in the matter, according to the notification it sent to the WTO.
If Japan's participation in the WTO consultations is accepted, Tokyo is set to say that the Chinese measure regarding technology transfer is distorting the competitive environment between companies, the source said.
The European Union has also decided to seek to join the US-China consultations as a third party, rather than jointly filing the complaint with the United States, the source said.

Under the WTO dispute settlement process, the United States and China will first consult over the issue. 
If they fail to reach a mutually agreed solution through consultations, the United States may request the establishment of a WTO dispute settlement panel to review the matter.