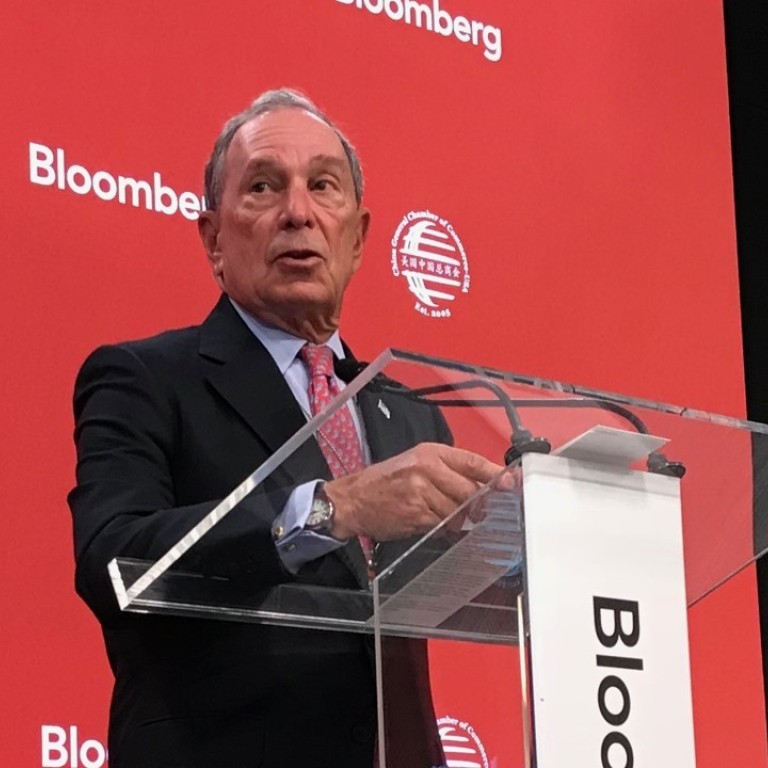 US media mogul Michael Bloomberg vows to stop Donald Trump's trade war with China
The former New York City mayor says he will lobby against the US president's punitive tariffs on Chinese goods that will 'kill American jobs, slow innovation and strain US ties globally'
Former New York City mayor Michael Bloomberg will be in Washington this week to lobby against US President Donald Trump's plans to impose punitive tariffs on goods from China. 
"Leaders in Washington are considering new trade policies that would unfortunately harm our economy, would kill jobs, would slow innovation, and strain ties with nations around the world, including China, and we cannot let that happen," the business community leader said on Wednesday. 
Bloomberg said he would travel to Washington "to see people tomorrow and that will be my message, that we just have to find ways to work together. Other countries around the world, again, including China, are responding with their tariffs and we don't need a trade war." 
"We're going to make sure that doesn't happen," he said. 
Bloomberg, who is scheduled to take part in discussions at the spring meetings of the International Monetary Fund and the World Bank, jumped into a heated debate among prominent US thought leaders about whether Trump's tactics vis-à-vis Beijing would yield a positive result for American businesses and consumers. 
He made his remarks to open a conference at the New York headquarters of his namesake news and data company, which was co-hosted by China General Chamber of Commerce USA (CGCC), an industry association representing about 1,500 US and Chinese companies.
Song Xiangyan, the People's Bank of China's New York-based chief representative for the Americas, followed Bloomberg with a keynote address in which he repeated recent pledges by Chinese leaders to open the country's markets. 
"New measures and policies for further opening up the financial sector will keep coming and at a faster pace," the representative of China's central bank said. 
"We are currently revising relevant laws and regulations to make sure implementation is ahead of schedule."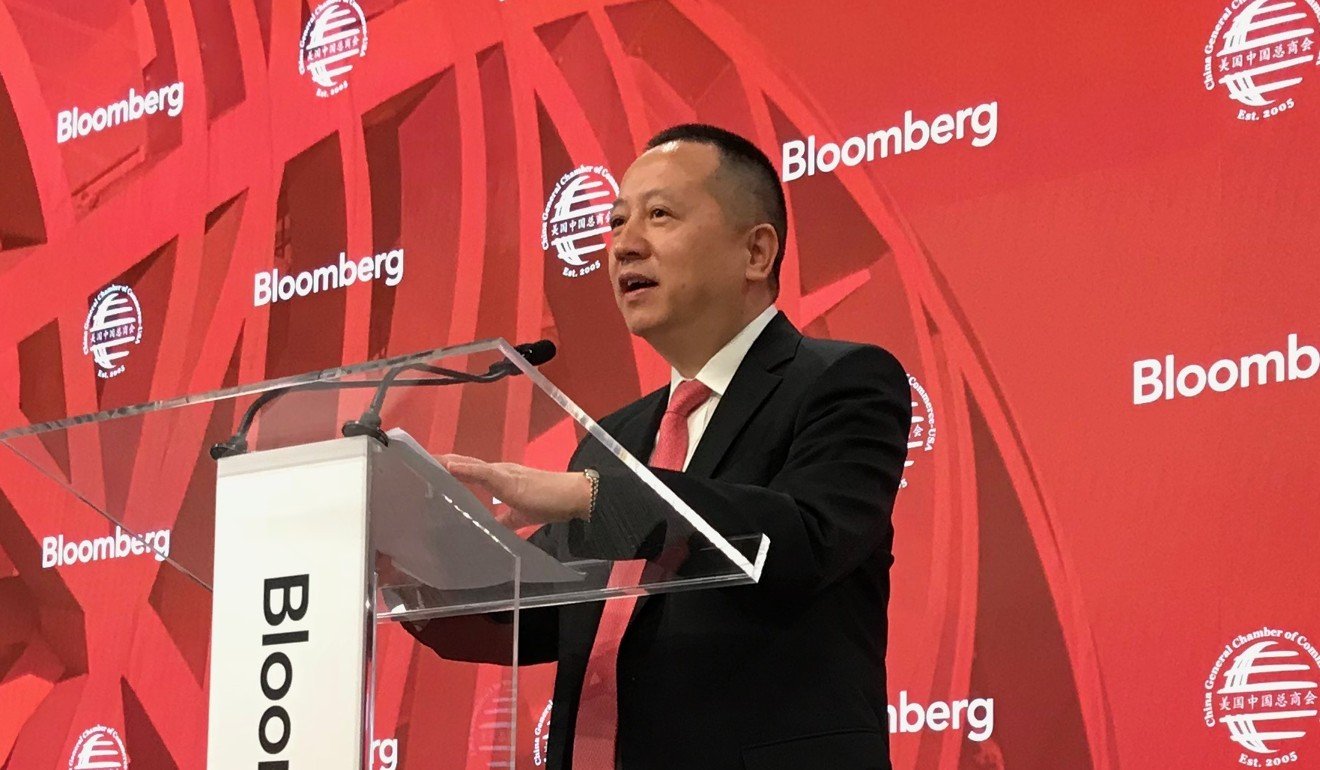 Ownership restrictions that foreign banks, asset managers and other financial firms face in China are among the points of friction that prompted Trump to launch tariffs against Beijing last month.
The Office of the US Trade Representative has targeted US$50 billion worth of annual imports from China and Trump has threatened to come up with an additional list amounting to another US$100 billion. 
"Here in the United States, the policies Washington is pursuing will, I think, end up hurting our manufacturing, workers and farmers, and of course all consumers will face higher prices," Bloomberg said. 
"It would be a big drag on our economy, and that's why the vast majority of US businesses are really opposed to tariffs and seek closer alliances with our trading partners, including, and maybe particularly, China." 
Bloomberg did not say whether he plans to meet with members of the Trump administration. 
Inquiries to Bloomberg LP were not immediately answered.
Bloomberg, who was elected New York mayor in 2001 and served three consecutive terms, was viewed as a possible independent candidate in the 2016 US presidential contest.
He ultimately decided against a White House run, saying he feared a three-way race would help elect Trump, whose views he opposed.
Bloomberg later threw his support behind Democratic nominee Hillary Clinton. 
Bloomberg's comments at the conference echoed those from other free-trade advocates. Some are critical of Trump's use of sharply higher tariffs on Chinese goods to address the limited access foreign financial service companies have to the mainland Chinese market compared with that enjoyed by their Chinese counterparts in the US.
Trump is also fighting back against the Chinese government's rules that force foreign companies to transfer intellectual property to local joint venture partners, as well as a bilateral trade imbalance that rose to a record US$376 billion in 2017.
That imbalance worsened in the first three months this year, when it reached US$58.25 billion, up by a fifth compared with the same period a year ago.
The US Chamber of Commerce, which includes among its three million members manufacturing giants such as Ford Motor Company and tech industry leader IBM, warned last month that punitive trade measures aimed at China could have a "devastating" effect on the incomes of American families.
Not all luminaries in the US business community are criticising Trump's moves. Goldman Sachs CEO Lloyd Blankfein said in an interview with CNBC on Wednesday that he supported increased pressure on China.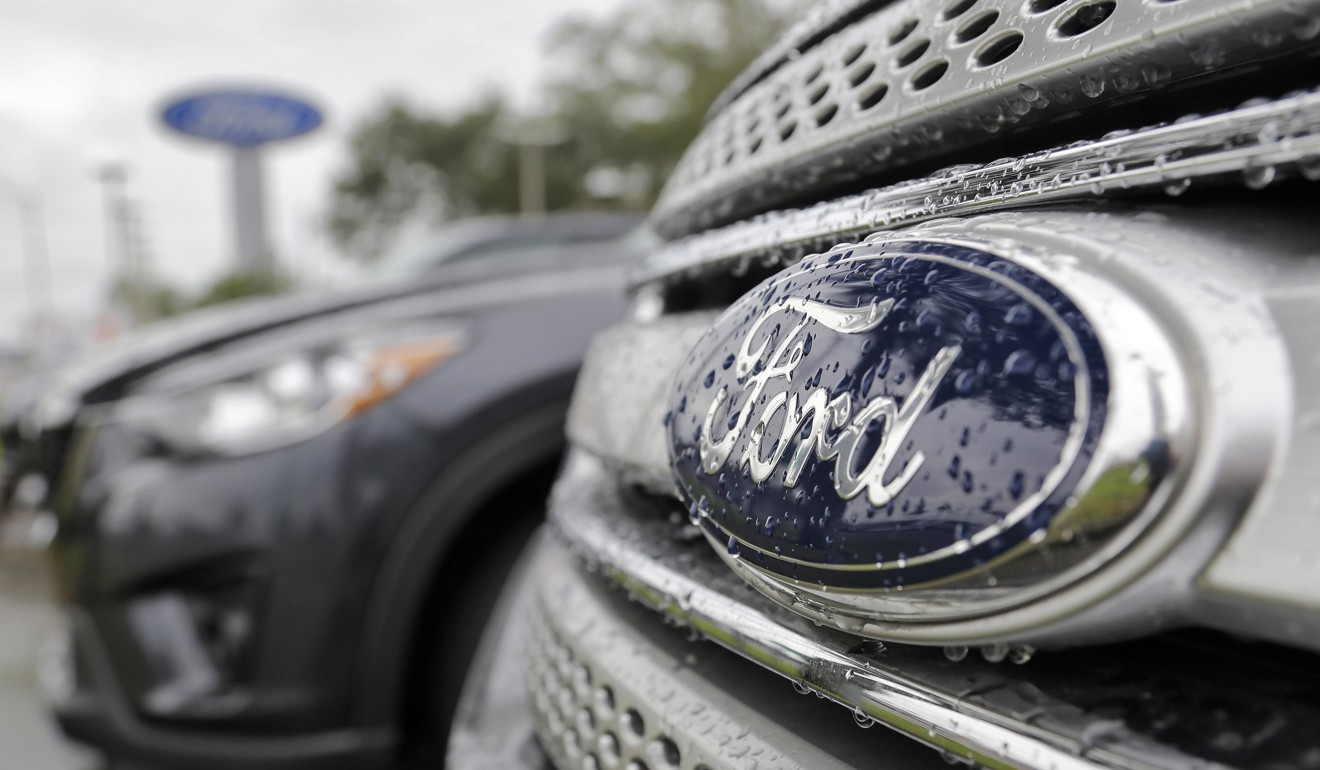 "Some political stability that was won for China by virtue of its trading practices resulted, you might say, in some political instability and economic instability in the United States, and I think from the US point of view it's time to say let's re-examine where we stand," Blankfein said. 
"And so I think the kind of pressure that's being put to bear is fine."
Yi Gang, governor of the People's Bank of China, last week announced a raft of economic reforms that are in the works to give foreigners more access to the Chinese market. 
As part of these changes, Yi said, China would allow foreign investors to take a maximum 51 per cent equity stake in brokerage firms, futures companies and fund management firms and would remove foreign equity ceilings in these sectors totally within three years.
This article appeared in the South China Morning Post print edition as: U.S. media mogul Bloomberg vows to block trump tariffs