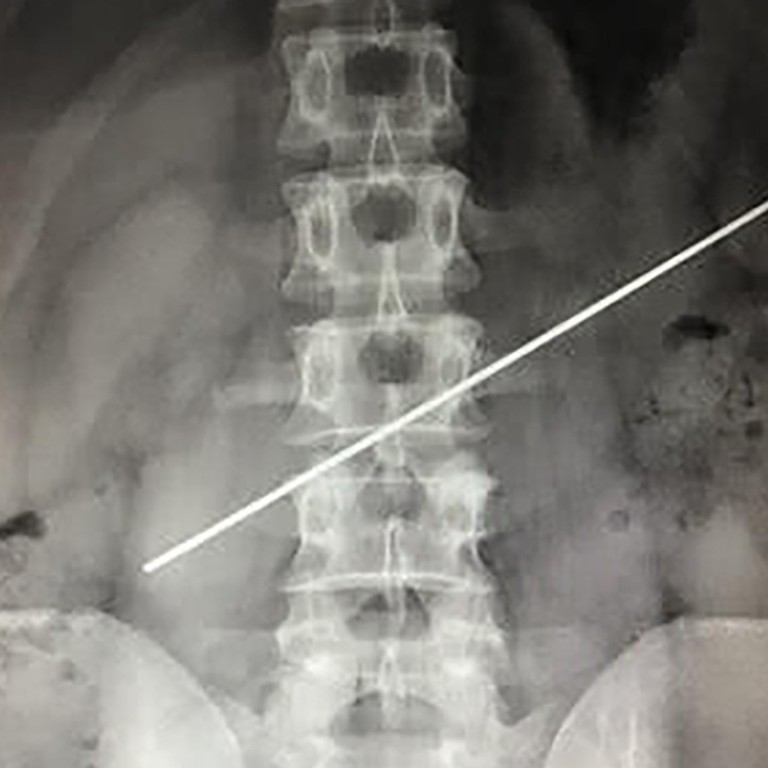 Man in China has metal bar removed from stomach after swallowing it for US$800 bet
Operation costing over US$3,000 needed a year later to retrieve steel bar, which had pierced his gastric wall
A man in China's southwestern Sichuan province has had a thin steel bar removed from his stomach after he swallowed it a year ago in a bet while drinking.
The unnamed man from Chengdu has been recovering following an operation costing 20,000 yuan (US$3,160), local media reported on Wednesday.
He had swallowed the 20cm bar for a 5,000 yuan (US$792) bet, sealed in a plastic cylinder from a ballpoint pen to reduce the discomfort, Liu Bin, the doctor who admitted him, was quoted as saying by Chengdu Economic Daily.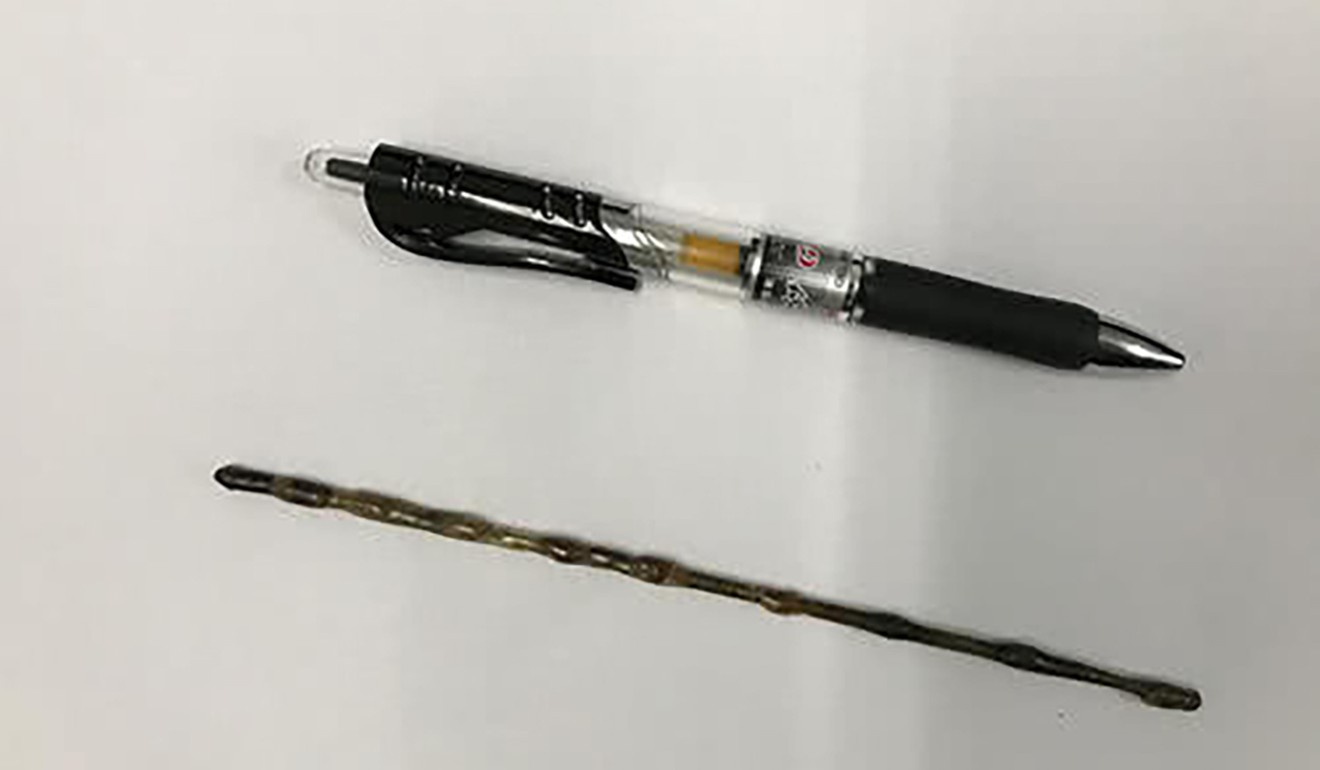 He had not been in pain but went to the Nuclear Industry 416 Hospital after becoming anxious that the object remained in his body.
An X-ray established that the bar was still in his stomach and revealed that one end of it had pierced his gastric wall. It took doctors 1½ hours of surgery to remove it.
The man was recovering well, Liu said.