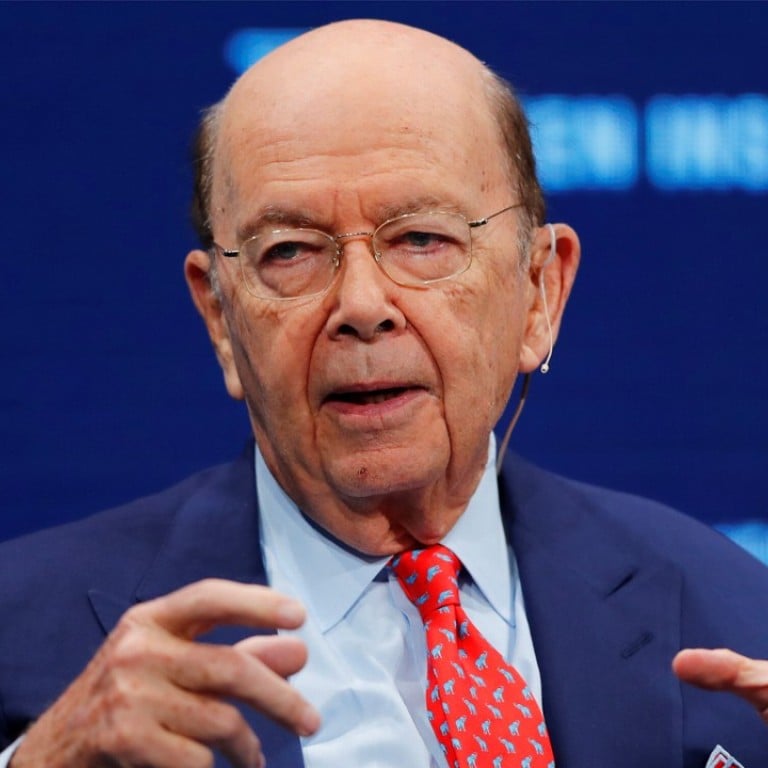 US Commerce Secretary Wilbur Ross blames trade deficit with China on 'evil practices' as he prepares for talks with Beijing
Wilbur Ross is heading a hard-line delegation: 'One way or another, we are going to deal with this recurring problem of trade with China' 
US Commerce Secretary Wilbur Ross has blamed "evil practices" for America's record trade deficit with China just days before he and other members of President Donald Trump's closest economic advisers arrive in Beijing for talks aimed at averting an all-out bilateral tariff war. 
"President Trump is of the view that it's now time for action. Our trade deficit is too big, too continuing, too chronic and too inspired by evil practices," Ross said on Tuesday in an interview with CNBC. 
Tariffs on some US$50 billion worth of annual imports from China – which could go into effect next month – may provide the leverage Ross, Treasury Secretary Steven Mnuchin and US Trade Representative Robert Lighthizer will need to wrest concessions from Beijing, the commerce secretary said. 
Those tariffs, to be imposed on imports of Chinese electronics and machinery as well as automotive and aerospace products, were the result of a so-called Section 301 investigation into policies that force foreign companies in China to transfer intellectual property to their joint venture partners on the mainland. 
Trump has also threatened to target US$100 billion worth of additional imports from China. 
Separate action against imports of aluminium and steel, following a Section 232 investigation, has targeted China more than other countries because of deals or temporary exemptions Trump has granted to US allies, including South Korea, Mexico and Canada. 
"I wouldn't be going all the way over there if I didn't think there was some hope," Ross said. "The changed ingredient is that we do have … the 301 pending regarding intellectual property rights, so that's a different frame of reference from what we've had before."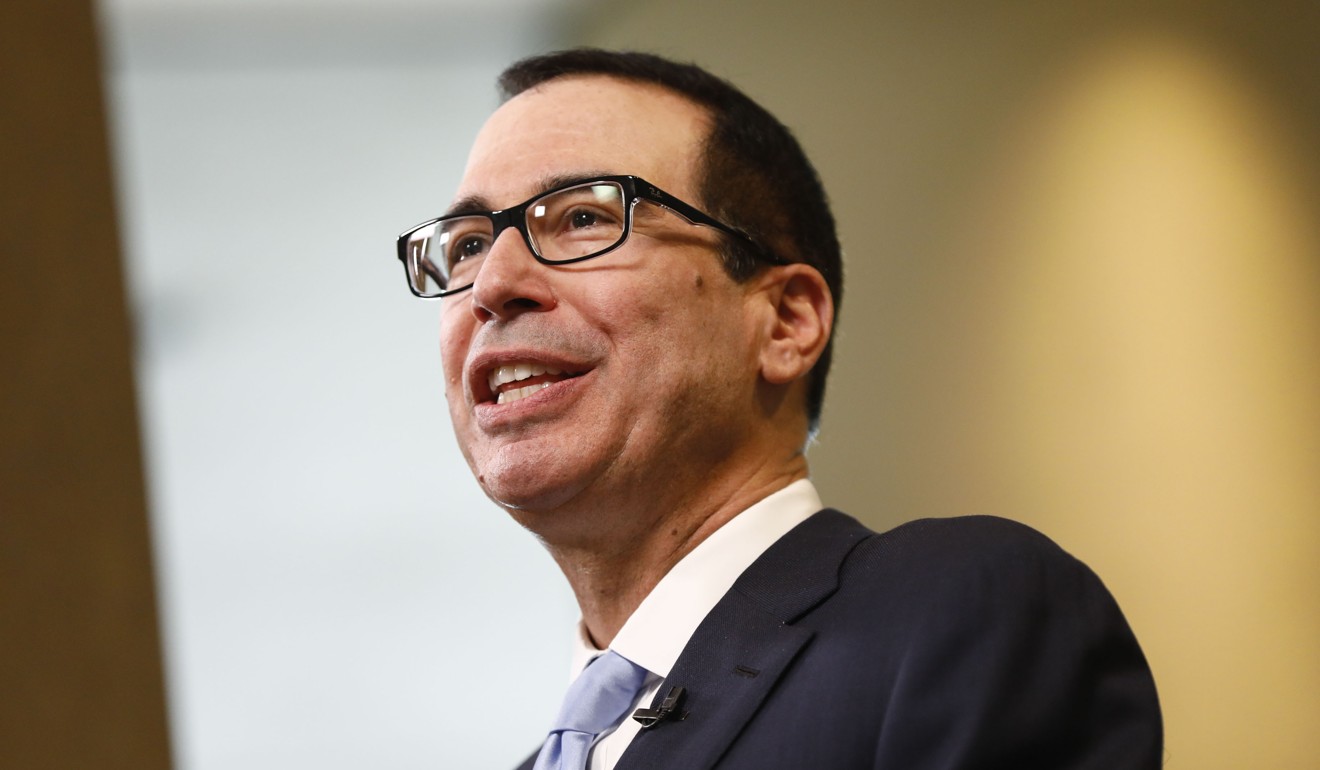 "If we don't make a negotiated settlement, we will pursue the 232s and impose them, we will pursue the 301 and impose them. So, one way or another, we are going to deal with this recurring problem of trade with China," Ross said.
Peter Navarro, Trump's top trade adviser and known for his hard-line stance against Beijing, and Larry Kudlow, Trump's number-one economic adviser, will also be part of the delegation. Talks are scheduled to start on Thursday. 
Trump administration officials have called for a US$100 billion reduction in the record US$375 billion trade deficit the US has with China, a reduction in China's auto tariffs and more access to the country's markets. The trade gap was estimated at US$65.2 billion in the first two months of 2018. 
Ross's counterparts in Beijing are not likely to agree to, or even discuss, Trump's demand for a US$100 billion trade deficit reduction, The New York Times reported this week, citing senior Chinese government officials who did not want to be identified.
Instead, President Xi Jinping and Central Bank Governor Yi Gang have pledged significant changes in how foreign companies operating in China are treated. 
Last month, Yi said China would allow foreign investors to take a maximum 51 per cent equity stake in brokerage firms, futures companies and fund management firms and would remove foreign equity ceilings totally in these sectors within three years.
Still, policy experts say the two sides will try to explain their positions and give diplomacy a chance to avoid a trade war.
"The US doesn't want a trade war, and the trip offers an opportunity for the administration to further explain its concerns and what China needs to do to sufficiently address them," Scott Kennedy, deputy director of the Freeman Chair in China Studies at the Centre for Strategic and International Studies, told the South China Morning Post.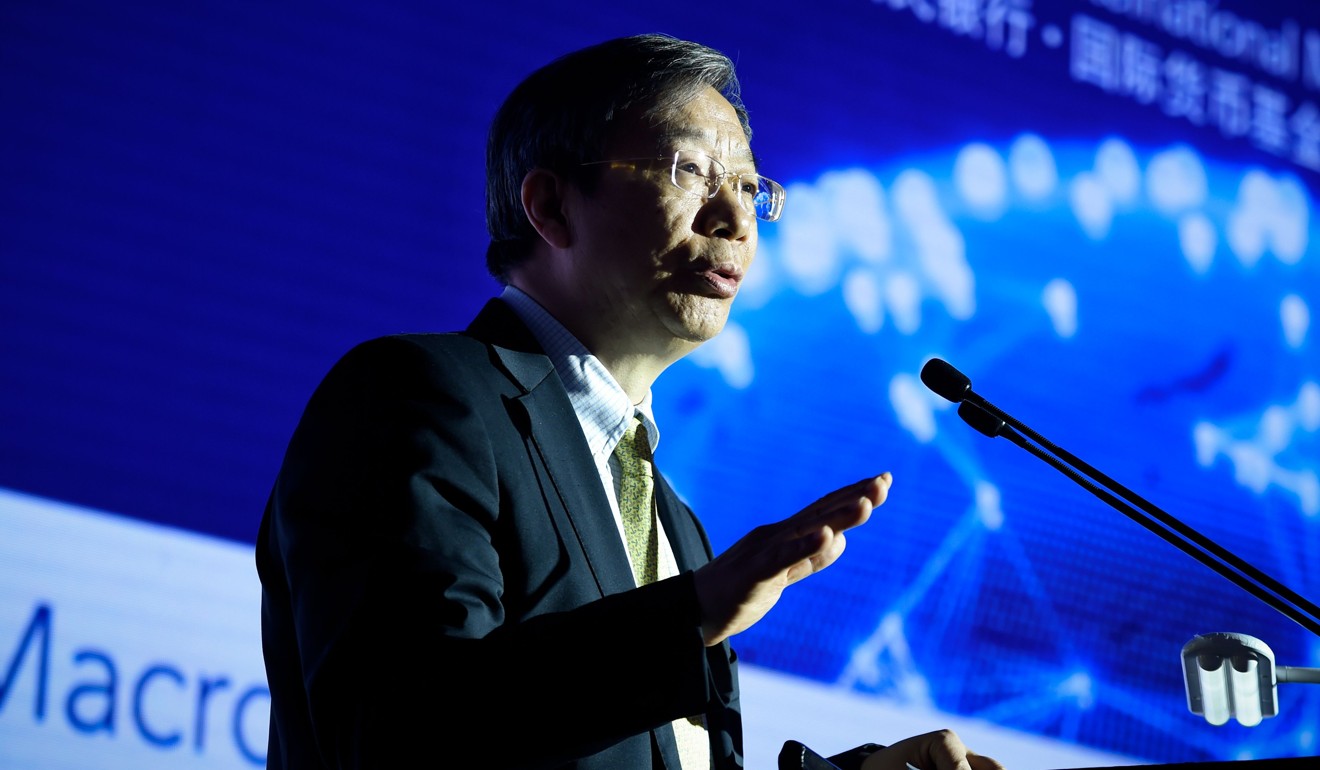 "I don't believe the Chinese want a trade war either, but they appear to see these complaints as driven by American domestic politics or ideological angst and not the product of anything China has done wrong. The trip will provide an opportunity to increase China's understanding of these concerns."
Nicholas Platt, a long-time diplomat who set up the first US diplomatic outpost in China after 1949, also believes that neither side is eager for a trade war. "So the trick will be to make the changes without making it look like one side is giving in to the other," he said in an interview.
As a US State Department deputy director in 1972, Platt participated in President Richard Nixon's historic visit to Beijing.
"The key fact is that China and the United States are intertwined to the degree that nobody can hurt each other without hurting themselves more," Platt said. "That is a state of safety, of mutually assured damage."
Speaking at a US Chamber of Commerce event in Washington shortly after Ross made his remarks, Lighthizer sent mixed signals by saying he was prepared to consider China's stance, but that some change in the bilateral trading relationship would be necessary.
"It is not my objective to change the Chinese system," Reuters quoted Lighthizer as saying. "It seems to work for them. ... But I have to be in a position where the United States can deal with it, where the United States isn't the victim of it and that's where our role is."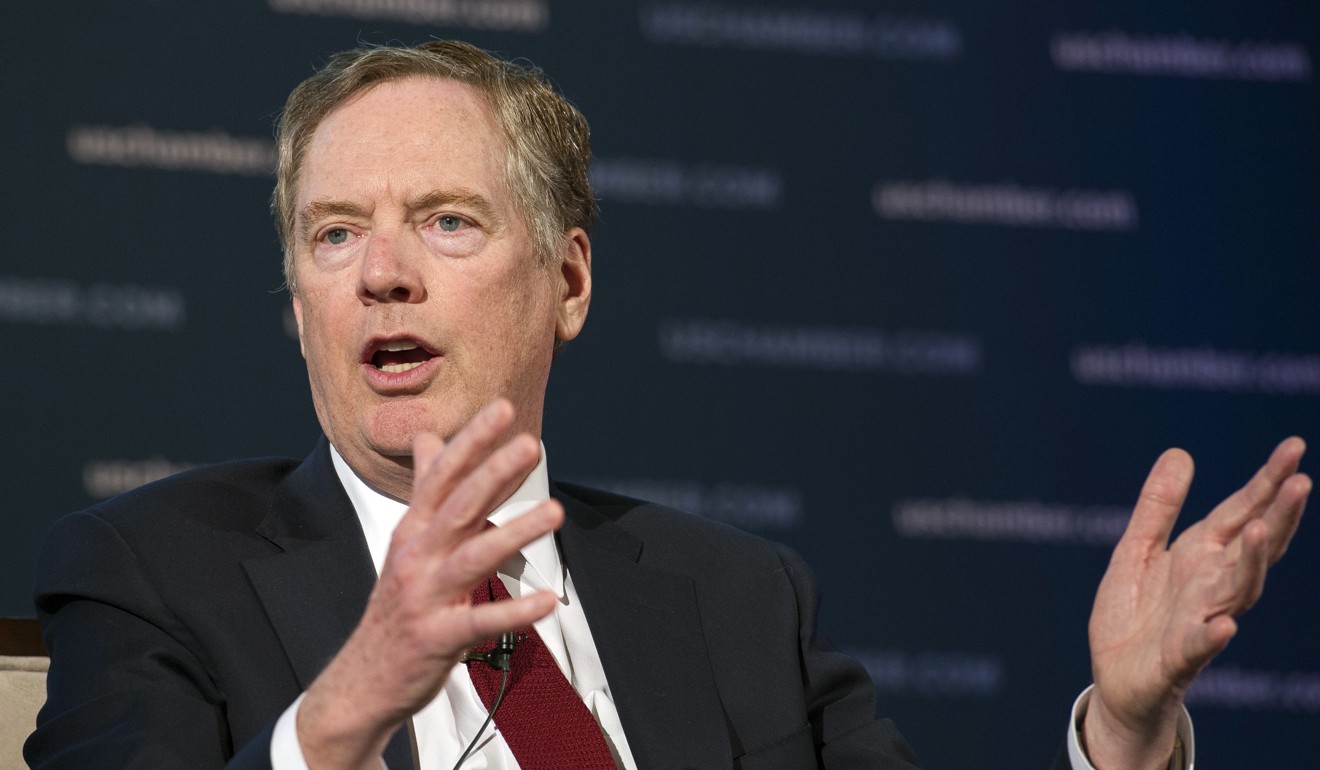 Lighthizer's office initiated the section 301 tariff action against China and Ross supervised the section 232 punitive measures on aluminium and steel imports.
The US Chamber of Commerce, which includes among its 3 million members manufacturing giants such as Ford Motor Company and tech industry leader IBM, reiterated its call for caution when Ross and Lighthizer meet their counterparts in Beijing despite "serious, growing, and legitimate challenges regarding a range of Chinese government policies and practices".
"We are deeply concerned that the proposed tariffs list and escalating tariff threats from the administration will not effectively advance our shared goal of changing these harmful Chinese practices," the trade body's president Thomas Donohue said during its event in Washington.
"We need the administration instead to work collectively with US industry, Congress and our trading partners to adequately address China's unfair trade practices in ways that maximise the likelihood of real, enforceable solutions – and without inflicting collateral damage on businesses and consumers," Donohue added.
Additional reporting by Zhenhua Lu.
This article appeared in the South China Morning Post print edition as: US deficit blamed on 'evil practices'