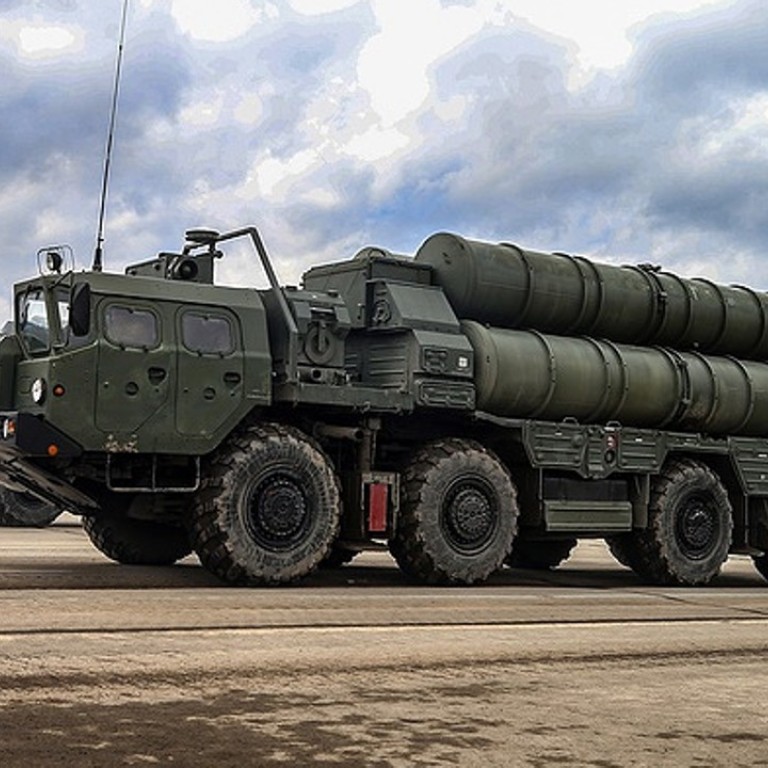 US slaps sanctions on Chinese military unit for buying Russian jets, missiles
The actions target a key agency in China's Central Military Commission, as well as the agency's leader – but a US official said the sanctions were to punish Russia, not harm Beijing
The US government has slapped punitive sanctions on a key unit of the Chinese military for buying Russian fighter jets and surface-to-air missiles.
Washington said that the purchases by the Equipment Development Department (EDD) of China's Ministry of Defence violated US sanctions on Russia. Both the EDD and its director, Li Shangfu, have been named in Thursday's sanctions.
The action is "aimed at imposing costs on Russia in response to its malign activities," a senior US administration official said, referring to alleged hacking by Russia during the US 2016 presidential election and its military intervention in eastern Ukraine.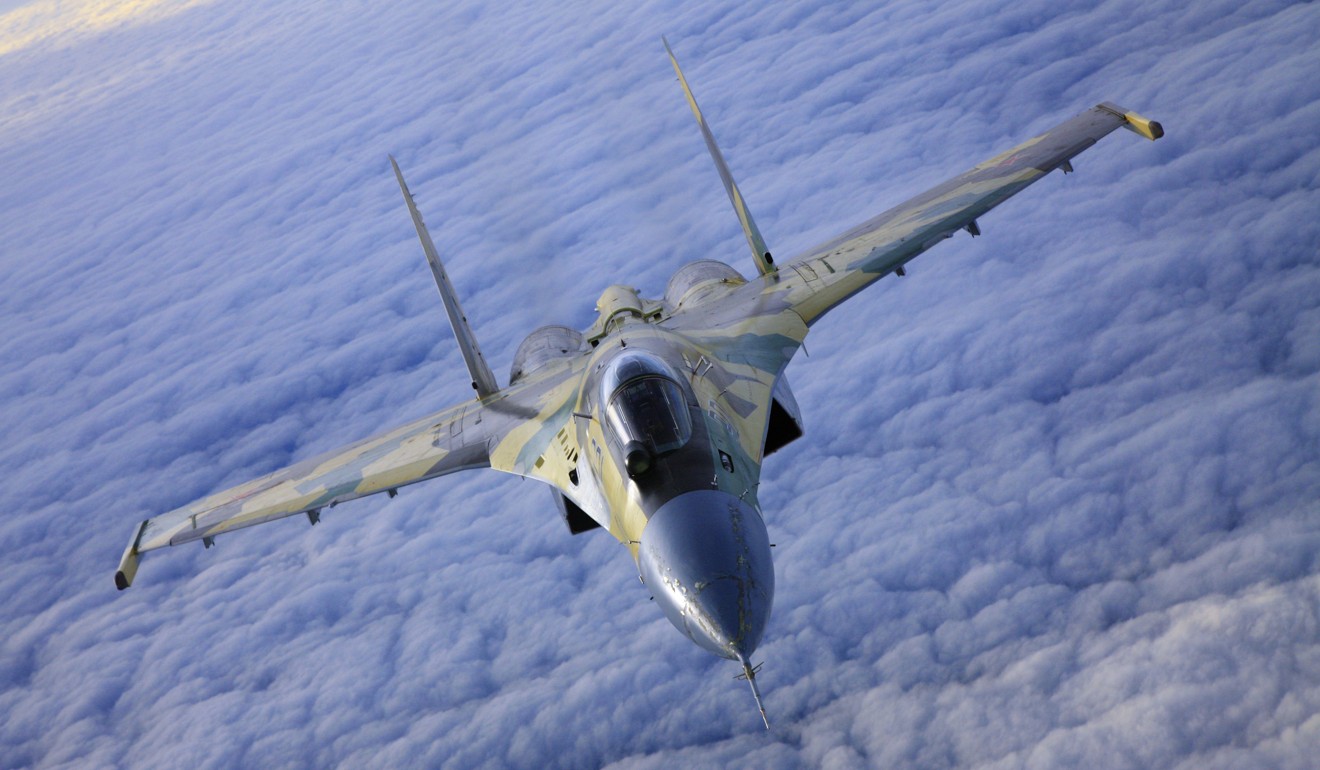 One State Department official, who briefed reporters and spoke on condition of anonymity, insisted that the sanctions were intended to affect Russia only, not China or its military.
"The ultimate target of these sanctions is Russia," the official told reporters on a conference call, adding that the sanctions "in this context are not intended to undermine the defence capabilities of any particular country.
"They are instead aimed at imposing costs upon Russia in response to its malign activities."

In a news release, the US Department of State said that the sanctions had been invoked under Section 231 of Countering America's Adversaries Through Sanctions Act of 2017 (CAATSA) "for engaging in significant transactions with persons on the [List of Specified Persons].
"These transactions involved Russia's transfer to China of [Russian Sukhoi] Su-35 combat aircraft and S-400 surface-to-air missile system-related equipment."
China received 10 Su-35s in December 2017 and a first batch of S-400 missile system-related equipment this year, the statement said. "Both transactions resulted from pre-August 2, 2017, deals negotiated between EDD and Rosoboronexport (ROE), Russia's main arms export entity," it added.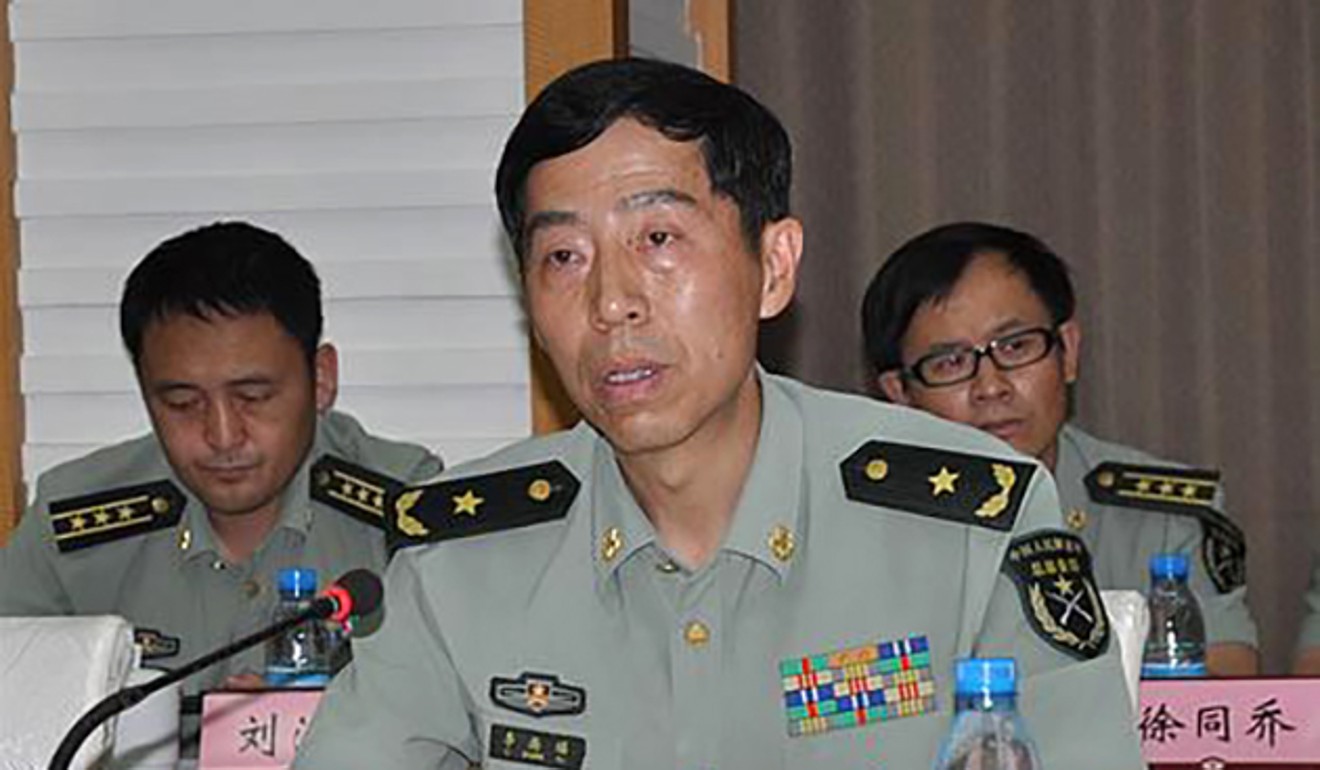 The EDD was founded in 2016 by Chinese President Xi Jinping with a remit of overseeing and improving the country's military technology. It is a key part of the Central Military Commission that controls the Chinese military.
The sanctions will deny EDD any foreign export licences, prohibit it from making foreign exchange transactions within US jurisdiction or using the US financial system, and block its property and interests within US control.
Sanctions on Li will also prohibit his using the US financial system and making foreign exchanges, and block any of his property or interests. He will also be prohibited from having a US visa.
"Section 231 of CAATSA and today's actions are not intended to undermine the military capabilities or combat readiness of any country, but rather to impose costs on Russia in response to its interference in the United States election process, its unacceptable behaviour in eastern Ukraine, and other malign activities," the statement said.
"Today's actions further demonstrate the Department of State's continuing commitment to fully implement CAATSA section 231, which has already deterred billions of dollars worth of potential arms exports from Russia.
"State encourages all persons to avoid engaging in transactions with entities on the LSP that may risk sanctions, including high-value, major transactions for sophisticated weapons systems."
When asked about the sanctions' possible impact on US-China military relations, Pentagon spokesman Lieutenant Colonel Christopher Logan told the South China Morning Post that "the Department of Defense won't speculate on potential impacts these sanctions could have on mil-mil relations".
A spokeswoman at the Chinese Embassy in Washington did not immediately respond to a request for comment.
This is the second time in as many weeks that the US government has sanctioned entities related to China. On September 14, the Treasury's Office of Foreign Assets Control announced sanctions against web design and app development companies in China that are owned and managed by North Koreans.
Representative Ed Royce, the California Republican who is the chairman of the House Foreign Affairs Committee, said the those companies used "slave labour" to help further Pyongyang's weapons programme.
The Treasury identified Yanbian Silverstar Network Technology Company of Jilin, China, also known as China Silver Star; its North Korean chief executive Jong Song Hwa; and a sister company, Volasys Silver Star of Vladivostok, Russia, as part of this scheme.
Thursday's sanctions were imposed by Secretary of State Mike Pompeo in consultation with Treasury Secretary Stephen Mnuchin, and at the behest of President Donald Trump, according to the release.
Also on Thursday, the Trump administration blacklisted a further 33 people and entities associated with Russian military and intelligence, adding them to a sanctions list under CAATSA.
Additional reporting by Zhenhua Lu. Agence France-Presse and Reuters contributed to this story