Huawei
Get more with myNEWS
A personalised news feed of stories that matter to you
Learn more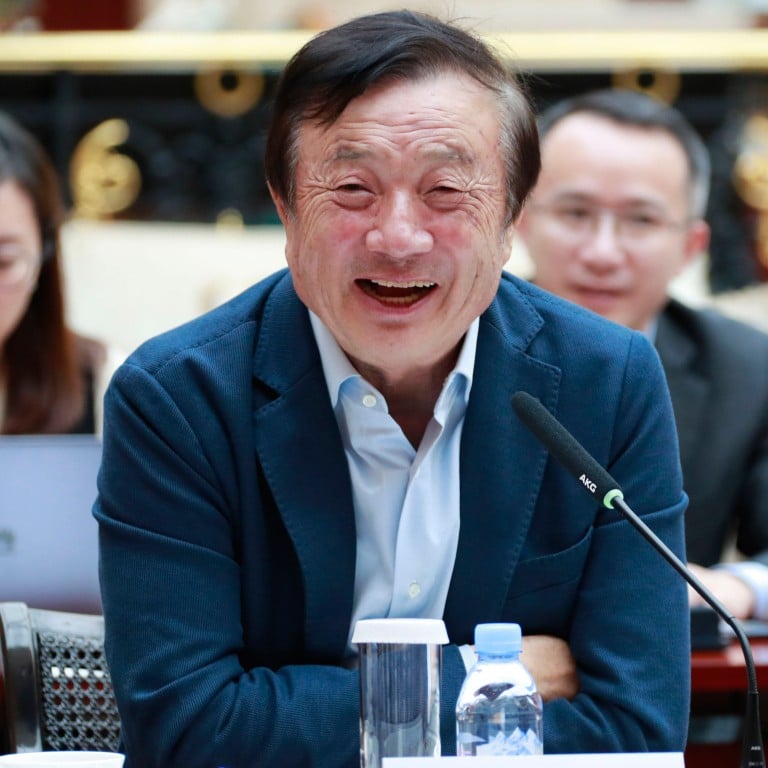 Huawei CEO Ren Zhengfei says US curbs will slow growth 'only slightly'
Zhengfei criticises restrictions saying company has not violated the law
Company will not accept monitoring as ZTE has
Huawei Technologies Co. Chief Executive Officer and founder Ren Zhengfei said he expects US restrictions won't hurt the Chinese company's growth much, Nikkei reported.
"Huawei's growth may slow, but only slightly," Ren told Japanese reporters at the telecommunications equipment maker's headquarters in Shenzhen, China, according to Nikkei.
It was his first media statement since President Donald Trump and the US Commerce Department imposed restrictions on May 15. The closely held company's revenue growth may fall short of 20 per cent, Ren said.
Trump signed an order that is expected to restrict Huawei and Chinese competitor ZTE Corp. from selling equipment in the US, and the Commerce Department put Huawei on a list that could block it from doing business with US companies.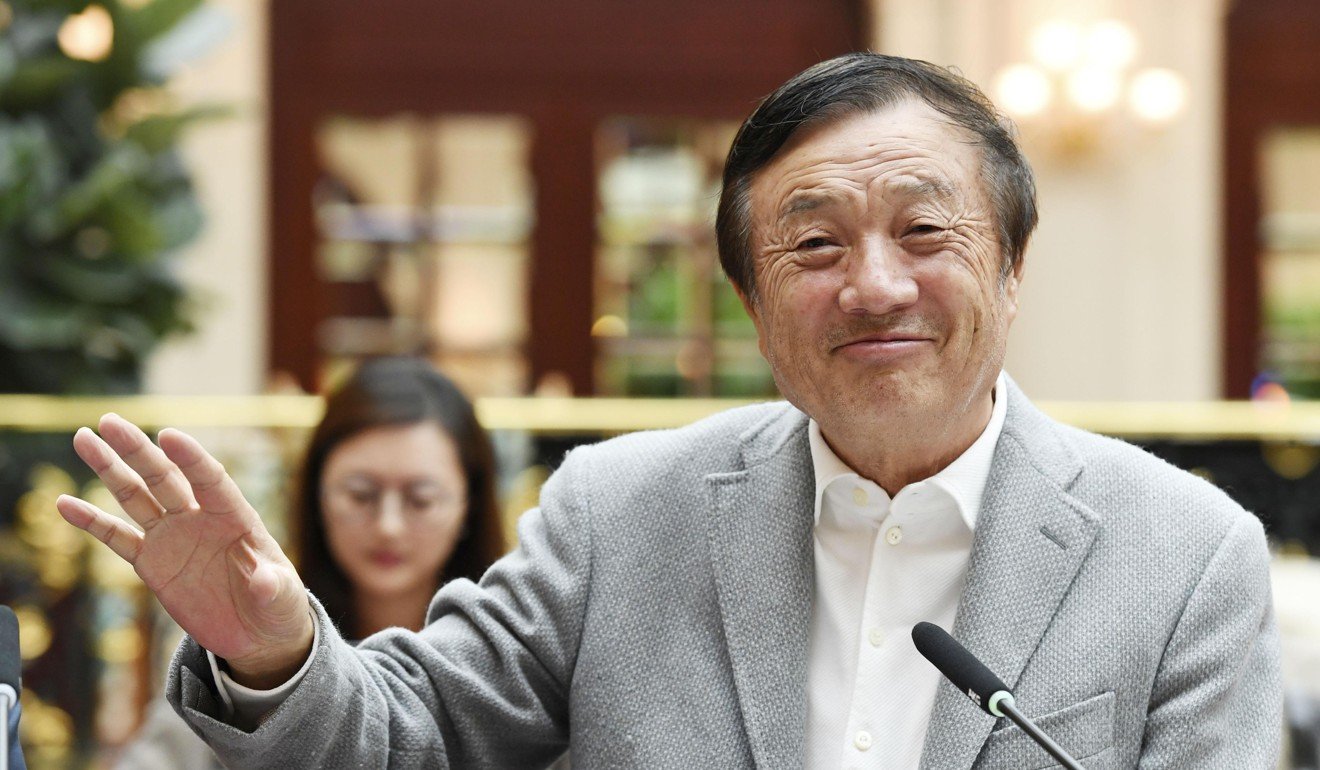 Commerce Secretary Wilbur Ross said Huawei and its affiliates pose national security risks to the US, and that the restrictions are a separate issue from the US-China trade negotiations.
"We have not done anything that violates the law," Ren said, criticising the US restrictions.
"We will not change our management at the request of the US or accept monitoring, as ZTE has done," he said, according to Nikkei.
The US last year lifted a moratorium on ZTE's purchases of critical American technology after the company agreed to make board and management changes, accept external monitoring of its activities and pay more than US$1 billion in fines.
Huawei will be "fine" even if it cannot buy chips from US suppliers, as "we have already been preparing for this," Ren said, according to Nikkei. He ruled out the possibility of producing 5G equipment in the US
"Even if the US asks us to manufacture over there, we will not go," he said.
In January, US prosecutors unsealed an indictment accusing the Chinese company of engaging in bank fraud to obtain embargoed U.S. goods and services in Iran and to move money out of the country via the international banking system.
Ren's daughter, Huawei Chief Financial Officer Meng Wanzhou, was arrested in Canada in December in connection with the indictment. Meng, who was released on bail, remains in Vancouver, and is fighting extradition. She has maintained her innocence.
Ren has previously said his daughter's arrest was politically motivated.