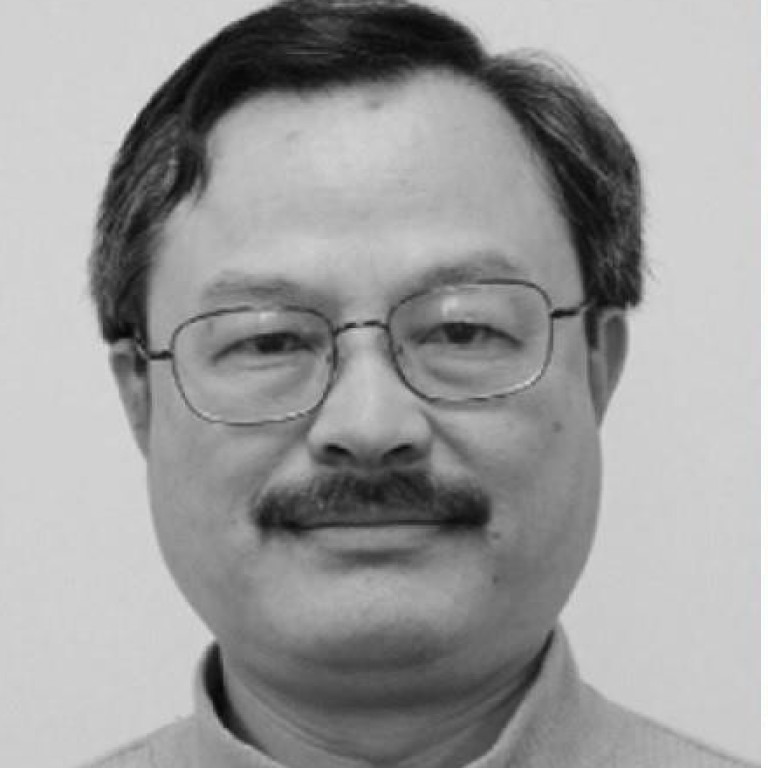 US federal court finds Chinese-American engineer Shih Yi-chi guilty of exporting military-grade semiconductors
Shih Yi-chi, an electrical engineer and former adjunct professor at UCLA, illegally sent chips to a firm in Chengdu, the US Justice Department charged
A Chinese-American electrical engineer faces up to 219 years in prison after a federal jury found him guilty of illegally shipping semiconductors with military applications to China.
After a six-week trial in southern California, Shih Yi-chi, a 64-year-old part-time Los Angeles resident and former president of a Chinese semiconductor company, was found guilty of making false statements to a government agency, mail and wire fraud and filing false tax returns.
Shih, who had also been an adjunct professor of engineering at the University of California, Los Angeles, was convicted of conspiring to gain unauthorised access to a protected computer and violating the International Emergency Economic Powers Act, a federal law barring unauthorised exports, the Justice Department said on Tuesday.
Shih, a naturalised US citizen, was convicted of 18 counts on June 26 after being indicted by a federal grand jury.
His lawyer said Shih never sent semiconductors to China but had designed them himself for a legitimate research project.
Shih faces the forfeiture of hundreds of thousands of dollars' worth of assets. US District Judge John Kronstadt has not scheduled hearings to consider the forfeiture issue or pronounce sentence.
"The department's China Initiative is focused on preventing and prosecuting thefts of American technology and intellectual property for the benefit of China," Assistant Attorney General for National Security John Demers said in a prepared statement. Demers credited the Royal Canadian Mounted Police (RCMP) for its help in investigating and prosecuting the case.
James Spertus, Shih's lawyer, said the government took a small matter involving the legitimate research practices of a well-respected academic and turned it into a case about whether the Chinese military is trying to steal technology.
The Canadians got involved because US authorities asked the RCMP to search the lab of Shih Ishiang, Shih's brother and an associate engineering professor at McGill University in Montreal. The two have collaborated on numerous scientific projects and there are no export restrictions between the US and Canada, Spertus said.
Shih plans to appeal, and Spertus predicted that the case would be thrown out by a higher court. "What the government did is a black eye on our justice system," he said on Tuesday. "It was a major miscarriage of justice."
According to evidence presented at the trial, Shih and co-defendant Kiet Ahn Mai, 65, of Pasadena, California, gained unauthorised access to a protected computer owned by a US maker of wideband, high-power semiconductor chips known as monolithic microwave integrated circuits, or MMICs. The identity of the American company was not given.
Shih reportedly gained access to the US computer's systems through its web portal after Mai posed as a customer trying to buy custom-designed MMICs that would be used solely in the United States, according to the Justice Department. Shih and Mai concealed Shih's intention to send the semiconductors to China, the Justice Department said.
"This defendant schemed to export to China semiconductors with military and civilian uses, then he lied about it to federal authorities and failed to report income generated by the scheme on his tax returns," said Nicola Hanna, a US attorney for the Central District of California.
The chips are used in missiles, missile guidance systems, fighter jets, electronic warfare, electronic warfare countermeasures and radar applications, and the company's customers include the US Air Force, Navy and the Defence Advanced Research Projects Agency, the Justice Department said.
Spertus said the company that the Justice Department declined to identify was Cree Inc, a foundry in Durham, North Carolina, that makes prototypes. Shih designed a chip and sent it to Cree to see if his design worked, the lawyer said.
The so-called computer portal Shih accessed is a drop box that Cree customers use, Spertus said. "This was a railroad effort by the government to send a strong message back to China," the lawyer said. "Shih got caught in a trade war he had nothing to do with."
The chips were sent to Chengdu GaStone Technology Company (CGTC), a Chinese firm building an MMIC manufacturing facility in Chengdu, where Shih was president until 2014.
Chengdu GaStone was placed on the Commerce Department's Entity List in 2014, according to court documents, "due to its involvement in activities contrary to the national security and foreign policy interest of the United States – specifically, that it had been involved in the illicit procurement of commodities and items for unauthorised military end use in China".
Shih reportedly used a Hollywood Hills-based company he controlled known as Pullman Lane Productions LLC to funnel funds from China to buy MMICs from the unnamed American company. Spertus said Pullman was Shih's long-time company for commercialising his innovations.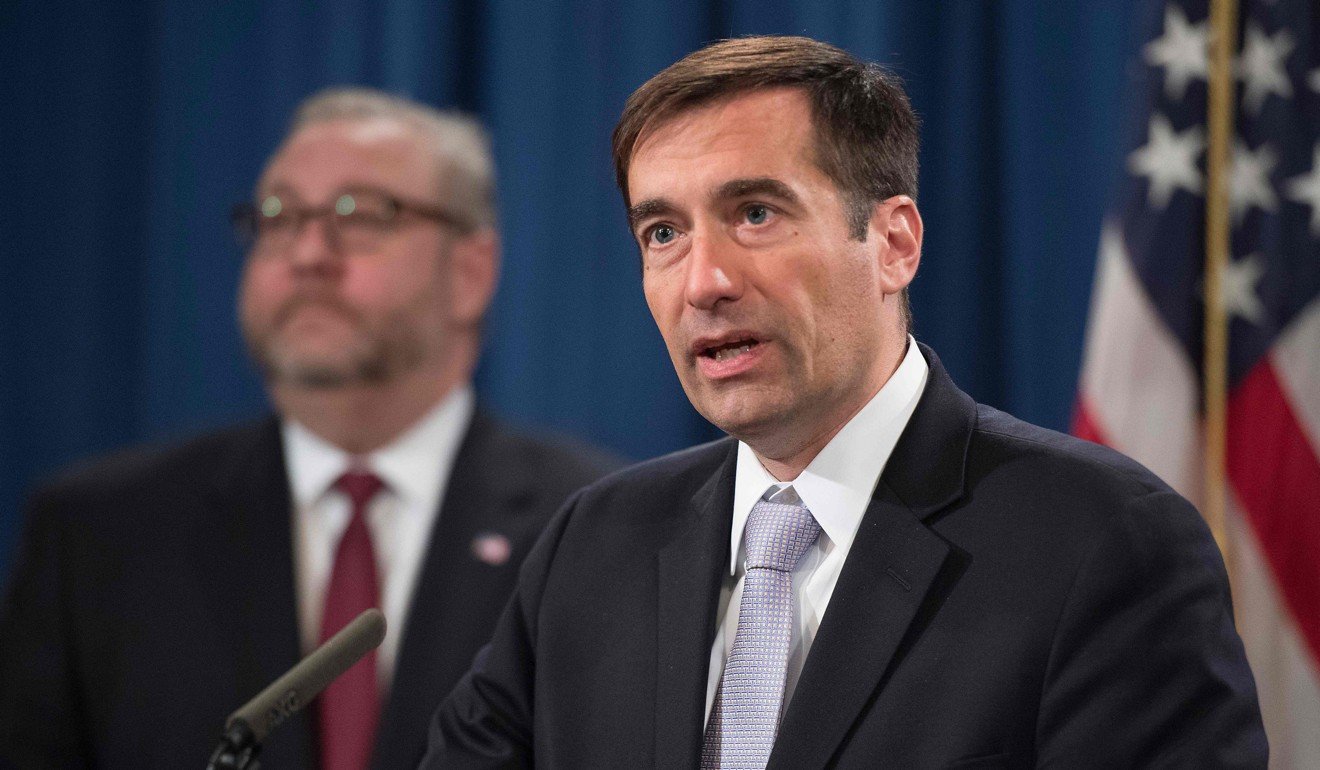 Pullman Lane received funding from "a Beijing company" that was placed on the Entity List the same day as CGTC "on the basis of its involvement in activities contrary to the national security and foreign policy interests of the United States," according to court documents.
But Spertus said the semiconductors in question were part of Shih's research and were not sent to China. One of Shih's students may have taken a chip back to China as part of a research project and an export license was not required, the lawyer said.
The US government was never clear what basis it had for its allegation that computer wafers were sent to China, Spertus said. Shih was president of CGTC but left before the company was put on the Entity List, Spertus said.
"This was not justice," he added. "This trial is beyond anything I've seen in my life. There was so much prejudice."
Mai pleaded guilty in December 2018 to one count of smuggling and is scheduled to be sentenced on September 19. He faces up to 10 years in federal prison. His lawyer could not be reached for comment.
"The FBI is committed to protecting institutions from adversaries who seek to steal sensitive American technology under the guise of research," said Paul Delacourt, assistant director of the FBI's Los Angeles field office.
Delacourt said the FBI would "identify and hold accountable individuals who plunder our research or intellectual property at the expense of the American people and our national security."
This article appeared in the South China Morning Post print edition as: Chinese-American engineer faces up to 219 years in jail