Donald Trump says US to hit US$300 billion worth of Chinese goods with 10 per cent tariff
American president's announcement comes after the latest round of trade talks between the world's two largest economies
Punitive action marks the biggest escalation in the 13-month trade war since May
US President Donald Trump announced on Thursday that he would impose new tariffs on US$300 billion worth of Chinese imports after a high-level trade mission that, Trump said, produced too little in terms of concessions from Beijing.
US customs will impose "a small, additional" levy of 10 per cent on the imports, starting on September 1, he said.
"China agreed to buy agricultural product from the US in large quantities, but did not do so," Trump wrote in a series of tweets.
"Additionally, my friend President Xi said that he would stop the sale of Fentanyl to the United States – this never happened, and many Americans continue to die!"
Trump's announcement breaks a ceasefire that had been in place since he met his Chinese counterpart, Xi Jinping, a month ago during the G20 summit in Osaka, Japan.
It also marks the biggest escalation in the 13-month trade war since the US leader announced in May, just ahead of bilateral talks in Washington, that 10 per cent tariffs on US$250 billion worth of goods would rise to 25 per cent.
Industry groups affected by the import tariffs weighed in quickly on Thursday, with the US Chamber of Commerce, National Retail Federation, Retail Industry Leaders Association (RILA) and the American Apparel and Footwear Association all condemning Trump's move.
The action also rattled capital markets and oil prices. The S&P 500 stock index dived after the tariff announcement, erasing an earlier daily gain of more than 1 per cent and falling to a loss of the same magnitude, while oil prices fell by nearly 8 per cent.
The new tariff "is a direct hit on consumer products and family budgets, plain and simple", RILA, which counts Apple and Nike as members, said in a statement.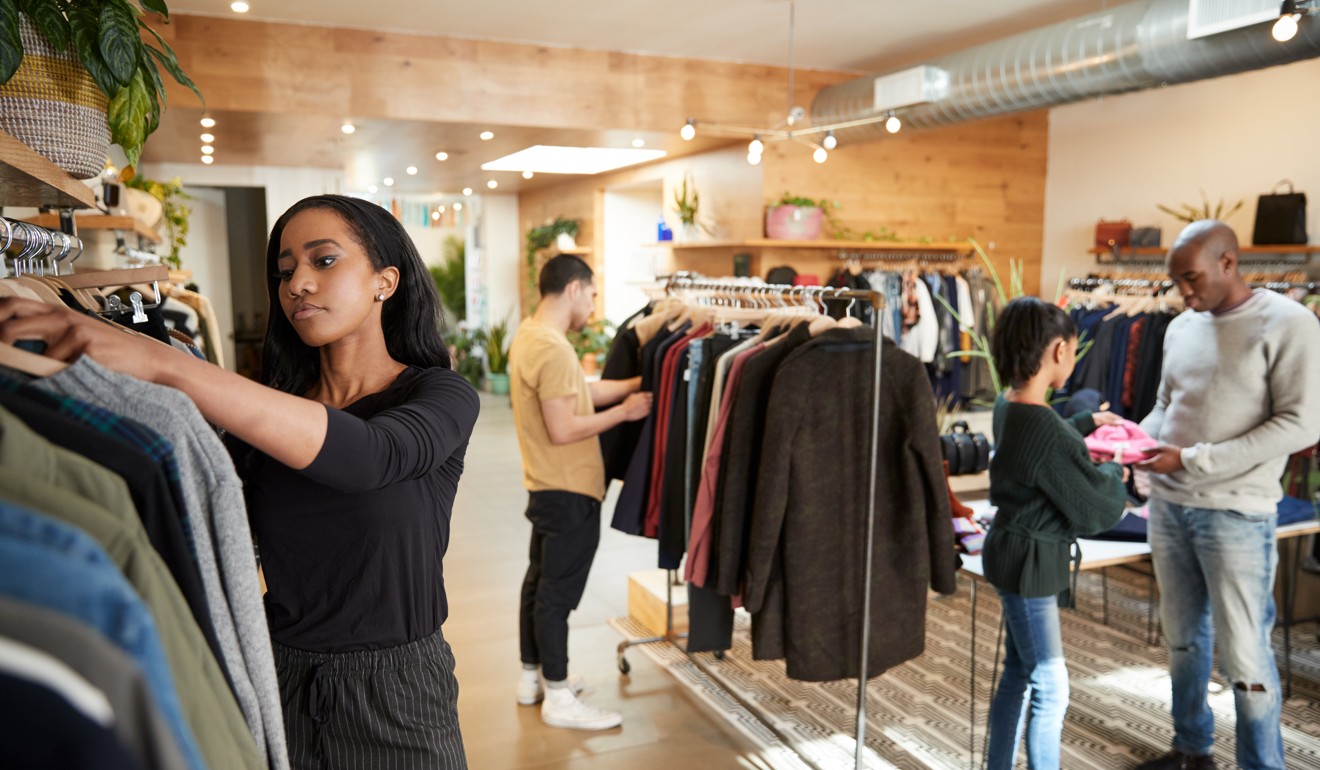 "Tariffs are taxes on American consumers. And if these tariffs happen, American consumers will bear the brunt of these tactics via higher prices on everyday items like clothing, toys, home goods and electronics," the association said.
"American families shouldn't be a pawn in this trade war."
Myron Brilliant, the US Chamber of Commerce's executive vice-president and head of international affairs, said raising tariffs by 10 per cent on an additional US$300 billion worth of imports from China "will only inflict greater pain on American businesses, farmers, workers and consumers, and undermine an otherwise strong US economy".
Wendy Cutler, a former US trade negotiator, echoed that sentiment.
US-China trade talks "aren't getting any easier", Cutler, who is now vice-president at the Asia Society Policy Institute, said in a tweet.
"Don't expect … China to sit by, the [US]$300b tariffs plus China's counter-retaliation will take a heavy toll on consumers, workers, businesses and farmers in the US."
However, speaking to reporters at the White House after his announcement, Trump asserted that China was bearing the brunt of the trade war.
China is "paying for these tariffs. We're not", Trump said, adding: "Until such time as there is a deal, we'll be taxing them".
The latest twist in the trade war underscores the distance between Washington and Beijing.
Trump has repeatedly accused China of not doing enough to halt imports of fentanyl, a synthetic opioid that the US Centres for Disease Control and Prevention blamed for 18,000 fatal overdoses in 2016, the last year for which data is available.
When Trump met Xi in Argentina in December, the Chinese president promised to tighten restrictions on the manufacture and sale of the drug.
As part of the curbs, all fentanyl-related substances were added to a supplementary list of controlled narcotic drugs and psychotropic substances with non-medical use.
State television broadcasts ahead of talks in Shanghai this week between Chinese Vice-Premier Liu He, US Trade Representative Robert Lighthizer and Treasury Secretary Steven Mnuchin –the first since talks broke down in May – lauded China's purchases of US agricultural goods as a sign of benevolence in the trade dispute.
The purchases were part of "unremitting efforts to show goodwill" ahead of the resumption of trade talks, as well as a bid to shift the focus away from the controversial issues of forced technology transfer and enforcement, according to state media.
After the talks, the US said it wanted further negotiations to result in "an enforceable trade deal".
China's statement did not mention enforcement, suggesting that this demand remains a stumbling block to a deal. China's previous objections to US proposals on the issue led to the breakdown of talks in early May.
Asked by reporters whether the September 1 date for the new tariffs was meant to give the Chinese side a chance for Xi to "negotiate himself out of this", Trump said no, adding: "The reason is, it takes a long time for the ships to come over. And it's a period of time. So I'm giving him four – like a four-week period of time before the tariffs go on".
The political risk consultancy Eurasia Group characterised Trump's latest move as "a return to his pre-G20 approach to negotiations with China, attempting to build additional leverage over Beijing even as talks continue".
"The threat is a serious gamble for Trump. It likely signals that he would prefer to reach a deal on his terms before the 2020 election, and is willing to use the tools at his disposal to build pressure on China to that end," Eurasia's China and Northeast Asia practice director, Michael Hirson, said in a research note.
"The (relatively) optimistic case for today's move would be that Trump believes China is dragging its feet on two discrete issues – fentanyl and agricultural purchases – and that the tariff threat is meant to restart these actions," Hirson said.
"That doesn't mean Beijing will respond as he hopes; it would be extremely embarrassing for China to step up imports from the US under the threat of blackmail," he added.