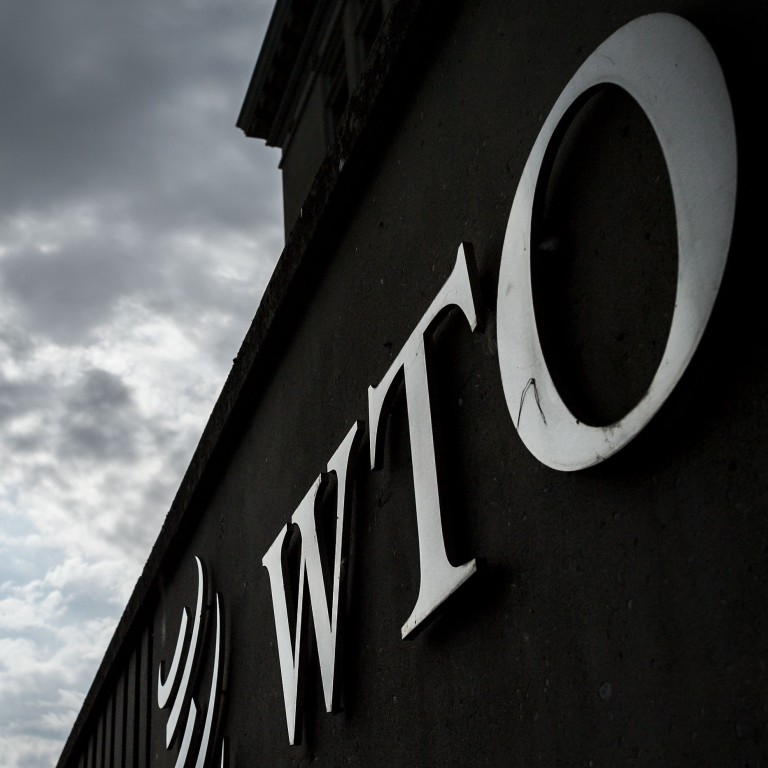 China wins WTO case to sanction US$3.6 billion in US products following anti-dumping dispute
Damages awarded as WTO questions US anti-dumping methodology
Case predates tariff war between world's two largest economies, but adds tension as trade war talks continue
The World Trade Organisation on Friday allowed China to levy US$3.6 billion worth of punitive tariffs on US goods in an anti-dumping dispute Beijing brought against Washington in 2013.
The WTO's authorisation amounts to about half of what China was seeking in the dispute, which questioned how the US government calculates the value of damages caused by other countries alleged to be dumping products in American markets. Dumping occurs when producers export a product to another country at a price below the domestic price.
China argued that the US government's "zeroing" methodology in determining losses caused by dumping activity led to an annual US$7 billion of unjustified punitive tariffs.
Zeroing ignores foreign product prices that are above what is charged in the exporter's home market, which China and many other of America's trading partners have taken issue with.
A WTO dispute settlement panel determined that "impairment of benefits accruing to China as a result of the WTO-inconsistent methodologies used by the United States in anti-dumping proceedings" led to US$3.58 billion in losses annually, according to a report published by the trade body.
The ruling gives Beijing a green light to slap tariffs on US products amid a bilateral trade war that is not directly connected to the dispute that started in 2013, bringing another source of contention into a relationship that has deteriorated steadily over the past two years.
Trade negotiators from both sides are in talks to bring an end to the trade war that started in July 2018, and which has led to US tariffs on about US$360 billion worth of Chinese imports and Chinese tariffs on about US$150 billion of US products.
The ruling also comes as the US is increasingly at odds with the WTO's dispute resolution system. The terms of two of the final three judges on its appellate body are due to expire next month and Washington is blocking new appointments.
The Trump administration will be able to cite Friday's WTO ruling as an example of what it sees as a flawed dispute resolution system.
Additional reporting by Bloomberg
This article appeared in the South China Morning Post print edition as: Beijing gets green light on tariffs to Sanction $3.6 Billion in U.S. Trade