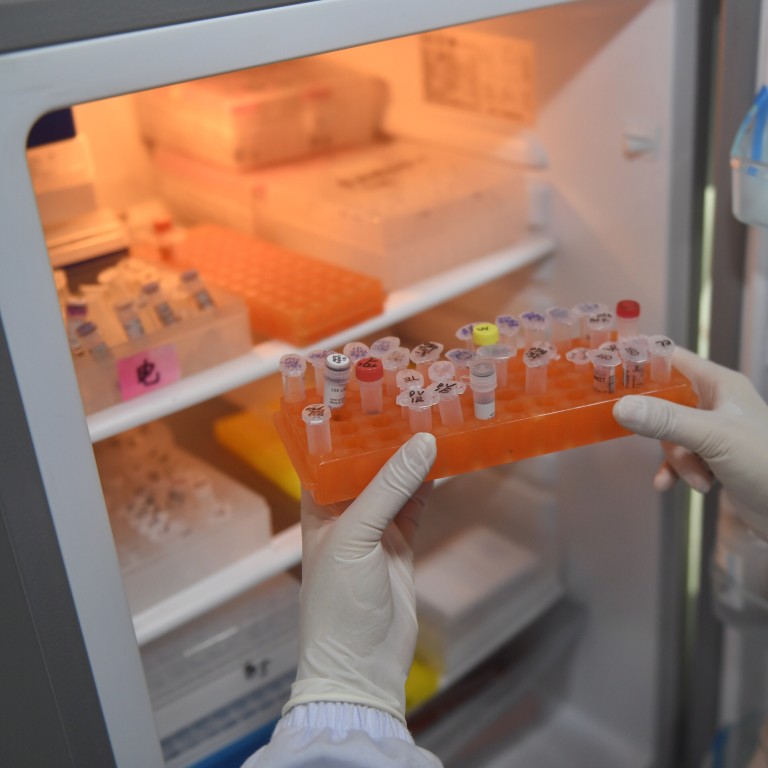 Coronavirus still stumps experts on when human carrier turns infectious
Identifying how long it takes before carriers start to spread the virus could prove key to curbing the spread of Covid-19
Researchers are trying to determine whether it can be transmitted before carriers start to show symptoms
Global health experts are divided on whether the coronavirus outbreak has peaked or worse is to come, but a more fundamental problem for front-line hospitals and laboratories is identifying when a person carrying the virus becomes infectious to others.
Scientists say this could be a key to defeating the disease it causes, now officially known as Covid-19. In other words, knowing how it behaves allows for the development of counter strategies.
The ideal countermeasure is a vaccine, but because doctors are dealing with a previously unknown virus, infectious disease experts, including Professor John Nicholls from the University of Hong Kong, said it would take many months to develop and test a drug to fight it.
So scientists have focused on the incubation period of this virus – the length of time it takes between an individual being exposed to it and showing the pneumonia-like symptoms that characterise Covid-19.
The other question puzzling researchers is whether the virus can be transmitted before a carrier starts to show these symptoms.
A study published on Sunday by a team of Chinese researchers estimated the incubation period could last up to 24 days, much longer than the previous estimate of 14 days.
The group is led by Zhong Nanshan, a global authority on severe acute respiratory syndrome (Sars), which was also caused by a pathogen from the coronavirus family.
Such a long incubation period would make it particularly difficult to prevent the spread of Covid-19 if infected individuals are contagious before showing symptoms.
Michael Osterholm, director of the Centre for Infectious Disease Research and Policy at the University of Minnesota, said it was possible it could be transmitted by people before they become ill and there were "striking parallels" between Covid-19 and the flu virus, which can infect others during the incubation period.
"The epidemiology screams 'flu virus-transmission'," he said.
"With Sars, the majority of transmission took place between four to six days of illness so patients could be identified in the first several days of infection and isolated, which slows down the transmission.
"I think this virus does not act that way."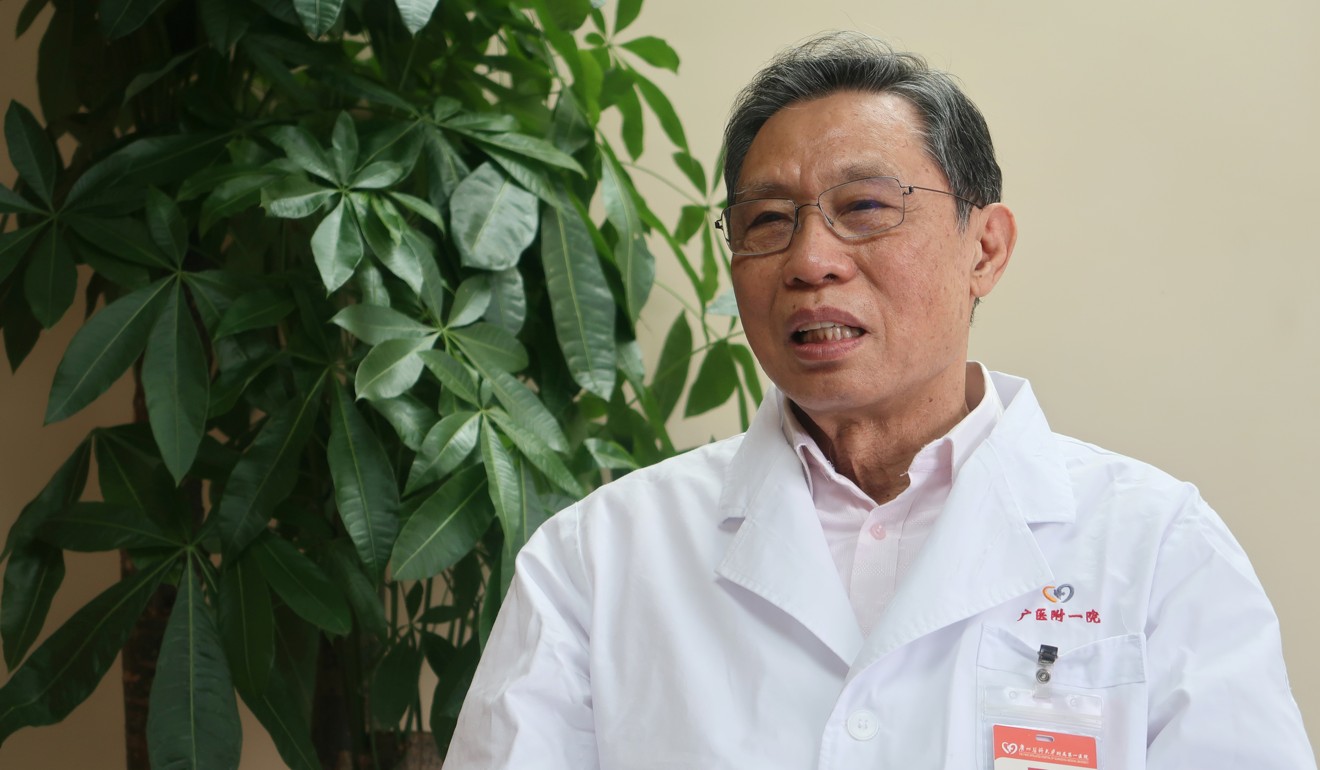 Osterholm did note, however, that it would be "very, very unusual" for such a disease to have a 24-day incubation period, and it is likely such patients could have had a later exposure to the disease without being aware.
The potential for patients with mild symptoms to spread the disease was also raised by China's National Health Commission at a press conference last week.
"If we can find these cases with atypical symptoms earlier, it will help control the spread of the virus," Li Xingwang, from the commission's expert panel, said.
Matters were earlier confused by a study published in the New England Journal of Medicine that said a woman from China, who had apparently showed no symptoms, had transmitted it to two colleagues in Germany.
However, it was later discovered that the woman had experienced mild symptoms and had been taking fever-suppressing medication.
Ian Lipkin, director of the Centre for Infection and Immunity at Columbia University, said that while asymptomatic transmission – from someone who shows no symptoms – was certainly possible, it was more likely to be transmitted by those with mild symptoms.
"I think there is asymptomatic transmission, I think there's mild symptom transmission that may look like asymptomatic transmission, and we do not yet know the relative importance of these individual aspects in the outbreak," he said.
Lipkin, who recently returned from China where he worked with scientists to find ways to manage the outbreak, has been working on a new test to detect the disease in asymptomatic patients.
Nischay Mishra, a virologist on Lipkin's team at Columbia University, said the test will be shipped to China next week.
"[The test] will tell us that the patient recently got exposed to this virus and is not showing symptoms, and needs to be monitored more aggressively," he said.
Mishra recommended that countries extend the quarantine period for suspected patients even if they show no symptoms.
"If the country's very densely populated and the people are coming in contact very regularly, asymptomatic patients can spread the virus to many people," he said.
"Once you miss out one or two asymptomatic patients at that point, they can spread the virus."
This is where high-quality diagnostic kits are crucial, according to researchers.
"When you talk about asymptomatic that means you have a good diagnostic test – where you can say they are asymptomatic – which we don't have with this virus," Hong Kong University's Nicholls said during in a conference call hosted by investment group CLSA last week, according to a transcript seen by the South China Morning Post.
Media in China have criticised faulty tests that have produced large numbers of so-called "false negatives" in patients who were later confirmed to have the disease.
For instance Li Wenliang, the Wuhan doctor named as one of the first whistle-blowers of the epidemic, received several negative test results before he was finally diagnosed on January 30, and died just over a week later.
"If we have a detection device, a diagnostic kit, we need it to be four things – quick, accurate, simple, and safe. The current assay [laboratory test] we are using so far, is still far away from those four," said Yi-Wei Tang, the China chief medical officer for the US-based company Cepheid.
The company is among the institutions trying to develop diagnostic kits for the coronavirus.
Columbia University's Lipkin said all the diagnostic kits used in China should ideally be approved by China's food and drug administration, otherwise misinformation about diagnosis could spread. "Not all assays are created equal," he said.
Purchase the China AI Report 2020 brought to you by SCMP Research and enjoy a 20% discount (original price US$400). This 60-page all new intelligence report gives you first-hand insights and analysis into the latest industry developments and intelligence about China AI. Get exclusive access to our webinars for continuous learning, and interact with China AI executives in live Q&A. Offer valid until 31 March 2020.
This article appeared in the South China Morning Post print edition as: Behaviour of virus still baffles experts