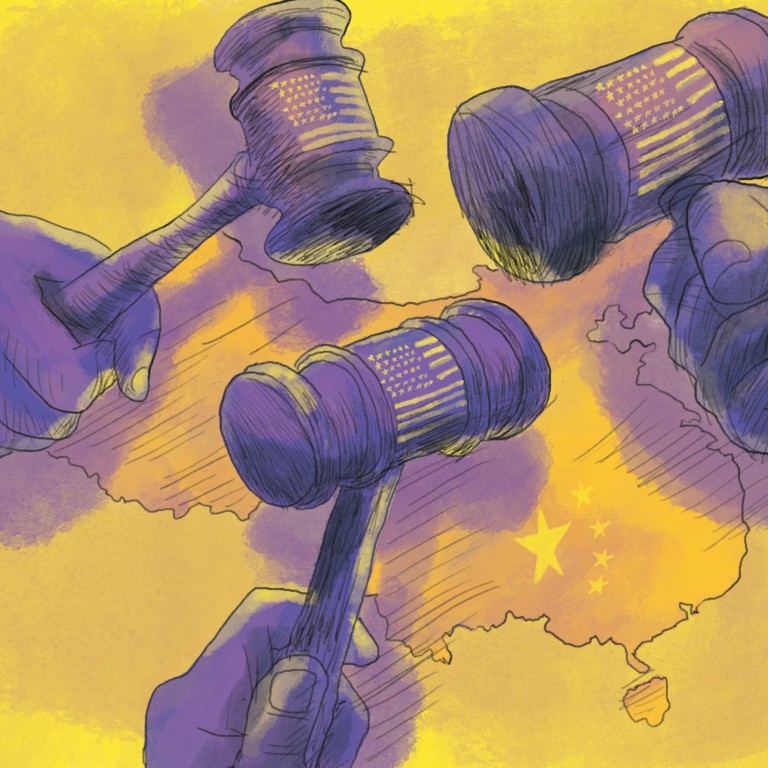 Coronavirus: a US state looks to sue China, but will it have its day in court?
Suit by Missouri contends China's actions led to the global spread of Covid-19 and directly caused harm to its residents
Sovereign immunity suggests that lawsuits will not prevail, but the lead counsel in a 9/11 case sees a way
This is the sixth in a series exploring the global backlash that China may face as a result of its actions and rhetoric during the coronavirus pandemic. This story examines the lawsuits filed against China.
When the state of Missouri filed suit in US federal court against China, alleging it was liable for the human and economic losses the coronavirus pandemic has wreaked on state residents, the suit was shrugged off as a political stunt.
The attorney general, Eric Schmitt, a Republican, was running for re-election, and under international and US law, China, its agencies and officials, have immunity from such suits.
However, in filing the case, Schmitt and his office took care to lay out particular causes of action – Chinese officials denied the risk of human-to-human transmission, silenced whistle-blowers, violated international public health reporting regulations, and allowed the coronavirus to spread across the world – all with an eye towards getting legal traction.
The suit contends that China's actions directly harmed Missouri; Schmitt said he was seeking "recovery for the enormous loss of life, human suffering and economic turmoil experienced by all Missourians from the Covid-19 pandemic".
Schmitt's suit was still dismissed by many as unlikely to succeed. Yet when asked about it, US President Donald Trump said: "I do want to see and review that lawsuit. I'm sure that will not be the last one."
Indeed, Mississippi's attorney general, Lynn Fitch, followed Schmitt's announcement by saying she planned to file a similar suit. And class action suits on behalf of individual plaintiffs and small businesses have already been filed in Florida, California, Nevada, Pennsylvania and Texas.
Scholars of international law believe that none of these actions are likely to survive assertions from China that it cannot be sued in a US court. As Professor Pammela Quinn, who teaches transnational law at Drexel University in Philadelphia, said: "It's a really uphill battle."
Jacques deLisle, director of the Centre for East Asian Studies at the University of Pennsylvania, noted that "there's a lot of obvious intuitive appeal to those who want to see China held to account for its role in what happened here".
However, he said, "these suits are a bit of a reach legally".
But Sean Carter, the lead counsel in a massive lawsuit against Saudi Arabia on behalf of the families of victims of the terrorist attacks of September 11, 2001, begged to differ.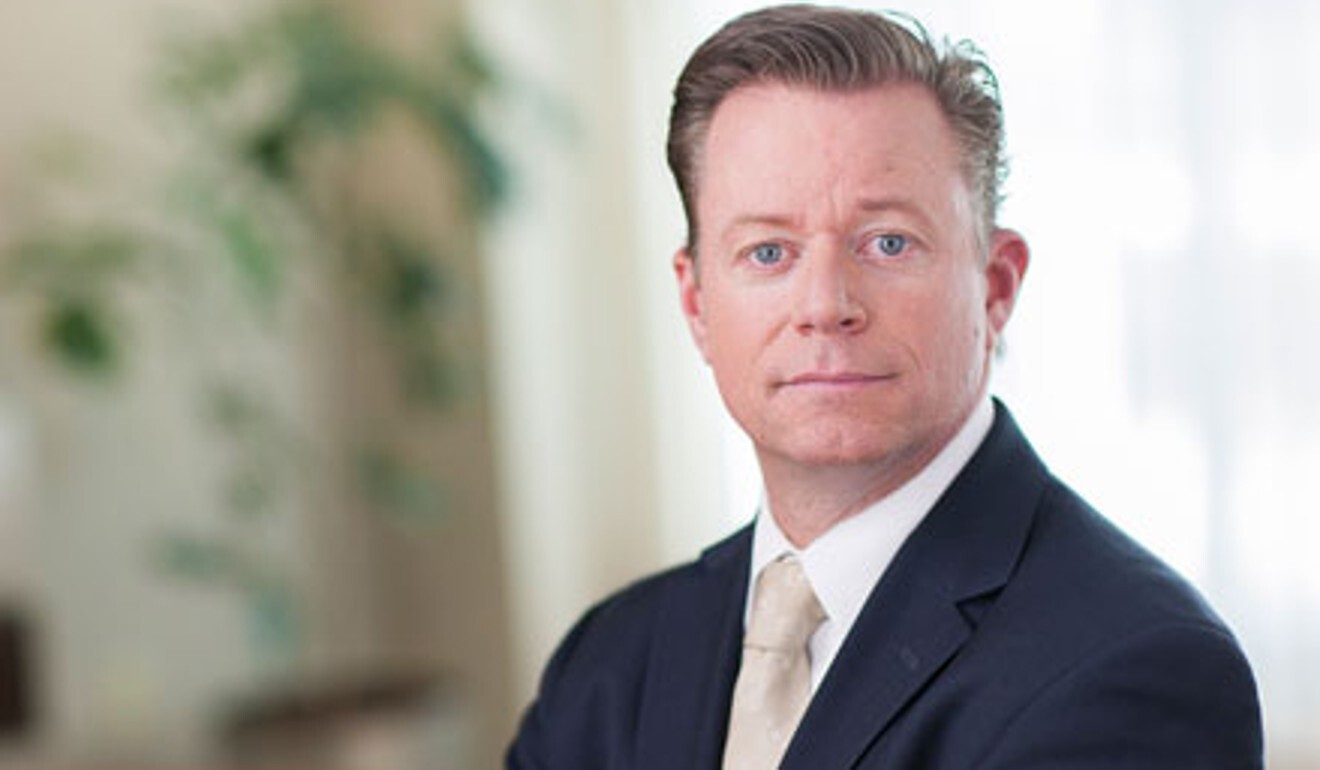 While "extremely challenging", Carter stressed that such suits can be litigated, provided there's enough resolve and political support. The 9/11 action, pursued since 2003, confronted similar legal obstacles, he noted, but in 2018, after years of persistence, investigations and action by Congress, was permitted to move forward.
He also said that this area of international law contained a lot of "uncharted territory" and that the potential scale and difficulty of these suits was not reason enough to dismiss them out of hand.
Sovereign immunity
The Chinese defendants will almost certainly claim that as a sovereign foreign state and its subdivisions, they are immune from being sued in a United States court. Nearly all scholars feel that US judges are likely to agree. If they do, the Missouri suit will be dismissed even before the merits can be considered and plaintiffs will have to appeal to protect their cause of action.
The legal position of sovereign or state immunity is based on the long-held legal consensus that one state cannot judge the actions of another by its own legal standards.
The concept derives from Western law and customs going back centuries, enshrined in international law via United Nations Convention and spelled out in the United States by the Foreign Sovereign Immunities Act (FSIA) of 1976.
But the FSIA eases the courthouse doors open in limited instances, such as when the foreign state sponsors or supports acts of terrorism against the US; wrongfully seizes property of the United States or its citizens; commits actions resulting in personal injury or death occurring in the United States; and engages in commercial activity that directly harms the US and its citizens.
And this is where Missouri and other possible US plaintiffs might have a chance.
Carter, a lawyer with the Cozen O'Connor law firm, noted that while courts have been reluctant to allow such suits to proceed, the Missouri attorney general's office "has done a pretty thoughtful job of trying to frame their claims to fit within the exceptions to immunity".
In its suit, Missouri invokes the last two FSIA exceptions, arguing that Chinese governmental actions directly caused death, personal injury and property loss in the United States.
The suit also claims that the defendants' commercial activities of semi-privatised research on the viruses and its alleged "hoarding" of personal protective equipment to corner the global market during the crisis harmed Missouri's citizens.
Earlier this week, Missouri reported more than 7,300 confirmed coronavirus cases and 314 deaths. The United States has more than a million confirmed cases and nearly 60,000 deaths.
Carter and Quinn both called the Missouri suit creative because the plaintiff is not an individual – like the widow or children of someone who has died from the virus or a worker who has been laid off, or even a class of plaintiffs – but the state itself, brought on behalf of all Missouri citizens.
Exceptions to the rule
Previous exceptions to FSIA have been on behalf of individual plaintiffs, like relatives of victims in the Libya-supported 1988 bombing of Pan Am Flight 103 over Lockerbie, Scotland – or the Henry Liu case.
In 1984, Liu, a Taiwan-born journalist and critic of the Taiwanese government who became a US citizen, was gunned down in his California home by gangsters acting on orders given by Taiwan's military intelligence chief. Liu's widow brought suit against the Taiwanese government, asserting its responsibility for the killing.
The Liu suit was initially dismissed but was reinstated by the Ninth Circuit Court of Appeals, which held that because the killing occurred in the US and the chief's actions were undertaken within the scope of his official position, the tort exception applied and the Taiwanese government was not immune. The case ultimately settled out of court.
Missouri's suit also argues that the Communist Party of China is not immune because it is not part of the formal state mechanism the way the ministry of health or the nationalised research entities are. But Quinn said that for practical purposes, the Chinese state and the Communist Party would probably be viewed by courts as "alter egos".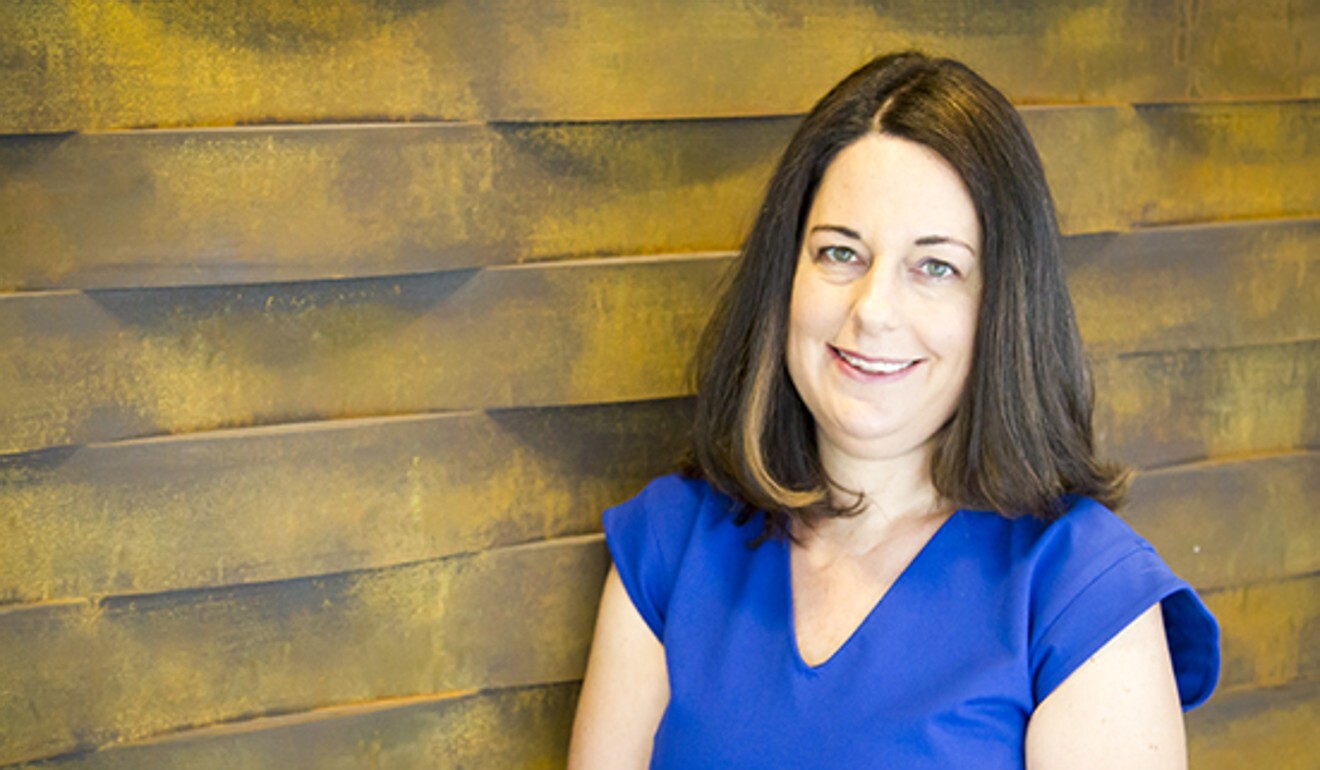 Both Quinn and deLisle noted that Missouri's legal creativity might not be enough to haul China into a US court. Current law requires the defendants' conduct must actually occur in the United States.
Carter said that to the extent it could be proven that the Chinese defendants committed intentional bad acts – like concealing information or hoarding masks for profit – as opposed to negligent or discretionary actions, Congress may be more likely to act and improve the suit's prospects of survival.
He added that he had found pressing a claim under existing law was "almost an absolute requirement if you want to get Congress's attention to amend the law".
A Congress willing to act?
Today, there is bipartisan criticism in Congress over China's conduct. But it is unclear whether that would translate into support for amending the FSIA to carve out a basis for suits against China.
Republican senators Josh Hawley of Missouri and Tom Cotton of Arkansas, as well as several Republican members of the US House of Representatives, have called for domestic and international investigations into China's conduct.
Hawley's bill says that the "deliberate decisions" made by the Chinese government caused the virus to become a pandemic such that "removing the privilege of foreign sovereign immunity" is warranted even though those Chinese actions did not occur on US soil.
Moreover, they have proposed legislation that would empower the president to act against Chinese officials who suppressed public health information or moved against whistle-blowers and amend the FSIA to strip China's ability to assert legal immunity.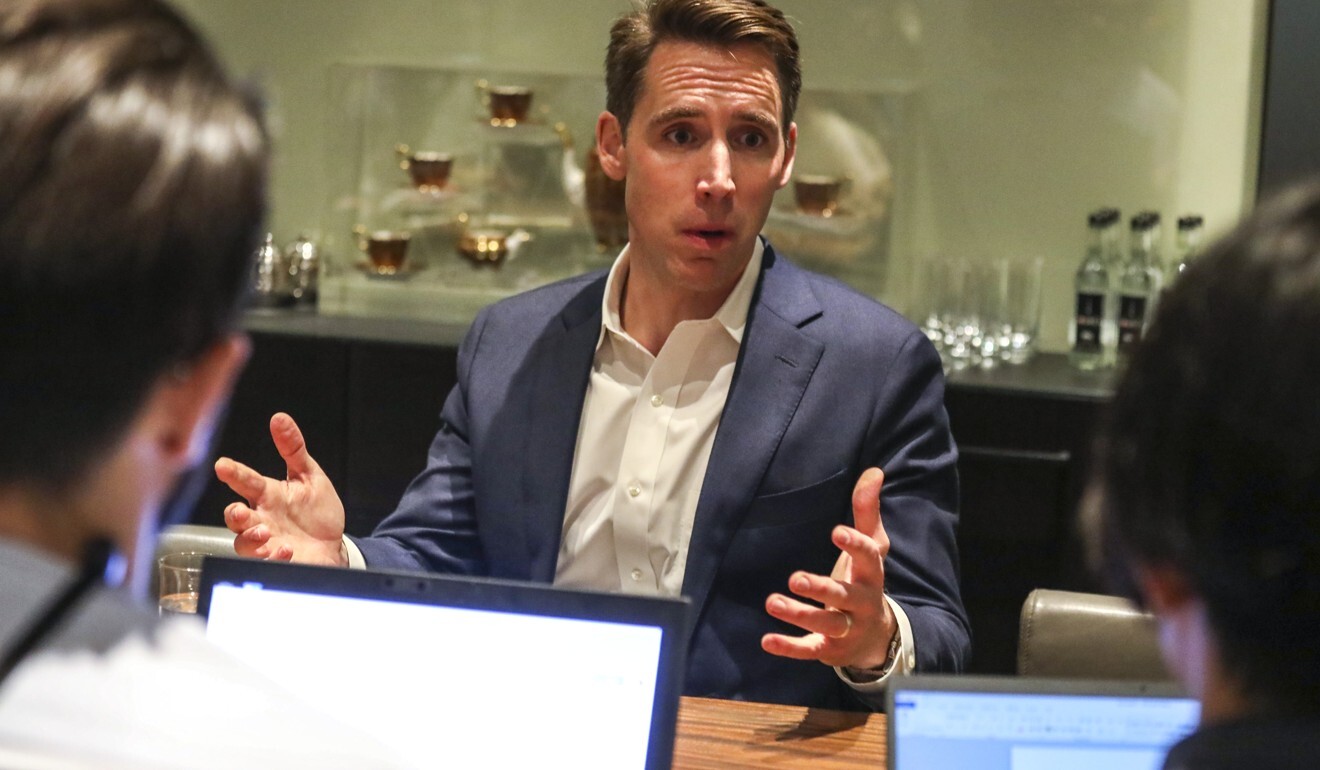 Congress passed similar legislation just four years ago, the Justice Against Sponsors of Terrorism Act (JASTA), which amended the FSIA to enable the families of 9/11 victims to sue Saudi Arabia as a "supporter" of terrorism.
The FSIA previously required the defendant nation be a formal state sponsor of terrorism. The legislation also passed with wide bipartisan majorities that stuck together to override President Barack Obama's veto.
There are concerns that loosening settled principles of legal immunity can backfire. Other countries can change their laws in response, exposing the United States to suits for its own conduct abroad.
When Obama vetoed JASTA, he expressed such reservations. And, according to deLisle, there was some "buyers' remorse" in Congress after it passed.
But Carter said that in the four years since the Saudi legislation passed, "not a single one of the concerns they raised has actually happened".
Legally, Carter said, "no retaliatory action has been visited upon the United States". And he noted that many current members of Congress were in office when JASTA was passed and so would not need a fresh education to consider similar action on China.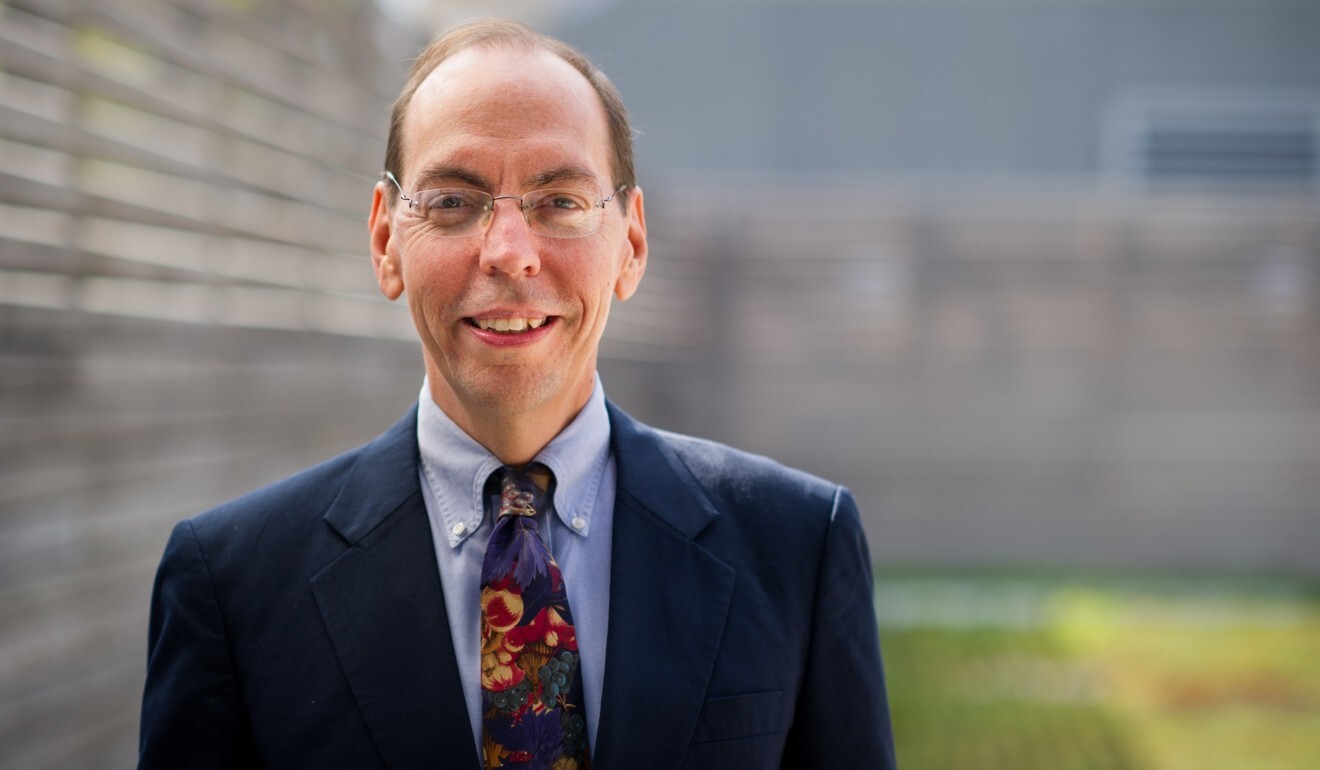 Still, deLisle noted that while JASTA merely expanded FSIA's already existing terrorism exception, the proposed amendments create an entirely new exception specific to China and the pandemic that is "ungrounded in any serious pre-existing theory of legal liability."
To deLisle, "a law like that faces an uphill battle in Congress, although the long-growing and Covid-accelerated bipartisan negative sentiment toward China will give it a tailwind.
"Still, it is primarily a product of the Republican right wing and is not likely to garner ardent support from Democrats who will rightly see it as in part an attempt to divert attention from the Trump administration's own failings".
A long haul
Although class actions have already been filed, suing China or Chinese entities in a multitude of venues and on behalf of millions of individual plaintiffs may be seen as "unworkable", Carter said. Ultimately, the matter would need to be resolved at the national level via legislation, diplomacy or both.
But for overburdened states and the millions of Americans they represent, their voices will only be heard if they press claims like Missouri's, knowing it may take years or decades for a day in court.
Carter says that if the claims against Saudi Arabia had not been persistently litigated – including a setback by the US Supreme Court in 2008 – the 2016 legislation that ultimately opened the doors "would never have come into being".
To have a chance of success, Carter said, Missouri and any other plaintiffs bringing suit against China must plan for a long haul and persist through scepticism and even early losses. They must develop solid plans for litigation, legislation and political engagement.
One final thing, he added: the lawyers must be attuned to whether and how far legislators and the president, whoever that may be, would be willing to go to change the law yet again.
Other parts of this series examined China hanging onto foreign manufacturers, China-US relations amid the virus blame game, the outlook for China's economy as it recovers from the outbreak, the outlook from a military viewpoint, and how global organisations have been affected by the crisis.