US Peace Corps' exit from China cuts valued channel of Sino-American dialogue
Agency that broke down nationalistic barriers and stereotypes through English-language teaching ends its China programme after 26 years
Participants from both countries lament the loss of a cultural and educational exchange, with Beijing and Washington locked in escalating rivalry
As conflicts over trade, technology and civil liberties dominate
US-China relations
, a long-standing cultural and educational bridge between the two countries has been quietly dismantled with the US Peace Corps ending its operations in China.
Each summer since 1993, Peace Corps volunteers have flown into the Chinese city of Chengdu ready to fill English-language teaching positions across the country's west, as part of an initiative to promote understanding between citizens of the two countries. This year that won't be happening.
The programme will be phased out because of "many significant changes in China over the past 26 years", according to a statement released in February by the independent government agency's Washington headquarters.
The
Covid-19 pandemic
uprooted Peace Corps operations globally, with volunteers recalled from more than 60 countries where it runs programmes. But in the case of China, the evacuation is a permanent shutdown that volunteers say could not have come at a worse time.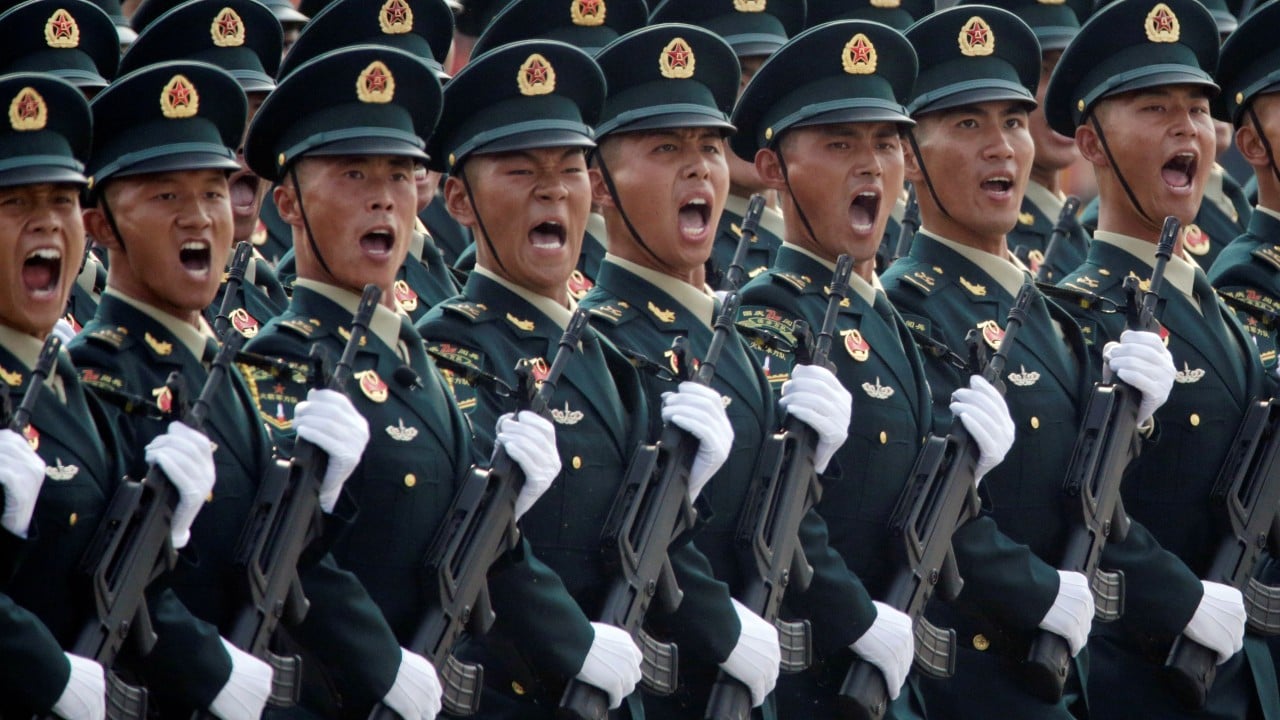 04:12
Are Xi Jinping's China and Donald Trump's US destined for armed conflict?
Are Xi Jinping's China and Donald Trump's US destined for armed conflict?
"I'm worried now that both in the United States and China, the nationalism and anger between the sides might go too far, to the point that it's going to be difficult to create a dialogue in the future," said Austin Frenes, a Californian whose two years in the Peace Corps ended early in February because of Covid-19.
"When people know somebody from a country, they are less likely to go into attack mode, or get offensive or angry about something they read on the news, or be part of a nationalist propaganda push," he said.
Mikaela Byrd, another volunteer who taught English in the southwestern Sichuan province, said it was "counter-intuitive" to end such a programme at this time. The volunteers had an opportunity to "break the mould" of stereotypes about Americans and take what they knew back to the US, where there are misunderstandings about China.
"Me and [another Peace Corps volunteer] were the only points of contact in our community for people to get to know about America or speak with a native speaker," Byrd said. "We're in a unique position where we can build these intercultural connections – it's a big loss."
The China programme ran as part of an agreement between the Chinese Ministry of Education and the US government to provide English teachers to areas in China's less affluent west.
Peace Corps was founded during the Cold War under former US president John F. Kennedy's vision of "letting young Americans serve the cause of freedom as servants of peace around the world, working for freedom as the communists work for their system".
Beginning in 1993, during what was seen as a golden age of cultural and educational exchange between the countries, its China programme was formalised at a 1998 summit between the then US and Chinese presidents Bill Clinton and
Jiang Zemin
.
But the US-China relationship has changed amid an acrimonious
trade and tech war
over the past two years and an escalating war of words between Washington and Beijing on issues such as control of the
South China Sea
and civil liberties in
Hong Kong
. Covid-19 fed the toxic mix as the US blamed China for the spread of the disease, while some Chinese diplomats criticised the US response to fighting the outbreak.
The Peace Corps has closed programmes before to better allocate volunteers but some observers see the end to the China service as part of this deterioration in ties.
"It's been terminated within the context of difficult relations between these countries over several years – it's part of that so-called decoupling," said Suisheng Zhao, director of the Centre for China-US Cooperation at the University of Denver.
Neither the Peace Corps nor China's education ministry responded to requests for comment.
Several US lawmakers and China critics had previously called for the American agency to exit a country they said was now too developed to host the programme, which last year had a federal government budget of US$4.1 million.
"There is no reason we should prop up our adversaries with US tax dollars," Florida Senator Rick Scott said in a statement in January. Chinese social media picked up on that and some commentators welcomed the end of the programme, which they said was spreading American ideology in China.
Zhao, who has taught former Peace Corps China volunteers as graduate students, said having fewer people with an understanding of China would be a loss for the US.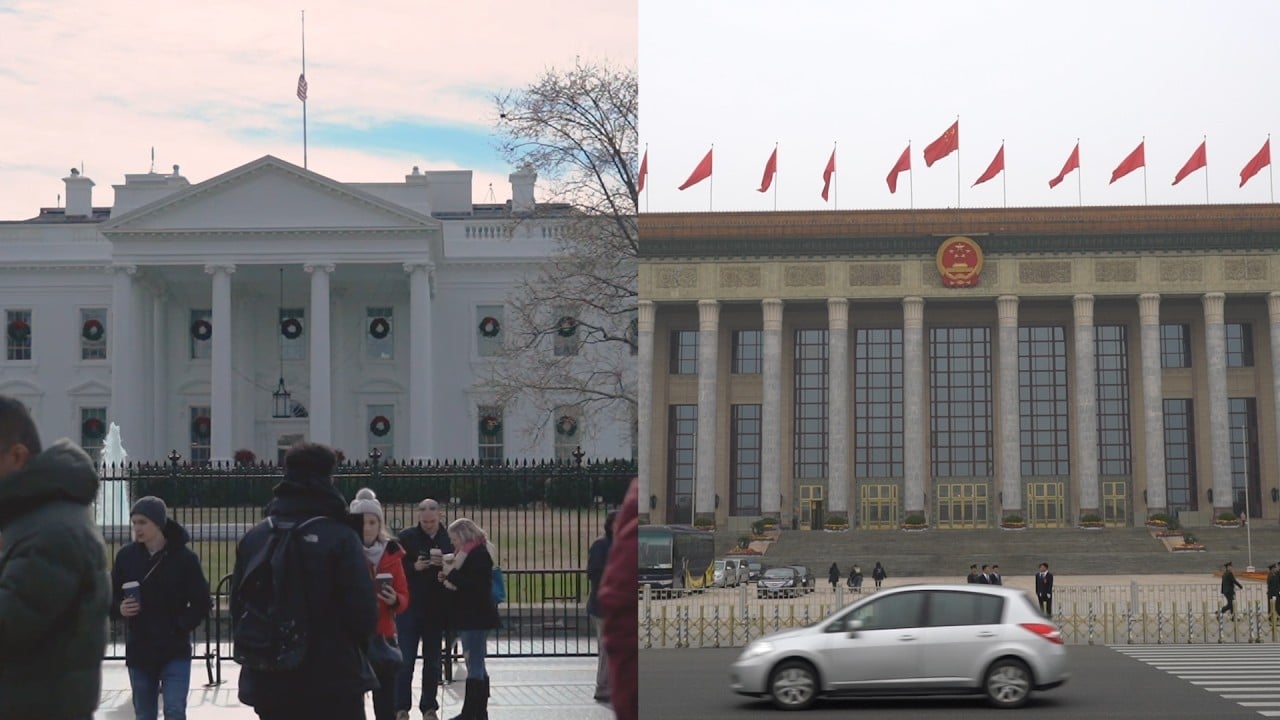 02:06
Coronavirus pandemic creates 'new Cold War' as US-China relations sink to lowest point in decades
Coronavirus pandemic creates 'new Cold War' as US-China relations sink to lowest point in decades
"We really need people to understand non-Western countries, societies and cultures," he said. "In America, this [gap] is a big problem now."
More than 1,300 volunteers had worked as educators in China since the programme began. Often recent college graduates, they were primed with boot-camp-style training in language, teaching and cultural adaptation, before being placed in dozens of Chinese universities, colleges and technical schools.
Volunteers said they were advised to avoid publicly discussing politically sensitive topics that one participant described as the four "Ts":
Taiwan
,
Tibet
, the trade war and
Tiananmen Square
. Peace Corps policy says the programme's credibility is "contingent on not becoming identified with controversial or political issues of local interest".
But volunteer teachers interviewed by the South China Morning Post said they had wide latitude to create lesson plans on subjects they chose.
Austin DiCola, a New Jersey native who completed Peace Corps service in 2019, said he would use memes his students were looking at on social media as jumping-off points in class conversations.
"[My jokes] flopped most of the time, but you get them laughing and then they are more willing to lower their boundaries," DiCola said.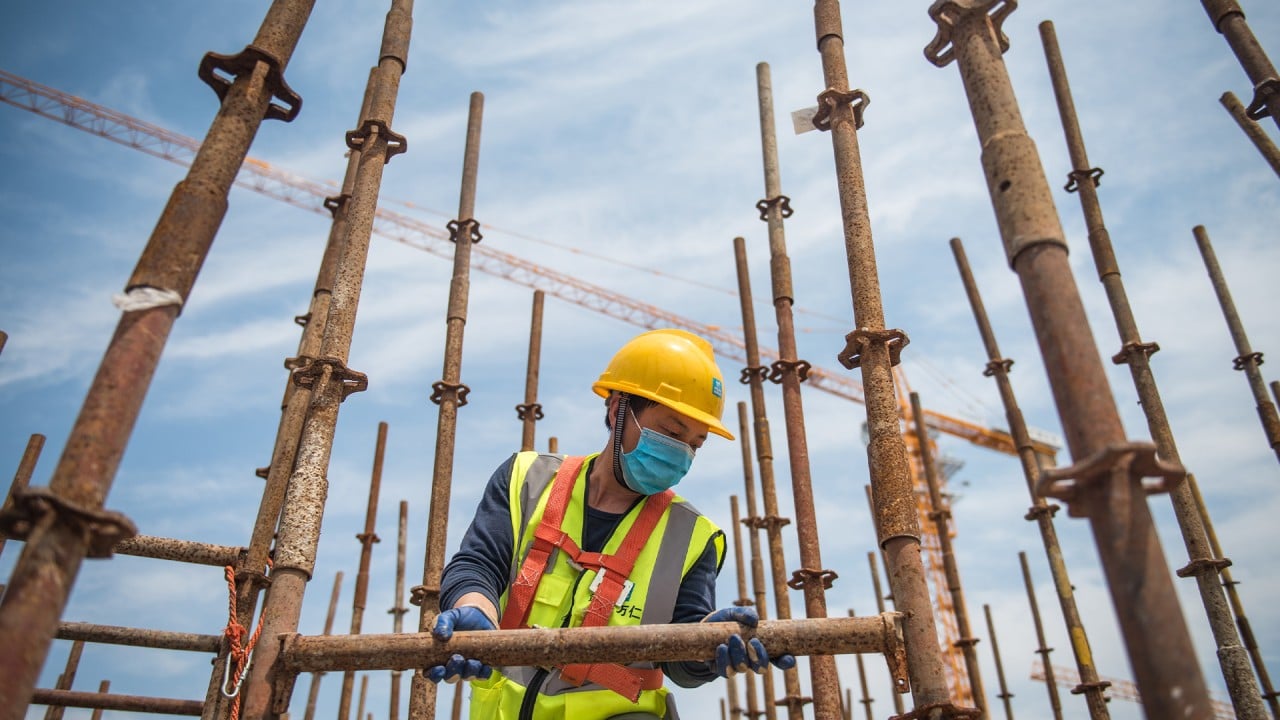 05:02
Coronavirus backlash further fraying China's ties to global economy
Coronavirus backlash further fraying China's ties to global economy
Dianjian Wang, the director of Lanzhou Jiaotong University's centre of faculty development, said it was not only the students who benefited.
"Most of the Chinese faculty teach English but seldom have a chance to study abroad, so by having them work together with foreigners, they also can improve their cross-cultural communication," he said.
American volunteers came to understand much more about "the real China", said Wang, who has worked with Peace Corps volunteers since the early 2000s at two universities.
Volunteer Jerome Siangco said gaining first-hand experience went both ways. He was the first American some of his students had met, and he did not fit their expectation of "Caucasian, blond hair, blue eyes".
"My background is Filipino-American, so it was always an interesting conversation to have, and one that I was grateful for," Siangco said. "It was great to be able to share sides of American culture that are away from what the media portrays and offer a different perspective on what an American is."
DiCola said he thought the teaching experience had "dismantled assumptions that we had about each other". But he wonders what will happen now.
"With volunteers leaving, it eliminates that doorstop that keeps the door open, and naturally those stereotypes will creep back in."
This article appeared in the South China Morning Post print edition as: Peace Corps withdraws