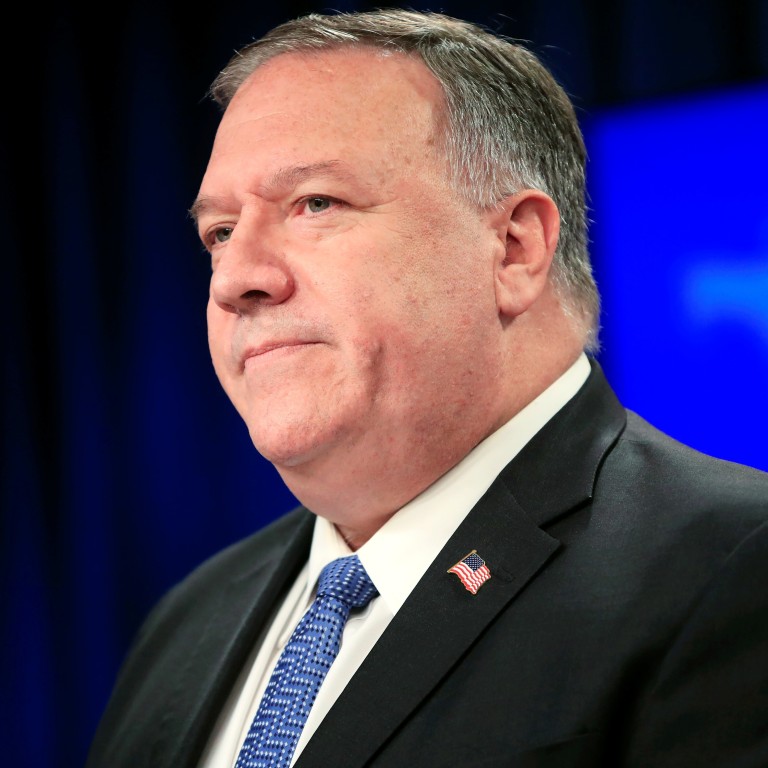 Secretary of State Mike Pompeo urges US app stores to remove 'untrusted' Chinese-owned apps
The call, aimed at Apple and Google, to remove the apps marks a new prong in the administration's expanded 'clean network' campaign
Pompeo offered few details on how such efforts will be carried out, and gave no indication that the guidance was in any way binding
Washington's top diplomat urged US app stores to remove "untrusted" Chinese-owned apps – including TikTok and messaging app WeChat – on Wednesday, amid escalating efforts by the Trump administration to counter the reach of Chinese-made technology in the United States.
US Secretary of State Mike Pompeo's call – aimed at
Apple
and
Google
– to remove the apps marks a new prong in the administration's expanded "clean network" campaign, which had initially focused on pushing countries to ban Chinese vendors from
5G
networks.
As part of the newly diversified effort, Pompeo said his department was also seeking to prevent US applications from being preinstalled or made available for download on mobile devices manufactured by Huawei and "other untrusted vendors".
"We don't want companies to be complicit in Huawei's human rights abuses, or the [Chinese Communist Party's] surveillance apparatus," Pompeo told reporters in Washington, three weeks after the Trump administration announced sanctions against employees of the telecommunications giant on similar grounds.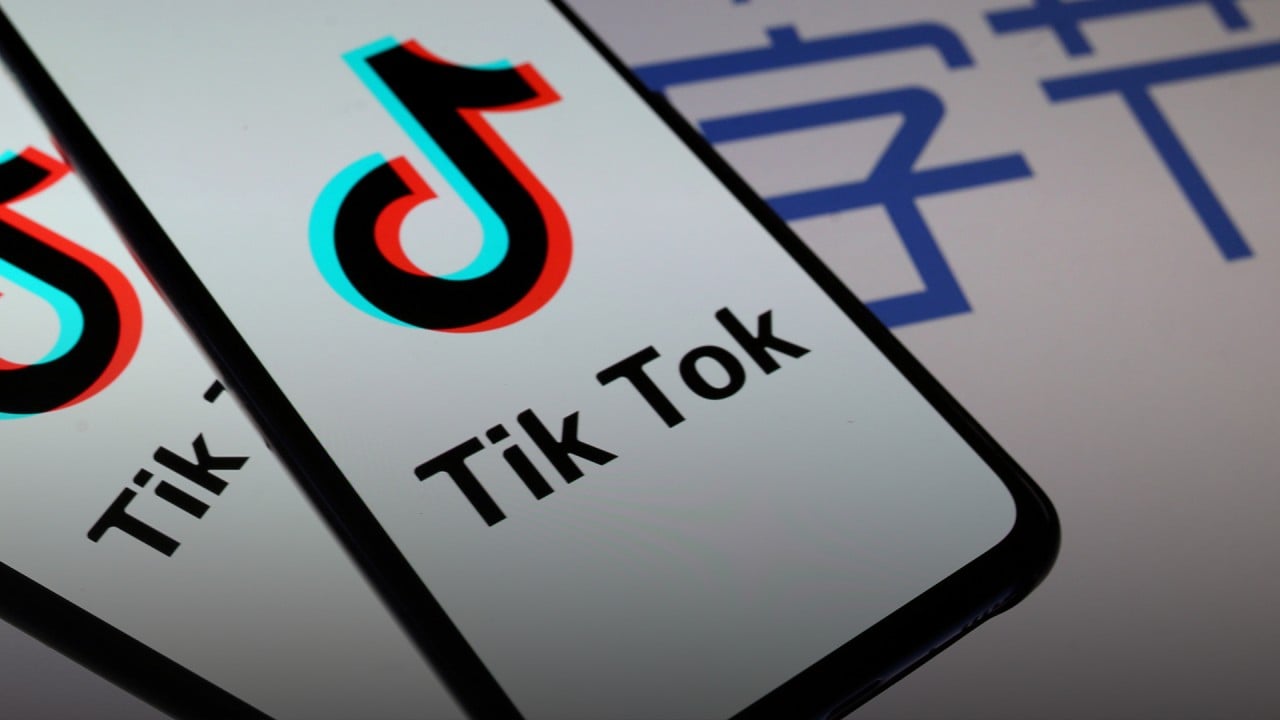 01:14
Trump gives Microsoft 45 days to buy TikTok from China's Bytedance
Trump gives Microsoft 45 days to buy TikTok from China's Bytedance
Pompeo offered few details on how such efforts will be carried out, and gave no indication that the guidance was in any way binding.
Besides the new focus on mobile applications, the "clean network" strategy, which has won the support of more than 30 countries and territories according to the State Department, will now also encompass issues around undersea data cables and cloud computing.
"We're protecting Americans' most sensitive personal information, and our businesses' most valuable intellectual property – including [Covid-19] vaccine research – from being accessed on cloud-based systems run by companies such as Alibaba, Baidu, China Mobile, China Telecom, and Tencent," Pompeo said. (Alibaba owns the South China Morning Post.)
Pompeo on Wednesday also called on the Federal Communications Commission (FCC) to revoke and terminate the authorisation of China Telecom and three other providers, which he did not identify, to provide international telecommunication services to and from the US.
Beijing has rejected the "clean network" campaign, and accused Washington itself of "playing dirty tricks".
The expansion of the effort comes amid intensifying scrutiny in Washington of TikTok, whose Chinese parent company ByteDance is in talks with Microsoft to buy the social media app as a way to assuage concerns around national security.
But the prospect of a buyout from a non-Chinese entity has not won over all of Washington's China hawks, with one lawmaker writing to Microsoft on Wednesday demanding assurances that any of the app's links to China would be entirely severed if it were acquired by the Redmond, Washington-headquartered company.
"It is not clear whether the new entity's operations will be run by former ByteDance engineers who answer to the Chinese government," wrote Missouri Republican Josh Hawley, an outspoken critic of the CCP, in a letter to Microsoft chief executive officer Satya Nadella.
"It is not even clear whether the Chinese Communist Party and proxies like ByteDance will be allowed to profit from the final settlement of this inquiry," he wrote.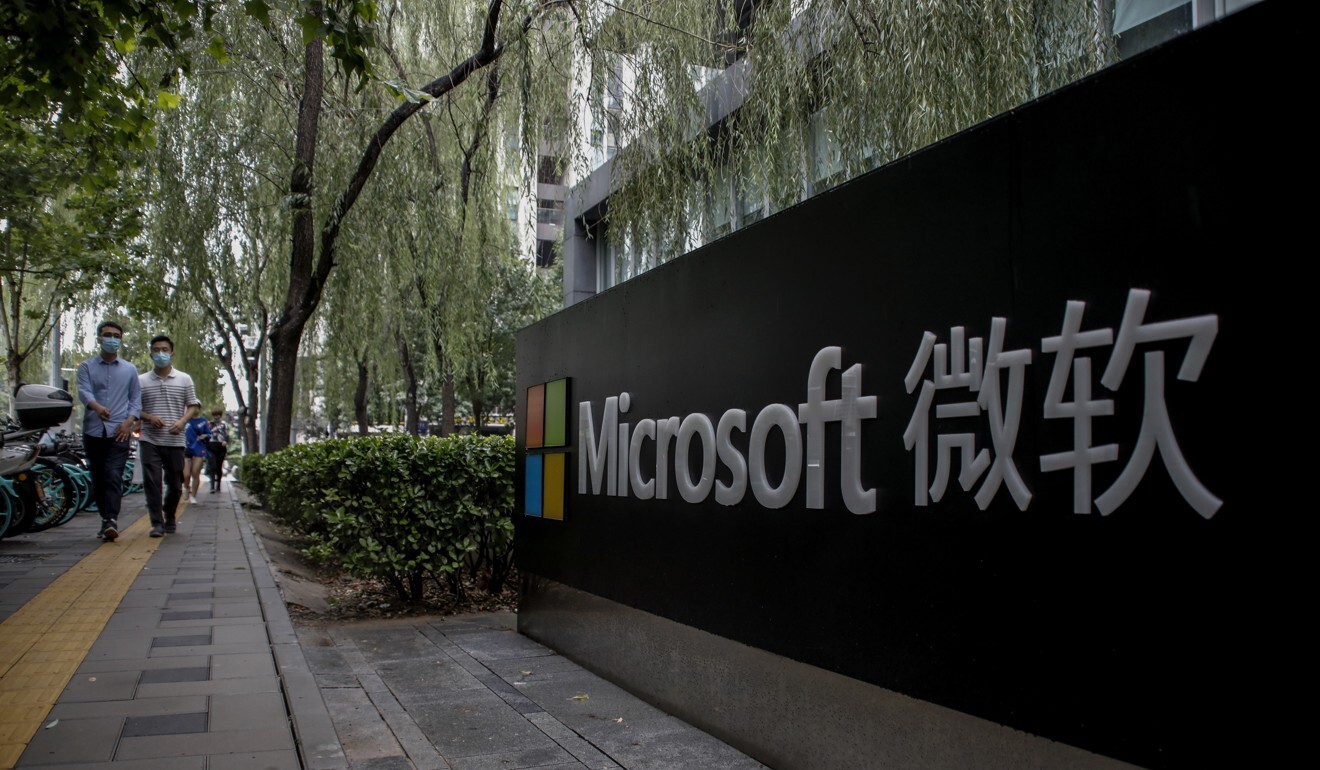 The battle over the app – the first Chinese social media to succeed in the American market – has become something of a proxy fight over Chinese government influence in America.
Pompeo said on Wednesday that, along with other Chinese-made software, the app constituted both a "significant" threat to the personal data security of Americans and a tool "for CCP content censorship".
Trump has said it should be
banned
from the US unless an American company like Microsoft buys it.
Last week, Hawley and Senator Richard Blumenthal, a Connecticut Democrat, wrote to the Justice Department demanding an investigation into TikTok and the videoconferencing app Zoom for "reported violations of Americans' civil liberties by Zoom and TikTok and the national security implications of both companies' relationships with the People's Republic of China".
Hawley's letter on Wednesday included a slew of questions for Nadella to answer, which he said would "inform my view as to whether any acceptable divestment of TikTok's assets to Microsoft is even possible".
The questions addressed control over user data, China's ability to use the app to send propaganda to young Americans, and censorship.
Hawley also asked if the US government would receive an "appropriate share of the acquisition cost" – and if ByteDance would be allowed to profit off of the deal too.
"Let me be clear", he wrote. "Any resolution of the TikTok investigation that fails to sever all links between TikTok and potential proxies for the Chinese Communist Party, including but not limited to ByteDance, is unacceptable."
This article appeared in the South China Morning Post print edition as: Pompeo urges app stores to drop TikTok, WeChat