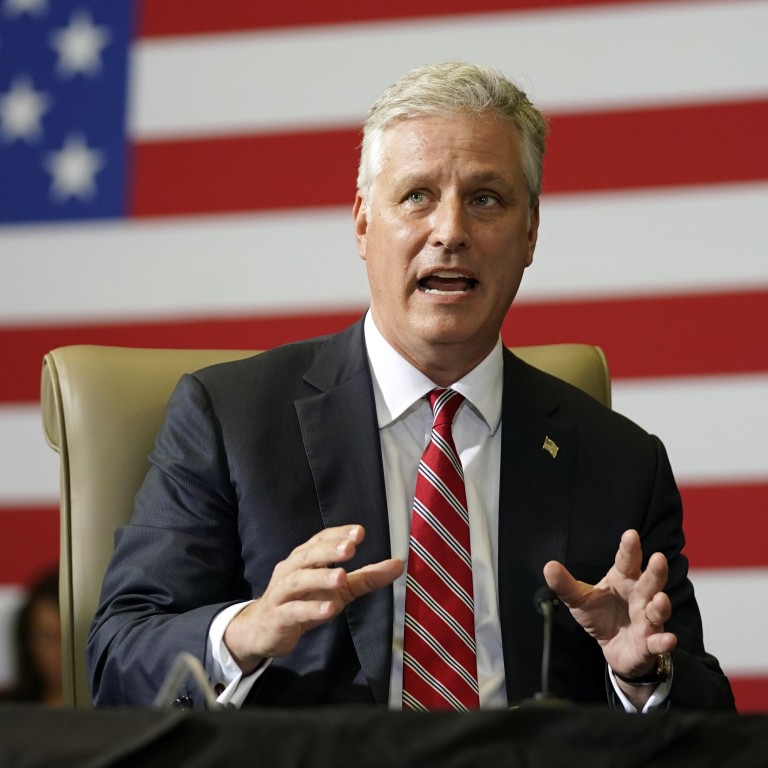 Donald Trump's national security adviser calls Beijing's South China Sea claims 'ridiculous'
Robert O'Brien says China's claim to nearly the entire ocean that Southeast Asian countries claim part of has been 'rejected by all major countries'
O'Brien says high-level meetings of 'the quad', comprising the US, Japan, Australia and India are being planned for September and October
US President Donald Trump's national security adviser called Beijing's claims in the
South China Sea
"ridiculous" and announced upcoming meetings with his counterparts in Japan, India and Australia to strengthen defence partnerships in the region.
Robert O'Brien said China's claim to nearly the entire ocean that Vietnam, Indonesia, the Philippines and other Southeast Asian countries claim part of has been "rejected by all major countries, all seafaring countries", in an online discussion with Paula Dobriansky, vice chair of the Atlantic Council's Scowcroft Centre for Strategy and Security.
"It's been rejected by [a tribunal for] the Law of the Sea, and now China's engaged in military exercises in these waters that are, that they consider domestic, and which are by no stretch of the imagination domestic," he said, referring to a
2016 ruling
by a tribunal at The Hague, which determined China had no "historic rights" over the sea.
"The United States is not going to back down from its long-held principles that the world's oceanways and international waters should be free for navigation, and the same with space and with air rights in international airspace."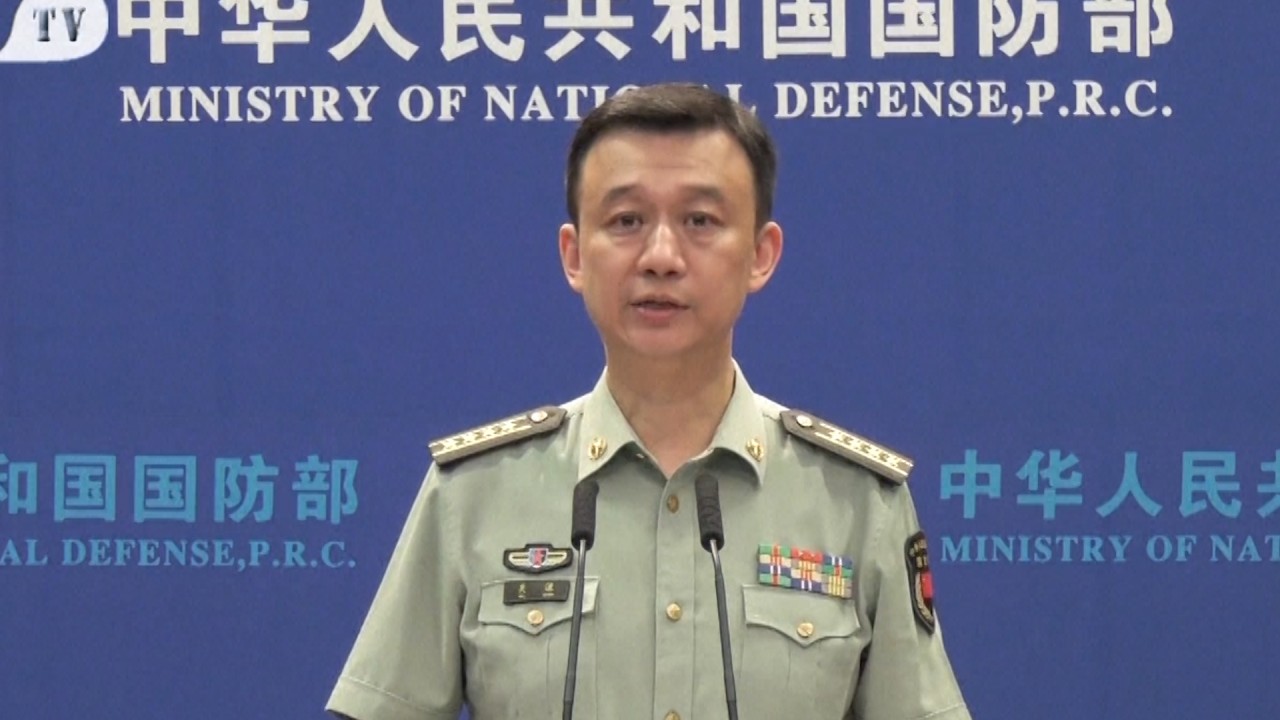 00:51
China says military drills in South China Sea target no particular country
China says military drills in South China Sea target no particular country
Beijing rejected the tribunal's ruling and has described it as having "no binding force".
O'Brien was responding to questions from Dobriansky, a former under secretary of state for global affairs, about China's accusation that a US U-2 spy plane entered a no-fly zone without permission during a Chinese live-fire naval drill off the country's northeast coast and news that China subsequently
launched two missiles
, including an "aircraft-carrier killer", into the area.
Disputes between Beijing and Washington over the South China Sea have been escalating since Beijing began land-reclamation operations in 2016 in some of the features it controls in the ocean's Spratly archipelago, and built a new city on one of the islands – Sansha on Woody Island – in turn leading to an increase in Chinese tourism.
The Trump administration added friction by issuing a direct challenge to China's claims by calling them
"completely unlawful"
.
O'Brien said high-level meetings of "the quad", comprising the US, Japan, Australia and India were being planned for September and October.
"The quad, which is really coming into its own … is one of the most exciting diplomatic initiatives and … one of the areas most likely to succeed and pay huge dividends in the future," he said. "So I'll be meeting with my quad partners, likely in Hawaii in October, with the [national security advisers] of those countries."
"I think [Secretary of State Mike Pompeo] will be meeting with the foreign ministers of those countries also in September and October," he added. "We're very committed to those alliances."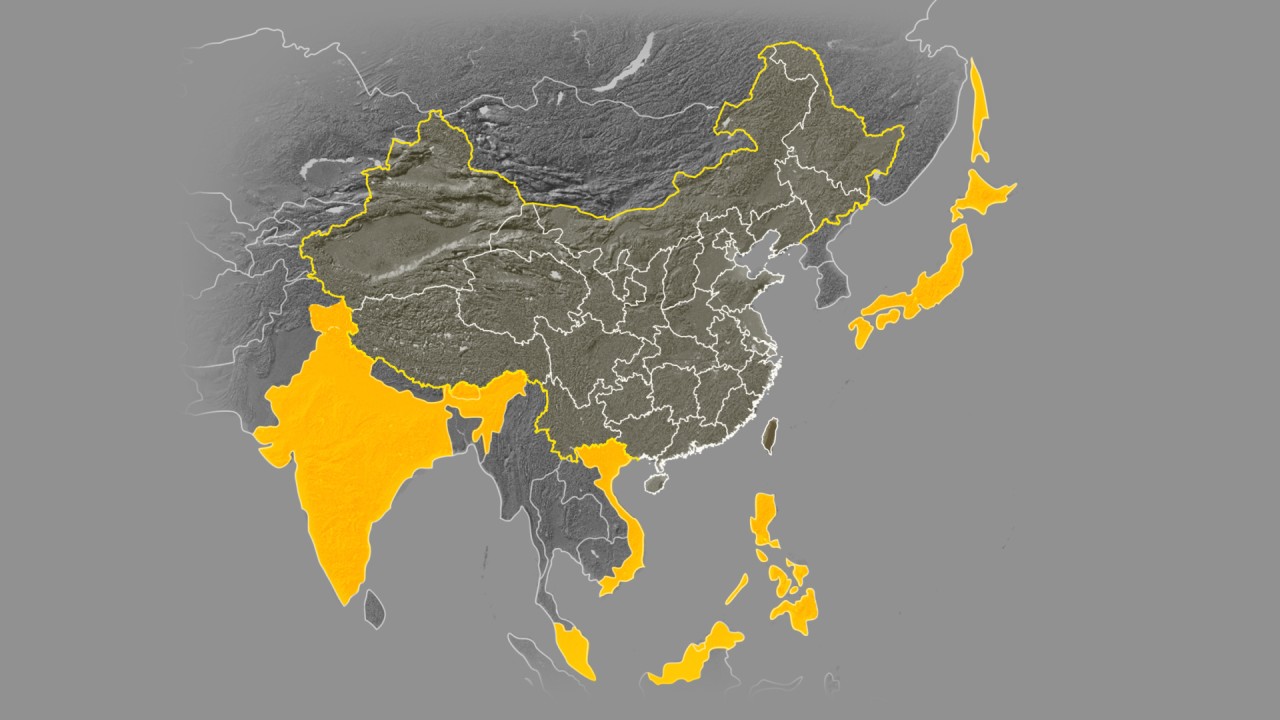 06:24
Explained: the history of China's territorial disputes
Explained: the history of China's territorial disputes
Pompeo has been working across departments in the Trump administration to counter China's claims in the South China Sea. On Wednesday, he announced
sanctions on Chinese entities
including the state-owned China Communications Construction Company (CCCC), calling the move a response to Beijing's "militarisation" of outposts in the South China Sea.
That announcement included news that the US Commerce Department added 24 Chinese state-owned firms identified as instrumental in building up outposts in the area to an "entity list" of companies that US firms are restricted from transacting with.
Citing social credit scores and surveillance that George Orwell "wouldn't even have imagined when he wrote 1984", O'Brien portrayed the US government's pushback against Beijing as part of the wider effort to challenge totalitarianism that Washington and its allies have been engaged in since the end of World War II.
"You have a Communist Party of China that is an heir to ... Stalin's Russian Communist Party," he said. "They have total control over their people and ... [and are] now exploiting that control onto places like Hong Kong, where they tore up the
Sino-British declaration
and imposed a
national security law
on Hong Kong.
"They're bullying, the Republic of China, Taiwan, they're fully attempting to bully India," O'Brien added. "That's gonna be tougher for them because the Indians are gonna aren't going to take it. They're going to stand up for their their own sovereign rights."