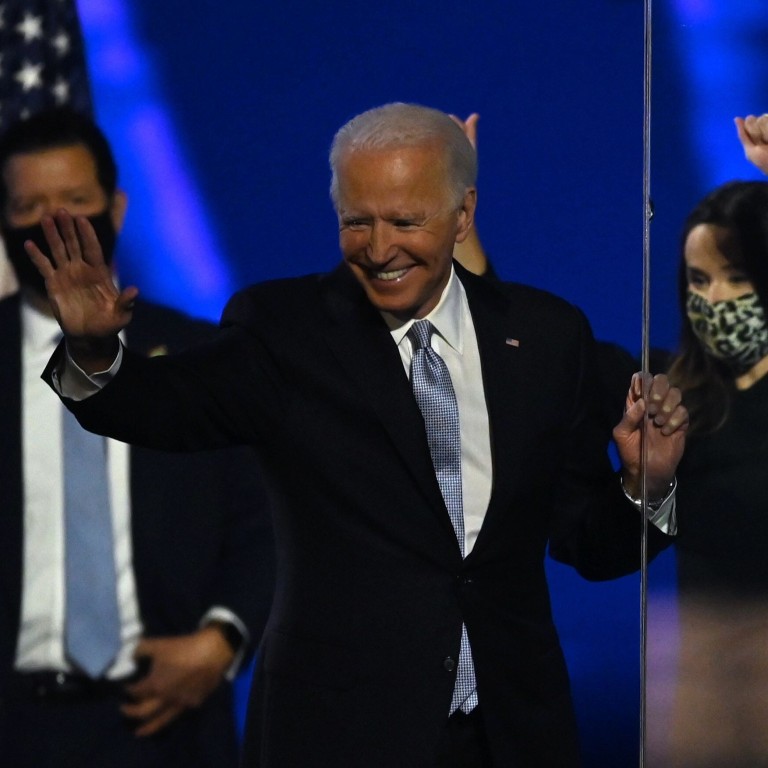 US election 2020: President-elect Joe Biden turns to Bruce Springsteen, Mary J. Blige to send a message with win
Biden walks out to Springsteen's We Take Care of Our Own as he callx for end of 'demonisation' in American politics
American presidents have sparred before with Springsteen over music; Springsteen campaigned for Biden
Joe Biden looked to send a message, mirroring the themes of his campaign, with his choice of music at a rally late on Saturday EST where he made his first address to the nation as United States president-elect.
The former US vice-president came out to Bruce Springsteen's We Take Care of Our Own, from 2012's "Wrecking Ball", an album that reflected much of the frustration and anger felt by working Americans in the years following the global financial crisis.
"Let this grim era of demonisation in American begin to end here and now,"
Biden
said as he tried to
set a new tone
in American politics after the often coarse and divisive language employed by his predecessor,
Donald Trump
.
On Saturday, Biden
secured 290 electoral votes
, surpassing the 270 needed for the presidency, after Pennsylvania was declared in his favour by Associated Press.
Biden made the Trump administration's handling of the
coronavirus pandemic
a major issue of the
US presidential election
campaign. The US reported more than 126,000 new infections of Covid-19, the disease caused by the coronavirus, on Friday, the highest one-day total since the pandemic began and the latest daily record for infections, according to data from Johns Hopkins University.
His running mate,
Kamala Harris
, came out to Mary J. Blige's
Work That
, a nod to Harris's acceptance speech as the Democratic vice-presidential nominee where she said: "We've got to do the work."
Both Springsteen and Blige have campaigned for the Biden-Harris ticket, with Springsteen narrating a campaign ad about Biden's hometown of Scranton, Pennsylvania.
American presidents have used music at campaign rallies for decades to communicate messages and energise crowds, but not without peril if the musicians did not agree with their political stance.
Ronald Reagan famously ran into trouble in 1984 with his plans to use Springsteen's Born in the USA as part of his re-election run. The song is a stark repudiation of how Vietnam veterans were treated after the Vietnam war, but politicians have continued to try to deploy it as a rousing American anthem.
Springsteen, an advocate for liberal causes, objected at the time and has repeatedly challenged its usage by politicians, including by the Trump campaign.
On his SiriusXM radio show
From My Home to Yours
on October 28, Springsteen read a
poem
by Elayne Griffin Baker.
"We used to have a president who calmed and soothed the nation, instead of dividing it," he said, quoting the poem.
"We are rudderless and joyless."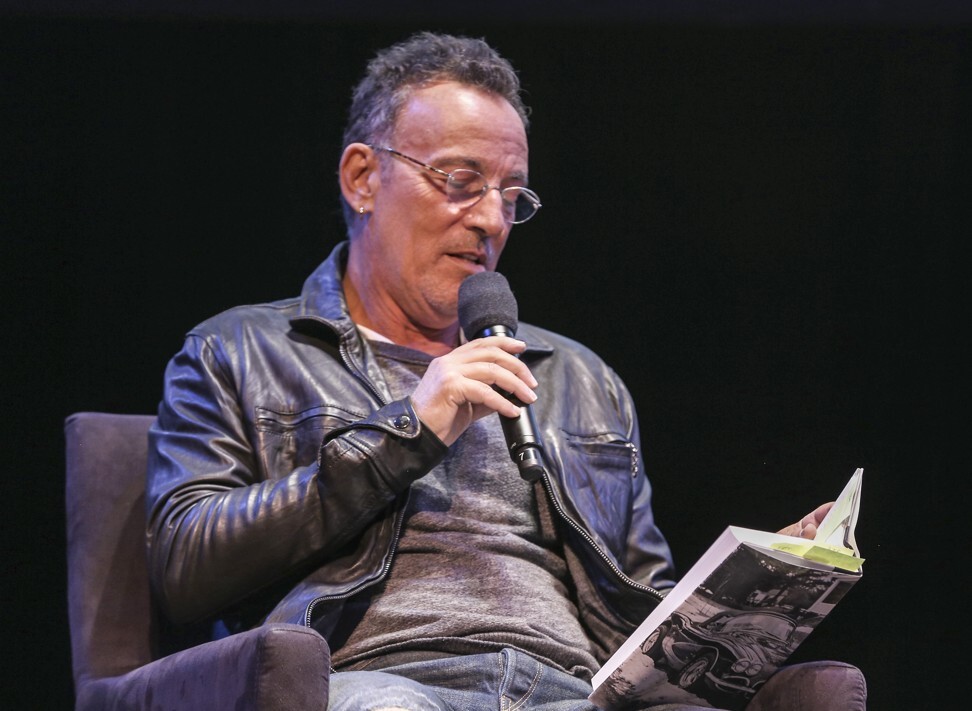 In addition to Springsteen, a litany of artists objected to the Trump campaign's use of their music, including Neil Young, Queen's Brian May and the estate of the late Tom Petty.
But, the Trump campaign is not alone. Presidents George H.W. Bush, George W. Bush and Barack Obama have all had artists request their campaigns no longer use their music at rallies.
As fireworks lit the night sky and supporters beeped the horns of their cars at the socially distanced gathering, Biden's victory rally also played Petty's I Won't Back Down, Coldplay's A Sky Full of Stars and Hall and Oates' You Make My Dreams.
It ended with Tina Turner's The Best.
This article appeared in the South China Morning Post print edition as: How the Democratic playlist hit all the right notes