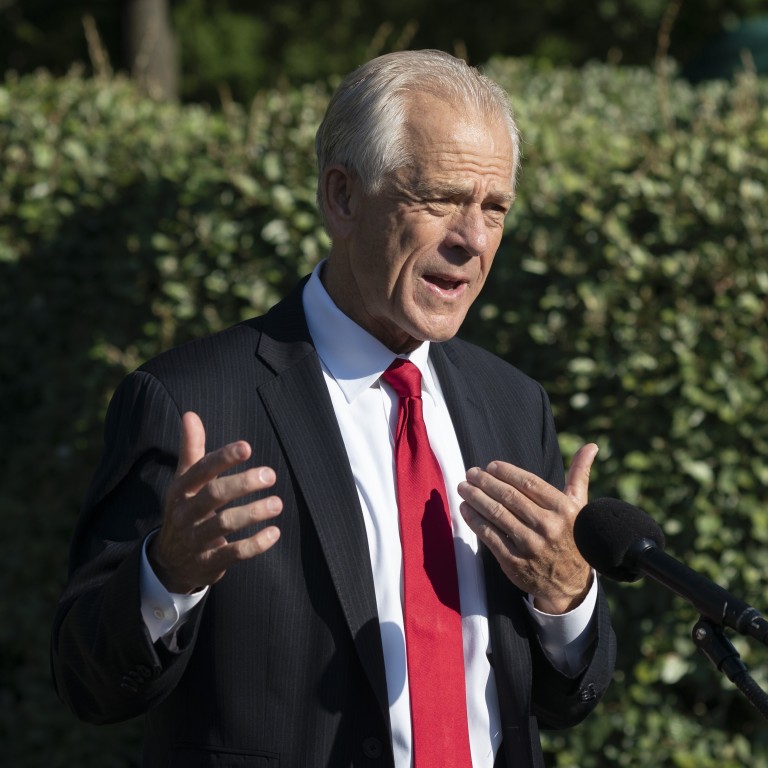 White House under assumption of 'second Trump term', says top trade adviser Peter Navarro
The comments marked the second time this week that a senior administration official has falsely projected four more years for Trump
Denial of loss comes as some media outlets call Georgia for Joe Biden, pushing him ahead in electoral votes, 306 to 232
The Trump administration on Friday doubled down on its refusal to acknowledge the results of the presidential election, with top trade adviser Peter Navarro asserting falsely that US President Donald Trump "won the election" and claiming that he was on track for another four years in office.
"We are moving forward here at the White House under the assumption that there will be a second Trump term," Navarro said in an interview with Fox Business.
The comments marked the second time this week that a senior administration official has falsely projected a second Trump term. Secretary of State Mike Pompeo on Tuesday vowed a "smooth transition to a second Trump administration".
Pressed later on Friday about whether Trump would attend President-elect Joe Biden's inauguration on January 20, White House press secretary Kayleigh McEnany said on Fox Business: "The president will attend his own inauguration. He would have to be there, in fact."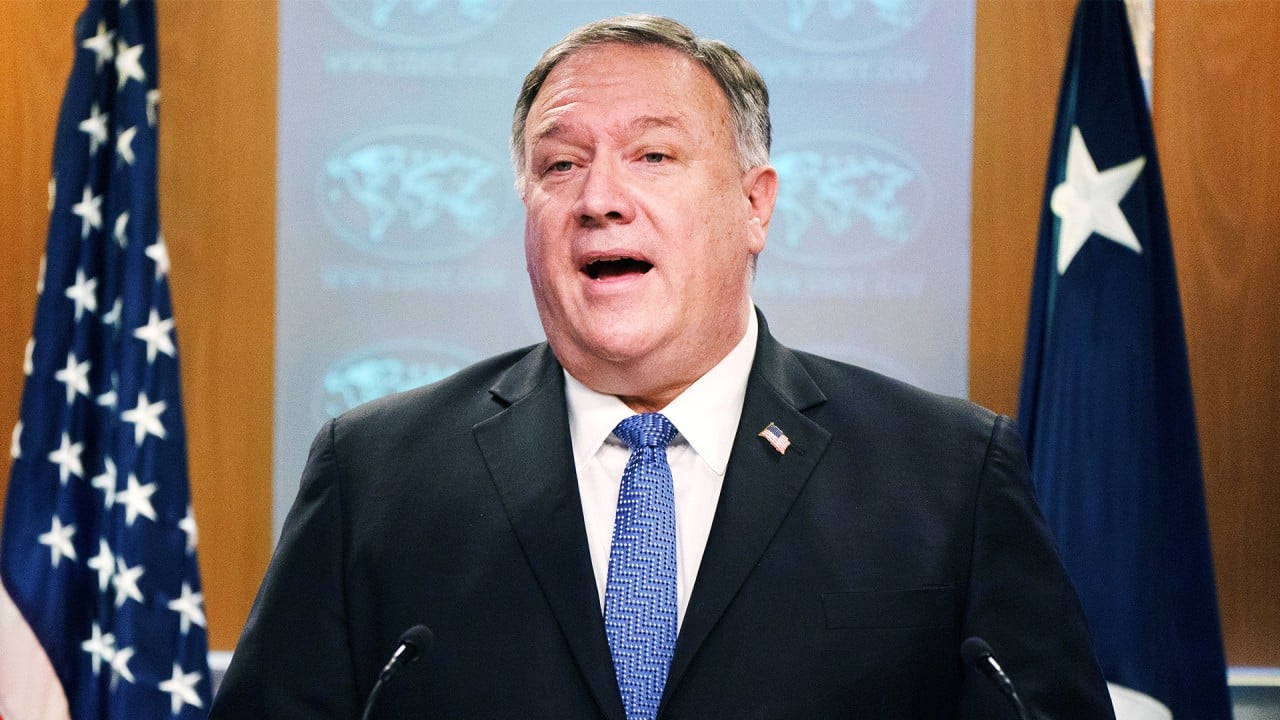 02:21
Pompeo says there will be 'a smooth transition to a second Trump administration'
Pompeo says there will be 'a smooth transition to a second Trump administration'
The statements run counter to the reality of Biden's increasingly resilient victory in both the critical Electoral College and the popular vote. On Friday afternoon, US media outlets including CNN, The New York Times and NBC determined that Biden had won Georgia, taking his final electoral vote tally to 306 versus Trump's 232.
Trump won by the same Electoral College margin in 2016 – which at the time he called a "massive landslide victory".
In contrast with his top aides' public expressions of confidence in a second Trump term, the president, who has largely withdrawn himself from the public eye since Biden was declared the winner last Saturday, appeared somewhat less convinced of his team's chances of overturning the outcome on Friday.
Speaking during a press briefing on coronavirus vaccine development, he said of next January: "Who knows which administration it will be. I guess time will tell."
But Trump ignored questions from the press about when he planned to acknowledge he had been defeated, and for much of Friday continued to use his Twitter account to cast doubt on what he called a "rigged election".
Trump's refusal to concede the race comes amid unsubstantiated claims by the president and his allies that his loss was the result of widespread voter fraud committed by Democrats, allegations that have been dismissed by state election officials and thrown out by judges. Top national security officials recently called the November 3 election the "most secure" in American history.
"If you look statistically at what happened, clearly the president won this election, was leading on election day," Navarro said on Friday. "And then, after election day, somehow in these key battleground states, they got just enough votes to catch up to the president."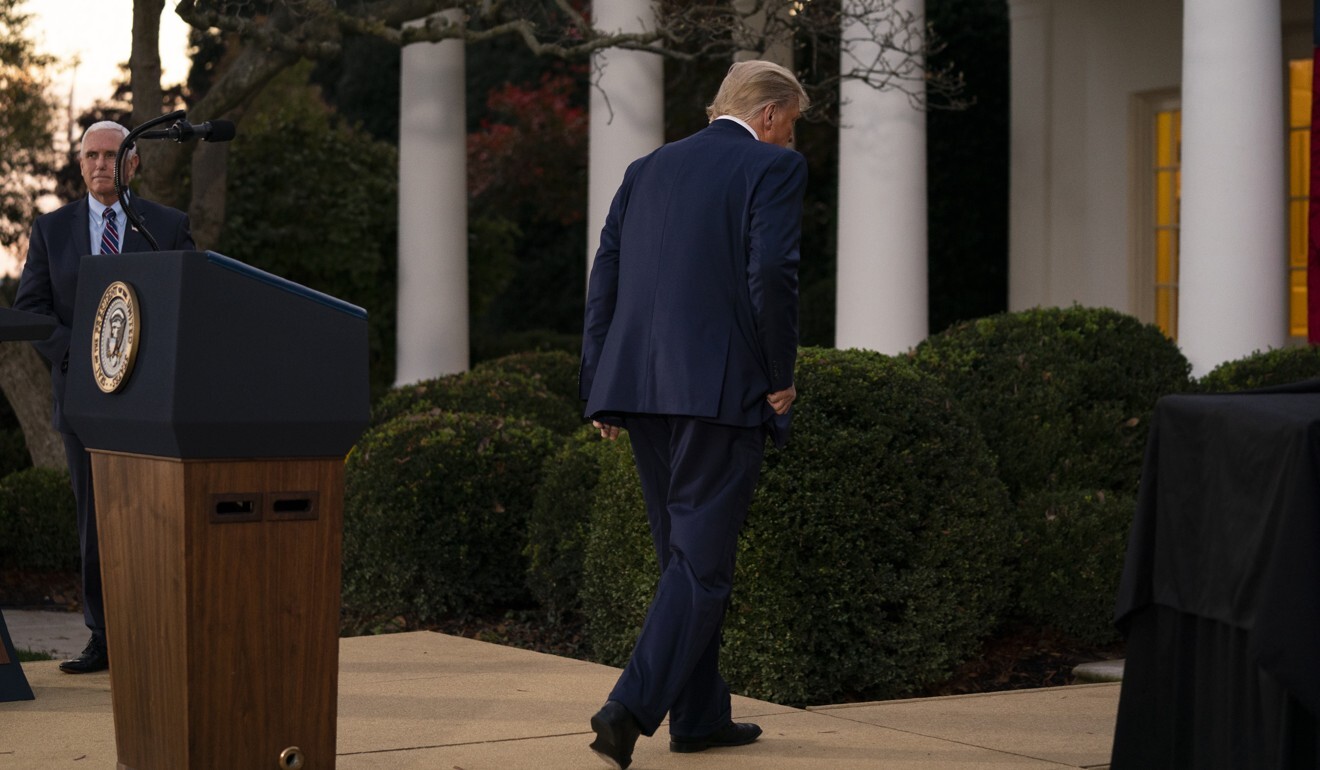 The vote count had narrowed in a number of key states largely because absentee ballots, which tend to favour Democrats, were processed after in-person ballots cast on election day itself.
Lawsuits launched by the Trump campaign and the Republican Party alleging improper handling of votes have largely failed to stand up in court. Many of the claims centre around anecdotal, isolated incidents that, even if proven true, would be nowhere near significant enough to alter the result of the race.
"The cases that have been filed thus far provide no evidence to support their claims," Michigan attorney general Dana Nessel said on Friday.
Michigan, one of the battleground states in which Biden erased Trump's early lead, has seen a number of lawsuits filed by the Trump campaign, including a dismissed claim that Republican observers were denied access to vote counting locations.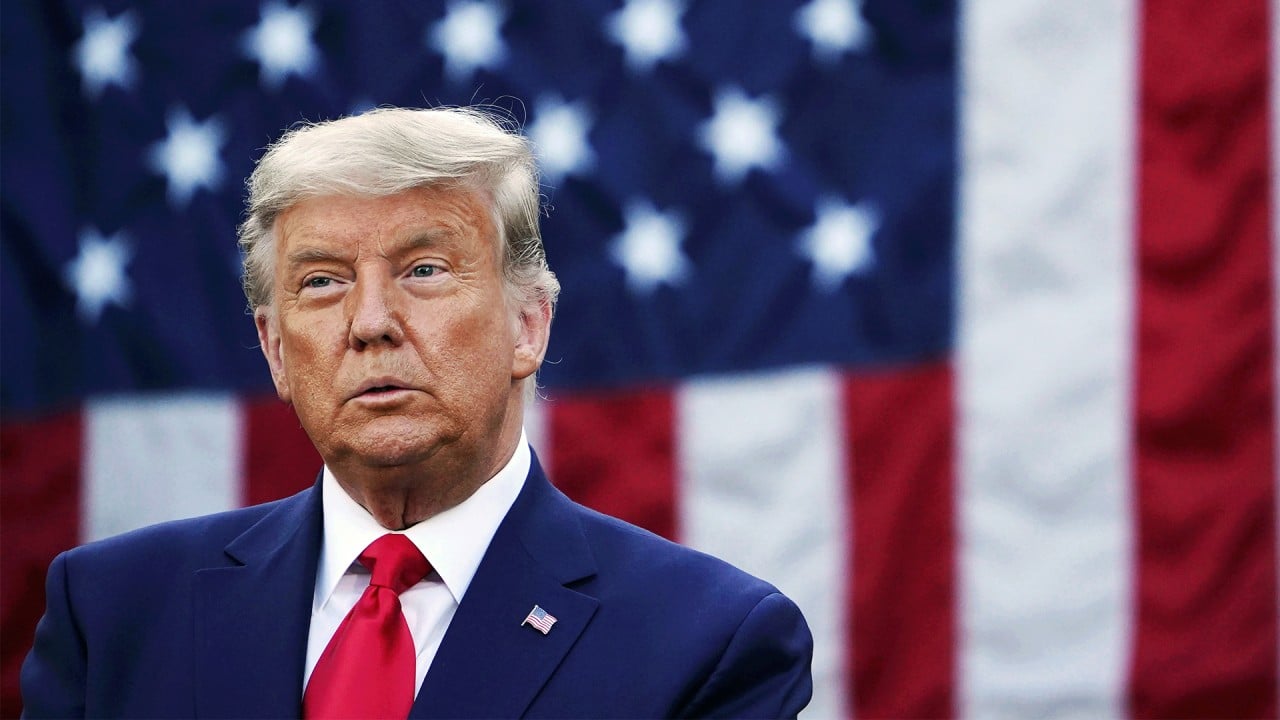 01:38
Trump says coronavirus vaccine will be available as soon as April
Trump says coronavirus vaccine will be available as soon as April
"Those who continue to push a false narrative claiming our elections were not conducted in a fair, free and transparent manner, or that there is widespread voter fraud, are only trying to erode public confidence in our election system, undermine our democracy and steal the election away from the people of Michigan," said Nessel.
The campaign's efforts to thwart Biden's triumph in other critical states suffered further setbacks on Friday. In Arizona, the Trump team dropped a legal challenge regarding the handling of ballots in vote-rich Maricopa County, acknowledging in a court filing that Biden's statewide lead effectively rendered the case moot.
In another blow to the Trump campaign, Pennsylvania secretary of state Kathy Boockvar said on Friday that she would not authorise a statewide recount of the vote, given that the margin separating the two candidates did not fall within the 0.5 per cent threshold.