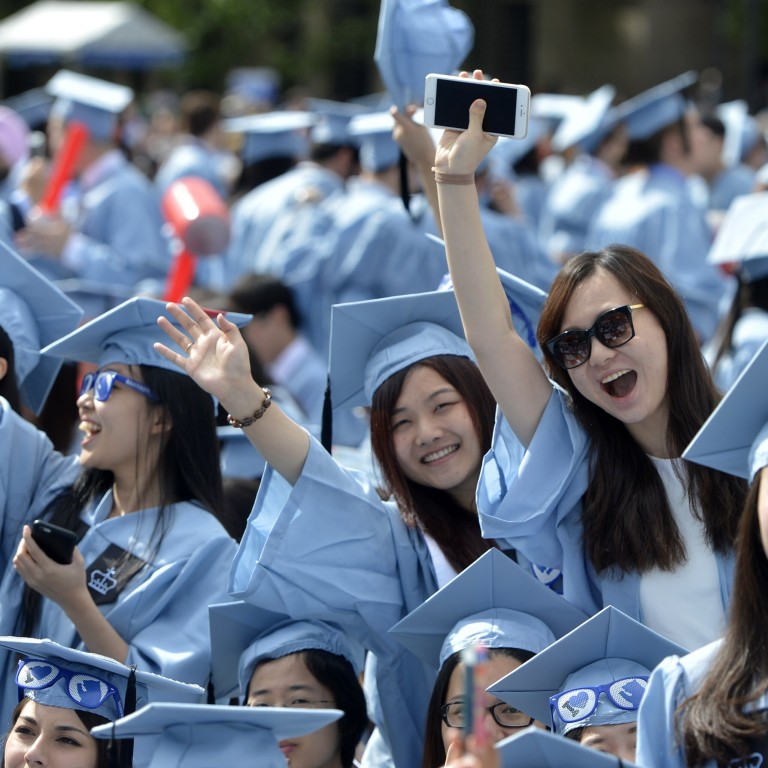 Chinese student growth in US slows amid political tension
Chinese student growth was up 0.8 per cent for 2019-2020, half the prior year's rate and a sharp slowdown from the 23.5 per cent rise seen a decade ago
Tensions between the two nations has intensified, visa rules have tightened and more mainland students have become targets of FBI investigations
The number of Chinese students studying in the US grew at its slowest pace in more than a decade during the 2019-2020 academic year as tensions between the two nations intensified, visa rules tightened and more mainland students became targets of FBI investigations.
According to an annual snapshot by the US State Department and the Institute of International Education (IIE), based on data before the pandemic hit, China remained the largest source of foreign students in the US with 372,532 or 35 per cent of the total, far outpacing India and South Korea.
Chinese student growth was up 0.8 per cent for 2019-2020, half the prior year's rate and a sharp slowdown from the 23.5 per cent rise seen a decade ago.
"America's not the utopia that it once was for Chinese students," said Lenora Chu, author of Little Soldiers: An American Boy, a Chinese School and the Global Race to Achieve. "The most visceral for a Chinese student deciding where to go abroad over the last few years is the Trump administration's anti-China rhetoric and the growing difficulty in securing visas and staying after graduation as well as the perception that one could get shot walking down an American street."
A separate "flash" survey of the fall 2020 enrolment – which did not break out China separately but does reflect Covid-19's impact – found high deferral rates, a 43 per cent drop in foreign student enrolment and redoubled efforts by universities to attract overseas candidates, particularly from Asia.
"We've never had a decrease like that," said Allan Goodman, IIE's president, formerly with the State Department and Central Intelligence Agency. "What we do know is, when pandemics end there's tremendous pent-up demand."
While President
Donald Trump
's anti-China, anti-immigrant rhetoric and repeated references to a "China virus" and "kung flu" have made many Chinese students think twice about American higher education, other factors are also at play, experts said.
Rates of growth for Chinese student enrolment were on the decline even before Trump was elected in 2016 – fuelled by rising tuition rates; more international options in Australia, New Zealand and elsewhere; and growing opportunities in China.
"It's a global competition for students, and we have to recognise that or we will be harming our ability to compete internationally," said Tobin Smith, vice-president for policy with the Association of American Universities. "Let's not screw it up with policies that discourage that. It's been our strong suit. Yea, we can worry about what China's doing, but let's not overdo it."
The most popular US universities for all foreign students in order of preference, according to the IIE's Open Doors 2020 report, were New York University, Northeastern University, the University of Southern California and Columbia University, while the top US states were California, New York and Texas.
While some of the factors discouraging Chinese students from coming to the US are difficult to reverse, an incoming Biden administration has an opportunity to hit reset, education experts say.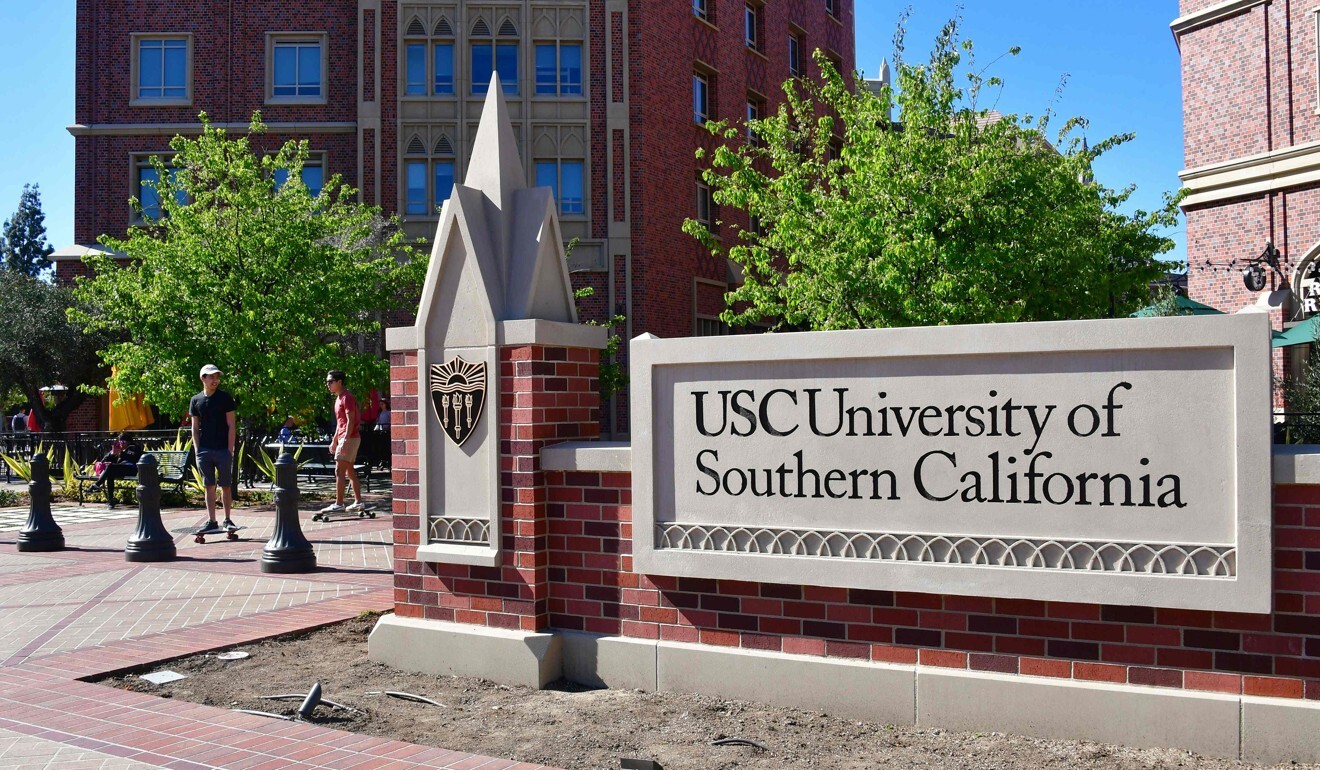 Among their recommendations: an easier path to permanent residency for foreign PhD graduates in science, technology, engineering and mathematics; medical doctors and students of other national priority subjects.
Also on the list: a renewed commitment to open and collaborative scientific research. This comes as some criticise the Trump administration for focusing too much on secrets stolen by a relatively small number of Chinese students and scientists and not enough on the US economic and technological gains from contributions by tens of thousands of Chinese and Indians.
According to FBI Director Christopher Wray, the agency initiates a new China-related counter-intelligence case about every 10 hours.
While the US hunt for "moles" and clandestine members of Beijing's Thousand Talents recruitment programme has intensified, it is hardly new.
Since Chinese paramount leader Deng Xiaoping and then-US president Jimmy Carter agreed to educational exchanges in the 1970s, Washington has welcomed Chinese brainpower but fretted over lost secrets, while Beijing has welcomed modernisation fuelled by foreign-trained Chinese but worried about their absorbing democracy and liberal Western values, said Stanford University assistant professor Jennifer Pan.
"The concern has always been there," she added.
A study by Pan and co-author Yiqing Xu released in July found that increased anti-China rhetoric tended to increase the support among Chinese students in the US for Beijing's authoritarian model. "Regardless of what policies the US takes toward the Chinese government, there's no reason to overlay it with Chinese racism," Pan added.
Monday's survey for the 2019-2020 academic year found that Chinese undergraduates in the US declined by 0.5 per cent and non-degree students by 7.8 per cent while Chinese graduate students rose 2.8 per cent and those allowed to work temporarily after graduation rose 1.9 per cent. Some 21 per cent were studying maths and computer science, 18 per cent engineering and 17 per cent management.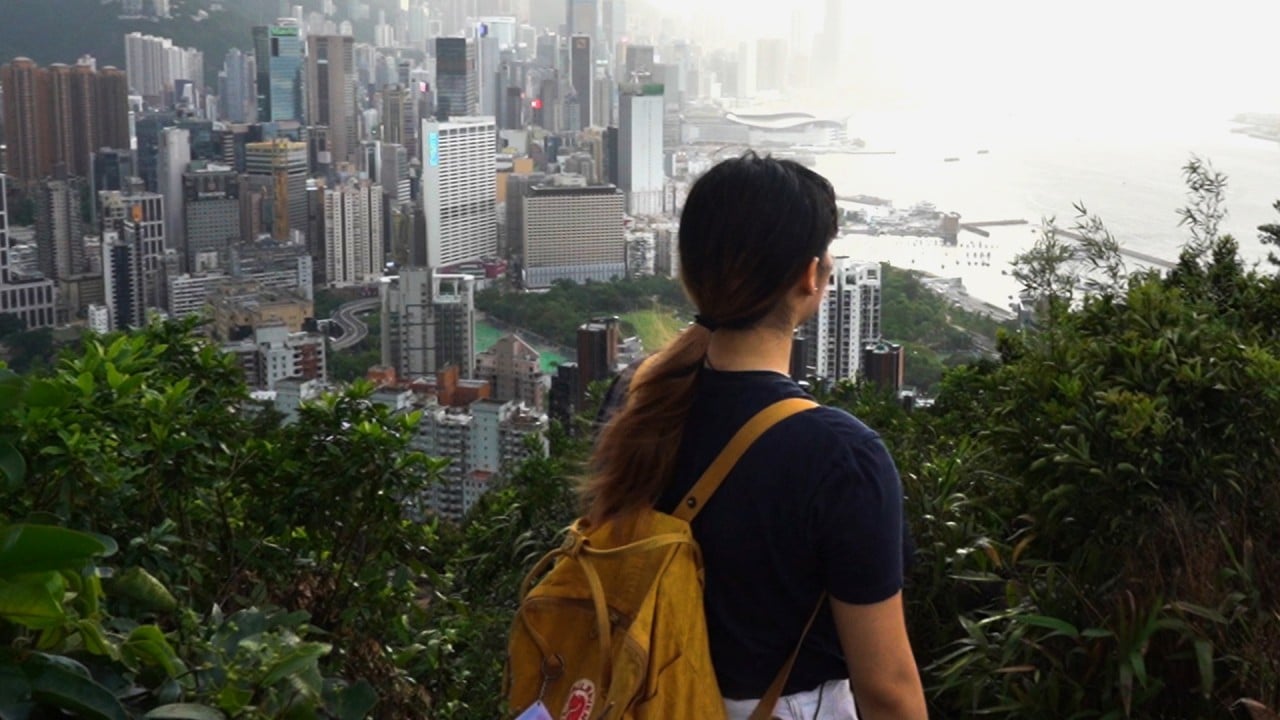 07:46
Covid-19 pandemic clouds future for Hong Kong's university Class of 2020
Covid-19 pandemic clouds future for Hong Kong's university Class of 2020
Americans studying in China, meanwhile, remained low at only 11,639 in the 2018-2019 academic year, the most recent available, up slightly from the prior year but a sharp drop from 13,910 a decade ago.
Chinese students fuel US$15.9 billion in economic benefits annually, according to Commerce Department data. Foreign students have become increasingly important for universities given their tendency to pay full tuition.
While nationalist groups argue that immigrants drain US coffers, some suggest otherwise. Georgetown University's Center for Security and Emerging Technology argued in a letter to the Homeland Security Department last month that restrictive student visa rules hurt more than help national security.
The National Science Board found that PhD graduates in science and maths fields would choose overwhelmingly to stay in the US if allowed to. And a study released last month by Georgetown University found that half of Silicon Valley start-ups had at least one foreign-born founder, with three quarters coming to the US on student visas and the rest on H-1B work visas.
"This thinning pipeline is an incalculable loss," Chu said. "The US simply isn't producing enough of [this talent]."