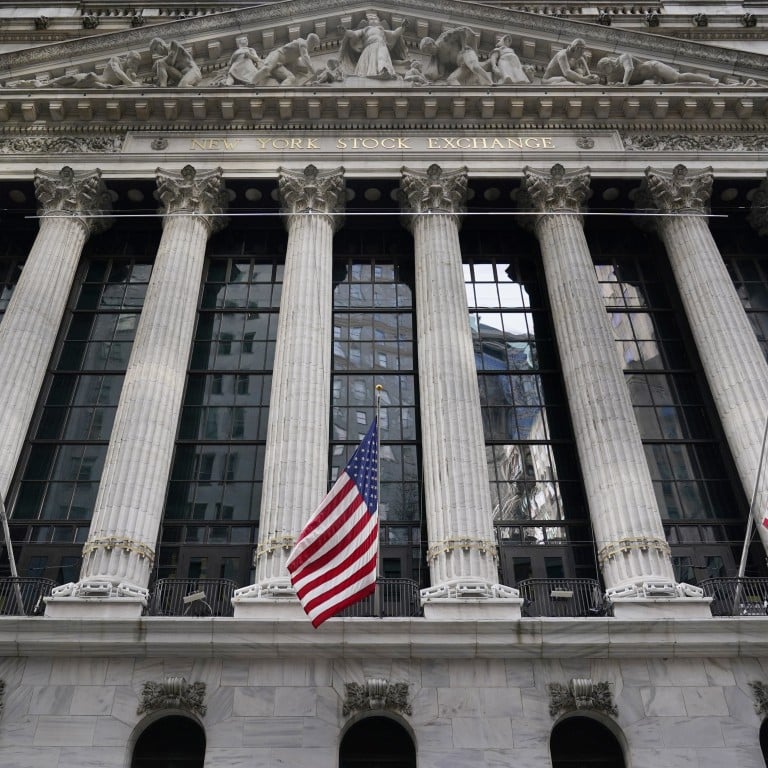 Donald Trump signs law that could delist Chinese companies from US stock exchanges
The Holding Foreign Companies Accountable Act requires publicly traded foreign firms to comply with US auditing rules within three years
217 Chinese firms with a combined market capitalisation of US$2.2 trillion are listed on major US stock exchanges
US President Donald Trump signed into law on Friday the Holding Foreign Companies Accountable Act, which will remove Chinese companies from American stock exchanges if they fail to comply with US auditing oversight rules within three years.
The law, which applies to all foreign companies listed on US exchanges but is widely regarded as being directed at Chinese firms, is the latest move from Washington targeting some of the biggest players in China's economy.
China's Ministry of Commerce said it opposed the move and will take necessary measures to protect the interest of Chinese companies.
"The United States has continuously abused export control measures to suppress other countries' enterprises, institutions and individuals, causing serious damage to the international economic and trade order and free trade rules, and posing a serious threat to the security of the global industrial chain supply chain," a spokesman for the ministry said.
"We once again urge the US to stop unilateralism and bullying, give fair treatment to companies from all countries, including Chinese companies".
Some analysts said the move was the latest indication that Trump was hardening his stance on China in his final month in office, and that the companies affected might consider listing elsewhere.
As relations between the two countries have worsened, the Trump administration has used a range of tools – including sanctions, trade blacklists and import bans – to pressure Beijing and many of its flagship companies.
These include attempted bans of TikTok and WeChat, China's most successful social media apps, with Washington citing national security concerns over data collection; and a prohibition on American technology suppliers from selling equipment to Huawei Technologies, China's flagship telecommunications company, also because of security concerns.
Earlier this month, the administration issued an order targeting China's immense textile industry. A new customs rule will block imports of cotton textiles tied to the Xinjiang Production and Construction Corps, a quasi-governmental entity that controls about a third of China's cotton production and has been accused of rampant human rights abuses.
The new trading law will affect nearly all Chinese companies listed on US exchanges, none of which now comply with the US auditing rules. Most other foreign companies on US exchanges are already in compliance, but Chinese law prohibits Chinese-based companies from doing so.
"This is the continuation of a trend that has been in play for several years now, but with new strength and urgency as Trump goes out," said Yun Sun, director of the China Programme at the Stimson Centre, a think tank in Washington.
"Although the damage will be significant, I don't think the Chinese will see it as irreversible," she added. "The future lies with [Joe] Biden," who will become president on January 20.
Liao Qun, chief economist at China Citic Bank International, said that although the law applied to all foreign companies, it was directed at Chinese ones.
"While the aim of the act appears on the surface to be designed to improve the standards of all listed foreign companies, the real intention is to drive away Chinese firms," he said.
"But it is very hard for Trump to achieve this with just a month left in office. [He] is making the most of the final days of his administration to take extreme action against China."
If companies did delist from American exchanges they might consider listing elsewhere, like in mainland China, Hong Kong, Japan or Singapore, he said.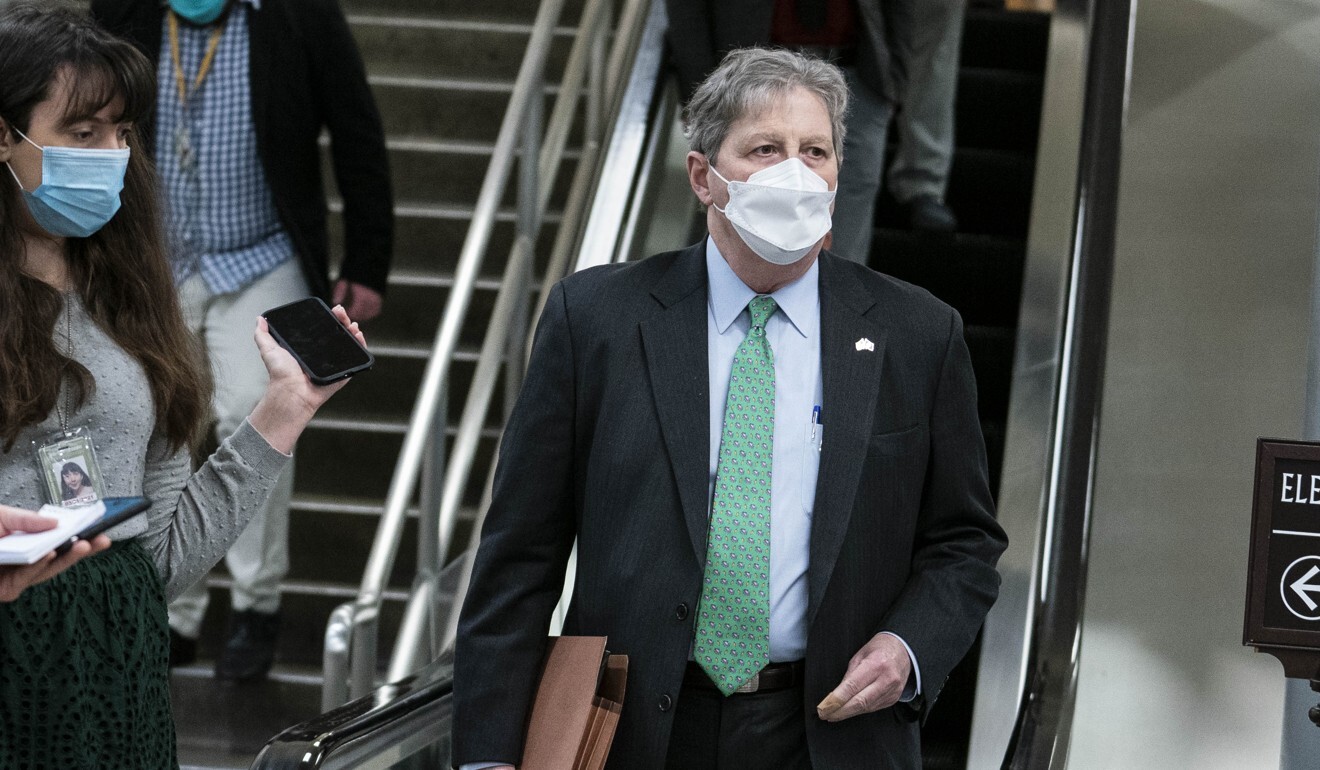 The US Securities and Exchange Commission (SEC), which had been preparing its own proposal to require Chinese companies to use auditors overseen by the United States, will develop the details of how to institute the new law.
Andrew Karolyi, a professor of finance at Cornell University, said it was difficult to say how China might respond.
Karolyi said he "would tip the balance in favour of the more optimistic scenario" in which the Chinese companies would begin to disclose "the nature of their engagement with government agencies to solidify their listings in New York".
He added that joint inspections between Chinese and American auditors may help solve the impasse, if they can agree to start them.
"A pessimistic scenario is that Chinese firms with government links comply and seek to delist and deregister toward setting up secondary cross-listings in Hong Kong, Singapore, London or elsewhere," he said.
The Holding Foreign Companies Accountable Act was introduced in 2019 by Senator John Kennedy, Republican of Louisiana, and Senator Chris Van Hollen, Democrat of Maryland.
It passed the Senate unanimously in May, and was overwhelmingly approved in the House on a voice vote on December 2.
Additional reporting by Jodi Xu Klein and Holly Chik
This article appeared in the South China Morning Post print edition as: Trump signs law aimed at delisting big Chinese firms