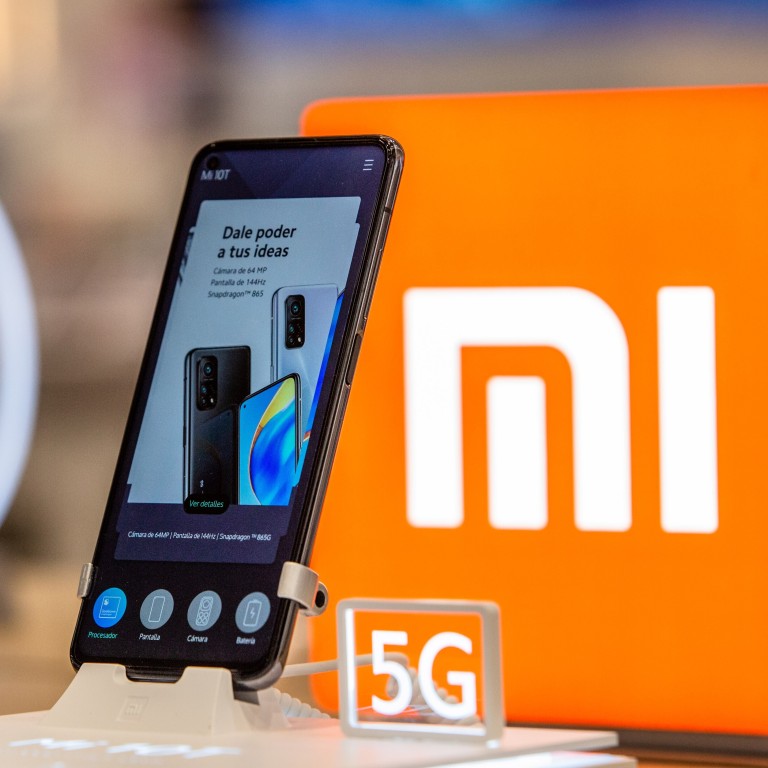 US adds nine Chinese firms, including Xiaomi, to military blacklist
The Defence Department adds nine more firms on Thursday to its list of companies that it says have ties with the Chinese military
US Commerce Department adds Chinese oil giant CNOOC to a US economic blacklist, saying it had helped China intimidate neighbours in the South China Sea
The Trump administration stepped up efforts in its final days to crack down on
China
with new additions to a military blacklist, new sanctions aimed at pushing back on Beijing's claims in the South China Sea and the addition of another Chinese corporate behemoth to its exports blacklist.
The Defence Department added nine more firms on Thursday to its list of companies that it says have ties with the Chinese military, rounding out the total to 44.
The firms include smartphone manufacturer
Xiaomi
and the state-owned plane maker Commercial Aircraft Corporation of China (Comac), central to China's goal of creating a narrow-body plane that can compete with Boeing and Airbus.
The Trump administration is unlikely to add more companies to its blacklist, said Keith Krach, undersecretary for economic growth, energy and environment in a briefing with reporters.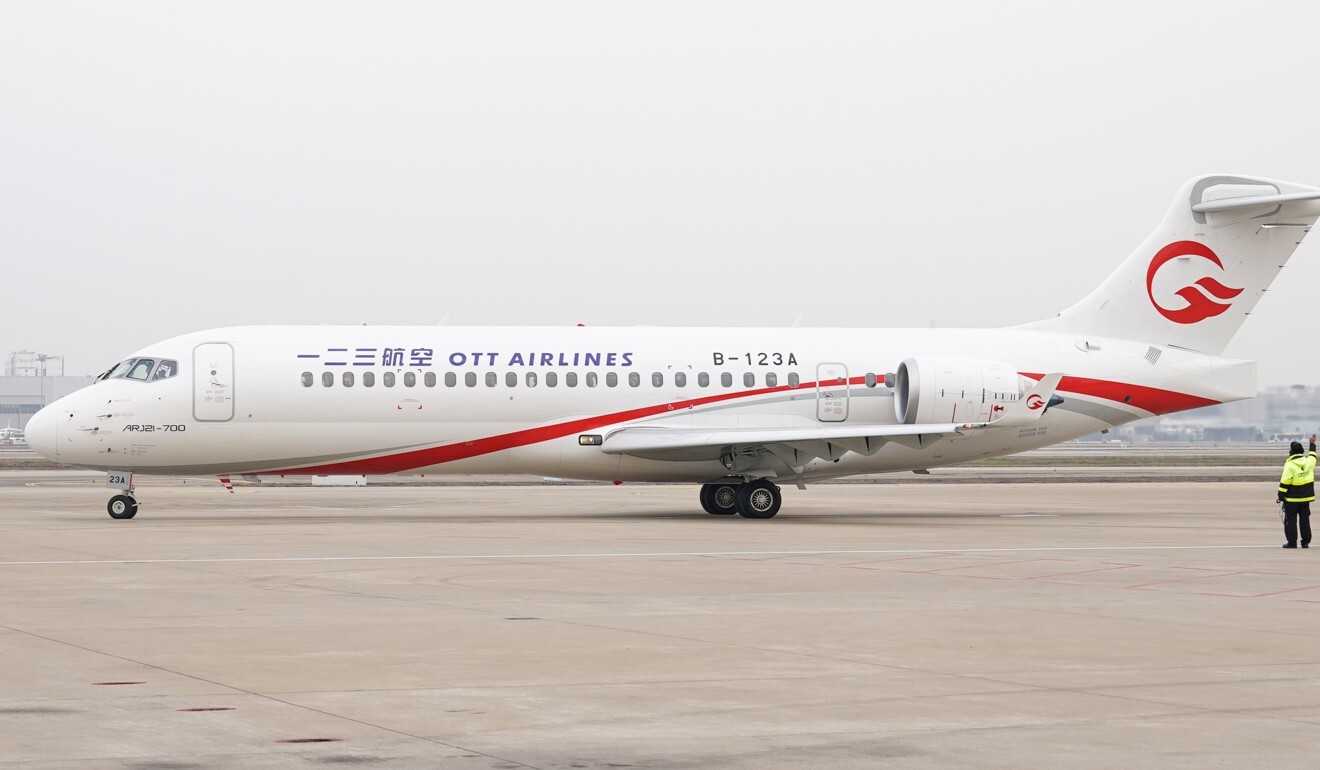 Krach pointed out that Chinese tech giants Alibaba, Tencent and Baidu are "highly strategic" to the Chinese military. On Wednesday, sources said the Trump administration scrapped plans to blacklist Alibaba, Tencent and Baidu.
The Commerce Department on Thursday also added
Chinese National Overseas Oil Corporation (CNOOC)
to a US economic blacklist, saying it had helped China intimidate neighbours in the South China Sea. The department designated Skyrizon as a Chinese military end-user list for "its capability to develop, produce or maintain military items, such as military aircraft engines".
"China's reckless and belligerent actions in the South China Sea and its aggressive push to acquire sensitive intellectual property and technology for its militarisation efforts are a threat to US national security and the security of the international community," Commerce Secretary Wilbur Ross said in a statement on Thursday.
Also referencing CNOOC, US Secretary of State Mike Pompeo announced visa restrictions on individuals, including "executives of state-owned enterprises and officials of the Chinese Communist Party and People's Liberation Army (PLA) Navy, responsible for, or complicit in, either the large-scale reclamation, construction, or militarisation of disputed outposts" in the South China Sea.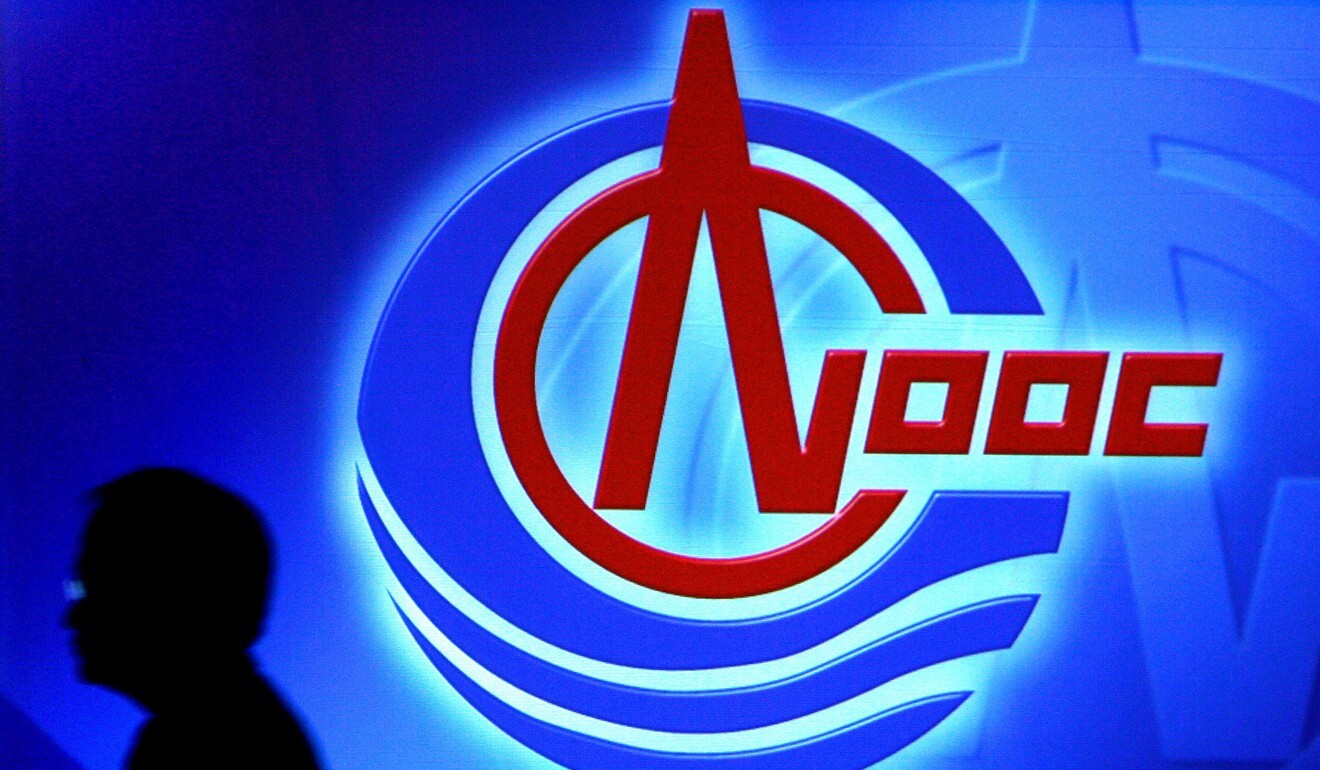 The edict, which builds on
sanctions announced in August
against Chinese companies involved in Beijing's "militarisation" of outposts in the South China Sea, also targets those involved in "coercion against Southeast Asian claimants to inhibit their access to offshore resources in the South China Sea", according to the announcement.
"The United States and all law-abiding nations share a deep interest in the preservation of a free and open South China Sea," Pompeo said. "All nations, regardless of military and economic power, should be free to enjoy the rights and freedoms guaranteed to them under international law, as reflected in the 1982 Law of the Sea Convention, without fear of coercion."
A Hague tribunal in 2016
ruled
that Beijing's claims to much of the waters in the South China Sea had no legal basis and violated the 1982 international convention.
"The United States stands with Southeast Asian claimant states seeking to defend their sovereign rights and interests, consistent with international law. We will continue to act until we see Beijing cease its coercive behaviour in the South China Sea," Pompeo said in Thursday's statement.
In August, the Commerce Department added 24 Chinese state-owned firms, including China Communications Construction Company Dredging Group Company (CCCC Dredging) to an "entity list" of companies that US firms are not allowed to transact with unless they have a special licence to do so.
Satellite images analysed by defence consultancy IHS Jane's in 2016 showed that a subsidiary of CCCC Dredging operated most of the giant barges digging sand from the seabed and piling it on remote coral atolls in the South China Sea, including Mischief Reef, Subi Reef and Fiery Cross Reef, which are also claimed by the Philippines and Vietnam.
The administration has
ratcheted up tension
with China as president Trump's term enters a final week, moving to expand on policies against China to address Washington's heightened concerns over China's advancements in tech and military and the threats they may pose on American national security.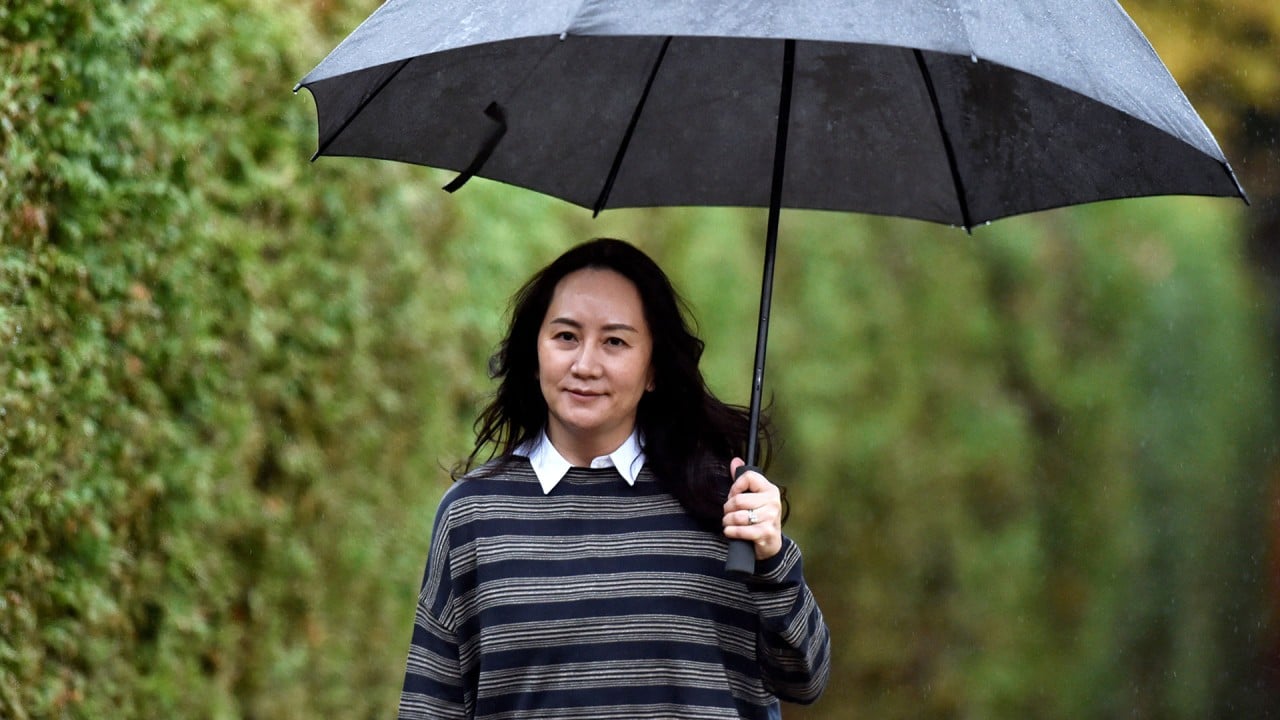 04:43
How the arrest of Huawei CFO Meng Wanzhou soured China's relations with the US and Canada
How the arrest of Huawei CFO Meng Wanzhou soured China's relations with the US and Canada
One narrative is that the administration's rush to announce these last-minute measures is a way to make unwinding of the policy difficult for the Joe Biden administration.
But Biden also has South China Sea and Xinjiang forced labour concerns, issues that were touched upon by these measures, said at least one analyst.
"Biden is likely to take enforcement of measures against forced labour even further," said Andrew Bishop, global head of policy research at advisory firm Signum Global Advisors.
"However, Biden will be quite generous with issuing individual licences to exporters who may need to continue working with companies, like CNOOC," said Bishop.
And the forced divestments of companies that Washington says have ties to the Chinese military "could be postponed possibly indefinitely" under Biden, said Bishop.
In a development of the trading bans on firms that Washington considers military companies, Trump late Wednesday signed a new executive order in an effort to clarify how US investors should divest their holdings in blacklisted Chinese firms after an initial order caused confusion in the markets.
The clarifications came after Wall Street struggled to follow the initial executive order signed by Trump on November 12. The president's initial order, which remains in effect, indicated that new purchases in affected companies would be banned starting January 11.
It is unclear whether the new clarification will resolve the wave of questions that financial companies have raised in the past weeks over how to comply with the order.
The current blacklist includes
Huawei Technologies Co.
, China Railway Construction Corporation and Hangzhou Hikvision Digital Technology.
The amended order also stressed that the rules apply to any subsidiary of these Chinese companies unless the Treasury Secretary removes a particular subsidiary from the list.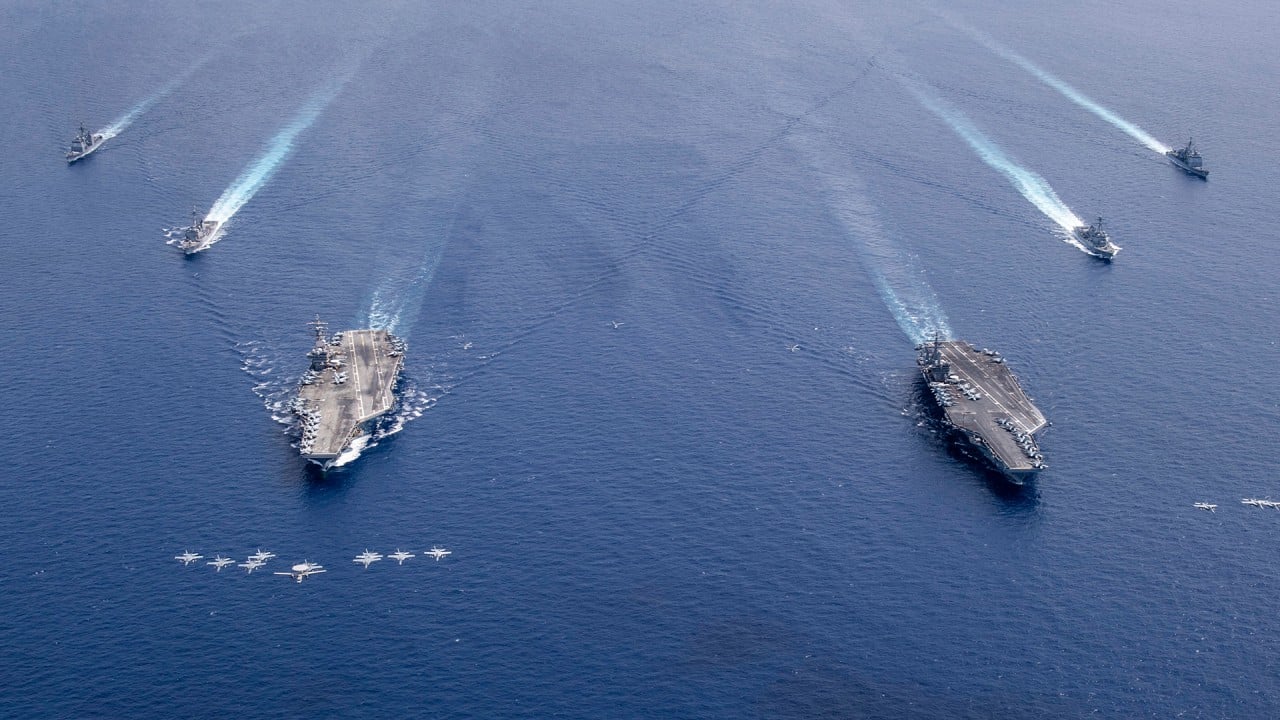 02:32
Washington's hardened position on Beijing's claims in South China Sea heightens US-China tensions
Washington's hardened position on Beijing's claims in South China Sea heightens US-China tensions
The New York Stock Exchange a week ago made two reversals on its plan to delist subsidiaries of three Chinese telecommunications carriers –
China Mobile
,
China Telecom
and
China Unicom
(Hong Kong) – as it sought for clarity whether subsidiaries of the blacklisted companies were affected.
Shares of these three companies gyrated as Wall Street struggled to follow the initial rules that were unclear on whether subsidiaries were included.
Causing confusion was a Treasury Department statement on December 28 that narrowed the definition of the affected entities to exclude subsidiaries unless specifically included by the agency, contradicting the language in the initial executive order.