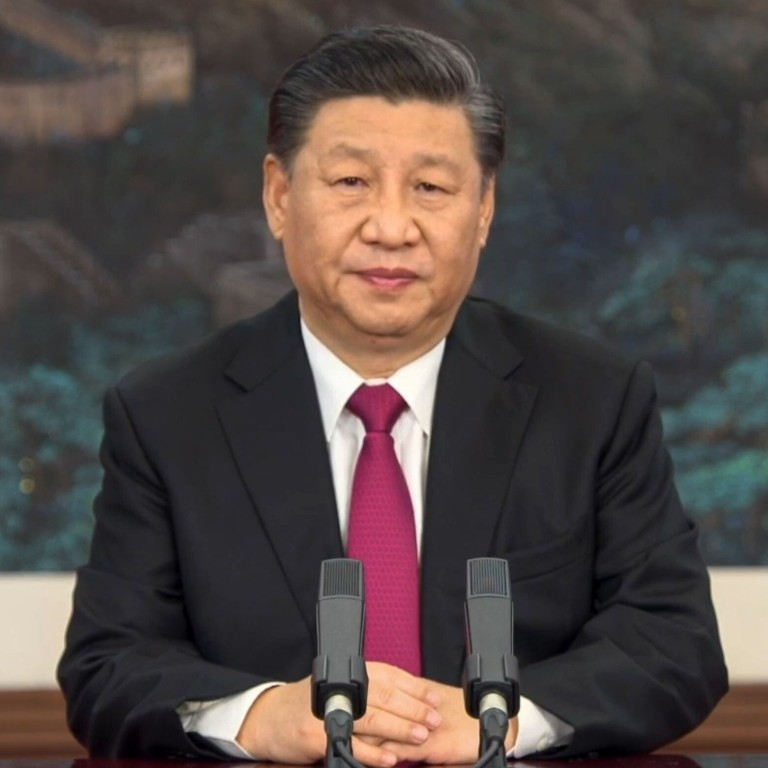 US should continue to view China as a threat, says congressional panel
The story the Chinese Communist Party 'is telling around the world is one that is often based on lies and half-truths,' says US congressional panel's co-chair
The panel's comments reflect a widespread distrust of China in the US that has lasted beyond the end of the Trump presidency
President
Xi Jinping
has turned
China
into a dangerous, aggressive power, and the
US
should continue to view the country as a threat, leaders of a congressional advisory panel warned on Thursday.
In the first public hearing during the
Joe Biden
administration for the US-China Economic and Security Review Commission (USCC), the panel's comments reflected the widespread distrust of China in the US over the last year – views that have now lasted beyond the end of the Trump presidency.
"The story the
CCP
[Chinese Communist Party] is telling around the world is one that is often based on lies and half-truths," said USCC co-chair Carolyn Bartholomew at the hearing on US-China relations at the CCP's centennial.
"To deflect attention from its early failures in addressing the
Covid-19
outbreak, for example, its diplomats have falsely accused the United States of being the source of the virus," she said. "The validity of its economic growth statistics is being questioned."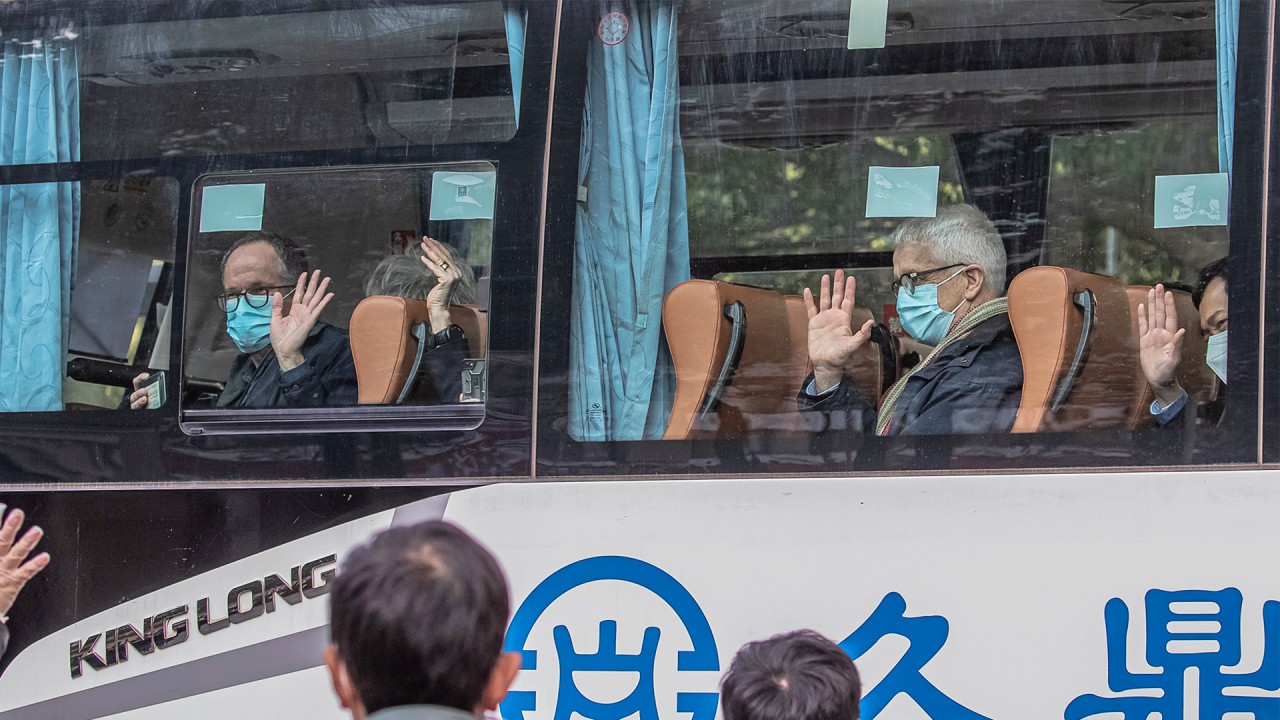 01:15
WHO team probing coronavirus origins in China leave hotel quarantine
WHO team probing coronavirus origins in China leave hotel quarantine
"It is flatly denying the genocide the US Department of State and many experts have accused it of carrying out against the Uygurs as well as lying about forced labour, detention and torture, and the destruction of religious sites, all of which have been well-documented," she added.
Roy Kamphausen, a commissioner who co-chaired the hearing, said the negative views of Xi's China are not limited to the US.
"Many countries in the Indo-Pacific now view Beijing's geopolitical ambitions with suspicion or even outright hostility," he said.
"The [People's Republic of China's] ability to assuage their concerns while engaging in arrogant 'wolf warrior' diplomacy will be a major test of its influence," he said, using a nickname often used to describe Chinese diplomats who tend to lash out at the government's critics.
The hearing was the latest sign that bipartisan anger towards China over a range of issues, including the coronavirus pandemic and human rights, will persist absent any significant changes in policy from Beijing.
Lawmakers have already pressured Biden's cabinet members to hold a hard line against China, and one after another, each official
has pledged
to do so.
Senators from both parties also reintroduced a sweeping bill on Wednesday that would effectively block the US from importing goods from China's northwestern
Xinjiang
region because of the widespread accusations of forced labour there, which Beijing denies is taking place.
"Chinese leaders have been seen as untrustworthy, predatory and dangerous," Robert Sutter, a professor at the George Washington University Elliott School of International Affairs, told the panel. "They undermine critically important American interests in their headlong pursuit of Chinese wealth and power at others' expense."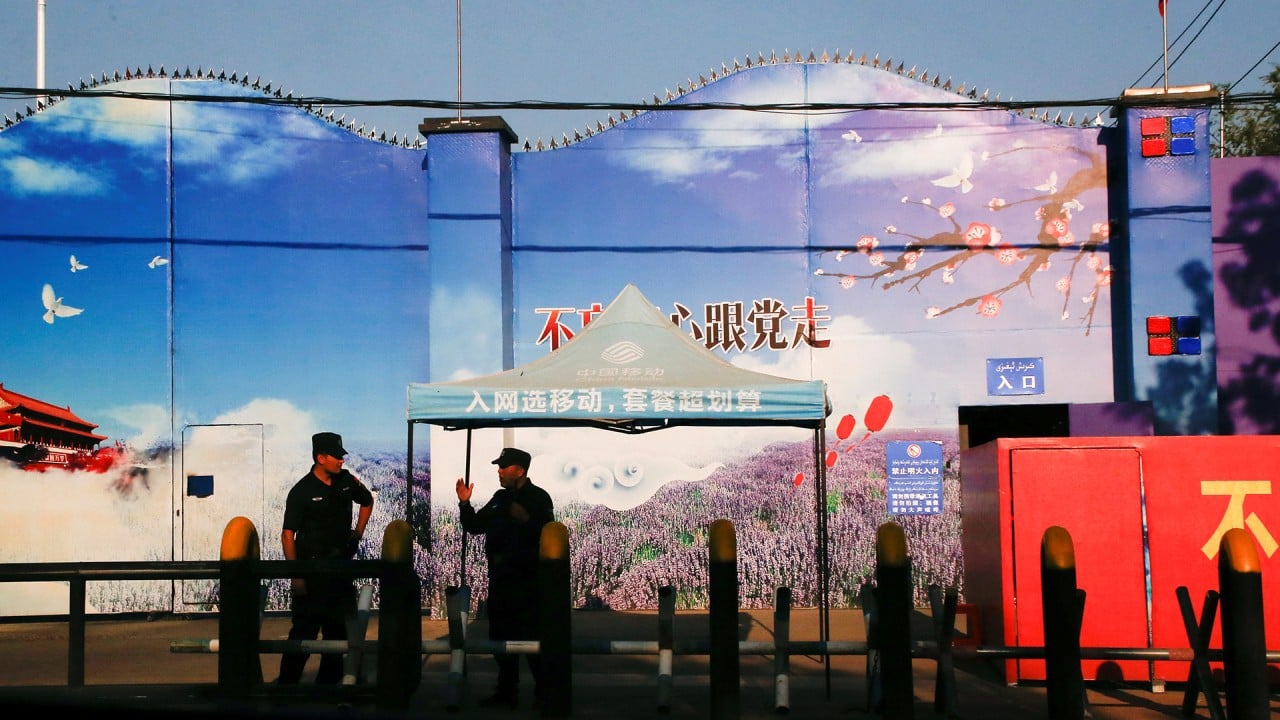 02:27
US declares China has committed genocide in its treatment of Uygurs in Xinjiang
US declares China has committed genocide in its treatment of Uygurs in Xinjiang
The views reflected at the hearing on Thursday also highlighted the difference in understanding between Washington and Beijing over why the
US-China relationship
has fallen so far.
Chinese officials have expressed a view suggesting the Trump administration alone was the cause, and have spoken out urging the Biden administration to unilaterally dial down the temperature. Beijing also sanctioned a group of
Trump officials
as they were leaving the government earlier this month.
"The only thing China asks of the United States … is to quit this obsession with splitting and changing China," Le Yucheng, one of China's top diplomats,
said earlier
on Thursday. He also called Trump's China policy an "utter failure".
"We may have competition, but we don't have to be rivals," Chinese ambassador to the US Cui Tiankai also
said on Thursday
. "Taking China as a strategic rival and imaginary enemy would be a huge strategic misjudgment."
But the same day, China's defence ministry also
warned
the US to prepare for war if Washington got too close to Taiwan.
Bartholomew said China was also sending mixed signals on other issues like foreign access to its economy, and criticised what she said was China's "dual messaging".
"[What] the CCP calls its 'community of common human destiny', is one friendly to China's interests, its state-managed economy, and authoritarian governance system," she said.
This article appeared in the South China Morning Post print edition as: US panel warns of 'dangerous power'