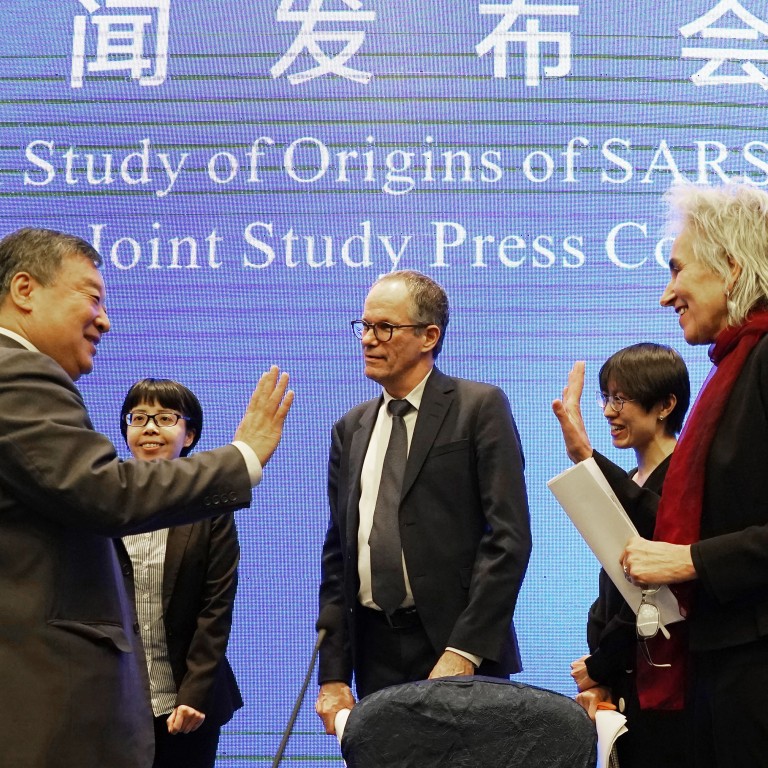 US will not accept World Health Organization findings out of Wuhan without independently verifying
'We will work with our partners, and also draw on information collected and analysed by our own intelligence community,' says a US State Department spokesman
The Biden administration pushes back on Beijing's claim that the disease may have started elsewhere
The
United States
will not accept
World Health Organization
(WHO) findings coming out of its
coronavirus
investigation in Wuhan, China without independently verifying the findings using its own intelligence and conferring with allies, a State Department official said Tuesday.
Spokesman Ned Price added that a full and complete accounting by the WHO and
China
detailing how the pandemic started and spread is essential given the stakes and the disease's devastating global impact.
"Clearly, the Chinese, at least heretofore, has not offered the requisite transparency that we need and that, just as importantly, the international community needs so that we can prevent these sorts of pandemics from ever happening again," he told reporters during a daily briefing.
"We will work with our partners, and also draw on information collected and analysed by our own intelligence community … rather than rush to conclusions that may be motivated by anything other than science," he said.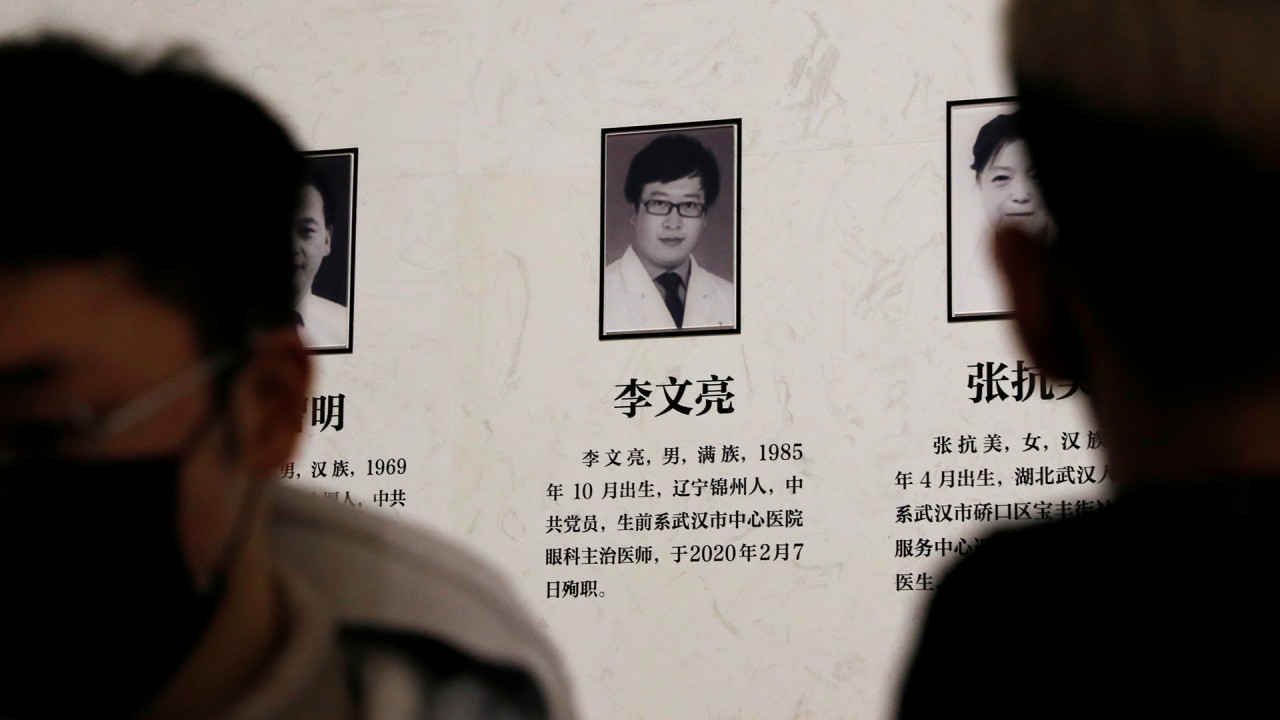 02:19
Wuhan residents commemorate doctor who raised alarm over coronavirus, a year after his death
Wuhan residents commemorate doctor who raised alarm over coronavirus, a year after his death
In Beijing, Chinese Foreign Ministry spokesman Wang Wenbin said the probe in Wuhan is just part of the investigation, and reiterated the call for the US to let WHO experts to launch an investigation in the nation.
"We hope that the US, like China, will adopt an open and transparent attitude and invite WHO experts to carry out research and studies in the US," Wang said in a press conference on Wednesday.
Members of a WHO mission made up of Chinese and foreign scientists told reporters Tuesday in Wuhan at the end of a four-week investigation that the virus most likely appeared in humans after jumping from an animal.
Peter Ben Embarek, the group's leader, added it was "extremely unlikely" the virus leaked from the Wuhan Institute of Virology, as the Donald Trump administration accused repeatedly without evidence.
The Joe Biden administration appeared to walk a fine line Tuesday. Even as it decried Trump's decision to withdraw from the WHO, it would not rule out his contention that China exerted undue influence over the UN agency. And it pushed back on Beijing's
claim
that the disease may have started elsewhere.
"We are talking in this case about the origin of coronavirus," Price said. "I don't think there is any reasonable person who would argue that the coronavirus originated elsewhere."
Beijing has been sensitive about the WHO visit, the origin of the disease and criticism it could have acted faster and been more transparent. After Australia called for a robust inquiry last year, Beijing restricted trade and voiced strong displeasure, with the state-run tabloid Global Times accusing Canberra of "panda bashing" and victim blaming.
White House spokeswoman Jen Psaki said Tuesday in a separate briefing that it was "imperative" that the US have its own team of experts in China "to make sure we have eyes and ears on the ground".
Price said that questions surrounding the WHO's internal workings, efficacy and whether Beijing has swayed its decisions underscore why Biden renewed America's membership on his first day in office.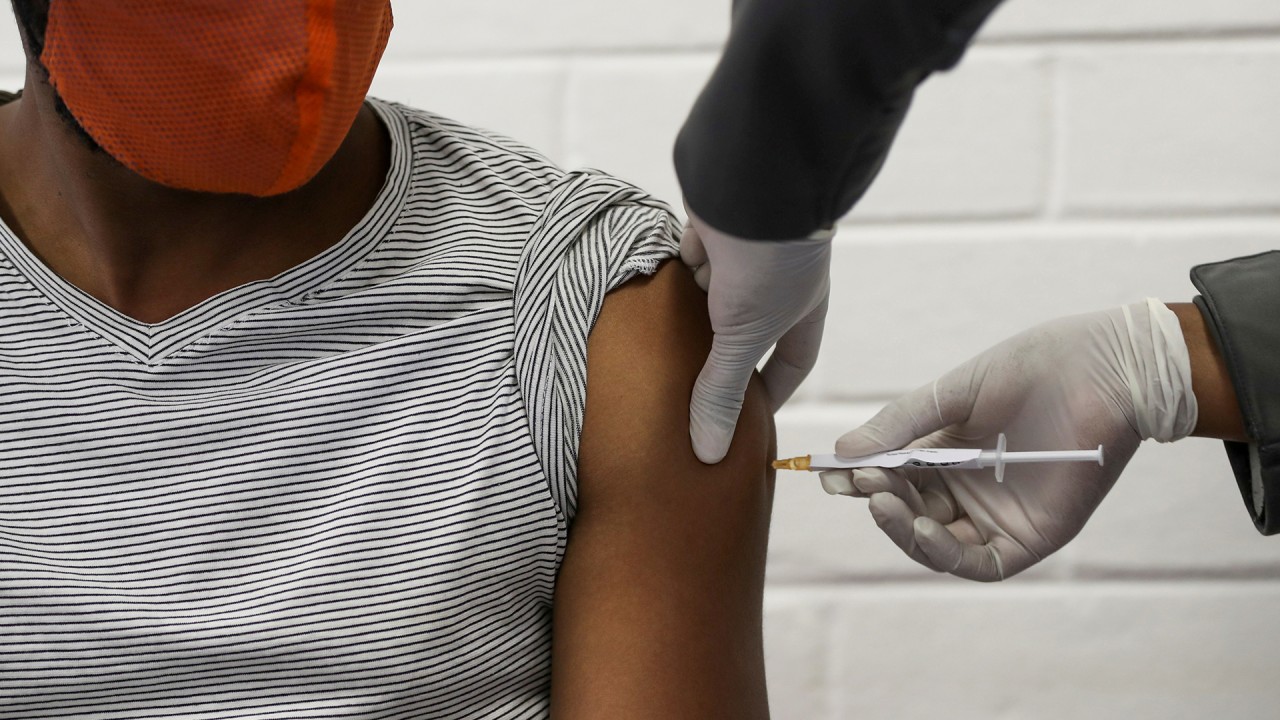 02:28
South Africans skeptical about Covid-19 vaccines as AstraZeneca rollout halted
South Africans skeptical about Covid-19 vaccines as AstraZeneca rollout halted
"Across the board, the United States believes as a general matter, when we're at the table, we can help shape events. And when we're not in the WHO, we don't have any influence that it is functioning the way its intended to function," he said.
"By re-engaging with the WHO, the United States will be in a position to push any necessary and needed reforms. And to be clear, there are necessary and needed reforms," he said, without providing details.
The administration official added that it will support international efforts to supply vaccines and other treatments to countries around the world, once it has most of its own citizens covered. This comes after years of "America First" policies that saw the country's reputation decline sharply overseas.
"We know we can do both, that we can support humanitarian efforts while ensuring that we have safe and equitable access to vaccines here in the United States to our own citizens, which of course is our priority," he said.
Analysts said they welcomed the US return to the WHO but questioned the idea that other member countries were not able to exert pressure internally for standards or monitor any pressure Beijing might have exerted on the Geneva-based organisation.
"There are a lot of other countries in WHO," said Dr Ron Waldman, a professor of global health at George Washington University. "The UK was there, France was there. You're saying only the US could have gotten the information?"
That said, the Biden administration has reason to want to verify the WHO's Wuhan findings, he added. While the team was very strong, several members were on record voicing their conclusions before the mission was over, and Beijing was in a position to exert a certain amount of control over its activities while the mission was on Chinese soil, he said.
"But I do think it's important to take a more diplomatic and measured approach than what [former] president Trump did," he added. "WHO is a hell of a lot more than just pandemics and viruses. It's important to be part of that."
This article appeared in the South China Morning Post print edition as: U.S. refuses to relent after w.h.o. clears lab