European Union unveils new trade policy, warns of measures to blunt 'negative spillovers' from China
The regional bloc unveils what it calls a new, more assertive foreign trade policy that signals greater cooperation with Washington
But EU data shows that China overtook the US as the regional grouping's biggest trading partner last year
The
European Union
unveiled on Thursday what it called a new, more assertive foreign trade policy that signals greater cooperation with Washington and warns of unspecified measures it reserves the right to take against
China
to blunt "negative spillovers" from the approach Beijing takes to trade and investment.
The regional bloc announced its "open strategic autonomy" as a way to cope with challenges including climate change, "greater recourse to unilateralism", and the economic consequences of the Covid-19 pandemic. It also made reform of the
World Trade Organization (WTO)
and stronger partnerships in Asia and Latin America key priorities.
The emergence of China as an economic powerhouse is second among five developments that prompted the EU to announce its new policy, just behind globalisation, in the EU document.
The move comes amid
a flurry of high-level talks
with the administration of US President Joe Biden, which itself has vowed to reverse the policies of his immediate predecessor,
Donald Trump
, who frayed the transatlantic relationship with punitive tariffs on EU goods and harsh rhetoric against European countries. A coordinated approach to China has been high on the agendas of these talks.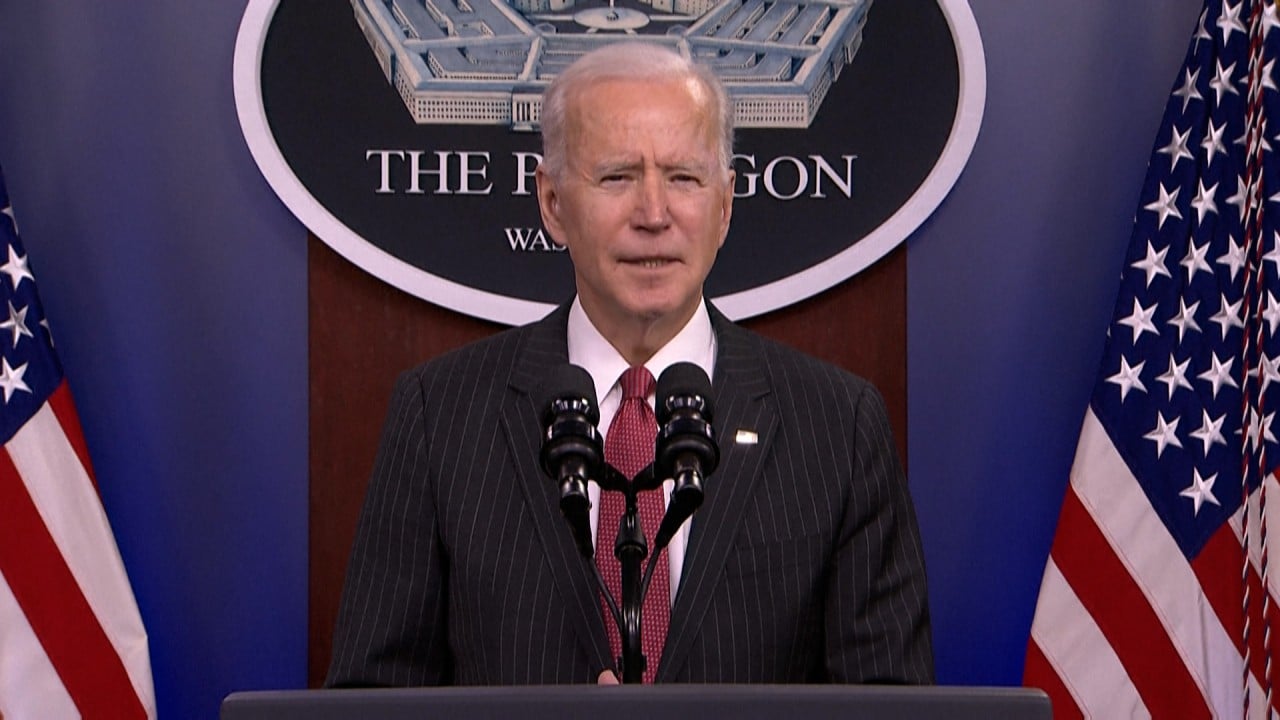 00:41
US President Joe Biden orders new Pentagon task force to review China strategy
US President Joe Biden orders new Pentagon task force to review China strategy
"Ensuring that China takes up greater obligations in international trade, and dealing in parallel, with the negative spillovers caused by its state-capitalist economic system will be central to the EU's efforts to rebalance the bilateral trade relationship," the EU said in trade policy review, which is billed as "an open, sustainable and assertive trade policy".
The EU touted its trade relationship with Washington as "the biggest and most economically significant partnership in the world", even as EU data shows that China overtook the US as the regional grouping's biggest trading partner last year.
China's trade volume in goods with the EU, excluding Britain, reached €586 billion (US$710 billion) in 2020, according to data released this month by EU statistics agency Eurostat. Both the EU's exports to and imports from China grew last year, with exports valued at €202.5 billion and imports worth €383.5 billion. The US had a trade volume of €555 billion with the EU, a 10 per cent drop from the €617 billion trade volume in 2019.
The language used in the announcement suggests that common values weigh heavily in the ranking despite the numbers.
"The transatlantic relationship is … deeply rooted in common interests and values," according to Thursday's announcement. "The new US administration provides an opportunity to work together to reform the WTO, including by reinforcing its capacity to tackle competitive distortions and to contribute to sustainable development.
"It also offers new prospects to cooperate closely on the green and digital transformation of our economies. The EU will therefore give priority to strengthening its partnership with the US."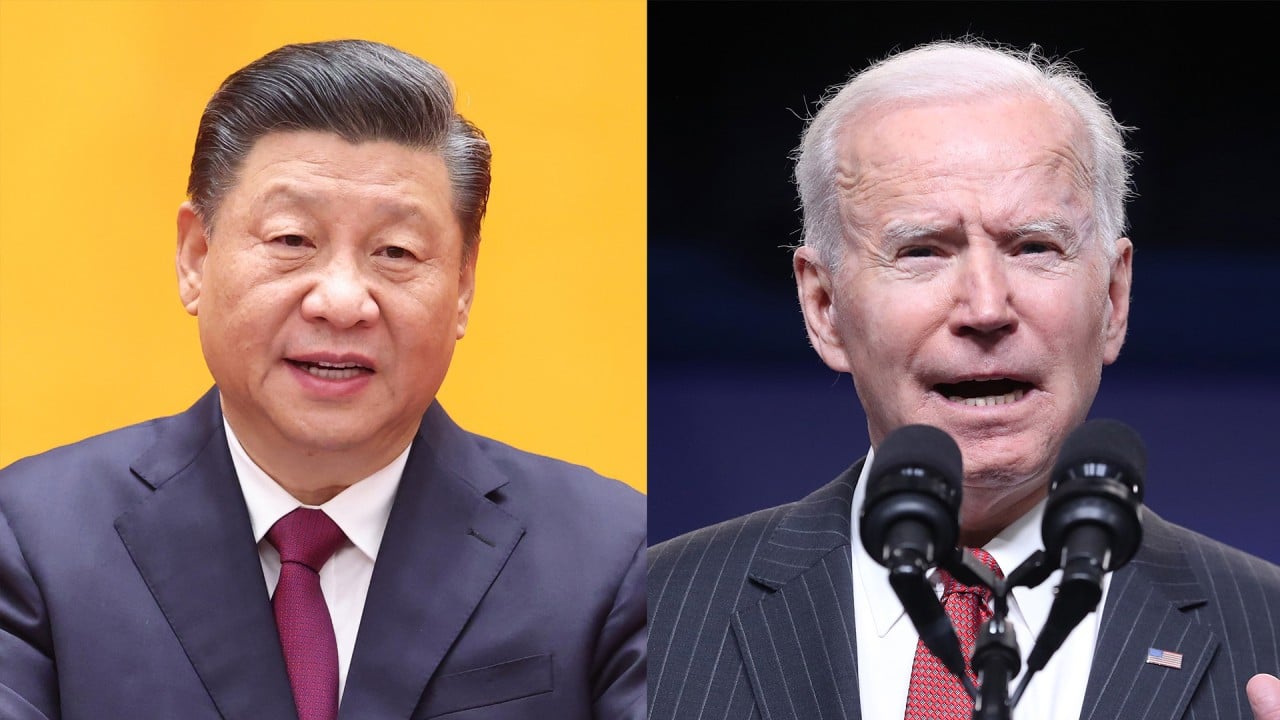 00:54
US-China confrontation would be 'disaster', Xi says in first phone call with Biden
US-China confrontation would be 'disaster', Xi says in first phone call with Biden
The WTO's appellate body
ceased functioning
in 2019 after Washington blocked the appointment of new judges to the seven-person panel. Appeal hearings within the body require three judges, and the term of the last remaining one, Chinese national Hang Zhao, ended in November of that year.
While the EU's new policy signals a bias towards Washington, Brussels will not likely go as far as some politicians in the US in calling for a decoupling from China, said Mary Lovely, a senior fellow at the Washington-based Peterson Institute for International Economics, who pointed out that China's faster recovery from the coronavirus pandemic accounts at least partly for how the country pulled ahead in terms of trade.
"The new EU trade policy tries to strike a principled balance between the US and China, with clear signals to both that it will set its own course. Finding a way forward that is both 'open' and 'autonomous' will be difficult, however, as openness brings interdependence," she said.
The EU "would prefer more targeted approaches, including investment screens and 'autonomous' policies, such as anti-dumping and countervailing duties," Lovely added. "They see broad policies, such as the US tariffs against China, as counterproductive in moving China toward compliance with multilateral trade rules."
However, she added, "the EU will prioritize its relationship with the US when forced to choose".
Without addressing labour issues with respect to China directly, the trade policy document reiterated that it would enforce EU values.
"The EU works with partners to ensure adherence to universal values, notably the promotion and protection of human rights," it said. "This includes core labour standards, and social protection in line with the European Pillar of Social Rights."
01:49
China's freight trains to Europe hit all-time high amid coronavirus crisis in 2020
China's freight trains to Europe hit all-time high amid coronavirus crisis in 2020
"A combination of active engagement, both at bilateral and multilateral level, and of parallel development and implementation of autonomous instruments necessary to protect the EU's essential interests and values" will guide trade policy, it added.
"One of the key objectives of the upcoming review of [the EU's Generalised System of Preferences (GSP)] will be to further increase trading opportunities for developing countries to reduce poverty and to create jobs based on international values and principles, such as labour and human rights," it said.
The EU will take other non-monetary issues into consideration as it tries to expand trade relations, such as whether these ties advance the objectives of the European Green Deal.
That initiative aims for the transition to "a climate neutral, environmentally sustainable, resource efficient and resilient economy by 2050", Brussels announced in December, with a 55 per cent reduction in greenhouse gas emissions by 2030.
Trade policy will also need to align with the EU's "digital strategy", a bid to "become more innovation-driven, supported by intellectual property (IP) protection, with an increasing role of services trade compared to goods".