Myanmar
Get more with myNEWS
A personalised news feed of stories that matter to you
Learn more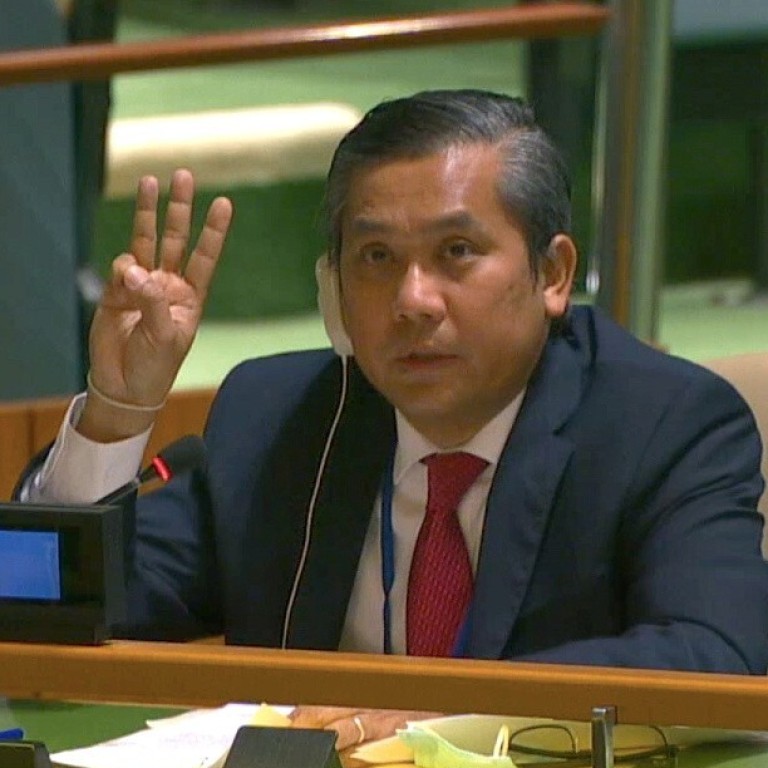 Myanmar's UN envoy Kyaw Moe Tun is still rightful occupant of seat, US and United Nations say
The ambassador had made an emotional plea for the international community to take the 'strongest possible action' to end the military junta's rule
UN says any challenge to envoy's status needs to be resolved in its credentials committee, which has not acted on the matter
Myanmar's envoy to the United Nations remains in his position as far as UN leadership and Washington are concerned.
Two days after Myanmar's government media outlet announced that Kyaw Moe Tun no longer represented Naypyidaw, American UN Ambassador Linda Thomas-Greenfield said on Monday that she still considered him to be the rightful occupant of the country's seat.
The UN secretary general's spokesman, Stephane Dujarric, said any challenge to Kyaw Moe Tun's status would need to be resolved in the UN's credentials committee, which has not acted on the matter.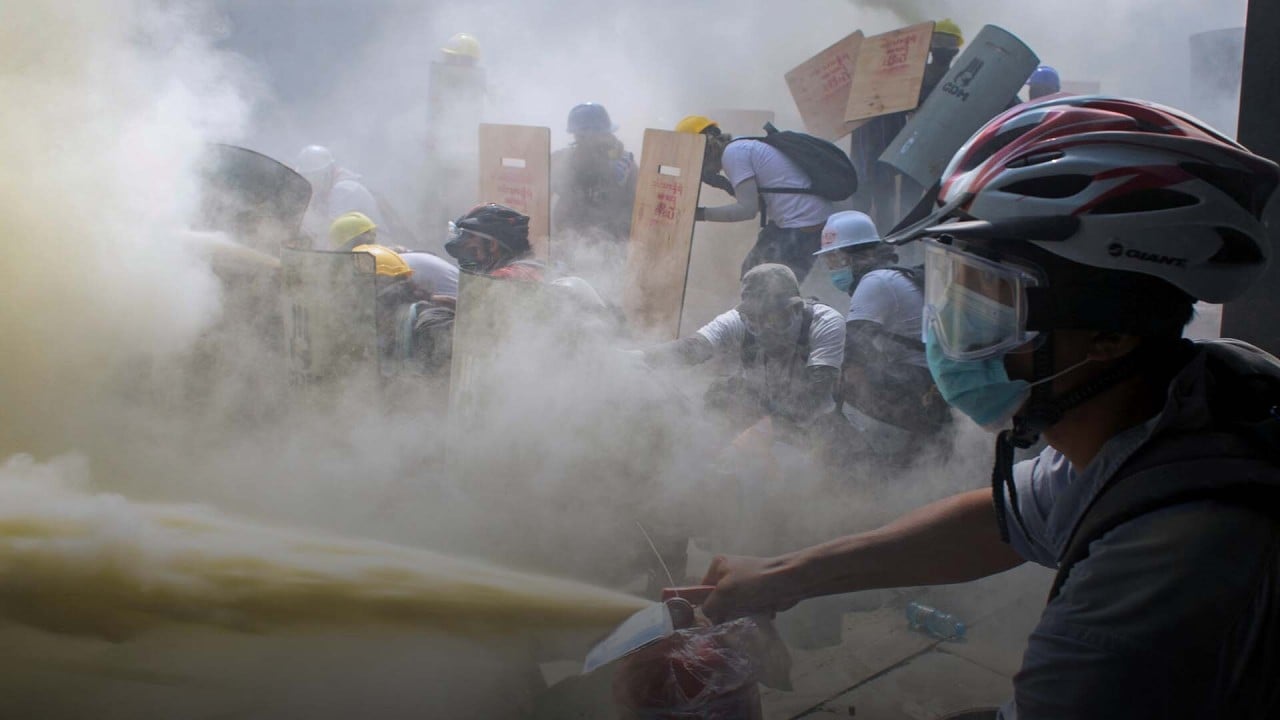 03:56
Myanmar police kill at least 18 in deadliest anti-coup protests yet, UN Human Rights Office says
Myanmar police kill at least 18 in deadliest anti-coup protests yet, UN Human Rights Office says
Speaking on behalf of Myanmar's elected leader, Aung San Suu Kyi, whom the country's military ousted a month ago in a coup, Kyaw Moe Tun made an emotional plea on Friday for the international community to take the "strongest possible action" to end the junta's rule.
It is unusual for representatives to break with the government of the country they represent while addressing the UN General Assembly. State broadcaster MRTV said afterwards that the envoy had "betrayed the country and spoken for an unofficial organisation, which doesn't represent the country and had abused the power and responsibilities of an ambassador".
"We were very encouraged by [Kyaw Moe Tun's] brave statement," Thomas-Greenfield told reporters at the UN on Monday. "We have not seen any official evidence or request that he be removed, and for the time being he is the representative of the Myanmar government."
"The US is committed to using our renewed engagement here in New York … to press the military to reverse its actions and restore a democratically elected government," she added. "But the balance we're seeing happening now does not indicate that they're ready to make that what I would consider an easy decision for them to make."
Thomas-Greenfield, who assumed her post last week after being confirmed by the Senate, was referring to Myanmar police firing on protesters over the weekend,
killing at least 18 people
and wounding more than 30.
Saturday was the bloodiest day of protests since the generals seized power on February 1 and detained elected leaders, including the Nobel laureate Suu Kyi.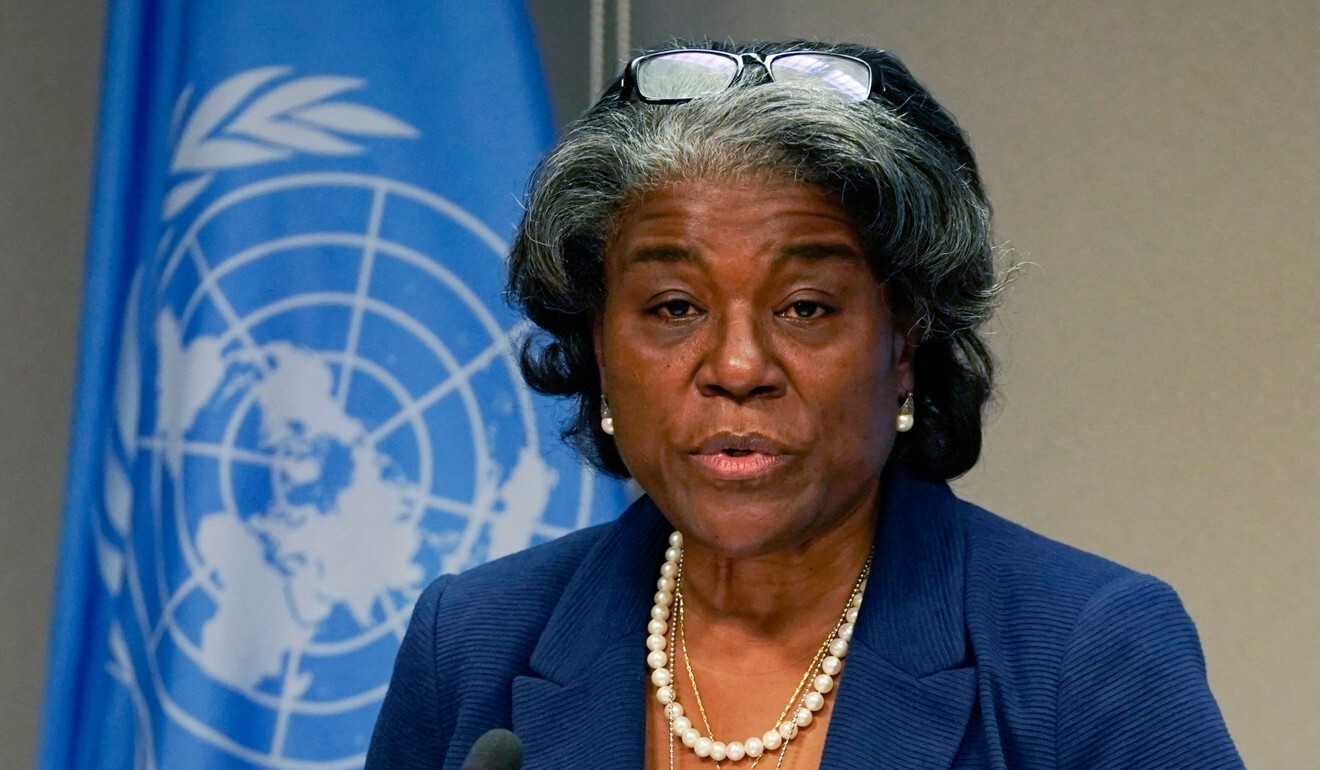 Speaking before Thomas-Greenfield, Dujarric denied that the installation of a government in any member state obliged the UN to recognise the regime that has taken power.
"It would not surprise you to know that there are certain processes in place here at the United Nations. First of all, we need to be notified officially of a change in government, in a change in the permanent representation," Dujarric said.
"If there are questions about the credentials of someone sitting in a seat of a particular member state, that is up to the member states themselves to challenge and to discuss," he said.