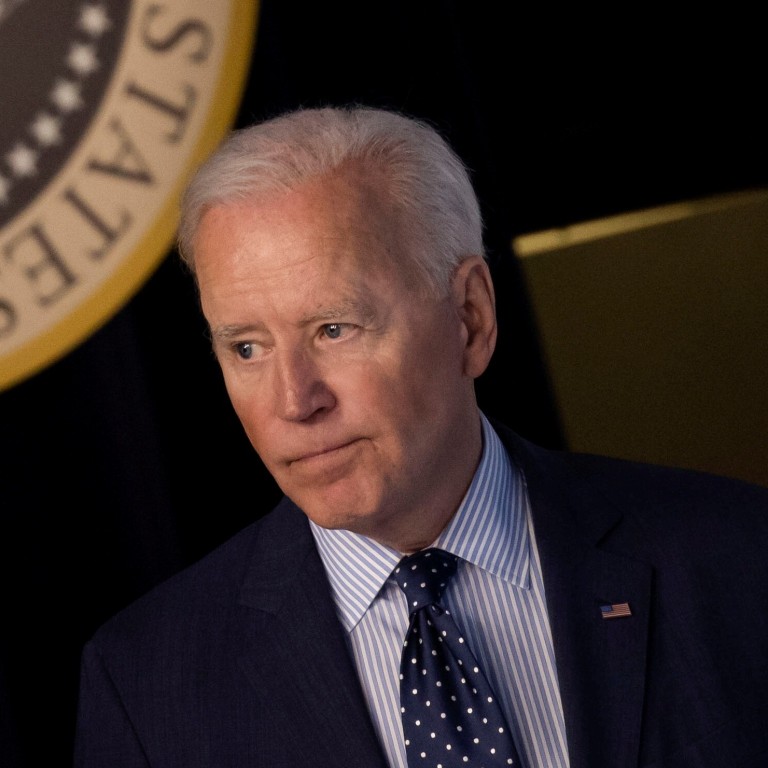 Joe Biden expands investment ban on blacklisted Chinese tech companies
Move applies to firms tied to the Chinese military or that sell surveillance technology used against religious minorities and dissidents, US says
Eleven Chinese companies are added to the list, raising the total to 59
US President
Joe Biden
has expanded a ban that prohibits Americans from investing in Chinese companies that the administration says have ties to the Chinese military or sell surveillance technology used against religious minorities and dissidents.
In an executive order on Thursday, Biden added nearly a dozen Chinese firms and their subsidiaries to the list, including China General Nuclear Power Corp and plastic pipe maker Aerosun Corp – raising the total of blacklisted companies to 59.
Under the order, investors can no longer buy new securities in these companies on American markets starting on August 2; Americans with current investments in the firms will have a year to divest.
Thursday's announcement is another sign that Biden is continuing the hardline approach to China taken by his predecessor Donald Trump. While the administration is reviewing many of Trump's China policies, it has not revoked much existing legislation or many orders – including tariffs levied on hundreds of billions of dollars in Chinese imports.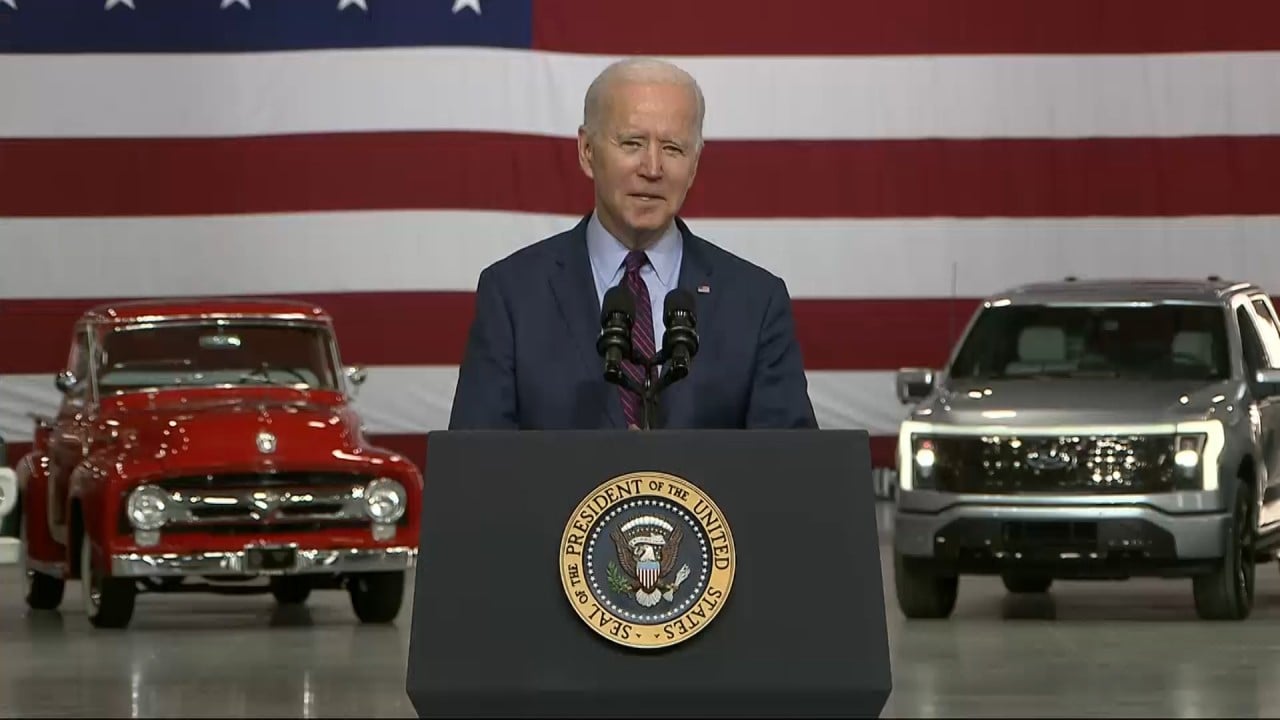 03:29
US President Joe Biden vows China "will not win this race" amid electric vehicle rivalry
US President Joe Biden vows China "will not win this race" amid electric vehicle rivalry
The White House said on Thursday the order aims to "further address the ongoing national emergency" signed by former President Trump in November with respect to "the threat posed by the military-industrial complex of the People's Republic of China".
The order also expanded the scope of prohibited investments to include surveillance technology firms, saying that the use of such technology by China in and out of the country "facilitates repression or serious human rights abuses", adding that it constitutes an "unusual and extraordinary" threat.
Chinese foreign ministry spokesman Wang Wenbin, told a regular briefing on Friday that the US government had "abused its national power to suppress and restrict Chinese companies".
He said: "[These actions] have violated market principles, disrupted normal market rules and order, damaging not only the legal rights of Chinese enterprises but the rights of global investors, including US investors," he said.
"The Chinese side will take the necessary measures to firmly safeguard Chinese enterprises' legitimate rights and interests".
Last month, the Coalition for a Prosperous America, a bipartisan advocacy group for American manufacturing and agricultural interests, urged the Biden administration to expand on the policies of the Trump administration and make sure that US capital markets were not accessible for "companies that support the [Chinese Communist Party] military-civil fusion strategy".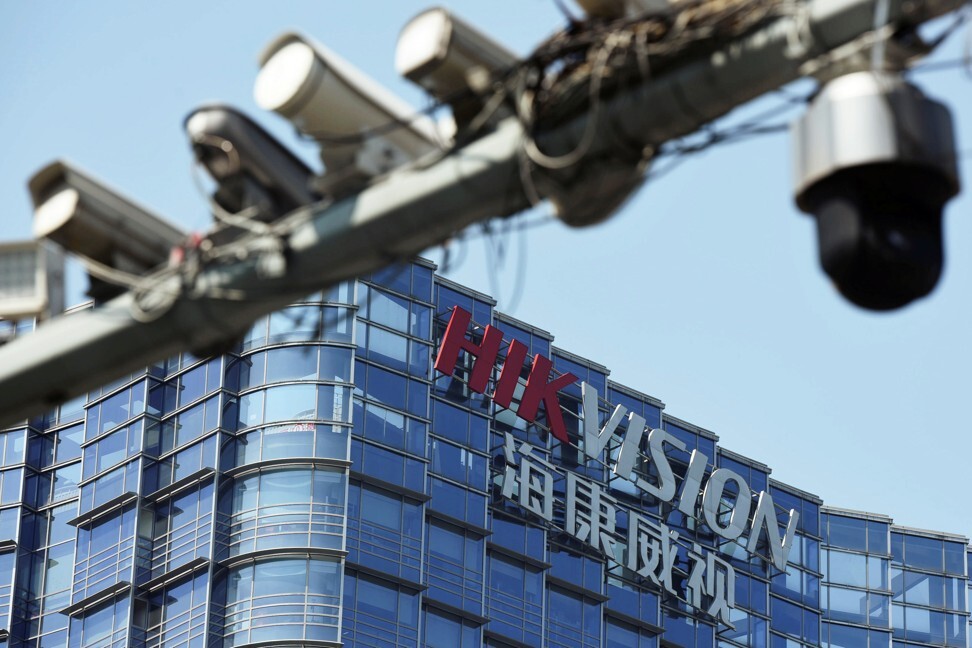 Trump signed the previous executive order in November. As many as 48 Chinese firms including technology giant Huawei Technologies and video surveillance manufacturer Hikvision were blacklisted by the US Defence Department.
The Thursday order authorised the US Treasury Department, which is responsible for enforcing the ban, to also assume the Defence Department's responsibility for creating and maintaining the list.
That concerned Senator Marco Rubio, Republican of Florida, who said that "President Biden's Treasury Department is too closely aligned with Wall Street to take the actions necessary to prevent American savings from being used to fund the Chinese Communist Party".
The Coalition for a Prosperous America, while supportive of Biden's ban, also said in a statement on Thursday that "the historically close relationship between Wall Street and the Treasury Department deserves serious scrutiny" and called into question whether Treasury "will take decisive action to add to this list in the future".
A number of Chinese companies filed lawsuits shortly after Biden took office. Three telecommunications carriers – China Mobile, China Telecom, and China Unicom – asked the New York Stock Exchange to reconsider its decision to delist their American Depository Receipts in response to the Trump order. The exchange delisted the three last month.
Xiaomi and Luokung Technology, on the other hand, both won court battles to be exempted from sanctions. Xiaomi, an electronics maker, was removed from the Defence Department's blacklist, while the case of Luokung, a data processing firm, is pending.
Additional reporting by Sarah Zheng
This article appeared in the South China Morning Post print edition as: Investment ban on 'military-linked' firms expanded