Xinjiang
Get more with myNEWS
A personalised news feed of stories that matter to you
Learn more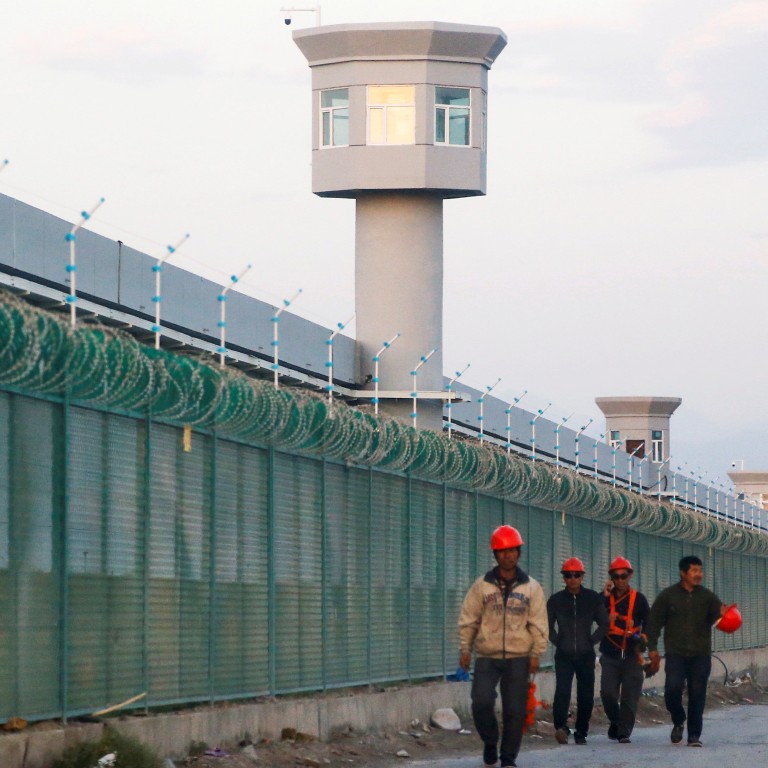 Exclusive
In windfall for Xinjiang, huge US mutual funds invest millions in its companies
Vanguard's investments in Xinjiang have tripled since 2018, records show, despite a US crackdown on trade in the region and warnings to businesses to stay away
American mutual funds have used shareholder status to endorse company 'poverty alleviation' activities targeting region's Uygurs and other minorities
Earlier this month, after US President
Joe Biden
expanded a Trump-era ban on investments in companies linked to China's state security apparatus, the White House declared that it would "not hesitate" to block US capital from flowing to certain parts of China's economy if they threaten human rights and US national security.
The 59 blacklisted corporations include Chinese oil companies, aerospace firms and telecommunications giants, part of a broader crackdown in Washington that increasingly sees American businesses as complicit in China's human rights abuses.
Yet even if giant US mutual funds like Vanguard, State Street and BlackRock – all heavily invested in China's economy – move quickly to comply with Biden's order, their investments in an entirely separate group of Chinese firms could come under scrutiny next: the millions of shares they own in companies based in
Xinjiang
, the far-west Chinese region where Washington and others accuse Beijing of committing genocide against the Uygur ethnic group.
An extensive search of publicly available US and Chinese corporate records by the
South China Morning Post
found that these three mutual fund companies, the biggest in the US and trusted by many Americans to manage their savings and pensions, have collectively poured millions of dollars into
Xinjiang
's publicly traded companies in recent years, many of them directly controlled by the
Xinjiang
government itself.
In particular, Vanguard has seen the value of its Xinjiang investments triple since 2018, according to US Securities and Exchange Commission (SEC) filings. They were worth more than US$150 million at the end of the first quarter of this year.
A Post search of SEC public records also found that some Xinjiang companies are included in US funds specially marketed to ethically conscious investors – known as "ESG" funds, for environmental, social and corporate governance.
One Vanguard ESG fund includes four Xinjiang companies, one of which has boasted in annual reports of "maintaining stability in South Xinjiang", working to "strengthen the ideological re-education of transferred workers", and providing "vocational training" to nearly 2,000 people in the region, terminology that rights groups say is a red flag for suspected human rights abuses.
The company says this is part of a "labour transfer" and poverty alleviation scheme.
The investments are legal under current US sanctions laws, experts say. And the stock purchases form only a small fraction of the biggest US mutual funds' overall investments worldwide, which are worth trillions of dollars.
They also fall in an investment category known as index funds, which track specific groups of companies compiled by outside firms – a common practice that restricts those funds' ability to swap out one company in a portfolio for another.
But they nevertheless show a continuous financial commitment to a region where other American firms – at the urging of the US government, rights organisations and industry groups – have been warned to sever ties.
"The Biden administration has made it clear that it will continue the US government focus on China, and that additional sanctions with respect to China are likely in the coming months," said John Smith, the former director of the Treasury Department's office of foreign assets control, which implements US sanctions policy.
"There is significant risk when it comes to Xinjiang, as opposed to China in general, because you have a variety of US government agencies including the Treasury Department, the Commerce Department, Customs, all focused on Xinjiang," said Smith, now a partner at the law firm Morrison & Foerster and a co-leader of the firm's national security practice.
"Every investor needs to invest with the appropriate understanding of the legal and reputational risk," he said – and anyone investing in Xinjiang's economy now should do so with "eyes wide open".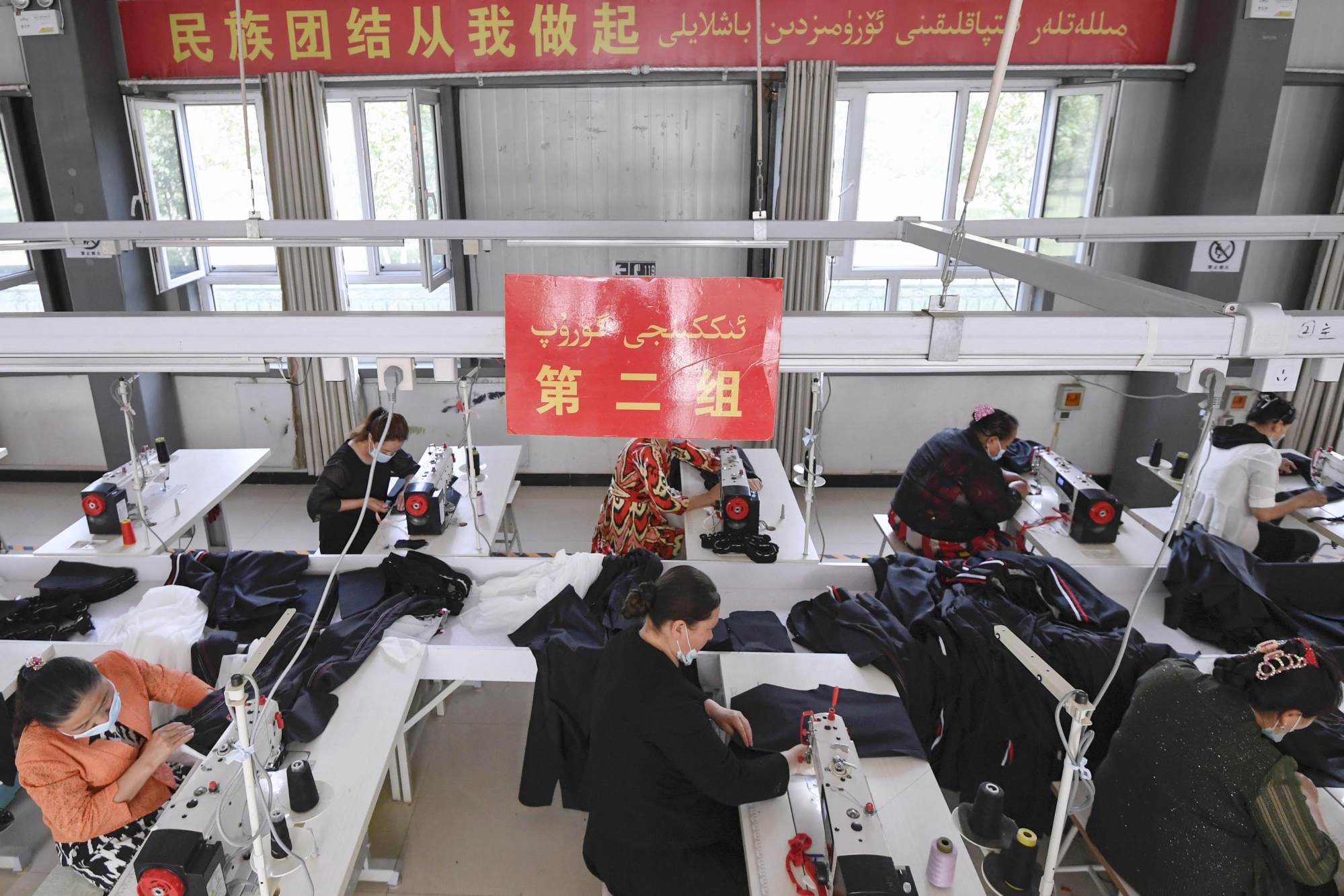 The investments are also at odds with language coming out of Congress.
"Many well-meaning Americans may inadvertently be propping up a genocidal regime because Wall Street does it for them," US Senator Marco Rubio, a Florida Republican, wrote in an op-ed about US investments in Chinese companies on May 26, one week before Biden's executive order.
Public records from the SEC also show that Vanguard, State Street and BlackRock – known in the industry as the "Big Three" – have not only purchased millions of shares of Xinjiang companies' stock, but are using their voting power as shareholders, on behalf of their investors, to support the companies' plans – approving deals, promoting board members and signing off on corporate reports with details about their activities in the region.
In April last year, while the US was preparing to start a sweeping crackdown on trade with Xinjiang, a state-owned company in the region gathered its shareholders to vote on its plans and priorities.
Its annual report was presented for approval. It boasted of the company's achievements in "poverty alleviation" – a phrase that human rights groups warn is a euphemism that masks suspected abuses against the region's ethnic minority population – by sending Communist Party members to live with local families in poverty-stricken villages around the western city of Kashgar, part of an official government policy targeting ethnic minorities known as fanghuiju.
The shareholders approved the report, and two of the "yes" votes came from Vanguard and State Street.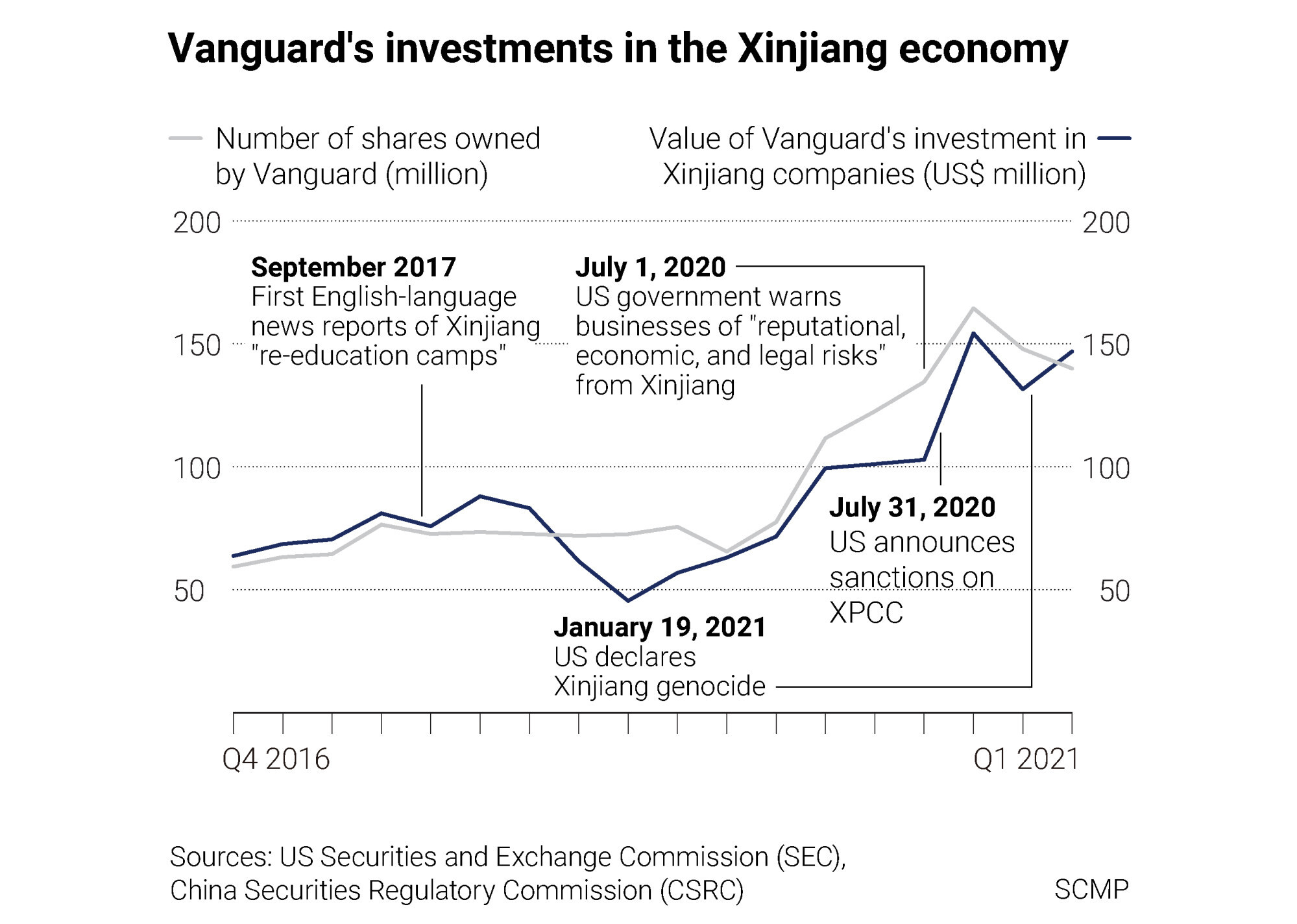 The Chinese government is suspected of detaining an estimated 1 million Uygurs and other Muslim minorities in political indoctrination camps in Xinjiang, which Beijing calls job training centres.
Evidence of suspected forced labour presented by international media, think tanks and non-governmental organisations has led the US to block imports from the region. Beijing has disputed the veracity of the evidence and denies all allegations of forced labour.
The US government has labelled Beijing's actions in Xinjiang a genocide – a term the Chinese government vehemently rejects.
At the same time, US mutual fund investments have gone to some of Xinjiang's biggest state-owned companies, which dominate the region's construction, farm equipment, mining and energy industries.
"I think [US business investment in Xinjiang] is potentially a politically powerful weapon for those that would like to see less engagement with China," said Paul Gillis, a professor at the Guanghua School of Management at Peking University. "Generally, US investors don't know where the money is going."
Watchdog groups in the US have put pressure on mutual funds for their investments in fossil fuel, tobacco and gun companies. They have also urged the funds to use their voting power to push for more diversity on corporate boards.
But as for human rights, "I don't see the index funds pushing it," said Quinn Curtis, a professor at the University of Virginia School of Law, who studies mutual funds and corporate governance.
"I think companies are still trying to navigate that," he added. "We understand that if you are doing something really egregious, like using slave labour in your supply chain, that's a risk that investors care about now."
Even as some of the mutual fund companies have tried to appeal to investors by highlighting their ESG ethical investment decisions, Xinjiang companies continue to pop up in portfolios.
"Investors might find that to be an issue," said Peking University's Gillis.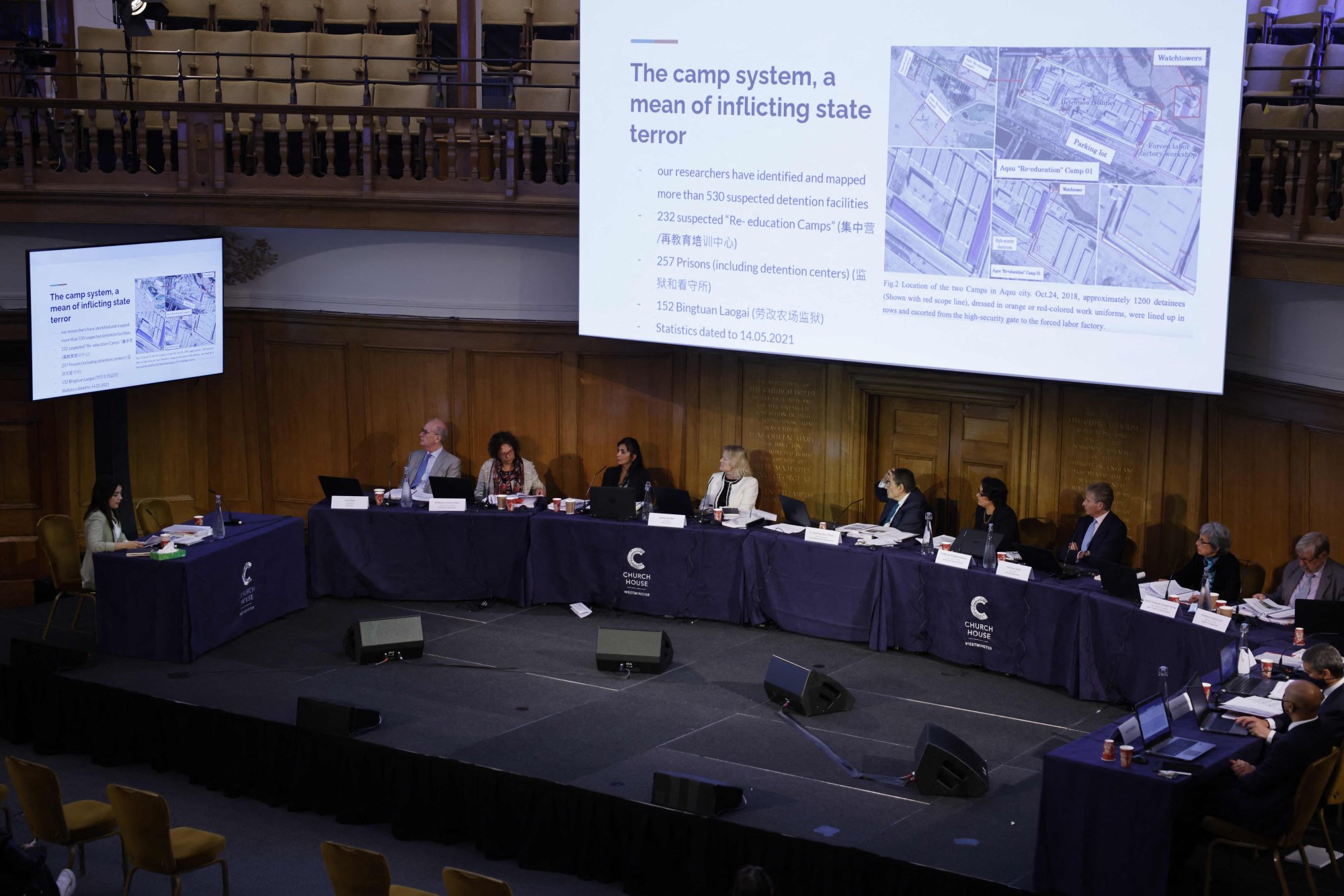 On the ESG issues, many activists are pushing the big mutual funds to use their voting power to help keep companies in line. The funds themselves often hire outside firms to guide their decisions on how to vote on the huge array of issues that may come before shareholders. 
But Vanguard says the responsibility for voting decisions in its giant stock portfolio is ultimately its own. "Even when a fund's vote happens to be consistent with a proxy adviser's recommendation, that decision is made independently," the company says in a document on its website.
"They don't always agree with our recommendation," said Warren Chen, head of Asia ex-Japan Research at Institutional Shareholder Services, one of two proxy advisory firms that controls more than 90 per cent of the proxy advisory market.
"We see that fairly often that their internal guidelines may differ from our standard policies."
Vanguard also says its proxy voting guidelines are designed "to promote long-term shareholder value".
"We have a well-established process for identifying governance risks in our portfolio companies," Vanguard says on its website.
"We characterize our approach as 'quiet diplomacy focused on results' – providing constructive input that will, in our view, better position companies to deliver sustainable value over the long term for all investors."
In one Xinjiang company's annual report, a "social responsibility" section boasts of the company's work to "strengthen the ideological re-education of transferred workers", and describes corporate officials embedding themselves in Xinjiang villages – part of the Chinese government's fanghuiju policy.
Vanguard voted to approve that report, SEC records show. At the time, it owned more than 1 million shares of the company's stock.
At a shareholders meeting for another Xinjiang company, BlackRock voted to approve a credit line for a local yarn spinning company, part of a growing textile industry in the region that human rights groups allege uses forced labour.
And at another, State Street voted to elevate a former local Communist Party secretary to general manager at a Xinjiang energy company.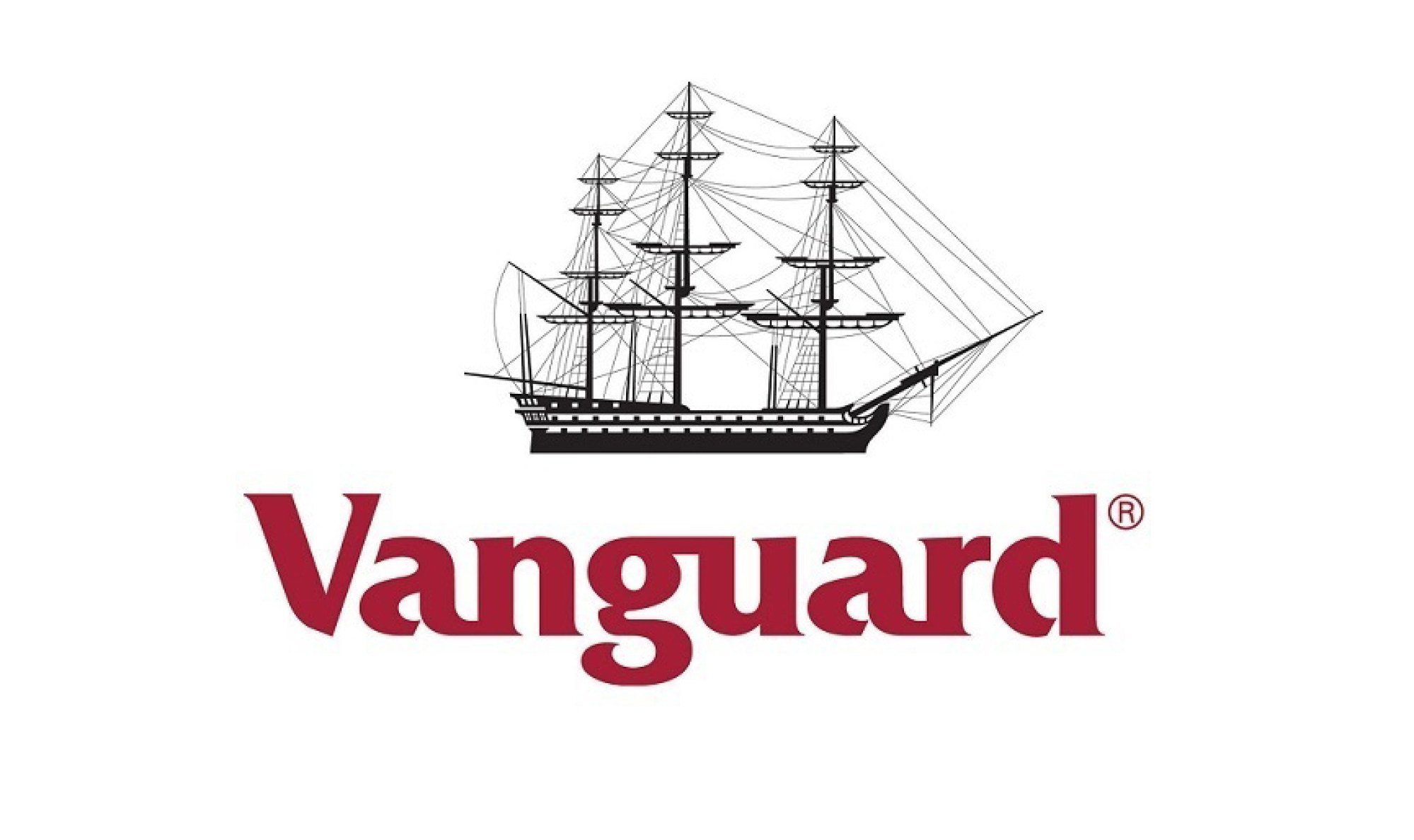 Experts say the giant US mutual funds likely do not keep track of every detail that comes up for a vote across their thousands of investments around the world, although records show they do occasionally vote against the management of the Xinjiang companies.
"Every medium to large company in Xinjiang has a role in the system," said Darren Byler, a postdoctoral fellow at the University of Colorado who has interviewed Xinjiang villagers and Han participants in the state programme that sends people to live inside ethnic minorities' houses.
"It's really a difference of degree rather than of kind."
Vanguard and State Street declined to respond to questions about their investments and proxy votes in Xinjiang companies, or whether they viewed those investments as risky.
In response to similar questions, BlackRock said in a statement that "concern about human rights is a fundamental issue" for the company.
"Our dedicated stewardship teams engage companies on a range of issues that can impact long-term shareholder value, including how companies integrate human rights considerations into their business and what steps they are taking to address such issues," it said.
Index funds, which are a particular form of mutual fund, are designed to mirror the performance of various stock indices – lists of publicly traded corporations compiled by outside companies like S&P, FTSE Russell and MSCI.
One FTSE Russell index tracked by a Vanguard fund includes 18 Xinjiang companies. It's up to the funds themselves to choose which indices they want to track, experts say. 
"That's a business decision," said Jill Fisch, a professor of business law at the University of Pennsylvania's Carey Law School and co-director of the school's Institute for Law and Economics.
Index funds are considered passive. If an individual company listed on an index engages in activities that the fund manager doesn't like, the index fund can't switch it out for a different company instead, experts say. Vanguard describes its index fund investments as "near-permanent".
Last September, after the US Treasury Department announced human rights sanctions on the Xinjiang Production and Construction Corps (XPCC) – the quasi-military entity that dominates huge parts of Xinjiang's economy – FTSE Russell announced that it would no longer include XPCC-owned companies in its indices. Vanguard dumped its shares in the companies too, records show.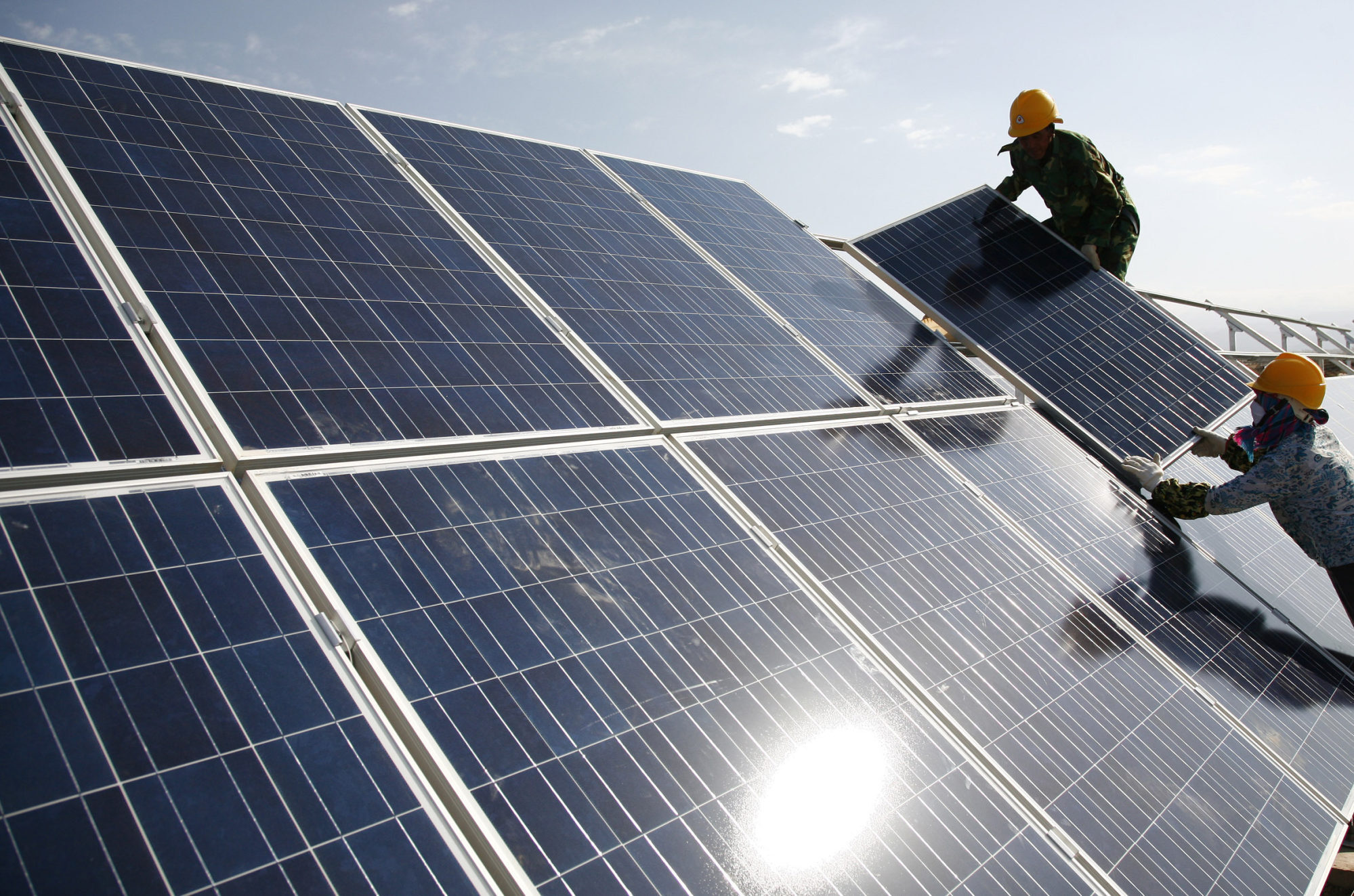 In theory, if more sanctions are announced that implicate additional Xinjiang companies in the Big Three funds' portfolios, the indices and US funds could quickly abandon their shares. But as long as a company's stock is in the index, the index fund needs to hold it.
On May 12, for example, US climate envoy John Kerry said the Biden administration was considering sanctions on Xinjiang's solar industry, which has also been accused in multiple reports of using forced labour.
SEC records show that Vanguard owned more than 3 million shares of stock in a Xinjiang solar company in the first quarter of this year.
Chinese regulations do not allow foreign investors in the country's A-share market, which comprises Chinese companies listed in the mainland, to own more than 30 per cent of a company's stock.
US mutual funds' investments in Xinjiang companies fall far below those levels, meaning a proxy vote against management would likely amount to only a protest vote.
Chinese-listed firms tend to have a high concentration of ownership, controlled by a small group of people, or belong to "corporate groups" comprising a parent company and subsidiaries that are all treated as a single entity for legal and tax purposes.
This is particularly true for listed state firms, many of which are still under majority control by the government, according to a paper by TJ Wong, a professor at the University of Southern California Marshall School of Business.
That means no matter how small shareholders vote, the final decision is up to the controlling shareholders.
Experts say it also depends on what topic comes up for a vote. In some situations, Chinese regulations prevent the majority shareholder from voting, for example.
"In such circumstances, if the foreign shareholding is relatively concentrated, say 5 or 6 per cent, it may still play a relatively bigger role in the vote," said a person close to the main regulator of China's securities industry, who was not authorised to speak publicly.
"For companies with more decentralised shareholding, it is possible that if institutional investors join together to vote … it could really have an impact on the outcome."
Last year, the Chinese central government said it would encourage more institutional investors to participate in corporate governance, in a bid to "sustain steady, healthy growth of capital markets".
However the Big Three decide to engage with China's markets going forward, their investments in Xinjiang stocks could become liabilities, particularly if any companies in their portfolios are implicated in the region's suspected human rights abuses, and are subject to another executive order like the one issued this month.
"It's costly to give time and attention to every company in the portfolio," said Curtis, from the University of Virginia law school. "And it wouldn't be shocking if there are some blind spots."