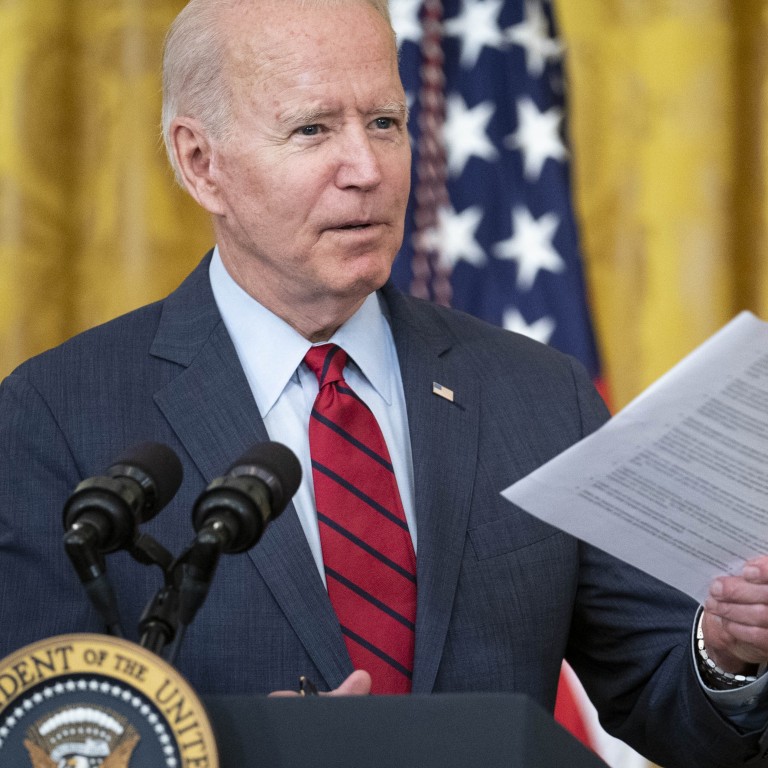 'Repression by Beijing' killed Hong Kong's Apple Daily, Joe Biden says
US president and lawmakers from both parties denounce the moves that forced the 'much-needed bastion of independent journalism' to close
Biden also calls for release of detained journalists and media executives, saying their work is 'not a crime'
US President
Joe Biden
lamented the closure of Hong Kong's
Apple Daily
newspaper on Thursday, putting the blame squarely on Beijing and calling for the release of the tabloid's detained journalists and executives.
"Intensifying repression by Beijing has reached such a level that Apple Daily, a much-needed bastion of independent journalism in Hong Kong, has now ceased publishing," Biden said in a lengthy statement.
After a 26-year run, the stridently anti-Beijing Apple Daily printed its final edition on Thursday, after police raids on its offices and the seizure of assets by authorities. The crackdown on the paper stems from allegations it advocated for foreign sanctions in violation of Hong Kong's National Security Law, which prohibits collusion with foreign powers.
"It is a sad day for media freedom in Hong Kong and around the world," said Biden, joining a chorus of outrage from lawmakers and rights groups over the newspaper's demise.
"Through arrests, threats and forcing through a National Security Law that penalises free speech, Beijing has insisted on wielding its power to suppress independent media and silence dissenting views," said Biden, calling Beijing's encroachment on Hong Kong's autonomy a violation of its "international obligations".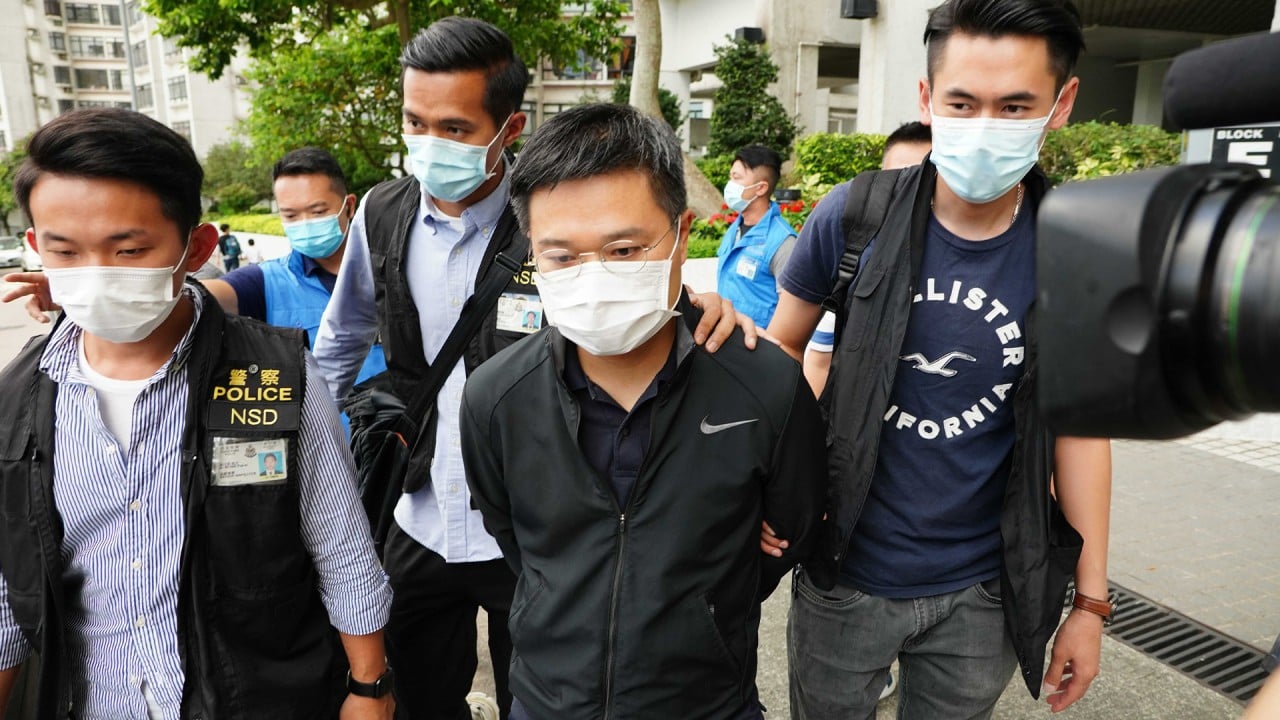 02:32
Apple Daily editor-in-chief, 4 newspaper directors arrested under Hong Kong national security law
Apple Daily editor-in-chief, 4 newspaper directors arrested under Hong Kong national security law
Biden's comments follow a statement by the EU on Wednesday that Apple Daily's closure "seriously undermines media freedom and pluralism, which are essential for any open and free society", and that China made international commitments "to respect Hong Kong's high degree of autonomy and rights and freedoms".
Under the terms of Hong Kong's handover from British to Chinese rule in 1997, Beijing agreed that the city would continue to enjoy a "high degree of autonomy" until at least 2047.
Hong Kong Chief Executive Carrie Lam Cheng Yuet-ngor has stressed that the National Security Law – imposed by Beijing in 2020 – would not affect press freedoms.
Yet those pledges have done little to assuage fears of government critics, amid a wave of journalist arrests and growing concerns that the law's broad provisions are fuelling self-censorship.
Apple Daily's editor-in-chief, publisher and three other executives were arrested last week, while founder Jimmy Lai Chee-ying is serving a prison sentence over his involvement in unauthorised protests. Lai, a fierce critic of Beijing, also faces several charges under the National Security Law.
Biden called for the release of the journalists and media executives who have been detained, stressing that the act of journalism was "not a crime".
The independent media's role in holding leaders accountable was "needed now more than ever in Hong Kong" and other places around the world where democracy was "under threat", he said.
The US leader's concerns were echoed by lawmakers on Capitol Hill, where a strong response to Beijing remains one of few policy priorities uniting both parties.
Apple Daily was "just another victim" of the Chinese Communist Party's "suppression", tweeted Representative Michelle Steele, Republican of California.
Senator Ed Markey, Democrat of Massachusetts, called the raids on the paper's office an "outrageous example of the Chinese government's repression and the culmination of years of tightening space for press freedom in Hong Kong".
Since pro-democracy protests exploded in Hong Kong in 2019 over a government proposal to allow extraditions to mainland China, US lawmakers have pushed through a number of bills paving the way for punitive measures against Chinese and Hong Kong officials.
Under the authority of one such bill, the Hong Kong Autonomy Act, the Biden administration rolled out sanctions against 24 Chinese and Hong Kong officials in March, citing new restrictions imposed by Beijing on Hong Kong's electoral system.
Reached on Thursday, a US State Department spokesman would not comment on whether the agency was weighing punitive measures against officials in Hong Kong or Beijing over Apple Daily's closure, instead deferring to Biden's statement.
Biden himself made no mention of concrete steps, vowing only in broad terms that the US would "not waver in our support of people in Hong Kong and all those who stand up for the basic freedoms all people deserve".