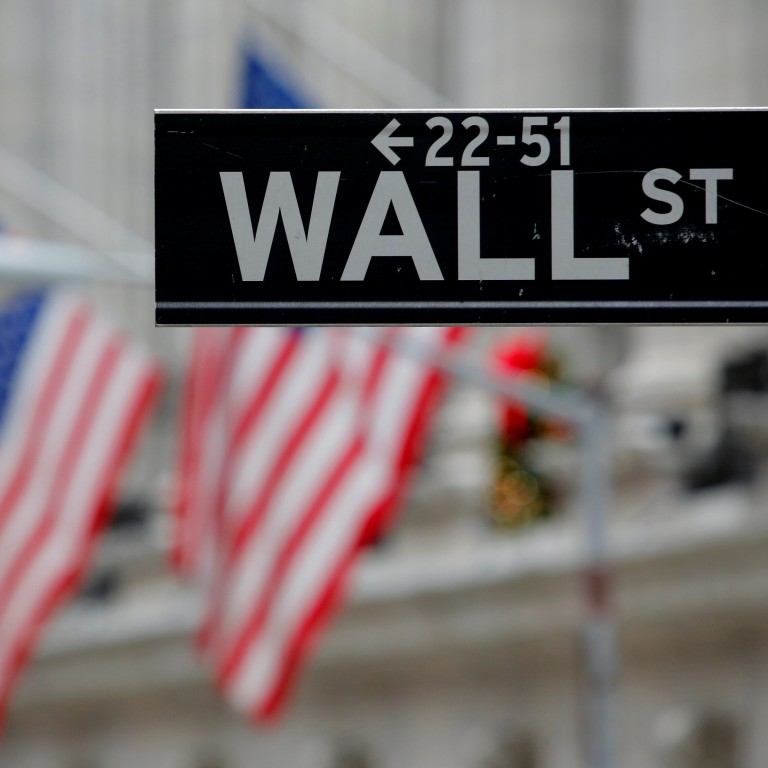 Major US stock indices to remove more Chinese companies following order by Joe Biden
Move by S&P Dow Jones Indices comes after executive order by Biden administation banning investment in businesses thought to have ties to Chinese military
FTSE Russell is also planning to drop another 20 Chinese businesses from its benchmarks
S&P Dow Jones Indices has announced that it will
remove more Chinese companies
from its indices to align with an executive order by US President
Joe Biden
that prohibits investment in businesses believed to have ties to the Chinese military.
The company, which maintains the Dow Jones Industrial Average and Standard & Poor's 500, said on Wednesday it would drop 25 companies – including Aerospace Communications Holdings, China Shipbuilding Industry Co and Inner Mongolia First Machinery – from its benchmarks on August 2.
Signed last month, Biden's order expanded on one issued by former president Donald Trump, which prohibited Americans from investing in companies that Washington linked to the Chinese military. Biden's order increased the number of blacklisted Chinese companies to 59.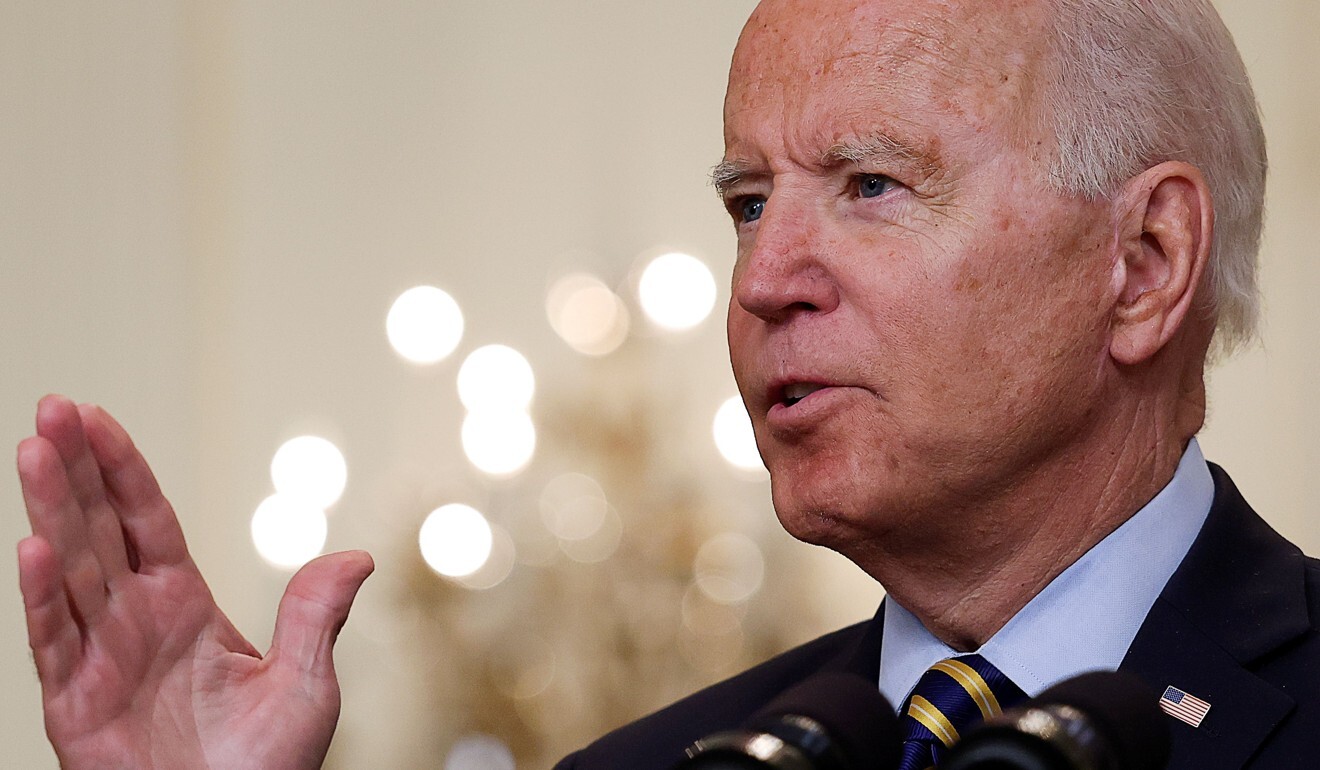 FTSE Russell, another global provider of stock benchmarks and an arm of the London Stock Exchange Group, said it would also drop another 20 Chinese firms from its indices on July 28.
The removals will force global fund managers to rebalance their investment allocations that mirror the indices, dropping the businesses that are no longer part of those benchmarks.
The moves by the index providers reflect the deepening financial decoupling of the world's two largest economies. The US and China had until recently remained fully engaged financially despite the nations' worsening relations on trade, technology and military fronts.
But since June 2020, the US Defence Department has identified more than 40 Chinese companies as allegedly having ties to the Chinese military and urged they be banned from American investment.
Biden's action showed Washington's intent to continue to pressure Wall Street away from investments that could help China build out its military and tech capacity.
Late last year, Trump also signed into law a bill to compel US-listed foreign businesses to comply with the auditing standards followed by US publicly traded companies.
The Holding Foreign Companies Accountable Act did not specifically mention China, but it was clearly targeted at companies based there: Beijing has refused to let them hand over those audits, saying they are state secrets.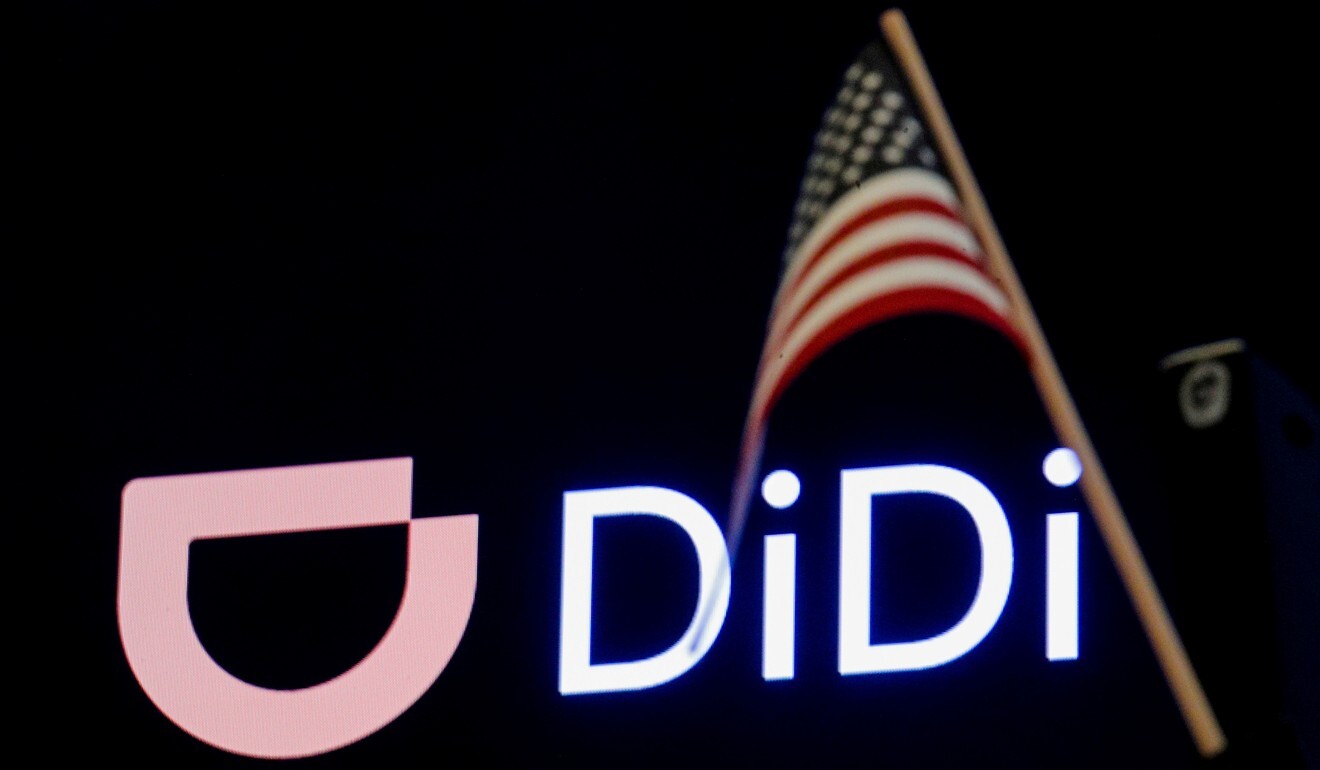 Despite these rising headwinds, Chinese companies, many in the technology sector, have continued to list on US stock exchanges. The amount of capital they raised in the US reached a new high in the first six months this year as 36 companies received a total of US$12.6 billion in their initial public offerings.
Now these companies, which were looking for higher valuations of their businesses in the US, are increasingly caught in the tensions of the two governments.
Last week, Beijing announced an investigation into China's ride-hailing giant Didi Global shortly after the company had its IPO in the US, raising US$4.4 billion. And this week, China's State Council said it would tighten the ability of Chinese companies to list overseas by closing a loophole they had used.
In Washington, the US Senate recently passed a bill allowing regulators to delist foreign companies if they do not comply with audit rules within two years instead of three.
Since the Pentagon blacklisted the first batch of companies last year, FTSE Russell removed eight Chinese companies – China Railway Construction Corporation and surveillance camera maker Hangzhou Hikvision among them – from several global stock benchmarks.
S&P Dow Jones Indices in December dropped 21 companies from its stock and bond benchmarks, including Luokung Technology, a mapping technology company listed on Nasdaq. But the company sued the government over the designation and last month was removed from the blacklist after a federal judge issued a preliminary injunction in favour of the firm.
The indices provider said on Wednesday that seven companies, including Luokung and the supercomputer manufacturer Sugon, are now eligible to be returned to the benchmarks since they are no longer on the list.
This article appeared in the South China Morning Post print edition as: American stock indices to remove more China firms