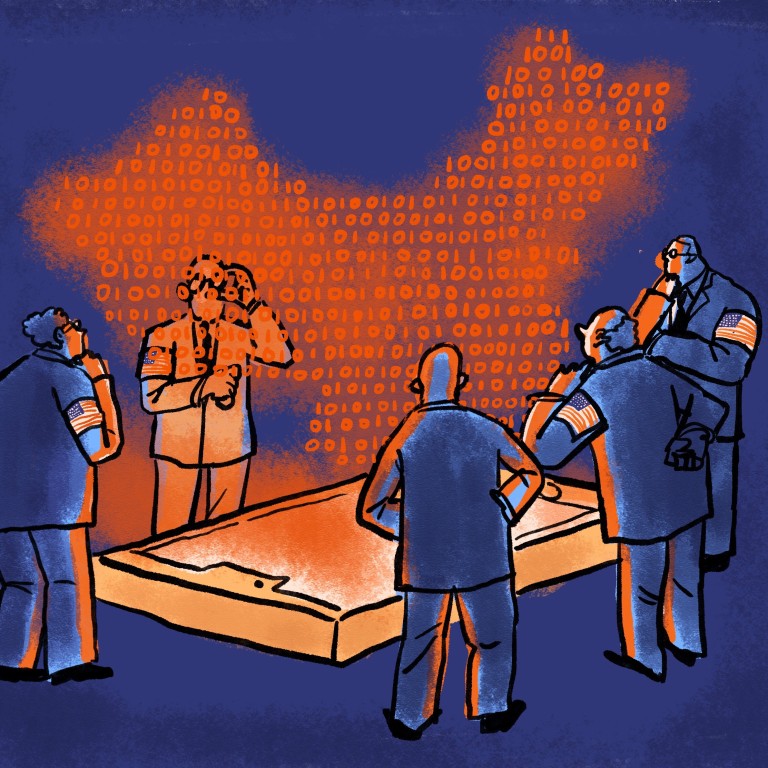 Joe Biden, US lawmakers working on parallel tracks to bolster China tech policy
The administration puts together a team of advisers to devise a policy that strikes a balance between national security and technological innovation
Congress moves to secure massive funding for domestic tech companies and research labs, which must compete against counterparts that get subsidies from Beijing
In the final article in a five-part series on US-China technology policies, Jodi Xu Klein looks at the status of United States efforts six months into a new presidency and new session of Congress. The first part of the series, on how China policies vary in different US agencies, is here; the second part, on Huawei Technologies' prospects, is here; the third, on Chinese supply-chain woes, is here. The fourth, on the battle for talent, is here.
In his first six months in office, US President
Joe Biden
has brought into his administration experts with a wide range of tech, science and national security experience, taking the first steps in assembling a team to develop a more comprehensive policy toward China.
His first move was to create a new job to advise and coordinate three White House technology and national security teams. Tech policy veteran Jason Matheny was chosen for the position in March.
In May, scientist Eric Lander was confirmed as the director at the Office of Science and Technology Policy (OSTP), with the role newly elevated to cabinet level. And last week, former Pentagon official Alan Estevez was nominated to lead US tech export control in the Commerce Department.
All three picks have expertise straddling multiple areas of defence, technology and public policy.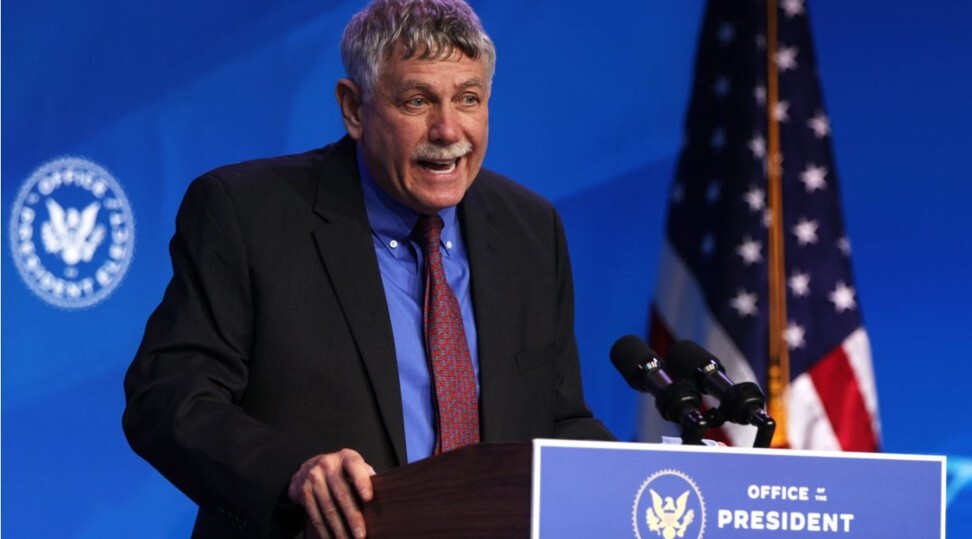 With these positions, the administration is putting together a team of senior advisers to devise a China policy that strikes a balance between national security and technological innovation, and also guides US institutions and companies on how to best allocate hundreds of billions of dollars in tech research and manufacturing funding that is being finalised in Congress.
"It's encouraging that the administration is fixing the staffing problem the Trump administration had. Having a fully staffed administration on China policy would definitely be an improvement. These picks all look very good on paper," said Derek Scissors of the Washington-based think tank American Enterprise Institute. "It's the first step."
In his new job, Matheny, who founded the Centre for Security and Emerging Technology at Georgetown University, was given three titles in a fusion role spanning the National Security Council, the Office of Science and Technology Policy and Biden's advisory team for technology and national security.
Lander – who now leads the Office of Science and Technology Policy and is also a geneticist and mathematician – has policy experience as co-chairman of the President's Council of Advisers on Science and Technology in Barack Obama's administration.
If confirmed by the Senate, Estevez will lead the 450-person Bureau of Industry and Security (BIS) at the Commerce Department, which oversees the Entity List of companies and individuals that are restricted from doing business with US firms.
Former president Donald Trump never filled the position. To further bulk up the leadership in export controls, Biden has nominated Thea Kendler, who prosecuted the US case against Huawei Technologies CFO Meng Wanzhou, to be assistant secretary for export administration at the Commerce Department, working under Estevez.
The Trump administration worked to establish policies to restrict US investment in Chinese tech companies.
Washington has also limited Chinese acquisitions of advanced US technology, subjecting proposed deals to reviews by an inter-agency group led by the Treasury.
US sales of technology to China are restricted under the Commerce Department's export control group, which Estevez will head once confirmed, but there are ways to go around them. All the while, Americans can buy shares in Chinese tech firms through capital markets, indirectly helping Beijing and its military.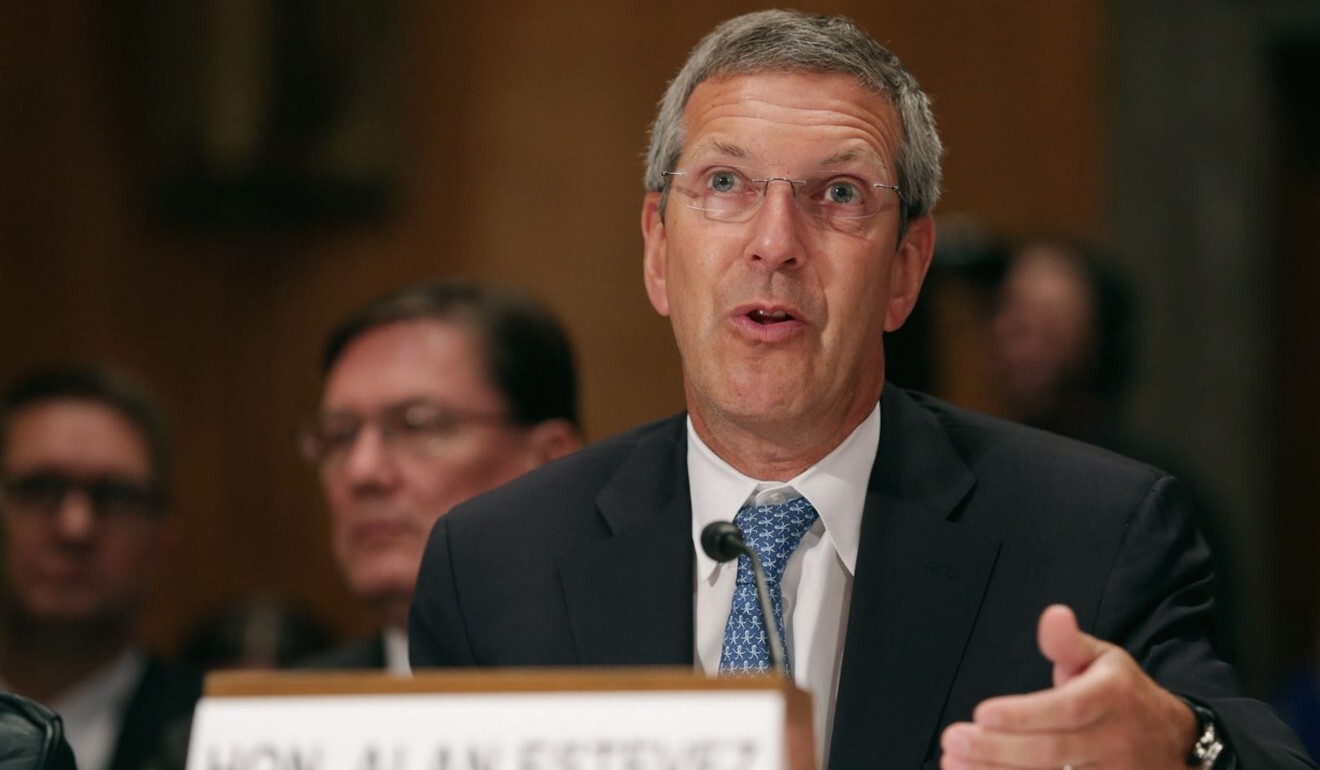 While he has taken forceful action in other areas of China policy – including sanctions over suspected abuses in
Xinjiang
and a warning to American businesses over the clampdown in Hong Kong – Biden has said many times that tech and science are central to US competition. Some policy watchers say the US needs to have a clearer China tech policy that can provide guiding principles for future rule-making.
"This is the first time we've had two major powers in strategic competition under conditions of globalisation. There isn't a playbook for what it looks like," said Helen Toner, director of strategy at Georgetown's Centre for Security and Emerging Technology.
"Everyone talks about decoupling, but decoupling can mean many different things," she said. "So what are the kinds of ties that are problematic? That is something that we are just muddling through right now and still finding answers."
On Capitol Hill, Congress is moving to secure massive funding for domestic tech companies and research labs, which must compete against Chinese counterparts that have benefited from decades of subsidies from Beijing.
US government spending on research and development as a share of GDP has dropped to the lowest level in the last 60 years, at an average of 2.8 per cent of GDP. Meanwhile, China's R&D investment grew to 2.23 per cent of its GDP in 2019 and is set to pass the US by 2025.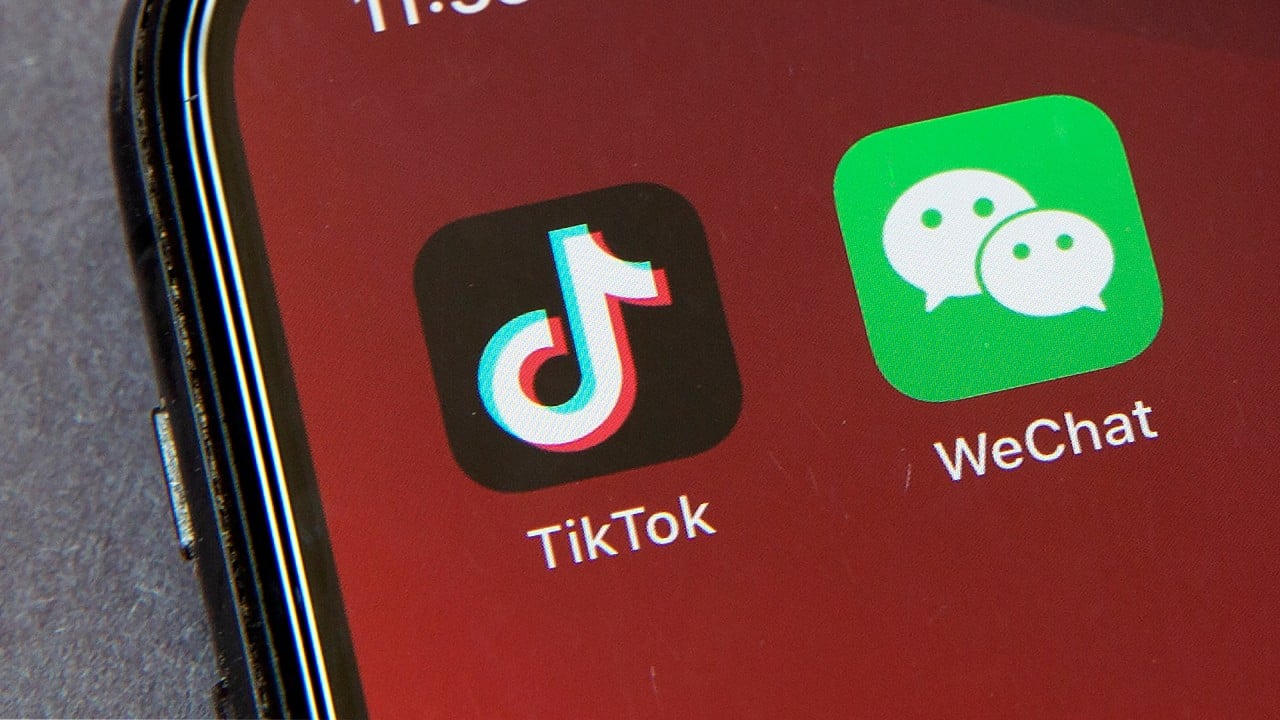 00:54
US President Joe Biden drops Donald Trump orders seeking ban on China's TikTok, WeChat
US President Joe Biden drops Donald Trump orders seeking ban on China's TikTok, WeChat
This month, the House Foreign Affairs Committee approved the Ensuring American Global Leadership and Engagement Act, known as the Eagle Act, which targets China on a number of fronts. The Creating Helpful Incentives to Produce Semiconductors for America Act, or the Chips for America Act, will allocate US$52 billion for US microchip manufacturers.
The most sweeping bill – the US Innovation and Competition Act (USICA) – passed the Senate in June, and would provide US$244 billion for tech research and development, as well as funding for domestic chip makers.
Some policy watchers said that while there were many positive elements to the bill, it has become difficult to find points of emphasis because it incorporates so many elements, many of which might still be underfunded.
For example, the bill aims to allocate US$15 million to help pay for expert advice companies might need to move their suppliers away from countries such as China. But Scissors said it was a "laughable amount" because "US$15 billion would be a start to help the firms with their relocation costs, and the executives do not need advice on their supply chains because they know better than anyone else".
And if the legislation becomes law, it would require knowledgeable handlers to carry out its disparate mandates, analysts said.
Meanwhile, as the bills are being debated, the Biden team has made measured changes to existing China tech policies.
When the president expanded the number of military-linked Chinese companies to 59 in a June executive order prohibiting US investment in the firms, he also removed 17 whose presence on the blacklist was considered less grounded legally.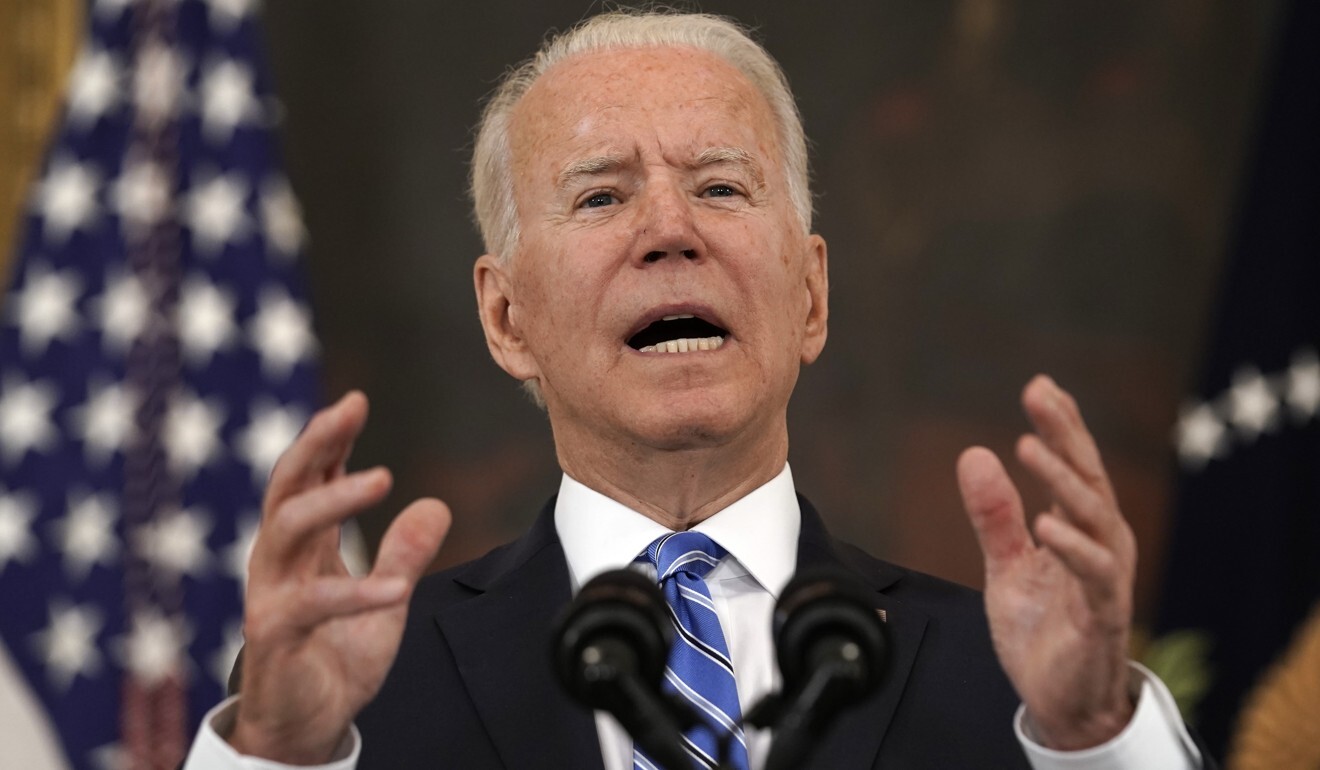 "This executive order is significant. Although there's a large degree of continuity on China policy in this administration so far, this order is an attempt to place these restrictions on a firmer legal foundation," said Mario Mancuso, lead lawyer of the national security practice at Kirkland Ellis who was the undersecretary of the Bureau of Industry and Security at the Commerce Department for president George W. Bush.
Chinese smartphone maker Xiaomi and big data company Luokung Technology won court cases because the Defence Department's designation linking them to the Chinese military did not hold, said Mancuso.
Biden's action improved the investment blacklist's legal standing by moving its management authority from the Defence Department to the Treasury Department. It also changed the definition for questionable companies from ties with Chinese military to associations with the Chinese government.
Biden also granted a reprieve to TikTok, owned by the Chinese tech company ByteDance, by revoking a Trump executive order that had proposed to ban the popular video-sharing app. The administration is also reviewing policies aiming to prohibit other Chinese mobile apps' operations in the US.
As the US appears to be turning the corner in the coronavirus pandemic, the administration is expected to turn its focus even more sharply to China, its paramount rival.
"Given the Covid crisis it had to deal with first, the Biden people haven't gotten to actual policy yet," said Scissors. "We are now waiting to see what the administration is trying to do in a coherent fashion.
"In the fall, they're going to have to produce a China policy. And that's when we will find out how well they will do and whether the staff that they brought in can work effectively with each other and with Congress."