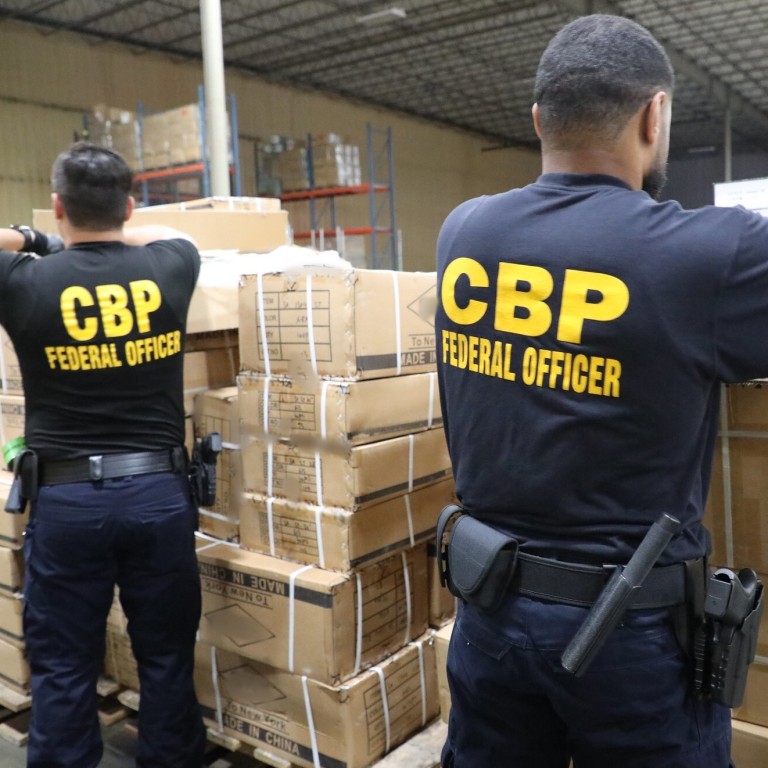 Hi-tech tools may keep forced-labour goods out of US market as top brands brace for Xinjiang ban
The US customs agency is soliciting proposals for ways to identify suspect products in the supply chain, with technologies including DNA-based molecular tagging
New techniques can determine where textiles originate, aiding companies that likely will be required to prove their goods didn't come from Xinjiang
Earlier this summer, the powerful US government agency that oversees America's borders and ports sent out a call for help: it wanted to stop goods made with forced labour from entering the country, but needed better technology to track them down.
It did not mention China by name, but the message was clear.
US border agents are preparing for a total ban on all goods entering the US from China's far-west
Xinjiang
region, where Beijing is accused of carrying out a genocide against Uygurs and other mostly Muslim minority groups, and subjecting many of them to forced labour.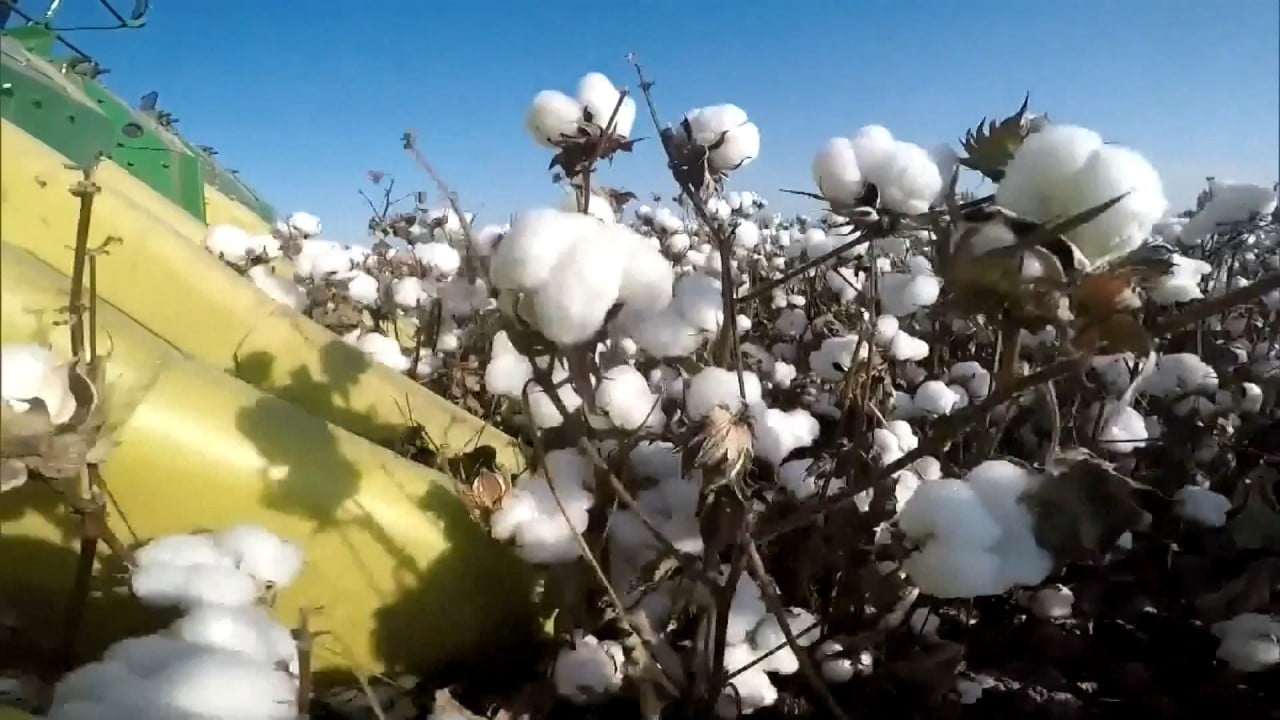 01:08
Xinjiang, China's top cotton producer
Xinjiang, China's top cotton producer
It has sparked something of a gold rush for science and technology companies hoping to get in on the big business of blocking imports from
Xinjiang
.
"We're certainly going to pursue it because it's an interesting business opportunity," said Ricardo Carossino, the president and CEO of Stratum Reservoir, a company that uses hi-tech forensic methods to track petroleum supply chains.
Already, the federal customs office has heard from companies pitching a range of cutting-edge technologies like DNA-based molecular tagging, genotyping and stable isotope analysis.
The agency held a two-day industry event in late June and solicited proposals for new tools to catch products from places suspected of having a high risk of forced labour.
"Origin tracing technologies show potential for helping the trade community understand the source of raw materials," said CBP spokesman Nathan Peeters.
The agency has not yet formally solicited any contracts with the companies. But should they decide to, they may have a long line of businesses to choose from.
One New York company, Applied DNA Sciences, has worked with the retailer Costco to make sure its luxury Pima cotton goods aren't being diluted with cheaper cotton. It says the same technology can be used to spot cotton grown in
Xinjiang
.
Texas-based Stratum Reservoir (then operating as Weatherford Laboratories) used its isotope analysis tools to help determine whether oil appearing in the Gulf of Mexico came from the 2010 Deepwater Horizon spill. It says it can use the same methods to track down where textiles originate.
The customs agency has already started testing out some of the technology. According to federal records, it paid a New Zealand company, Oritain, nearly US$100,000 last year to conduct a 60-day trial of its isotope analysis methods to trace cotton supply chains.
Some clothing retailers already use Oritain's services. The North Carolina-based brand Cone Denim announced in January that an audit using Oritain's technology had found that none of its cotton was sourced from Xinjiang.
"From everything we've seen, it's real and it works," Scott Nova, executive director of the Worker Rights Consortium, said of the technology. "If it can – and it appears it can – tell you where the cotton was grown, that's an enormously powerful tool."
Rising interest in the technologies comes amid growing scrutiny of China's policies and actions in Xinjiang, where rights groups and some governments believe ethnic minority groups have been detained en masse and subjected to political indoctrination and, in some cases, forced labour.
Beijing denies committing any human rights abuses in the region. Asked about the technologies, Liu Pengyu, a spokesman for the Chinese embassy in Washington, said "anti-China forces" were trying to manufacture "forced industrial decoupling" with Xinjiang.
"But no matter what they do, I want to tell them that attempts to suppress Xinjiang's economic and social development and undermine its stability and prosperity to contain China will never succeed," Liu said.
US scrutiny of Beijing's human rights record in Xinjiang has resulted in a flurry of import bans over the past two years targeting specific goods and vendors from the region, including cotton and tomato products.
Of all the bans around the world it has ordered since 2020, more than half relate to Xinjiang. And of the US$367 million worth of goods the customs agency has detained this year – a six-fold increase on the previous year – three-quarters were tied to Xinjiang, said Peeters.
The agency has also increased the amount of resources it devotes to tackling forced labour, with one CBP official saying in July that it would be doubling the size of its forced labour division by the end of this fiscal year, thanks to new funding from Congress.
But pressure on the administration to do more continues to grow. A bipartisan bill making its way through Congress, called the Uygur Forced Labour Prevention Act, would effectively block the import of all goods coming from the region, from jeans to solar panels to toys.
The legislation passed the Senate with no objections in July, and a similar version is awaiting a vote in the House, potentially after lawmakers return from their summer recess. If it becomes law, importers would have to prove to CBP that their Xinjiang goods were not made using forced labour.
Experts say that is an impossible task because audits in Xinjiang are unreliable. Workers there are reported to be under constant surveillance and unable to speak freely – if independent auditors are allowed into the region at all.
"There's the difficulty of actually getting access on the ground in Xinjiang and conducting audits in Xinjiang because it's a virtual police state," said an industry insider at a prominent trade association, speaking on condition of anonymity to discuss what is a touchy subject for retailers hoping to preserve their access to China's markets.
Instead, companies will likely have to find ways to prove that their goods didn't come from Xinjiang at all. And the new technologies are expected to play a major role in that process.
"It's like CSI for cotton," said MeiLin Wan, the vice-president for textiles at Applied DNA Sciences. "Even in a criminal case, say the criminal gets caught, they're not just relying on just one bit of evidence."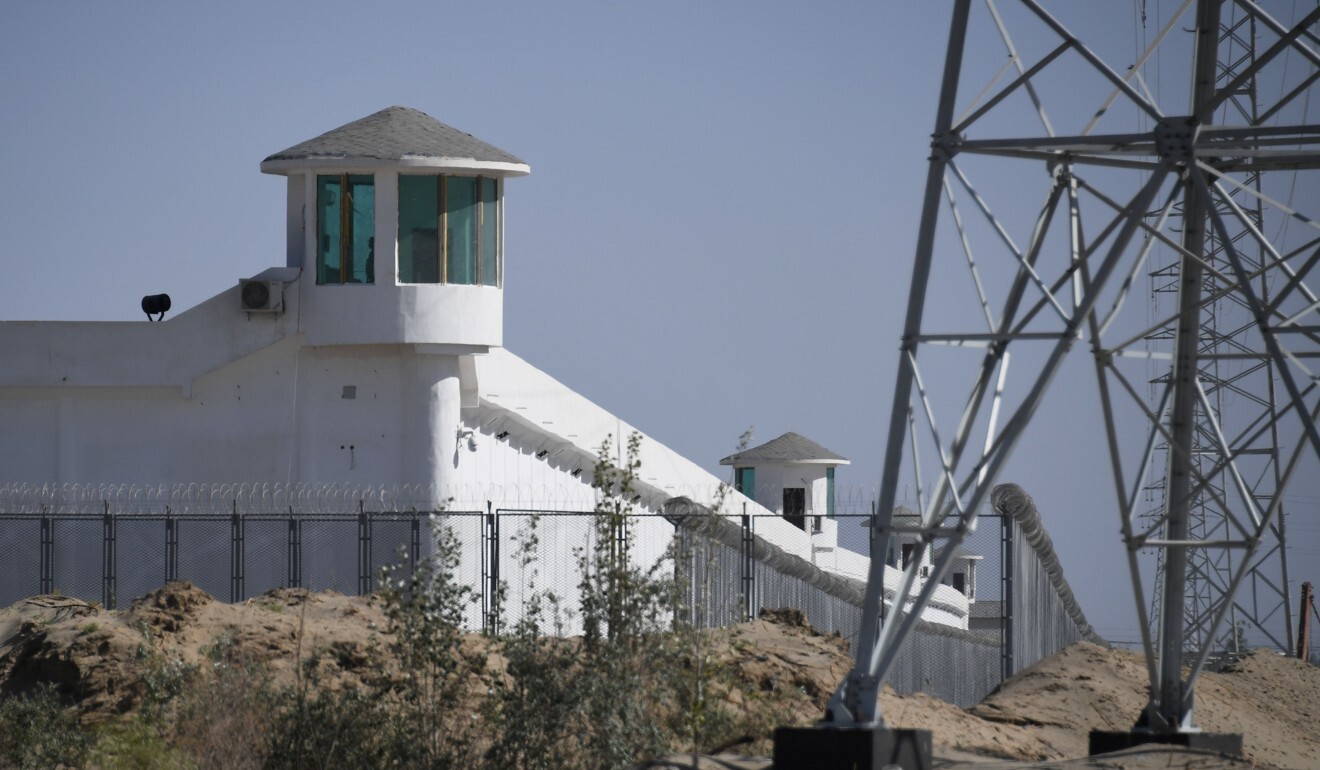 DNA molecular tagging involves spraying a bale of raw cotton with a "tag" that contains information about where and when the cotton was grown, and even who processed it.
Genotyping, or genetic fingerprinting, can compare the genetic codes of a piece of clothing with raw materials from a certain place to see if they match.
Stable isotope analysis, a technique traditionally found in the world of forensics, can compare the chemical fingerprints between apparel and raw materials.
Different combinations of elements like carbon and hydrogen can be traced to particular altitudes, temperatures, precipitation and soil types, which can help determine the region where a substance was likely sourced.
"We are damaging a lot of T-shirts and hoodies and trousers and so on at the lab," said Carossino from Stratum Reservoir. "It's not technologically challenging. It's just time consuming and getting our hands on the samples."
Despite the promises of powerful, innovative technology that can determine where a T-shirt's cotton was grown, experts and the tech companies themselves caution that these tools still might not tell the whole story.
What if a Xinjiang yarn spinning factory is using cotton grown in the US? Businesses will still have to know their supply chains up and down, experts say.
"Technology is just one piece of the puzzle," said Anasuya Syam, human rights and trade policy adviser at the Washington-based Human Trafficking Legal Centre, who spoke at an event on forced labour that CBP hosted last month.
The industry association is exploring a host of screening technologies to recommend to its members, the insider said, but added that retailers would generally not speak out about their efforts to eradicate Xinjiang cotton from their supply chains for fear of jeopardising their market access in China.
"We are going to continue to work to end any nexus with Xinjiang," the person said. "But we're not going to say anything publicly."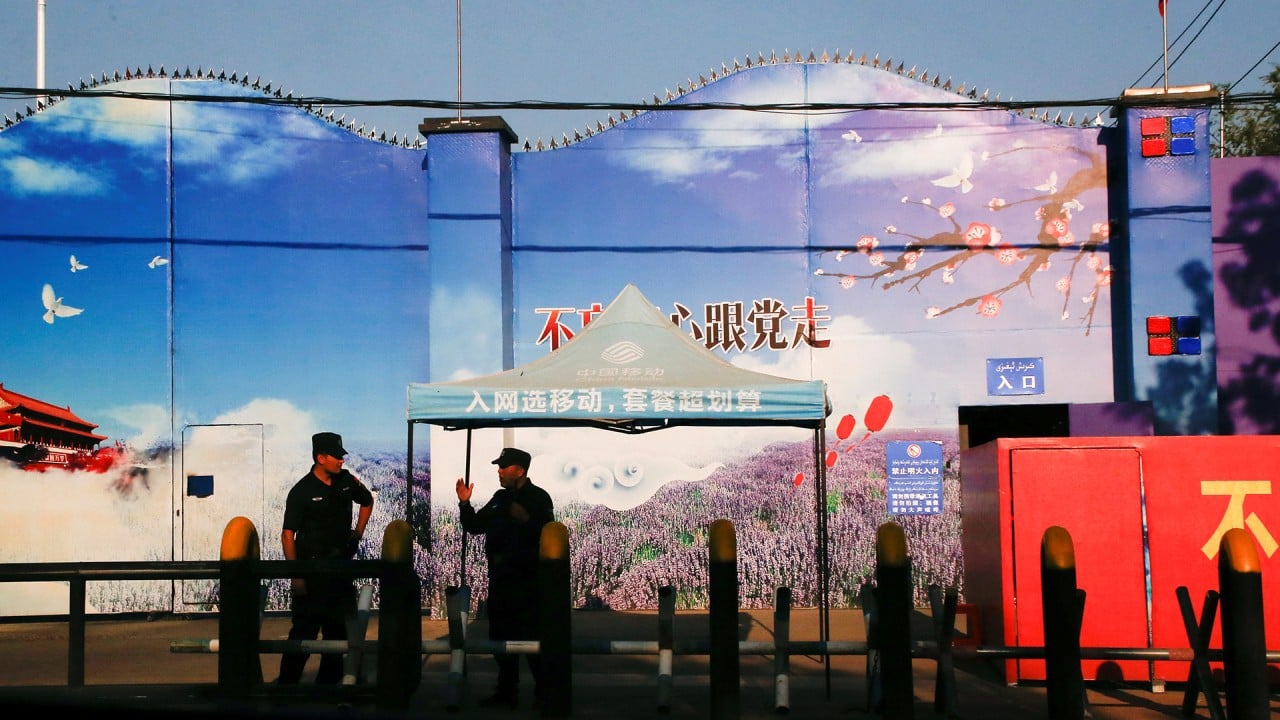 02:27
US declares China has committed genocide in its treatment of Uygurs in Xinjiang
US declares China has committed genocide in its treatment of Uygurs in Xinjiang
Not all companies have the same attitude. While some industry members are seeking to get ahead of the curve, others view the new technology as a threat to their business, said Nova of the Worker Rights Consortium, a Washington-based labour rights watchdog.
"Some are utilising it but many are not, and it's making them – I can tell you – very nervous," said Nova, citing conversations with a number of brands' representatives about their connections to Xinjiang. He declined to name the brands.
"They understand that the fact their cotton is from Xinjiang could be exposed tomorrow based on hard scientific data that's never existed before," he said. "They've controlled that information up until now; now it is outside of their control as a result of this technology, potentially."
Whatever the brands decide to do next, they should have been monitoring their supply chains much more closely all along, instead of waiting for Washington to act and then scrambling to adjust, said Wan from Applied DNA Sciences.
"These companies have already wasted decades of doing very little," she said. "Xinjiang is maybe the nail in the coffin. It's not like these problems didn't exist previously."