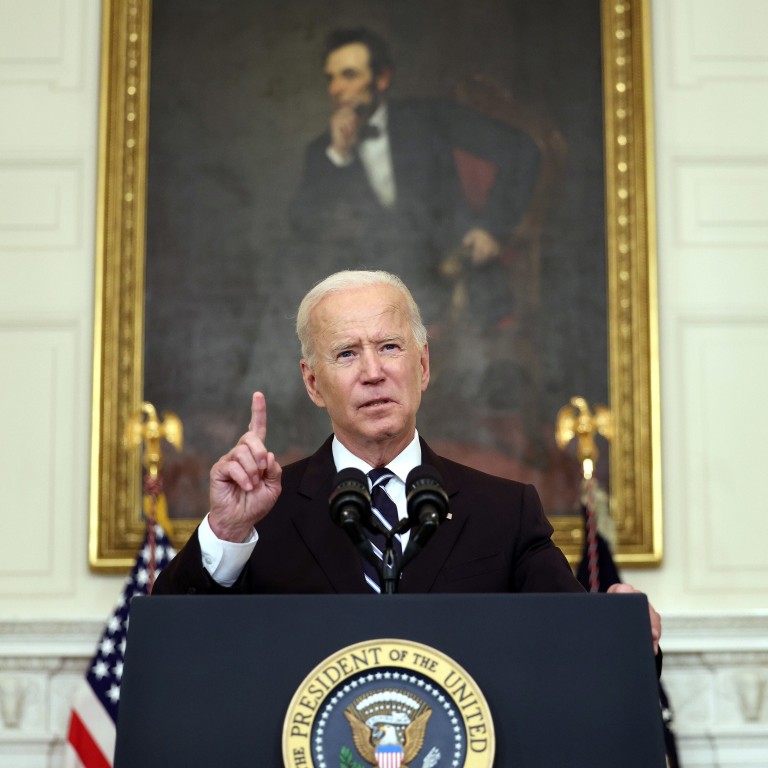 Eight months in, Joe Biden's China policy still lacks definition
Lack of clarity around the US-China policy review process has spurred confusion and uncertainty in the business, analyst and military contractor communities
Any major difference from Trump administration stance has been hard to discern
As the administration of US President
Joe Biden
passes the eight-month mark, questions are swirling in China circles over whether and in what form a review of the US-China policy will take place.
The appointment of veteran diplomat Kurt Campbell to the newly created position of Indo-Pacific coordinator within the National Security Council was seen as a step toward reviewing what worked and was worth keeping from the preceding administration of
Donald Trump
toward crafting a more organised and nuanced approach to relations with Beijing.
The lack of clarity around the review process has spurred confusion and uncertainty in the business, analyst and military contractor communities. One well-connected analyst said that the exercise was limited to more targeted analyses covering trade, tech and the now-completed review of defence policy.
"I've been told there is no comprehensive China review. It's a myth!" the analyst said, requesting anonymity given current links to the administration. "Reviews are only on specific issues."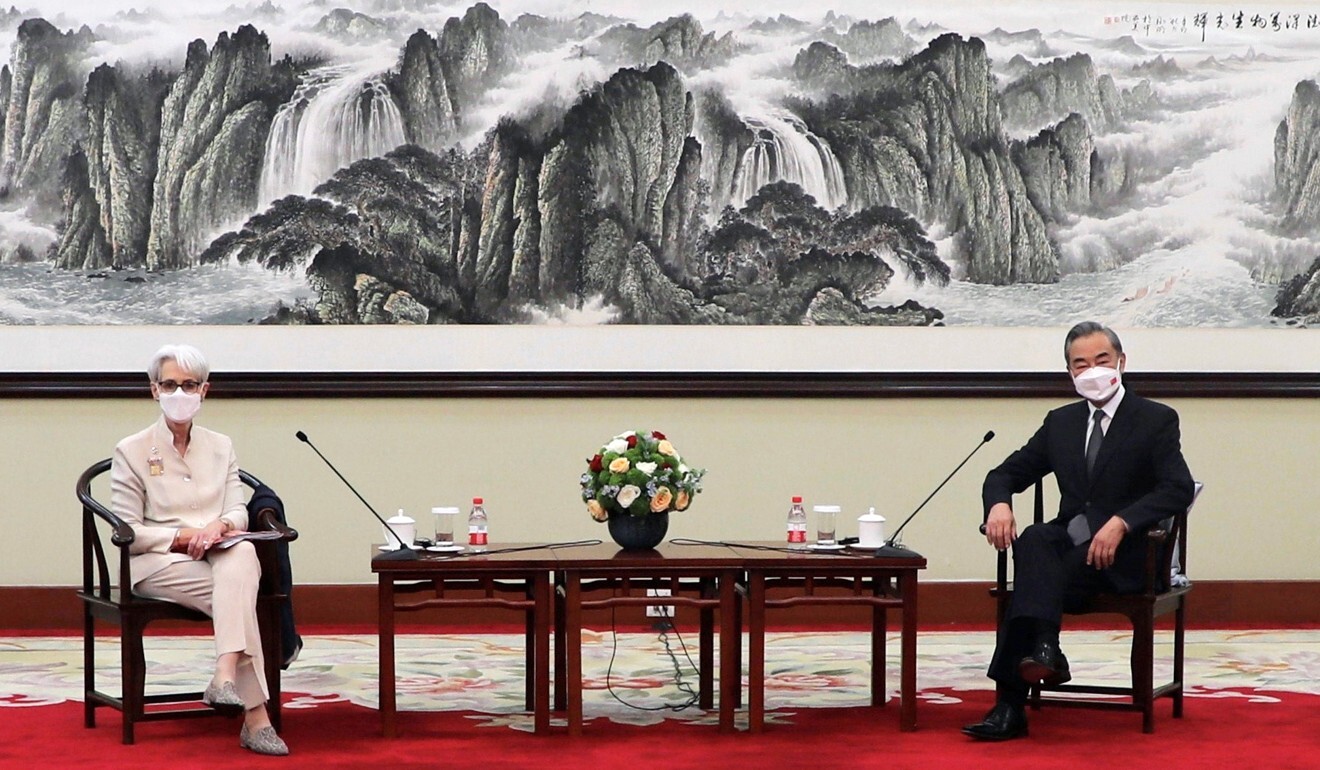 Others said it may not be labelled a comprehensive review, but a de facto road map is being drafted, a necessary step to drive and coordinate various government agencies and distinguish Biden's approach from Trump's. So far, any major difference has been hard to discern.
"It's not that it's necessarily going to be documented for public release on who's doing what," said Michael Hirson, Asia head for Eurasia Group and a former US financial attaché in China. "But it's at least a coordinated plan under the White House, some strategy that the White House will be keen to at least have in place so they don't have different agencies working at cross purposes."
In February, Biden announced a Department of Defence review. Four months later, the administration said it had been completed but did not release its findings, a move some questioned.
"Saying it's too secret to announce, that's amateurish," said another analyst who requested anonymity given current ties with the administration. The Pentagon releases extensive details about its aims in the South China Sea, the analyst added – "and they can't talk about a China strategy review? That's insane. They're a little too enamoured by their righteousness".
Analysts said that a logical time to wrap up, if not release, any comprehensive China review would be in advance of a meeting between Biden and Chinese President Xi Jinping. Earlier expectations were that the two would meet on the sidelines of the October Group of 20 meeting in Italy. But there is little evidence of the diplomatic flurry that would precede a summit as bilateral strains increase.
The Wall Street Journal recently reported that the administration was considering launching a new investigation into Beijing's extensive use of industrial subsidies under Section 301 of US trade law, a potential precursor to more punitive tariffs – a move likely to deepen bilateral distrust.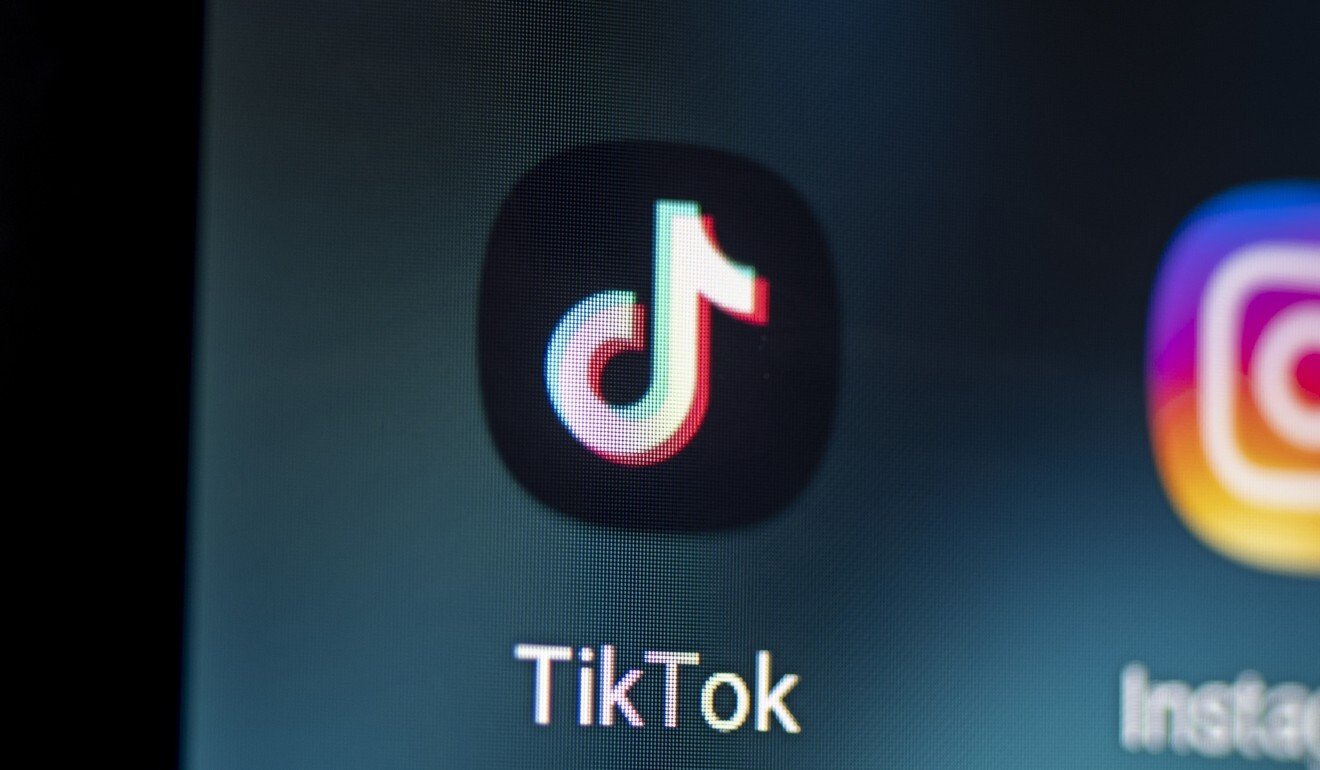 Adding to tensions is a recent announcement that the US will supply at least eight nuclear-powered submarines to Australia as part of a new Aukus security alliance. Military analysts say these are aimed at containing China's growing Indo-Pacific footprint.
Further hampering improved ties is a bandwidth deficit as the administration becomes increasingly distracted by
Afghanistan
, a resurgence of
Covid-19,
a wobbly domestic economy and attempts to appease France, which will see its US$66 billion diesel-submarine deal with Canberra scrapped in favour of the US subs.
"Now there's almost no pressure for a review any time soon," said James Green, a Georgetown University fellow and former trade negotiator based at the US embassy in Beijing. "When George W Bush came in, there was going to be a big review, then 9/11 [happened] and for the next eight years it got pushed aside."
Analysts said they did not expect the Aukus revelation to have much material impact on the review process.
And US-China tensions have eased slightly following last week's release of Huawei Technologies Chief Financial Officer Meng Wanzhou after almost three years under house arrest in Canada when she conceded some wrongdoing involving Iran sanctions violations.
This development was followed almost immediately by the release of two Canadians that were arrested by Beijing shortly after Meng was seized and the granting of exit visas to two Americans also held.
So far, there have been few differences between Biden's approach to China and that of his predecessor. In June, the administration reversed restrictions placed on Chinese apps
TikTok
and
WeChat
on operating in the US market. But many analysts see this as a temporary move until they are replaced by more watertight measures.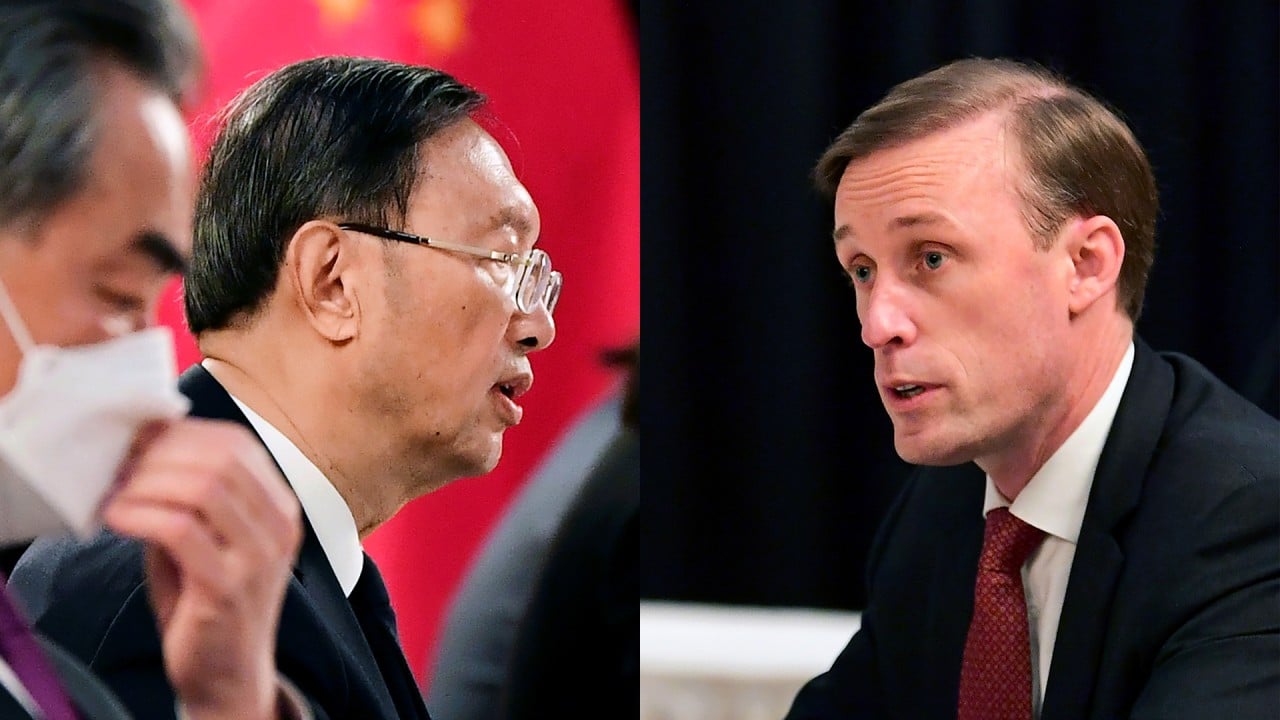 02:23
Gloves off at top-level US-China summit in Alaska with on-camera sparring
Gloves off at top-level US-China summit in Alaska with on-camera sparring
"A lot of what the Trump team did as they walked out the door was not very well developed," said Hirson. "What the Biden team seeks to do, especially with tech, is take a step back and adopt measures on a more firm legal grounding and more sufficiently well-grounded. Not so much a remake, but more sustainable policies."
Anxiety has been growing in the business community over what is happening with punitive tariffs, Biden's carbon tax plans, and the fate of the phase one trade deal hammered out in the last year of the often mercurial Trump administration.
"I'm expecting more by Thanksgiving, but they're happy to take their time," said Henrietta Treyz, director of economic policy with Veda Partners and a former Senate staff member covering the finance, banking and budget committees. "The China review will all coalesce in the fourth quarter as they move forward on these issues in tandem."
According to the Peterson Institute for International Economics, China is poised to fall 30 per cent short of the amount of US goods it promised to buy this year under the trade deal.
Contradictory signals often leave executives and government officials confused and unwilling to commit, underscoring the importance of an administration blueprint for China, analysts said.
For example, US import restrictions on polysilicon from
Xinjiang
, where up to 1 million Uygurs have reportedly been detained, potentially undercut Biden's domestic push for solar power, while high tariffs on Chinese steel and aluminium could hobble his infrastructure ambitions.
"While there is definitely a [political] value in ambiguity, it prevents people from moving forward," said researcher Owen Tedford with Beacon Policy Advisors. "And as much as the Biden administration may say that decoupling is a goal, it's not a reality to achieve that."
While the business community is rattling for clarity and reform – in August, nearly three dozen industry groups called on the Biden administration to restart negotiations with China and cut tariffs – it is less clear whether any administration heavyweight is pushing to change the US-China status quo, including US Trade Representative Katherine Tai, Commerce Secretary Gina Raimondo or National Security Adviser Jake Sullivan.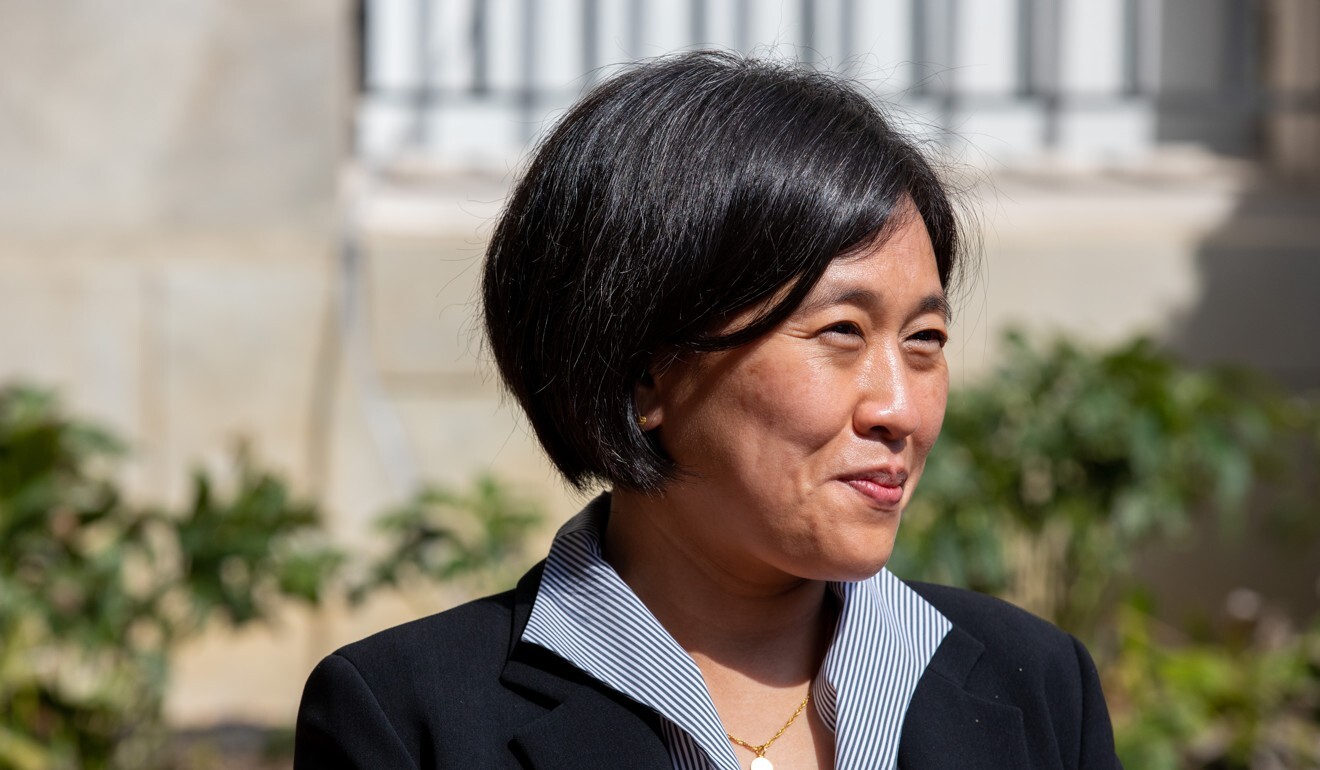 But Green also placed significant blame in Beijing's lap for being "continuously uncreative" in trying to bridge bilateral differences. That includes Beijing's drift into lecturing mode, to appeal to its domestic audience, when US Deputy Secretary of State Wendy Sherman travelled to Tianjin in July.
"They're not willing to get out of their victimised rabbit hole and don't seem like they want to fix it," he said.
Analysts said another headwind is a view within Congress and Biden's more labour-focused administration that the business community was greedy, had cosied up to China for too long and did not help workers.
Former government officials said they envisioned any broad China review – whether publicised or not – to contain few surprises.
"Even if it remains classified, you can guess what the parameters are," said Green. "I don't see much change on substance."
Analysts cite themes widely telegraphed including: policies crafted with allies that do not force them to choose sides; tighter restrictions on technology exports; continued pressure on Beijing over human rights in
Xinjiang
and Hong Kong; a comprehensive review of Pacific military bases, sales and
Taiwan
policy; efforts to revitalise US infrastructure, industry and competition; and continued use of Trump administration trade tools deemed effective, including high tariffs, to maintain leverage with China.
Former US officials added that they do not see great prospects for a proposed free trade agreement with Taiwan given Washington turf battles and questions over what US companies would gain, other than some larger beef and pork sales, from a relatively small economy.
Analysts do, however, see a shift in tone as the administration sheds vestiges of Trump's "America First" policies and rhetoric and focuses on strengthening alliances without scaremongering. Pointedly, that includes distancing itself from former secretary of state Mike Pompeo's rhetoric about not kowtowing to the Chinese Communist Party.
Working against any substantive breakthrough with China are the optics of appearing soft at a time when the administration is bracing for 2022 midterm elections and US, European and Asian public opinion polls show growing suspicion toward Beijing.
"There's the political reality, what it would look like to significantly relax trade restrictions with China," Hirson added. "There will be some nuts and bolts, but I don't think there will be a big change."
This article appeared in the South China Morning Post print edition as: Biden silence on China policy raises eyebrows