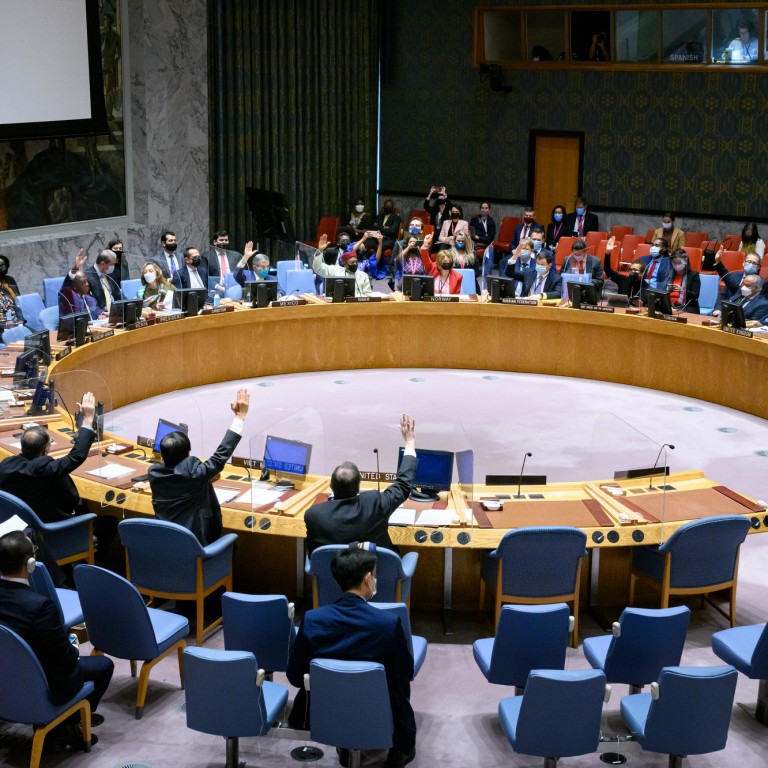 'P5' nuclear powers including China, US pledge to keep such weapons only for defence
Nuclear weapons 'should serve defensive purposes, deter aggression and prevent war', joint statement says
Proclamation comes amid rising tension over advances in China's military technology and friction between Washington and Moscow
The United States, China and three other nuclear-armed countries collectively known as the "P5" released a joint statement on Monday pledging to use nuclear weapons only for defensive purposes.
The move comes amid rising concerns over the growth of China's military presence in the Pacific and advances in weapons technology.
Along with Britain, France and Russia, Washington and Beijing affirmed that "a nuclear war cannot be won and must never be fought". The five countries are the permanent members of the United Nations Security Council and signatories to the Treaty on the Non-Proliferation of Nuclear Weapons (NPT).
"As nuclear use would have far-reaching consequences, we also affirm that nuclear weapons – for as long as they continue to exist – should serve defensive purposes, deter aggression and prevent war," the group said. "We believe strongly that the further spread of such weapons must be prevented."
The statement follows a series of warnings by US defence officials in recent months that say China's advances in military technology, including the size and scope of its nuclear missile arsenal, are becoming a serious challenge for America's military.
A
report released by the Pentagon
in November said China had expanded its nuclear capacity on land, sea and air and estimated that it could have up to 700 deliverable nuclear warheads by 2027 and at least 1,000 by 2030.
General Mark Milley, chairman of the Joint Chiefs of Staff, warned just ahead of the publication of the report that
China's recent advances
in hypersonic missile technology represented a "fundamental change" in the military balance of power – one that compels the US to pull off a similar leap in technological preparedness.
Other assessments, including a
report in The Washington Post
in July about work on more than 100 construction sites that resembled existing launch facilities for nuclear-armed ballistic missiles in central China, added to these concerns. That report was based on a study of commercial satellite images by the California-based James Martin Centre for Nonproliferation Studies.
US State Department spokesman Ned Price described the report as "concerning" and said that "it raises questions about [China's] intent".
Nato Secretary General Jens Stoltenberg has also
expressed concern
about China's nuclear capability. In September, he referred to the construction of new missile silos that could significantly strengthen its nuclear capabilities.
Speaking at a Nato conference on arms control issues organised in Copenhagen in September, Stoltenberg said: "As a global power, China has global responsibilities in arms control."
Some
analysts have said
Washington's harder line against the Chinese government, under US President
Joe Biden
and his predecessor Donald Trump, and technological advances by Western countries have prompted Beijing to prioritise the development of its military.
During his 2020 election campaign, Biden vowed to reduce the role of nuclear weapons and seemingly committed to what the Rome-based Nato Defence College called "a significant change in US declaratory nuclear policy towards 'sole purpose'", meaning that the lone function of nuclear weapons should be to deter nuclear attacks.
However, Biden has since turned to forging new alliances and measures aimed at curbing China's ability to access advanced technologies that could be used by its military, drawing rebukes from Beijing, amid reports about the country's advances in military technology.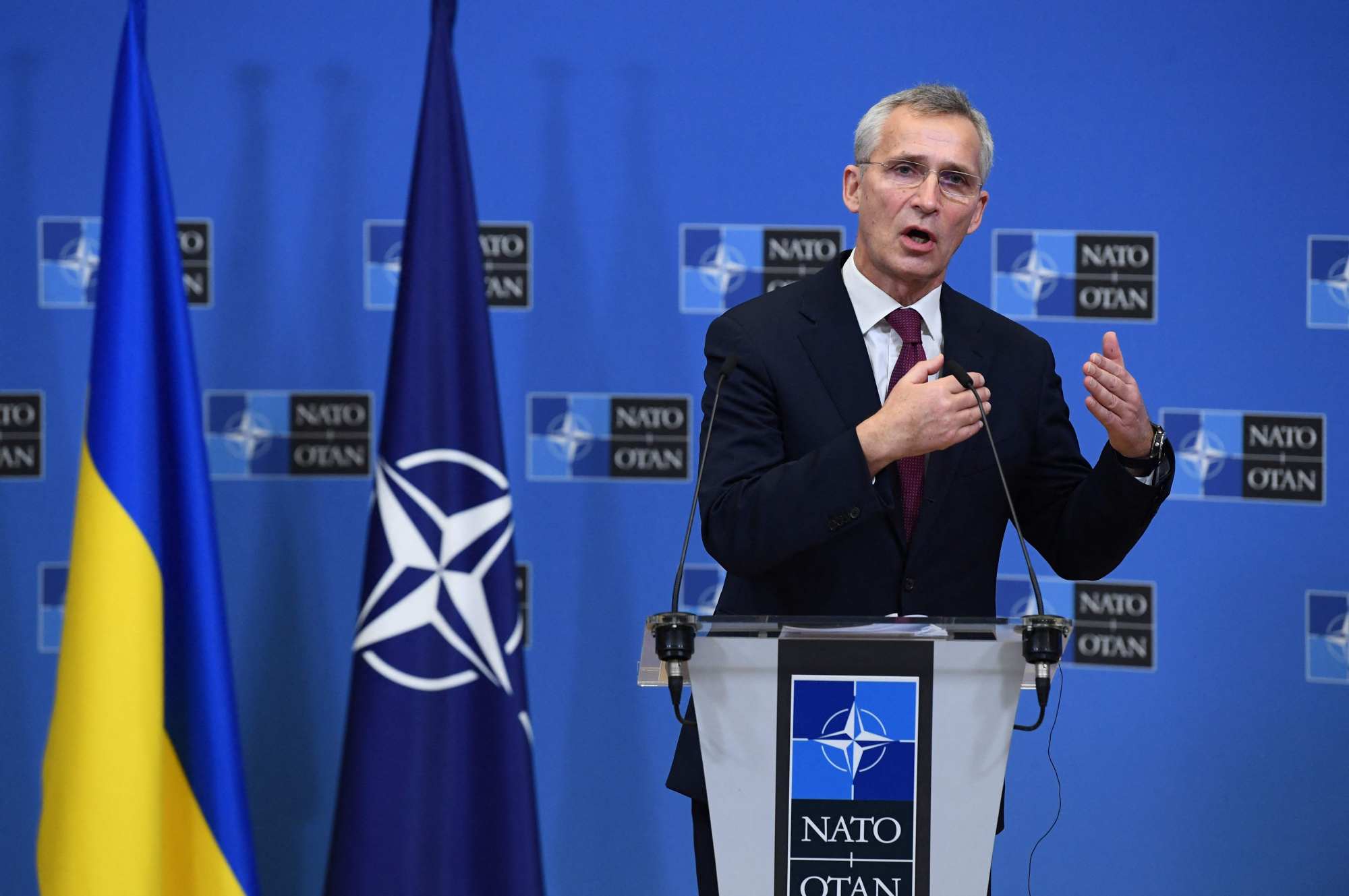 Since November, the Biden administration has
placed dozens of Chinese firms
– including quantum computing and semiconductor companies; the world's top commercial drone maker, DJI Technology; and China's Academy of Military Medical Sciences – on trade and investment blacklists.
Monday's P5 statement also comes amid heightened tensions between Washington and Moscow.
During a phone call on Thursday, Biden urged Russian leader
Vladimir Putin
to de-escalate the country's aggression against Ukraine or else face "serious costs", as the US and allies seek to coordinate their response to Moscow's military build-up on the border with its western neighbour.
Despite concern that the US and its allies Britain and France face growing military threats from China and Russia, the P5 said on Monday that their nuclear arms "are not targeted at each other or at any other state".
The group also said it was committed to "a security environment more conducive to progress on disarmament with the ultimate goal of a world without nuclear weapons".
However, Monday's statement is unlikely to eliminate the threats that have been building in recent years, said Bonny Lin, a senior fellow for Asian security and director of the China Power Project at the Centre for Strategic and International Studies, a Washington-based think tank.
"If China views its involvement in any potential conflict on its periphery as 'defensive' in nature, this statement does not necessarily limit China's use of nuclear weapons for contingencies in the Asia-Pacific," she said.
For example, Beijing has warned the Biden administration against any further attempts to bolster relations with Taiwan, which the mainland Chinese government considers a renegade province. It has
conducted military exercises
near the self-governing island after several visits to Taipei by US lawmakers, who arrived aboard American military aircraft.
"It is also not clear that this statement signals any Chinese desire to slow down its nuclear modernisation pace," Lin said. "The statement highlights the importance of creating 'a security environment more conducive to progress on disarmament' and does not actually say anything about reductions in nuclear capabilities."
Washington's accusations of genocide by the Chinese government in the country's far-western region of
Xinjiang
and resulting
sanctions
against officials, as well as Beijing's implementation of a
national security law
in Hong Kong, have kept tensions between China and the West high.
"China's continued rise is coupled with growing disputes with Western countries over issues like human rights, democratic values, rule of law and international norms," Tong Zhao, a senior fellow in the nuclear policy programme at the Carnegie Endowment for International Peace, wrote in an opinion piece in August.
"These developments have led Chinese leadership to conclude that China faces a new geopolitical reality in which Western countries are deliberately creating trouble and making up excuses to demonise and contain China," Zhao said.
He added that China "has become more willing to invest in quantity, in addition to its traditional focus on quality", in terms of its nuclear arsenal.
It remains to be seen whether Biden will follow through with is "sole purpose" nuclear pledge in a formal nuclear posture review (NPR) – a strategy document that has been issued four times since its first edition in 1994 – that he is expected to issue as soon as this month.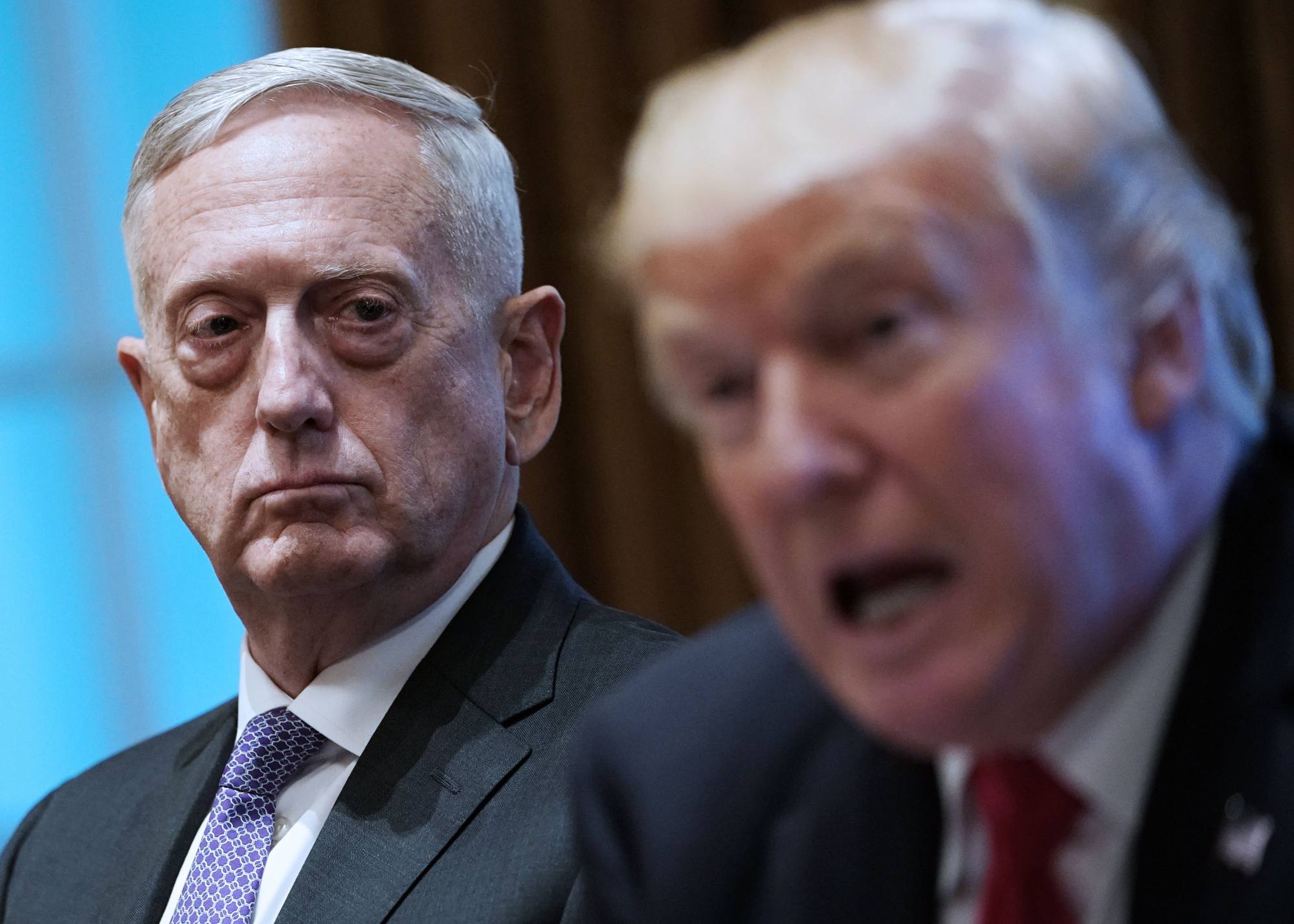 The most recent review, issued by Trump's defence secretary James Mattis in 2018, declared that "deterring nuclear attack is not the sole purpose of nuclear weapons", and reaffirmed the so-called nuclear triad, or the ability to fire nuclear weapons from the land, sea and air.
"This review confirms the findings of previous NPRs that the nuclear triad – supported by [Nato's] dual-capable aircraft and a robust nuclear command, control and communications system – is the most cost-effective and strategically sound means of ensuring nuclear deterrence," Mattis' edition said.
The four pretexts for the use of nuclear weapons noted in the 2018 NPR were: "deterrence of nuclear and non-nuclear attack; assurance of allies and partners; achievement of US objectives if deterrence fails; and capacity to hedge against an uncertain future".