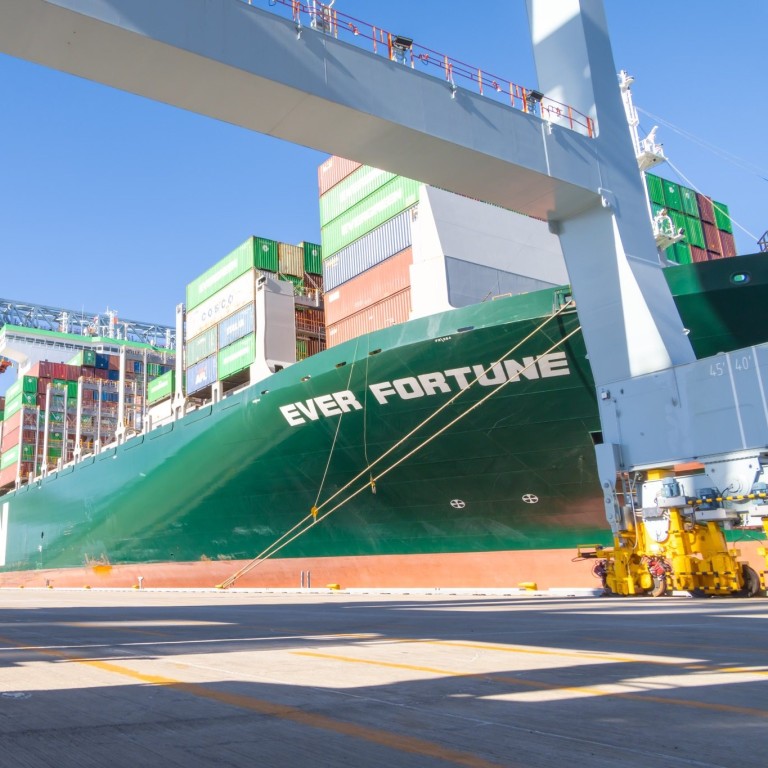 Ambassador Qin Gang continues push to enlist US business allies against Washington's China trade policy
For the second time in two weeks, a senior Chinese diplomat in the US speaks with members of the business and trade community about tensions with Washington
Event at Chinese embassy in Washington includes port and trade union executives hailing 20 years of cargo shipments between Boston and the Chinese giant Cosco
Flanked by port and trade union executives from Massachusetts, China's top diplomat in Washington denounced the
US-China trade war
on Friday, the latest effort to enlist the US business and trade community – and even some state governments – as potential allies to pressure Washington away from its hard-line China policy.
"Our trade has provided many quality but inexpensive products for American consumers," Ambassador Qin Gang said during an event at the Chinese embassy hailing 20 years of cargo shipments between Boston and the Chinese state-owned shipping giant Cosco.
It was the second time in two weeks that a senior Chinese diplomat in the US had spoken publicly with members of the business and trade community about tensions with Washington.
Last week, China's consul-general in New York told a business group that he was confident that he could "always count on the business-community support in the future".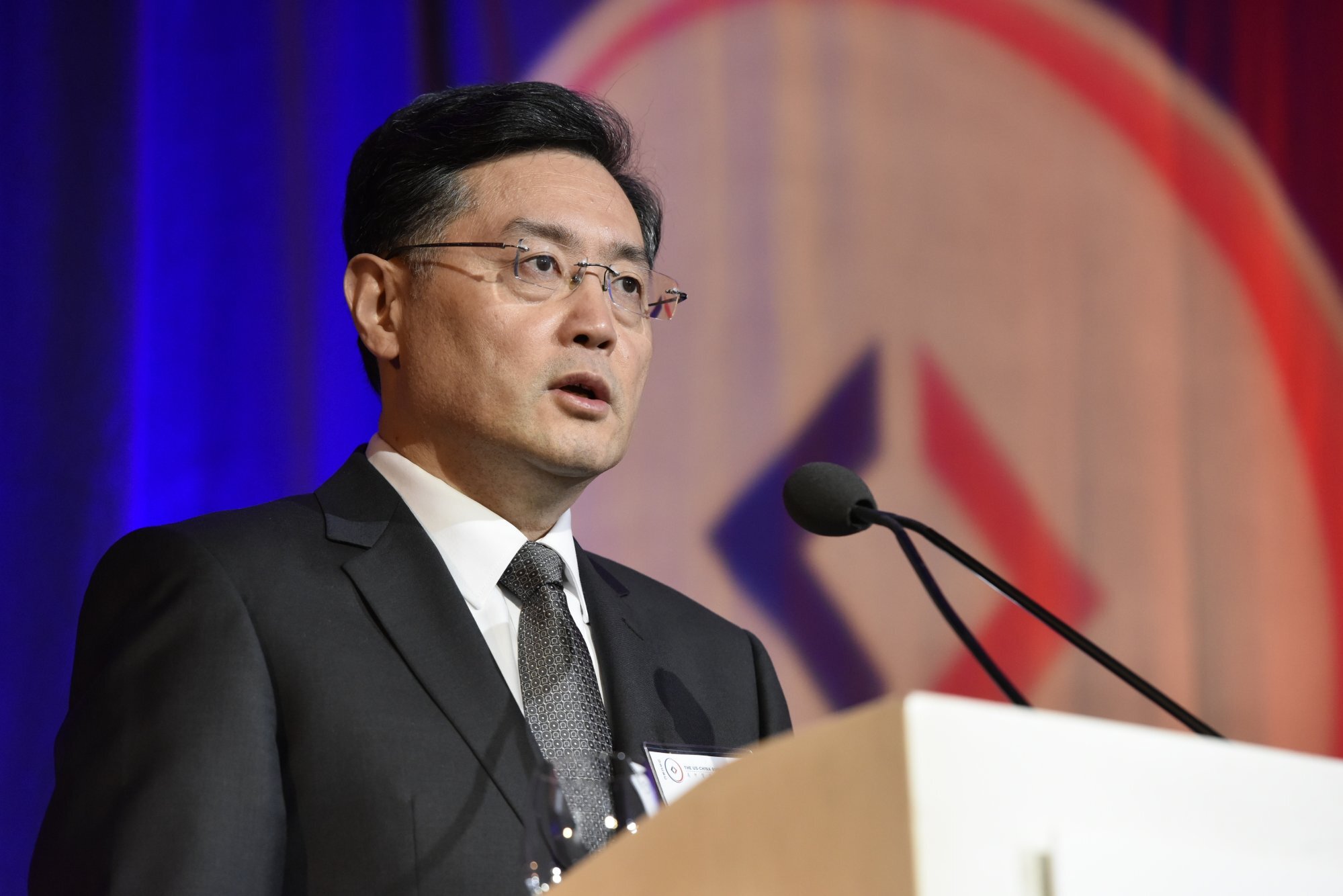 US-China tensions have soared in recent years over tariffs and trade disputes, suspected human rights abuses in China's far-west
Xinjiang
region, a crackdown on civil rights in Hong Kong, sabre-rattling in the Taiwan Strait and the origins of the coronavirus pandemic.
At the same time, Chinese leaders have made clear that they want US businesses to be on their side in many of these disputes – even as US lawmakers from both parties have shown a growing willingness to punish American companies seen as overly subservient to Beijing's demands.
Qin spoke alongside Michael Meyran, director of the Port of Boston, and Bernard O'Donnell, a vice-president of the International Longshoremen's Association, the union representing workers who load and unload cargo at ports.
The two men presented Qin with gifts – a plaque and a fleece with the union's logo – thanking China and particularly Cosco for bringing so much commerce to their city.
"This partnership, and this business model, has created a tremendous amount of success in New England," Meyran said. He said it had also helped create jobs in the region.
There are few signs that China and the business and trade community's efforts have worked so far.
At a news conference this week, US President
Joe Biden
was asked about pressure by business interests to lift tariffs on Chinese goods, which were imposed during the Trump administration. Biden acknowledged the pressure, but said it was not enough to get him to lift the tariffs without any major concessions from China on trade policy.
The rare in-person event at the embassy also comes as Biden grapples with rising inflation at the start of his second year in office. Many experts say that port congestion has played a role in causing higher prices.
The White House said in November that it would distribute US$240 million around the country to fund "investments in port infrastructure". The same month, Biden announced that the Port of Los Angeles – the largest port in the US – would begin operating 24 hours a day.
Last Sunday, the Port of Boston saw the arrival of its largest-ever container ship – the Hong Kong-flagged Ever Fortune, a vessel as long as three football fields. The arrival followed a US$850 million investment in the facility that let it accommodate bigger freighters and more cargo at once.
In 2019, the Port of Boston was the 40th largest port by cargo volume in the US, according to the American Association of Port Authorities.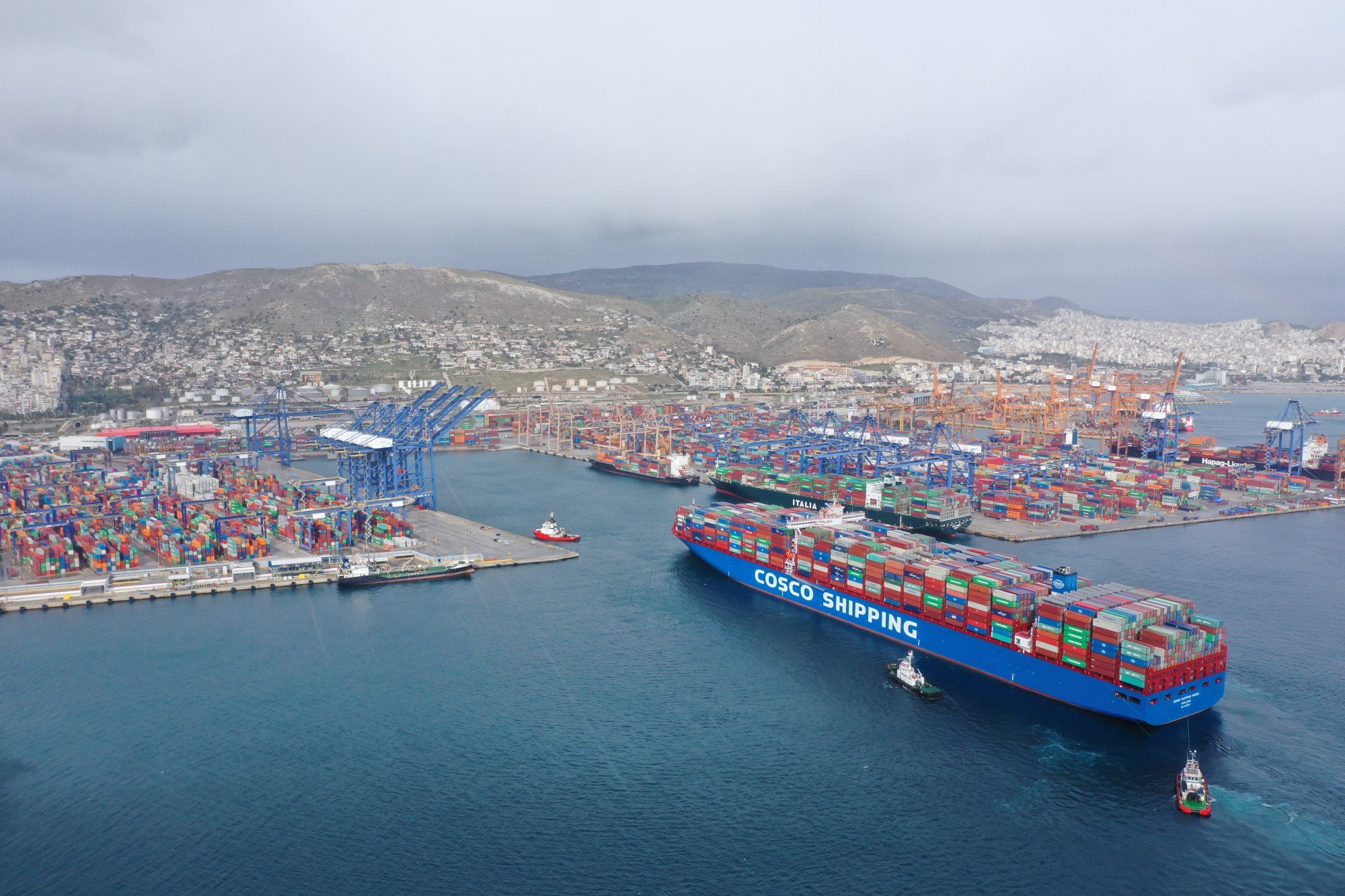 The state-owned China Ocean Shipping (Group) Company, commonly known as Cosco, is one of the largest container shipping companies and port operators in the world. It is viewed as a key player in China's "maritime silk road", the network of ocean trade routes that China has pursued in the Xi Jinping era.
A report last year from the Center for Strategic and International Studies, a Washington think tank, said Cosco was "widely recognised as the maritime supply arm of the People's Liberation Army (PLA)".
In 2019, the Trump administration imposed sanctions on two of Cosco's subsidiaries for their business ties with Iran, but they were lifted a few months later.