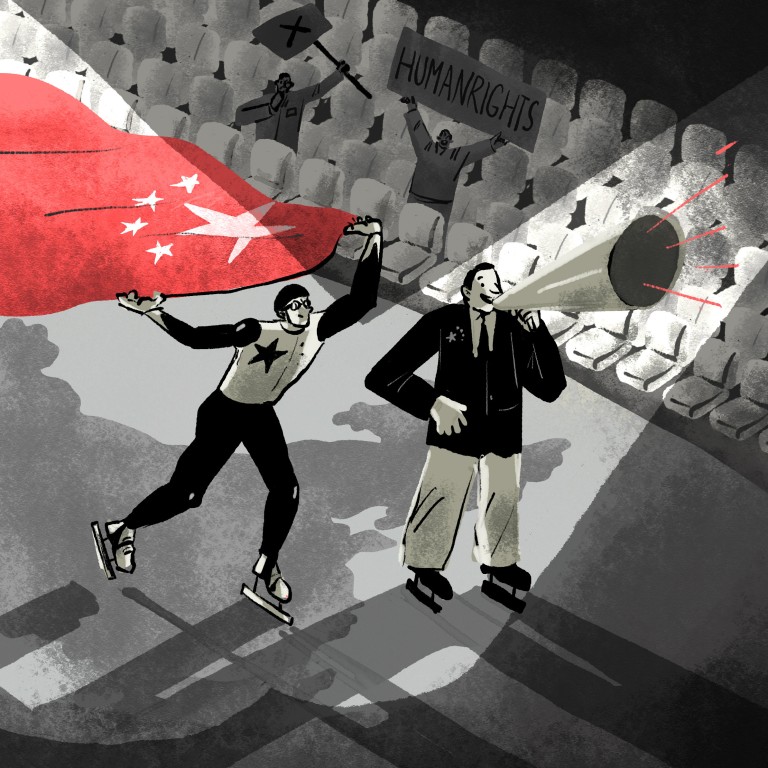 Winter Olympics: China, having learned the game as 2008 host, now plays by its own rules
For these Games, the International Olympic Committee needs Beijing; 14 years ago, China needed the IOC to showcase itself on the global stage
One thing hasn't changed: human rights remain front and centre. 'Xinjiang is the Tibet of 2008,' says an expert in Chinese sports
On the eve of the
2022 Beijing Winter Olympics
, an increasingly powerful China is drawing on hard-won lessons from hosting the 2008 Summer Games as it grapples with human rights protesters, diplomatic boycotts and pandemic challenges that threaten to tarnish its big show.
In the intervening 14 years, China's gross domestic product and military budget have tripled, disposable income has increased sevenfold and its diplomatic corps has become the world's largest.
One thing hasn't changed, however. Controversy over human rights remains front and centre – even if the spotlight has shifted.
"Xinjiang is the Tibet of 2008," said Susan Brownell, an anthropologist and Chinese sports expert at the University of Missouri, St Louis. "The lessons they learned from Tibet in 2008, they're taking forward and applying to Xinjiang in 2022."
Reports of some 1 million ethnic Uygurs being used for forced labour and held in camps in Xinjiang, which China characterises as employment centres, have spurred a diplomatic boycott of the Games by the US, European Union, Australia and Canada after sanctions imposed by the four last year over Xinjiang and Hong Kong.
One lesson China has learned, analysts say: draw a thicker line between what you can and cannot control.
Days after Tibetan protests erupted in March 2008, followed by a swift crackdown, China started the most ambitious Olympics torch relay ever – an 85,000 mile, 129-day "Journey of Harmony" across six continents and over Mount Everest.
Where Beijing saw history in the making, activists saw a world-class opportunity to highlight Tibetan and other issues. This resulted in disruptive protests in London, Paris, Istanbul, San Francisco and Olympia in Greece that saw the flame repeatedly extinguished, routes shortened and bearers cowering on public buses. The Paralympics torch relay was quickly cancelled.
Next week, the torch relay will last for two days and take place entirely within China.
In 2008, Beijing hoped its coming-out party would win over the world. As its charm offensive has largely failed among wealthier nations, however, it has focused increasingly on the developing world, where its governing model, infrastructure spending and limited attention to human rights and corruption standards are better received.
Unfavourable views of China "hover near historic highs" in most of 17 advanced economies tied to human rights, foreign and economic policies, a recent Pew Research poll found.
The 2008 Games also gave a then more isolated China a much greater understanding of critics.
"The Olympics are a big soapbox. Whoever is on the box can get attention," said Philip D'Agati, author of Cold War and the 1984 Olympic Games: A Soviet-American Surrogate War.
"China has learned where the soapboxes are that it didn't anticipate, and will run a much tighter ship this time because it learned that lesson. But on the other side, China has become very well aware, in a couple of places, there are soapboxes you can't easily control, especially Xinjiang."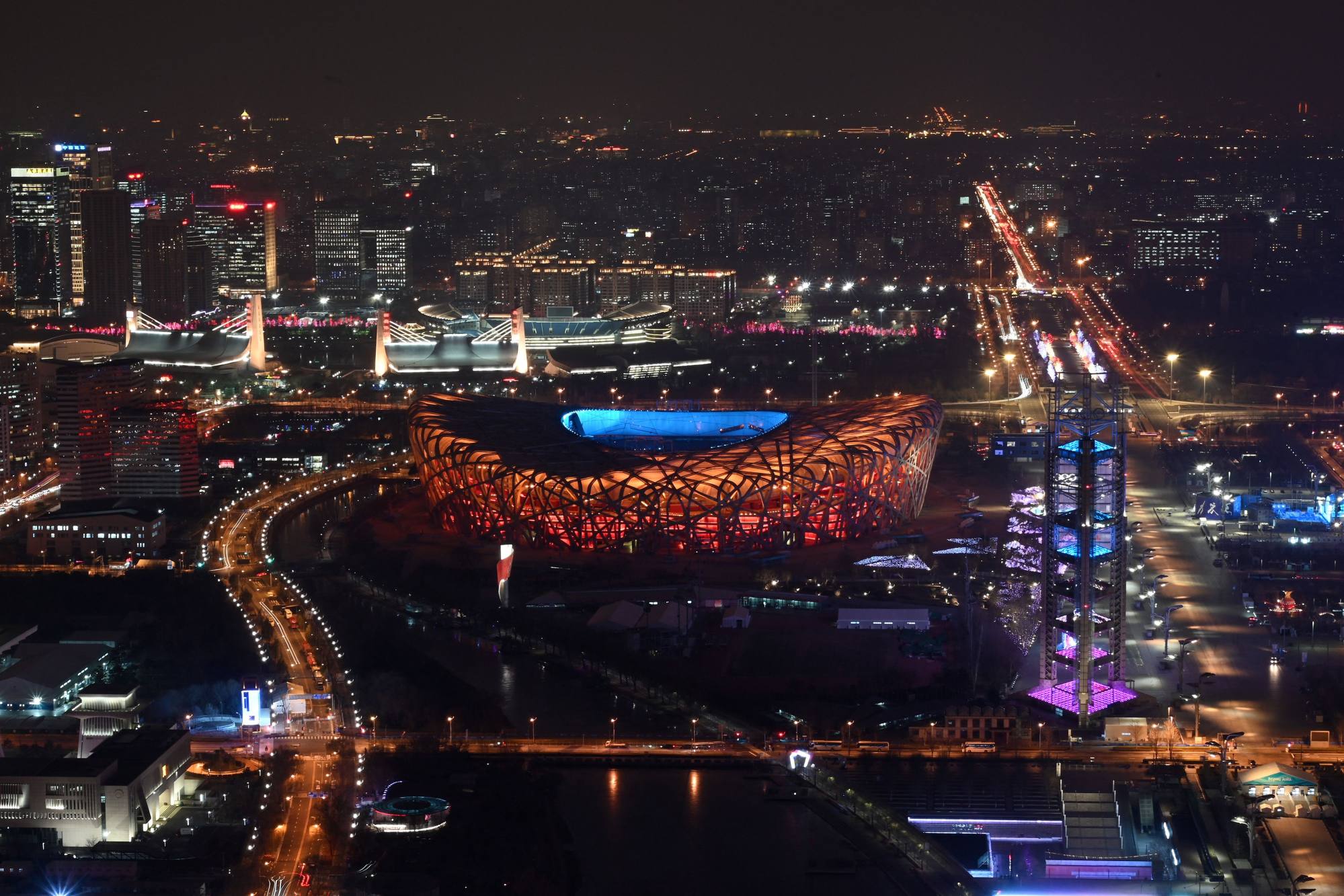 Brownell, a Fulbright Scholar at Beijing Sport University in 2008, said Chinese leaders were taken aback by the power of foreign critics, especially the Tibetan diaspora, and their inability to see China as they did – a proud civilisation emerging from poverty to engage with the world. This often left them flat-footed, despite pressure from the International Olympic Committee to marshal a response.
"They didn't have the mechanisms, there was no crisis communication or risk management," said Brownell, who set a Chinese national heptathlon record in the 1980s while attending Beijing University. "And they were shocked at how weak their international messaging was, which began a multibillion-dollar campaign after 2008."
Since then, Beijing has worked to respond faster and more forcefully, including a tactic dubbed "whataboutism", to counter unwelcome narratives.
When Western critics accuse Beijing of ethnic discrimination against Uygurs, for instance, it quickly points to the US history of discrimination against African- and Asian-Americans. When Washington held a "democracy summit" in December, China staged a rival summit, claimed that it was a democracy and pointedly referred to the January 6, 2021, storming of the US Capitol.
To Western ears, China's responses can sound defensive and uncompromising, with an unwillingness to admit mistakes.
"They have not demonstrated the ability to be sophisticated or particularly savvy," said Brett Bruen, former White House international engagement director who now heads the Global Situation Room, a communications firm. "We continue to see a lot of blunt instruments used without the desire to refine them."
While some of this may reflect a culture gap given the news media's subservient role in China, advanced countries are not necessarily the primary object of Beijing's propaganda efforts, analysts said; its defiant tone often plays well with developing nations and domestic audiences proud that their government is standing up to foreigners "trying to hold China back".
After recognising shortcomings in 2008, China poured billions of US dollars into soft power – the ability to persuade rather than compel others or, in President Xi Jinping's words "tell China's story well".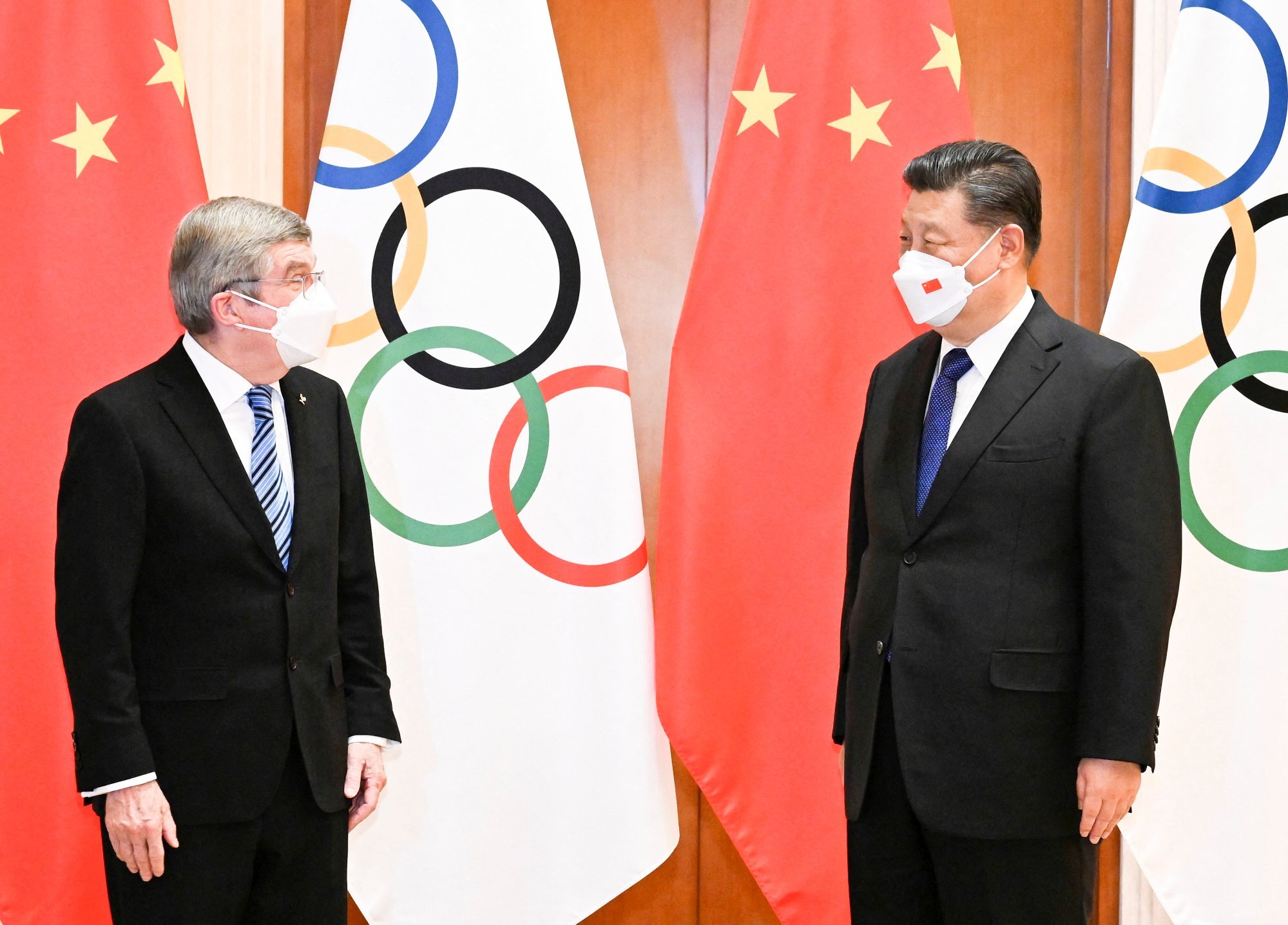 In 2020, Beijing spent US$64 million in the United States on China Global Television Network propaganda and lobbying, according to US filings. CGTN's reach has expanded to 160 countries, and some 500 Confucius Institutes teach Chinese language and culture on six continents.
Another big change since 2008 is China's unabashed insistence on standing its ground.
As a condition for hosting the Summer Games, it eased restrictions on foreign journalists and set up protest zones, fuelling expectations that growing Western exposure would spur political reform.
"The Beijing 2008 Olympic Games will … help promote our economic and social progress and will also benefit the further development of our human rights cause," then-Beijing mayor Liu Qi said in 2001 when submitting China's bid to the IOC. "They will mark a major step forward in the spreading of the Olympic ideals."
Nowadays, Beijing no longer even pays lip service to suggested reforms it does not believe benefit the ruling Communist Party, bolstered by mounting leverage and its ability to charm or intimidate those who need its UN votes, foreign aid and market access.
In recent weeks, China has threatened unspecified consequences for nations mounting diplomatic boycotts and individual athletes who protest. Press restrictions, if anything, have tightened. There is no talk of protest zones. And it has successfully rebuffed the IOC's calls to ease its zero-Covid policy – important politically, analysts say, to show it can control a global pandemic that started in China.
"The [2008] Olympics taught them, even though people are worried about our human rights record, it will still be a success," said Rana Siu Inboden, a fellow at the University of Texas, Austin, formerly with the US consulate in Shanghai. "A lot of friends said China became so much harder to work with after that.
"Amid the threat of opening a Pandora's box of democratically focused activists inside China, they saw that if they used as much economic might as possible, they might get some diplomatic pushback, but they would retain power," she said.
Among the many who have experienced that economic might are Hollywood, the National Basketball Association, Nike, United Airlines and Lithuania, over film scripts, tweets, advertisements, maps or Taiwan links Beijing finds objectionable. This tactic serves its interest by spreading self-censorship beyond China's shores, analysts said.
Its ability to set the terms underscores another change: in 2022, the IOC needs China, given the lack of other credible bidders for the Games, and has come under criticism for bowing to Beijing's will; in 2008 China needed the IOC to showcase itself on the global stage.
Having hosted an Olympics before, China is far more secure in its ability to brush aside critics, keep on side the IOC, broadcasters and sponsors and pull off a carefully choreographed global TV event.
"The more it's about beauty, pageantry and sport, the more they win," said Richard Levick, head of Levick, a crisis management firm. "No one is going to notice that a few men in suits are missing. Compared to 2008, they have much more confidence."
Brownell hopes sport can remain somewhat immune from the growing ideological and rhetorical divide separating China and major democracies, although this may be wishful thinking as tension and misunderstanding mount, she acknowledged, adding that even the term "diplomatic boycott" carries Cold War overtones. "I hope we can achieve a little progress," she said.
But the period bookended by China's two Olympics has also created new challenges for Beijing. While China has used technology and social media effectively to strengthen Communist Party control, these also complicate efforts to hide dark corners, seen as commercial satellites detail the Uygur camps in Xinjiang.
As Chinese individuals assume more prominent global roles, it also becomes more difficult to finesse the gap between global norms and domestic authoritarian rule, seen when Meng Hongwei, China's first head of Interpol, vanished in 2018 on a visit home. Meng eventually resurfaced, charged with corruption.
Likewise, Chinese tennis star Peng Shuai's disappearance last year after accusing a senior government official of sexual assault has attracted global attention, prompting the Women's Tennis Association to suspend tournaments in China.
Covid-19 has also raised unique challenges. While it reduces global attention on Olympic protesters, lockdowns and VIP absences, it also keeps all fans from attending, diminishes global enthusiasm and dampens glory for the party and nation.
"If you're the host, it's going to put a spotlight on you," said D'Agati. "It doesn't always spotlight what you want. But China is still going to have its victory lap."
Others say the best thing "strategic competitors" can do is sit back and watch the spectacle.
"Hosting the Olympics is a really dumb idea," said Nicholas Evan Sarantakes, associate strategy professor at the US Naval War College. "The price tag is far bigger than the propaganda advantage you get.
"If the Chinese Communist Party wants to waste their money on this, I'm all for it."