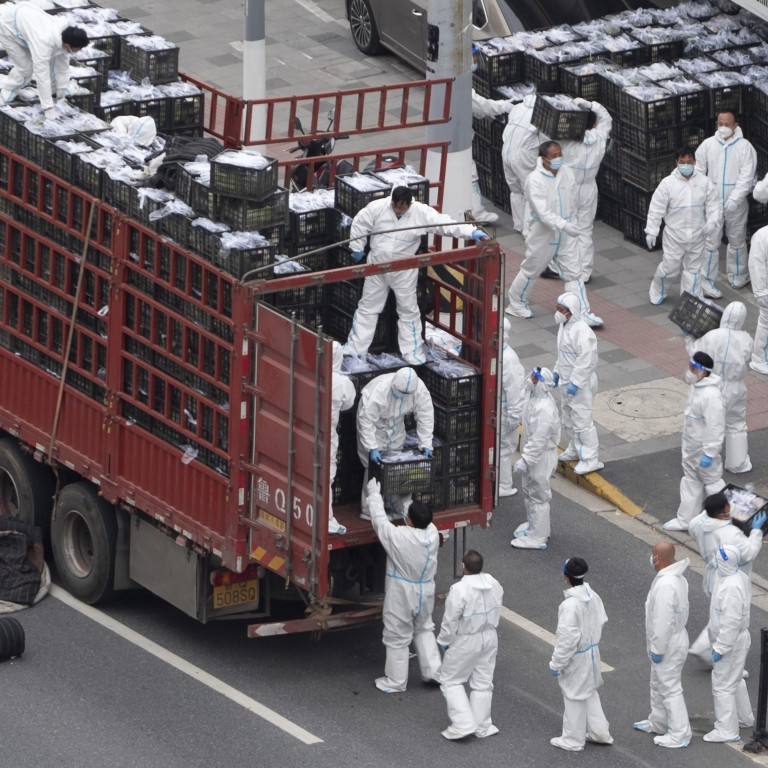 Coronavirus: Shanghai adds 19,982 Covid-19 cases, setting a daily record for the sixth day
The number of symptomatic cases ticked up to 322, from 311 a day earlier, while the vast majority of the cases showed no symptoms
The Communist Party sent an open letter to rally members to help front-line health workers in Shanghai, the second such call since March 24
Shanghai's daily Covid-19 infections set a record for the sixth straight day on Thursday, as citywide mass testing identified 19,982 cases in China's financial and commercial hub.
The number of symptomatic cases ticked up to 322, from 311 a day earlier, while the vast majority of the positively identified infections
showed no symptoms of illness
, according to the data provided by Shanghai's health authorities.
Shanghai's record established the city as China's new epicentre for the latest outbreak, pushing the national caseload to 22,995. Jilin in northeastern China has the second-highest outbreak, with 81 per cent of the 3,013 cases outside Shanghai.
The outbreak in Shanghai, caused by the highly transmissible Omicron variant of Covid-19, is becoming so serious that the city's Communist Party sent an open letter to rally members to help front-line health workers in their quest to find and snuff out the disease. It was the second letter since March 24 by cadres in the city that was the
birthplace of the party a century ago
.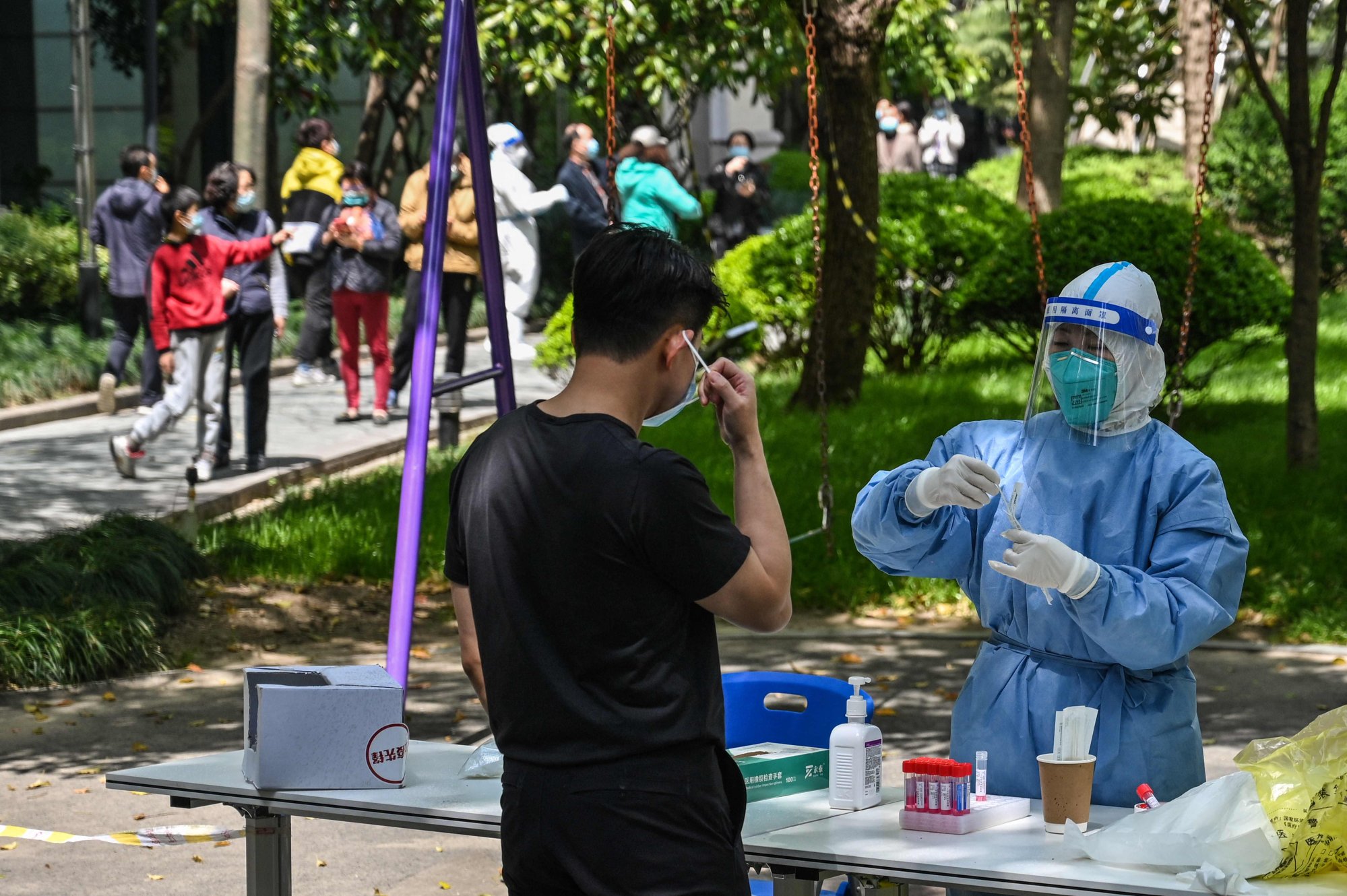 Vice-Premier Sun Chunlan, a member of the party's Politburo, has been in Shanghai since Saturday to oversee the city's anti-pandemic work.
Shanghai has reported more than 110,000 cases since the latest wave of outbreaks started on March 1, recording more cases in a month than the previous two years combined. Wednesday's new infection numbers surpassed the 13,436 cases recorded on February 12, 2000 in Wuhan, where the coronavirus outbreak was first reported.
Shanghai's 25 million residents remain under a citywide lockdown to enable health authorities to carry out a fresh round of mass tests since Sunday to spot every infection and break the transmission chain. The city had already undergone three rounds of tests involving every single resident, from April 3 to 6.
Chaos had broken out in sporadic areas since Shanghai's lockdown. People jostled and fought for food at the Nanhui quarantine centre on Wednesday before authorities brought the mayhem under control, according to blog posts on social media. A nurse
died from an asthma attack on March 23
after the hospital she was working at was closed for Covid-19 disinfection.
"Trust in the local government has been eroded over the past few weeks since their pledge to protect people and ensure adequate food supply proved to be empty promises," said Gordon Zhu, a Shanghai-based software developer. "Many people are starving amid the shutdown and they are desperate for meat, vegetables and rice."
Meituan
, China's largest food delivery platform, stepped up with a solution for Shanghai residents in need, launching urgent deliveries to Yangpu, Songjiang, Baoshan, Xuhui and Putuo, with services to be rolled out to the remaining 16 districts in due course.
Meituan moved more than 1,000 sorting workers to Shanghai from all over China, with plans to expand the team, Mao said. The company deployed robots to pilot zones in Pudong's Kangqiao area to help volunteers with last-mile deliveries. Starting on Thursday, the robots were put to use at Shanghai Ruijin Hospital and Fudan University.
"As a hi-tech internet retail firm based in Shanghai, we are taking multiple measures to provide residents with food supplies," Meituan's vice-president Mao Fang said.
Some residents tried to profit from the chaos. An online advertisement offered passes for passenger cars and trucks to skirt the city's lockdown. The pass was a scam, said the Shanghai government's spokeswoman Yin Xin, adding that the hawker had already been detained by police and will be dealt with.
"We are doing our best to ensure enough supply [of food and daily essentials]," Shanghai's Vice-Mayor Chen Tong said on Thursday, admitting that delivery delays have disrupted residents' daily lives. "Please be assured that all the Communist Party cadres and government officials will [keep fighting] on the front line, and will not [retreat] in the face of the challenges ahead."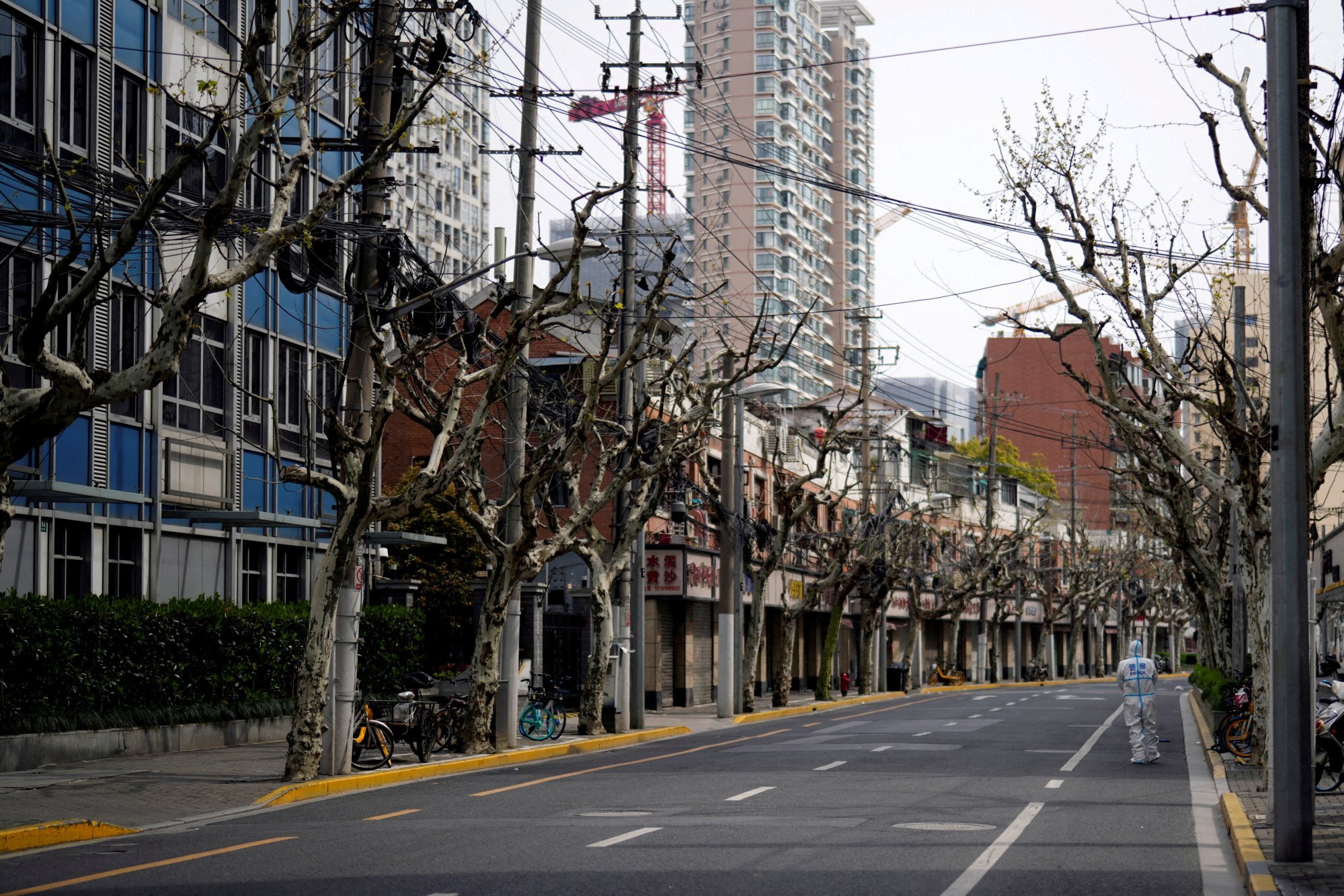 At the same time, rising infections despite the citywide lockdown is fuelling concern that the mass testing procedures are actually spreading the coronavirus through the gathering and mingling of crowds.
About 38,000 medical staff from 15 provincial-level regions have been sent to Shanghai to support its mass-testing exercise, Mi Feng, a spokesman for the National Health Commission, said during a media briefing in Beijing on Wednesday.
Several Y-20 military aircraft loaded with 2,000 medical staff from the People's Liberation Army (PLA) arrived at the Hongqiao airfield on Sunday night, carrying testing equipment and protective gear.
The local government reversed its earlier plan of ending the lockdown on April 5 on Puxi, the area west of the Huangpu River that divides the city into halves.
Pudong New Area, home to the mainland's largest stock exchange,
Tesla's Gigafactory 3
and Walt Disney's Shanghai Disneyland, has been shut down since March 28.
No timetable for lifting the citywide lockdown has been announced yet.