Taiwan
Get more with myNEWS
A personalised news feed of stories that matter to you
Learn more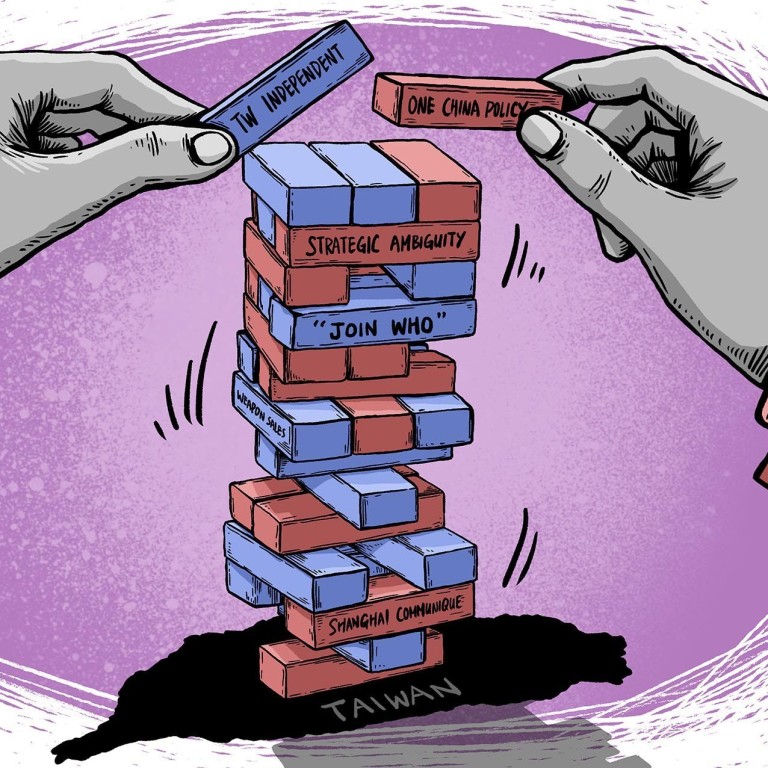 As US chips away at its one-China policy, fears grow for Taiwan's uneasy peace
Calls in Washington to jettison 'strategic ambiguity' – under which the US does not commit to defend Taiwan if China attacks – in favour of 'strategic clarity'
Instability, distrust and miscommunication is a classic 'security dilemma', where each side sees its motives as pure and its adversaries' as the opposite
A steady erosion of long-standing norms, deep-seated US-China mistrust and crumbling safeguards are making the Taiwan Strait increasingly dangerous amid concerns that Washington is "hollowing out" the one-China policy that has held the fragile peace for half a century, according to US, Chinese and Taiwanese analysts and former officials.
The seminal policy, under which Washington officially recognises Beijing and officially does not recognise Taipei, will hold for the time being, they said. But as hardliners on both side of the Pacific heighten tensions, and as US-China contacts wither, the situation is looking more tenuous than it has in decades.
"This is the first time in my career where the presumption of high-level dialogue is not there," said Kevin Nealer, a former US diplomat and intelligence official, now a principal with the Scowcroft Group in Washington. "The guardrails are not up, there's no governor on this process, it creates its own instability and miscalculation."
For generations, the strait has enjoyed an uneasy peace thanks to a series of opaque, agree-to-disagree policies. In recent years, however, hardening attitudes on all sides threaten to erode the one-China policy amid US calls to jettison "strategic ambiguity" – under which the US does not commit to defend Taiwan if China attacks – in favour of "strategic clarity".
Driving this is a growing bipartisan consensus that authoritarian China under President Xi Jinping cannot be trusted and that support for democratic Taiwan should be more explicit and full-throated. Similarly, Beijing sees little to trust in Washington's China policy and believes the US is focused on holding it back, and goading it over Taiwan.
"Washington is accelerating its efforts to drain the one-China principle of its essence," said Li Fei, a Taiwan expert at China's Xiamen University. "The US must be careful not to overplay the Taiwan issue because it may force China to take counteractions."
Tensions rose last month as word spread that US House Speaker Nancy Pelosi planned to visit Taipei, among the most senior US officials to do so in decades. The trip was cancelled after Pelosi tested positive for Covid-19 and Beijing made it clear that this "malicious provocation" would lead to "severe consequences", amid rumours that Beijing was prepared to scramble fighter jets to block her landing.
Washington counters that Beijing is hardly blame-free as it peels off Taiwan's diplomatic allies, launches cyberattacks against the island, harasses shipping in disputed waters and repeatedly flies fighter aircraft into Taiwan's air defence identification zone.
High-level US visits – including a six-person bipartisan US lawmaker delegation in mid-April led by Republican Senator Lindsey Graham of South Carolina and a five-person visit in March of former US defence and intelligence officials led by former Joint Chiefs of Staff chairman Mike Mullen – are but one of what Beijing sees as a steady stream of provocations.
Among others: mounting US pressure to let Taiwan join global institutions, including the World Health Organization; major US weapons sales, including last year's approval of 66 F-16 jets to Taipei; and growing US calls for strategic clarity, even independence.
In March, former US secretary of state Mike Pompeo, a potential 2024 presidential candidate, called for the US to replace "vague" strategic ambiguity with explicit military support and formal recognition. "A lot of Republicans think this wording is too cute by half," said American Enterprise Institute fellow Zack Cooper.
And last week, the White House invited Taiwan to a senior-level virtual meeting on the future of the internet that is expected to draw Beijing's ire.
More worrisome for China is that calls to shelve strategic ambiguity are no longer limited to US hawks but increasingly voiced by experienced Taiwan policy hands. In early April, former Japanese prime minister Shinzo Abe argued for unambiguous US military support for Taiwan.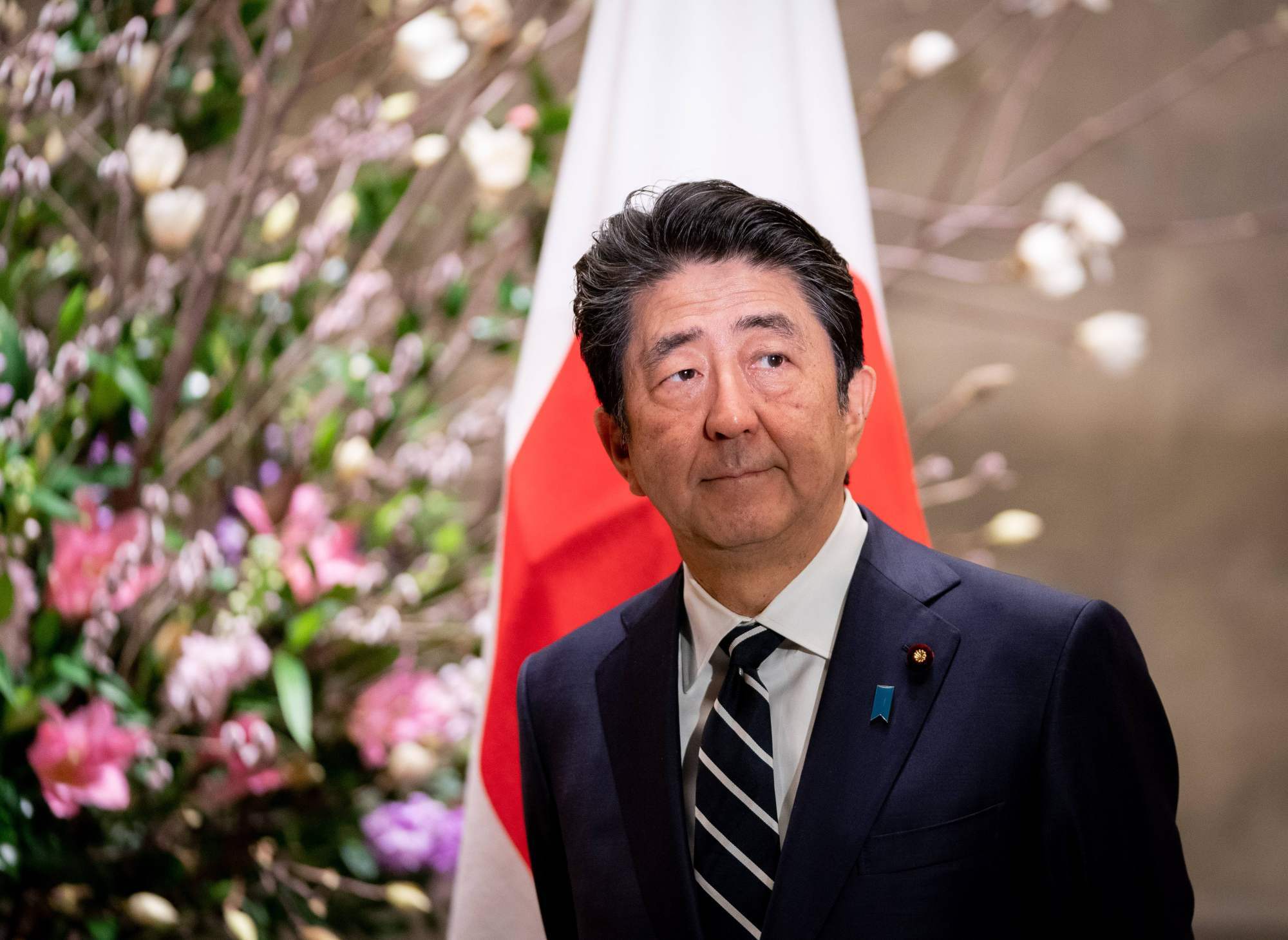 Analysts said they do not expect any major change this year as the US focuses on inflation, Russia's invasion of Ukraine and the November midterm election while China grapples with its wobbly economy, Covid-19 outbreaks and the 20th Party Congress.
But the horizon darkens further out.
If Republicans win both houses of Congress later this year, as some expect, emboldened lawmakers could send waves of anti-China, pro-Taiwan legislation to US President Joe Biden's desk – either forcing him to veto it and look weak politically or sign under political pressure, further straining Beijing-Washington relations.
"The US is under pressure and China is under pressure," said Cooper. "They won't be able to give much way on foreign policy … Both sides see themselves as upholding the status quo, and the other side as not."
If a nativist president is elected in 2024, such as ex-president Donald Trump or Florida Governor Ron DeSantis, strategic ambiguity and other buffers could disappear outright and presage more provocative moves, such as US naval port calls, a large-scale presence of US troops on the island or stepped-up official recognition.
China is aggressively building up its military, and Xiamen University's Li said he thought Washington was keen to foment a crisis while it still has a military advantage. Beijing was more patient, although "the Taiwan issue cannot wait forever", he added. "The time frame we are looking at is about a decade or so when China has the capability to outmanoeuvre the US."
In China, meanwhile, an empowered Xi after the Party Congress could push a harder Taiwan line in response to what it deems US instigation, to distract from economic and political instability or to bolster his legacy.
After watching Russia stumble in Ukraine, China is likely to delay any invasion of Taiwan until its build-up is further along, analysts said, although politics in Beijing, Washington or Taipei could ignite a crisis.
Among the options short of war, Beijing could increase pressure by wielding its recently passed Anti-Foreign Sanctions Law to damage US interests. A preview of this was seen in February when Beijing threatened unspecified action against Raytheon, Boeing and Lockheed Martin in response to the US$100 billion F-16 deal with Taiwan.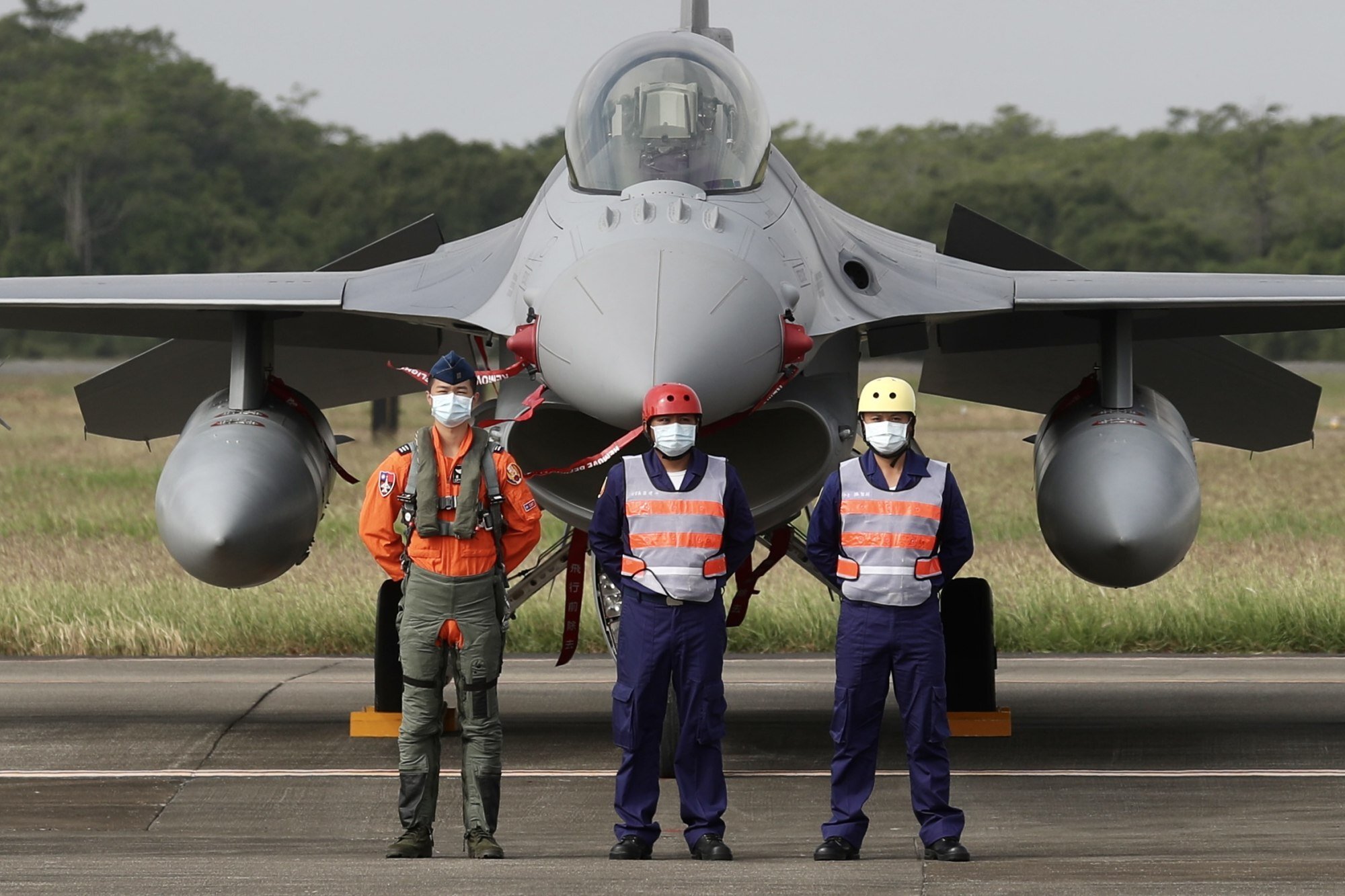 China also could undercut Taiwan's economy in numerous ways given their close economic ties; invoke the World Trade Organization's "national security exception" to restrict U.S commodity exports; violate Taiwan's airspace; occupy Penghu or another small Taiwanese island; or use its growing missile and hypersonic arsenals for leverage or credible threats.
"Jawboning, forceful verbal threats and playing for time will remain Beijing's strategy of choice," said Sourabh Gupta, a senior fellow at the Institute for China-America Studies in Washington. "Even a provocative crossing of the 'red line', such as an overt port or US troop presence on Taiwan, will not draw an instantaneous kinetic response, although Beijing will utilise the opportunity to push tensions to a fever pitch."
The increasingly volatile mix of instability, distrust and miscommunication is a classic "security dilemma", analysts said, in which each side sees its motives as pure, its adversaries' as anything but.
US relations with Taiwan tend to move in opposition to US-China ties, some said. "The US wants to develop deeper and more solid ties with Taiwan to counter Beijing," said Chang Ching, a fellow at the Society for Strategic Studies think tank in Taipei.
Added to the mix are a host of unknowns, including how hard the US is willing to push China, whether Taiwan's ruling Democratic People's Party [DPP] will declare independence eventually and how many incitements China will accept.
"It is hard to tell where exactly China's 'red line' on Taiwan is. The Chinese government has been deliberately vague," said a senior US-China analyst based in Beijing, adding that Washington is expected to continue its provocative moves. "It is too difficult to know what it might take to bring total destruction for both sides."
Despite Washington's heightened rhetoric, US interests still favour an uneasy truce, analysts said. A Taiwan autonomous in all but name gives the US an Indo-Pacific security partner, a democratic ally in its ideological showdown with autocracies and command of important sea lanes. Overt independence, meanwhile, provides few additional benefits "but may incur potentially critical risks for Washington vis-à-vis China", said Wen-Ti Sung, a lecturer at the Australian National University.
Decades of arcane Taiwan policy minutiae have been premised on each side seeing what it wants to see and agreeing to disagree. Beijing sees one-China as a principle, Washington as a policy. Beijing, Washington and Taipei harbour different visions of sovereignty and shifting calculations on strategic ambiguity in any cross-strait war.
"There's a lot of tiptoeing around language," said Michael Fonte, Washington director of the DPP mission in the US.
Adding to the instability is a distinct lack of trust. After the 1999 US bombing of the Chinese embassy in Belgrade during a Nato mission in then-Yugoslavia, and after the 2001 forced landing of a US spy plane on Hainan Island, senior US and Chinese officials quietly huddled to diffuse the crises.
"It was a total mess. But in both incidents, there was the presumption that we would work it out," said Jeffrey Moon, head of China Moon Strategies, who served on the State Department's China desk during the Belgrade crisis. "I'm not sure in the future the response would be non-military."
Washington increasingly believes its support for democratic Taiwan is ideologically justified and sees Beijing as a bully that reneged on promises not to militarise the South China Sea. It also views China as a nation that tramples on global norms and hypocritically supports sovereignty but will not condemn Russia's war against Ukraine.
China, meanwhile, sees US freedom-of-navigation operations as deliberately provocative; US technology and investment restrictions as containment strategies; the Australia-India-Japan Quad grouping and Australia-Britain Aukus alliance as encirclement moves; and growing support for Taiwan as a bid to boost weapon sales and challenge Beijing's authority.
"There are a lot of reasons to be worried about where this is headed," said Bonnie Glaser, Asia director of the German Marshall Fund of the US. "When officials are not talking to each other, they conclude the worst."
That said, some see modest signs of hope.
In selected areas, the Biden administration has dialled back the rhetoric and tension seen during the Trump years. It has tightened the rules on official contact with Taiwanese officials and restated adherence to the one-China and strategic ambiguity policies during meetings between Biden and Xi.
And it has walked back parts of Trump's 2018 US Strategic Framework for the Indo-Pacific policy memo, including its highlighting of Taiwan as a nation Washington must defend and its call for US Army Green Beret forces to train Taiwanese units.
"The ground under the US's long-standing Taiwan policy interpretations is becoming unstable. Nevertheless, my sense is that Beijing feels somewhat assured that there is still more continuity than discontinuity in this administration," said Gupta.
"This process of hollowing out has been dialled down," he added. "But not dialled back."