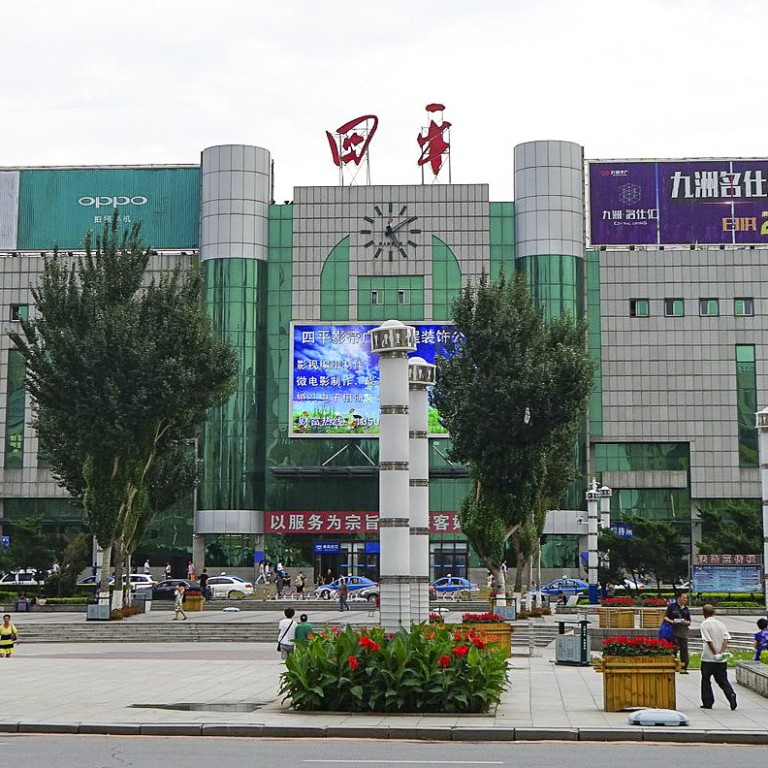 Chinese city tells residents: comply with Covid testing orders or be detained, fined and blacklisted
They face a 10-day administrative detention, US$75 fine and being publicly shamed in the social credit system for skipping two compulsory PCR tests
That's according to a notice from the government of Siping in Jilin province, where there have been no locally transmitted cases for more than six weeks
Residents of a city in northeast China have been told they will be detained, fined and blacklisted in the social credit system if they do not comply with orders to get tested for
Covid-19
.
A notice issued by the Siping government in Jilin province on Tuesday said anyone who skipped two compulsory PCR tests would face a 10-day administrative detention, a 500 yuan (US$75) fine, and be publicly shamed in
the social credit system
.
That system is a data-generated tally of ratings for individual citizens that affects the ability to travel or access public and private services. People can be labelled as "untrustworthy" for their misdemeanours, which restricts their ability to access financial markets or even buy train and air tickets.
It comes as the Chinese government remains determined to eliminate outbreaks of the virus among its 1.4 billion population under a strict zero-Covid policy, imposing lockdowns, mass testing and other restrictions whenever cases are found.
Siping has not seen any new locally transmitted cases for more than six weeks – its most recent was recorded on April 15. One case was reported elsewhere in Jilin province on Tuesday, in Baishan.
Still, officials in Siping have told residents they face the most severe penalties possible for disobeying pandemic control measures – administrative detention and a fine – under the Law on Penalties for Administration of Public Security.
According to the notice, state-owned enterprises will also be penalised under the Communist Party's disciplinary code if an employee fails to take the government-mandated PCR tests.
In addition, anyone who fails to take a compulsory test in Siping must pay for a PCR test themselves and their movement within the city will be restricted. This is done through
the "health code" mobile app
used across mainland China, which generates a colour code – green, yellow or red – to indicate a person's Covid-19 risk level.
A new round of compulsory testing is due to begin in Siping on Thursday.
It is not the first local government to take this approach – officials in Dalian, in the northeastern Liaoning province, warned residents in March that anyone who refused to take part in a mass testing would be publicly blacklisted.
Also in March, six cities – including Tianjin, Shenyang and others in Jiangxi and Henan provinces – announced that failure to comply with mass testing mandates would result in a yellow health code, meaning their ability to travel within and outside their city would be restricted.
Legal experts in mainland China have previously raised concerns over the zero-Covid policy becoming a drive to eliminate cases at the expense of personal freedoms, accusing local officials of putting their careers ahead of the public interest.