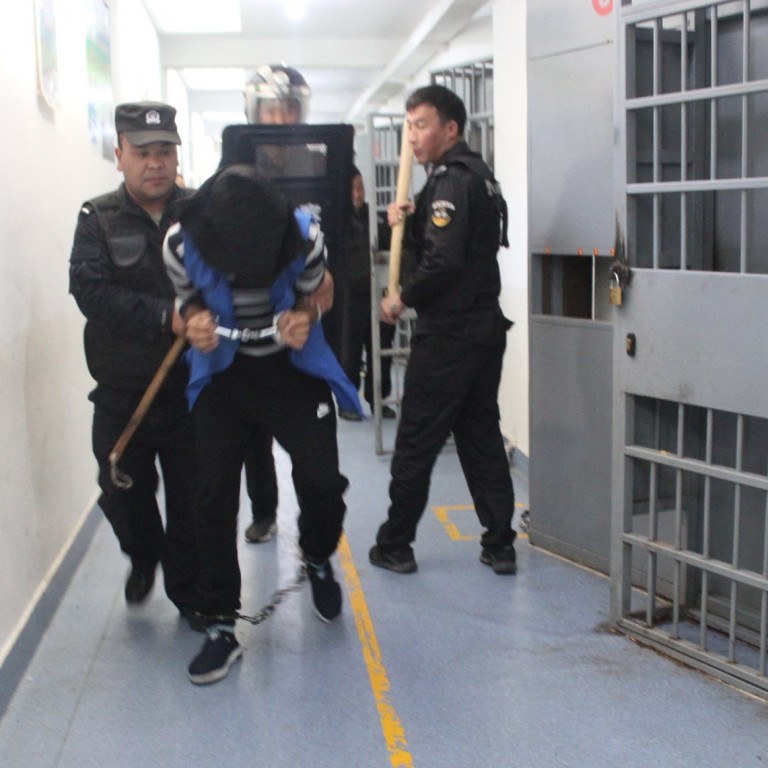 With Xinjiang top of mind, EU lawmakers urge more hardline approach on China human rights
European Parliament members call for additional sanctions against Beijing officials implicated in alleged abuse and renewed push to ban goods from forced labour
'We have been looking the other way for too long, despite the accumulated evidence of the serious crimes committed,' Spanish lawmaker says
European Union lawmakers rallied around calls for a more hardline approach to confronting China on
human rights issues
on Wednesday, ahead of an expected move by the EU legislature to accuse Beijing of committing "crimes against humanity" in
Xinjiang
.
Two weeks after a leak of alleged Xinjiang police documents
shed new light
on Beijing's policies in the region, legislators used a parliamentary session in Strasbourg to call for more sanctions against Chinese officials implicated in alleged rights abuses; an import ban against goods suspected of being produced with forced labour; and a broader recalibration of the EU's economic ties with Beijing.
"We have been looking the other way for too long, despite the accumulated evidence of the serious crimes committed," said Carles Puigdemont, a Spanish member of the European Parliament.
"It is time to act, to take measures to protect the Uygur people and to let the Chinese regime know that if it does not correct its policy, the
European Union
is ready to change its economic and trade relationship [with China]."
China is accused by numerous Western governments and rights groups of a systematic crackdown on Uygurs and other Muslim ethnic minorities, including through mass internment, political indoctrination, and forced labour. Beijing denies the accusations.
The European Commission last year announced plans for a sweeping ban on goods tainted with forced labour, but the policy
has yet to materialise
.
"European industry needs to re-examine its supply chains and find new ways to access raw materials without depending on China," said Henrike Hahn, a member of the EU parliament's delegation for relations with China.
Appearing at the close of Wednesday's debate, the EU's trade commissioner, Valdis Dombrovskis, did not weigh in on the forced labour issue, but vowed that the bloc would "continue to speak out against human rights violations occurring across China [and] continue to convey our concerns to the Chinese leadership".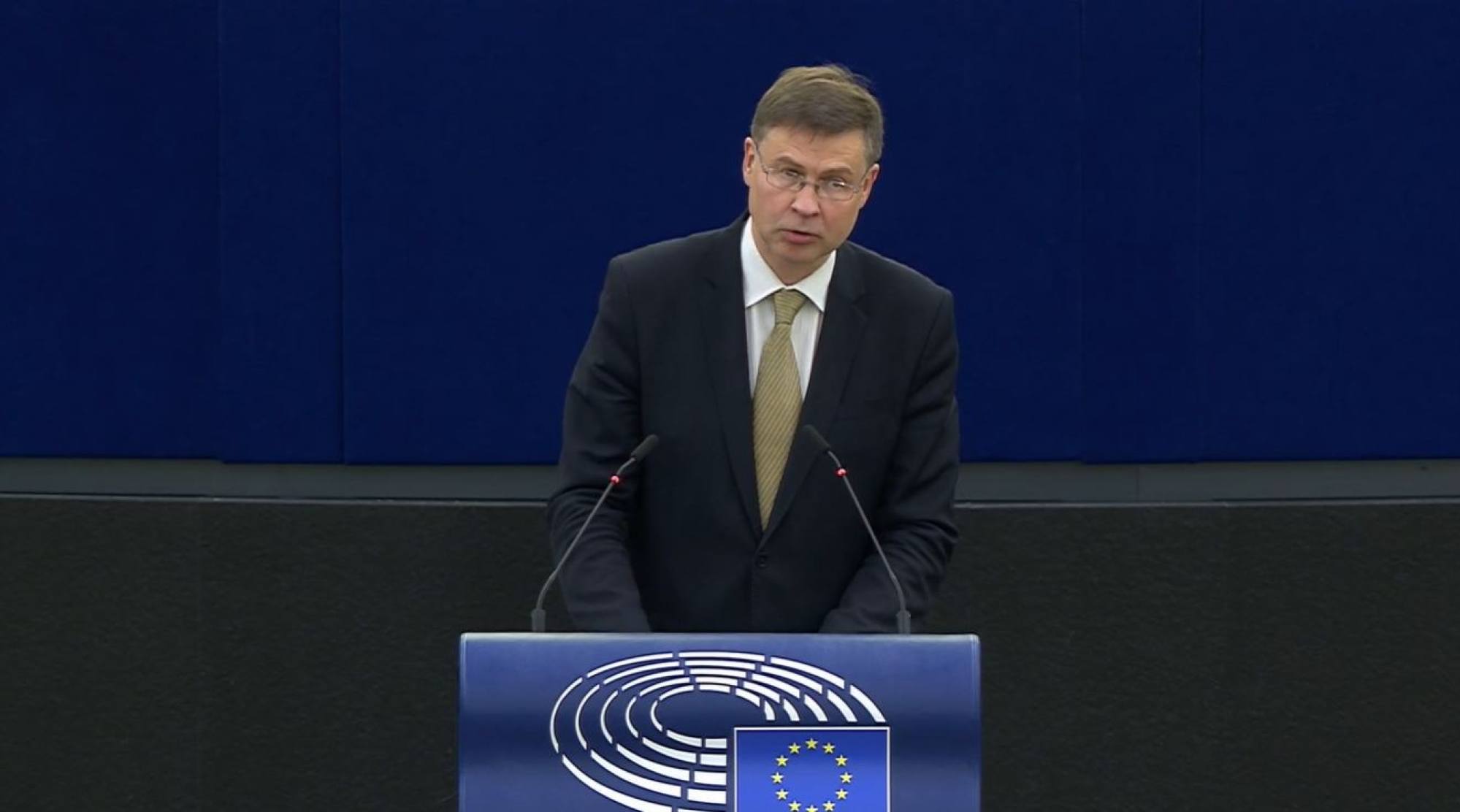 "In doing so we will always make it clear that the EU will not compromise on human rights," said Dombrovskis.
Wednesday's session came a day before EU lawmakers were expected to approve a non-binding resolution decrying China's human rights record and labelling the Chinese government's treatment of ethnic minority groups in Xinjiang as "crimes against humanity".
The motion, the text of which was seen by the South China Morning Post, makes specific mention of "birth prevention measures and the separation of Uygur children from their families".
Unlike similar resolutions passed by other legislatures around the world – including in the US,
Canada
and a number of European countries – the motion does not explicitly accuse Beijing of having committed "genocide" in Xinjiang.
Instead, its final wording is expected to warn of a "serious risk of genocide" – a compromise to broaden support among lawmakers.
Taken together, Wednesday's debate and the expected passage of the human rights resolution on Thursday underscore a hardening of attitudes in Europe towards its ties with China, the EU's largest trading partner.
The EU and China came close to implementing a sweeping investment agreement that had been finalised in late 2020, but EU lawmakers voted to freeze the deal amid a bitter spat over mutual sanctions.
Tensions have only deepened since then, with Germany's economy minister last month
pledging a renewed focus
on human rights and calling for greater scrutiny in Brussels of EU subsidies to Chinese competitors.
That followed the release of an alleged trove of Xinjiang police files appearing to shed new light on China's crackdown on Uygurs and other largely Muslim ethnic minority groups.
Leaked to and published by US-based researcher Adrian Zenz, the information included thousands of photographs of detainees – some as young as 15 years old; police protocols such as "shoot to kill" policies for those who try to escape; and details about the reasons some Uygurs were targeted, including "growing a beard".
As scrutiny among Western nations of Beijing's actions in Xinjiang has grown in recent years, so too has criticism of the
United Nations
' response.
In particular, governments, lawmakers, and rights groups have
criticised the decision
by UN rights chief Michelle Bachelet to take part in a tour of Xinjiang, which critics said lacked a level of access necessary to ascertain an accurate assessment of the rights situation there.
"We warned her in advance that she should not become the victim of Chinese propaganda efforts," said Heidi Hautala, a member of the Greens and a vice-president of the EU parliament. "That's exactly what's happened."
Over the past two weeks, a number of European lawmakers have written to various foreign ministers in Europe to express their concerns about Bachelet's visit and urged them to lodge representations with UN Secretary General Antonio Guterres.
Also on Wednesday, a coalition of more than 230 rights groups around the world called for Bachelet's "immediate" resignation, accusing her of legitimising Beijing's "counterterrorism" defence of its actions in Xinjiang.
Additional reporting by Finbarr Bermingham