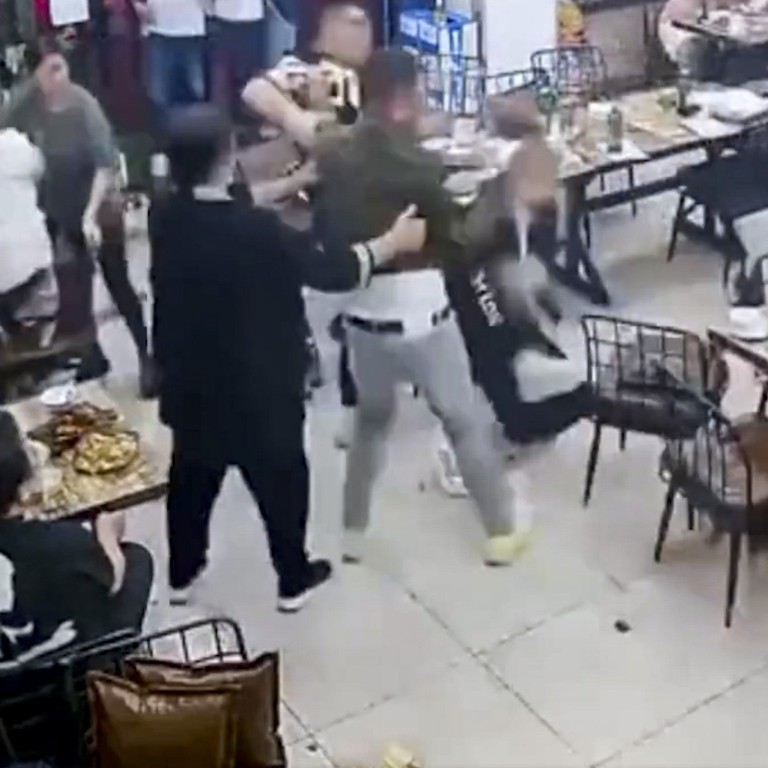 Chinese police arrest 9 suspects over attack on women in Tangshan
Provincial public security department orders officers from another city to take over investigation
Case prompts others in Tangshan to make allegations about gang activity
Nine people suspected of taking part in a vicious attack on a group of women in a northern Chinese city have been formally arrested and their case handed over to police in another municipality.
A group of women were beaten badly after one of them was harassed by a man and rejected him at a barbecue restaurant in Tangshan, Hebei province, late night on Friday. Two of the women required hospital treatment.
Footage of the attack was posted online, igniting nationwide discussion about predatory sexual behaviour and gang activity.
The footage shows a man walking over to four women dining at a restaurant and putting his hand on one woman's back.
He is pushed away twice, and he responds furiously by slapping and beating the other women at the table. A group of men then rush in and drag the women outside.
Hebei's Public Security Department ordered police in the city of Langfang, about 150km (93 miles) from Tangshan, to take over the investigation of the case.
In a statement on Sunday morning, the Guangyang district branch of Langfang's police bureau said it had officially arrested nine suspects, including a man identified as Chen Jizhi, over the case.
Tangshan police alleged that Chen harassed one of the four women and assaulted her before his accomplices stormed the restaurant, beat the victims, dragged them outside, and continued beating them.
Shanghai Law Daily quoted Wu Yunfeng, a professor at East China University of Political Science and Law, as saying that Langfang police took over jurisdiction to reduce the possibility of interference.
"The abuse case undoubtedly is a major case with social impact, and according to media reports, some of the suspects had previous criminal records or even at large," Wu said.
"The designation of jurisdiction over this case is to reduce interference and ensure the fairness of the investigation."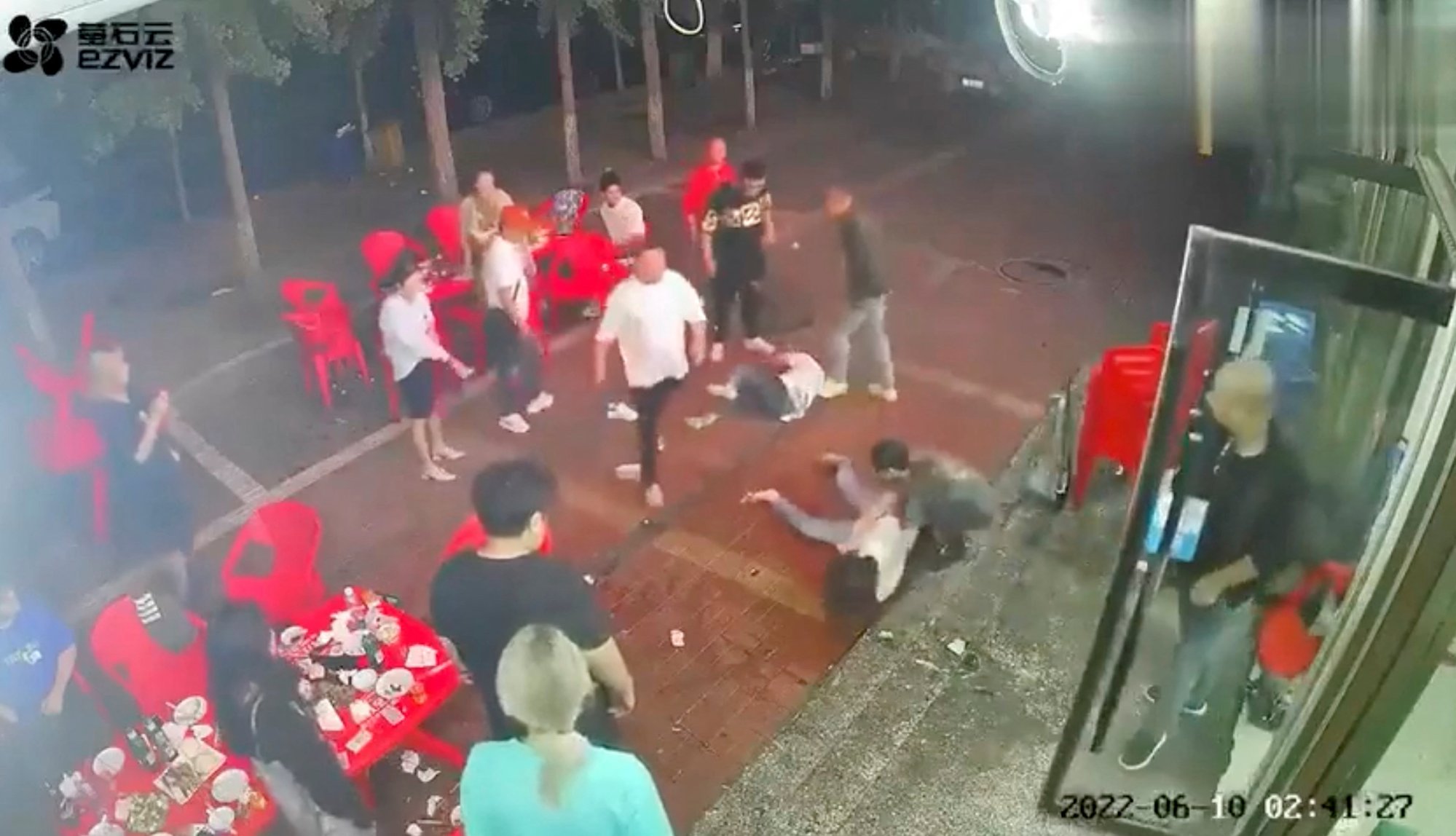 The case has prompted a number of people in Tangshan to make claims online about cases of alleged harassment by gangs.
One woman claimed that she had been humiliated and illegally detained by several "gang members" and posted a video online before police asked her to take it down.
Tangshan authorities said on Sunday they were aware of the incidents and were investigating.
The Tangshan attack set off calls from official bodies and media outlets for severe punishment.
On its WeChat account, the Communist Party's Central Commission for Discipline Inspection said there must be zero tolerance for violent acts that endanger public safety.
It said offenders must be punished harshly and swiftly in accordance with the law to ensure justice for victims and safety for the public.
At a meeting on Saturday, Tangshan mayor Tian Guoliang vowed to work hard to maintain public safety and order.