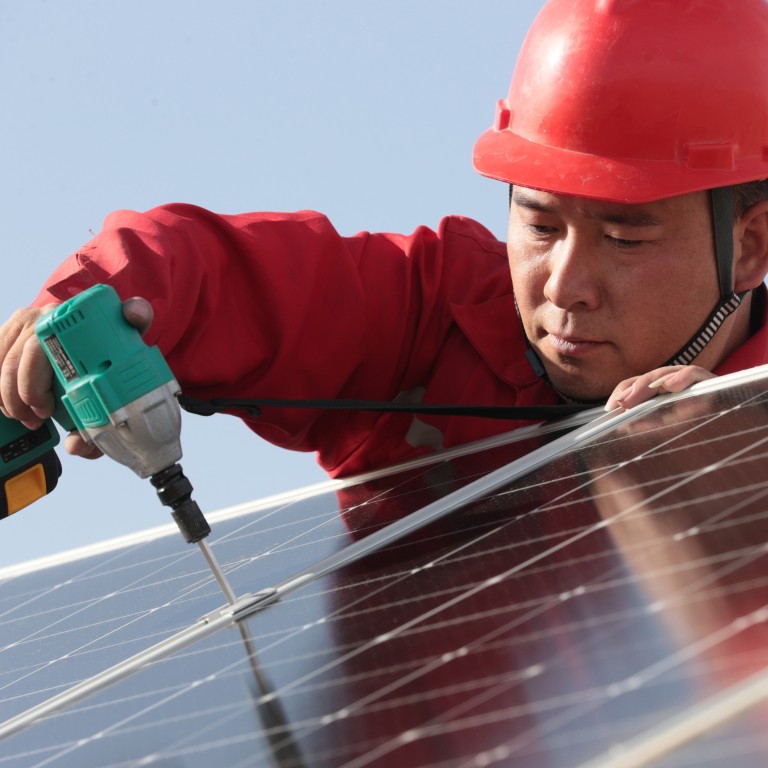 Uygur Forced Labour Prevention Act takes effect in US, banning imports from Xinjiang
Cotton, tomatoes and polysilicon, a material used in the solar panel industry, are among 'high priority' sectors that will face scrutiny by US customs agents
Firms can appeal if they provide 'clear and convincing' evidence that their supply chains are free of forced labour – a standard US officials call a 'high bar'
The United States began blocking the import of all goods sourced wholly or partly from the
Xinjiang Uygur autonomous region
on Tuesday, marking a significant escalation in Washington's efforts to combat alleged forced labour in the Chinese region and provoking an angry response from Beijing.
The sweeping ban creates a "rebuttable presumption" that any materials produced in Xinjiang are at risk of being tainted with forced labour – a "guilty-until-proven-innocent" principle that effectively inverts current US customs laws related to forced labour.
Companies can appeal if they can provide "clear and convincing" evidence to customs authorities that their supply chains are free of forced labour – a standard that US officials themselves have described as a "high bar".
The Uygur Forced Labour Prevention Act supersedes a series of individual import bans, known as withhold release orders, targeting certain producers or products that were imposed in recent years amid international concern over human rights conditions in Xinjiang.
Blanket import bans covering an entire region are rare in the US, underscoring the degree to which policymakers in Washington have elevated issues around Beijing's human rights record.
Beijing has repeatedly denied all allegations of forced labour in Xinjiang, lumping them together with US accusations of "genocide" as "lies of the century", and on Tuesday called the new law "an escalation" in Washington's anti-China tactics.
The act represents "an escalation of the United States' suppression of China under the guise of human rights, and proves that the US wantonly undermines the global economic and trade rules as well as the stability of international industry chains and supply chains", foreign ministry spokesman Wang Wenbin said.
The US is attempting to "engender forced unemployment in Xinjiang and make the world decouple with China", Wang added.
US President Joe Biden's administration outlined its enforcement strategy on Friday, including how US Customs and Border Protection will identify goods tied to Xinjiang, what kind of evidence will be admissible in the appeals process and which sectors will be considered "high priority" for scrutiny: cotton products, tomatoes and polysilicon, a material used widely in the solar panel industry.
The US Department of Homeland Security is "committed to ending the abhorrent practice of forced labour around the globe, including in the Xinjiang Uygur autonomous region where the People's Republic of China continues to systemically oppress and exploit Uygurs and other Muslim-majority communities," said the agency's leader, Alejandro Mayorkas.
The legislation requiring the import ban passed in the US Congress with near-unanimous support last year and Biden signed it into law in December.
The ban, which lasts for eight years, will unleash far-reaching effects on global supply chains, given Xinjiang's status as a manufacturing hub for goods ranging from agricultural staples like
cotton and tomatoes
to sought-after materials like
viscose
and
polysilicon
.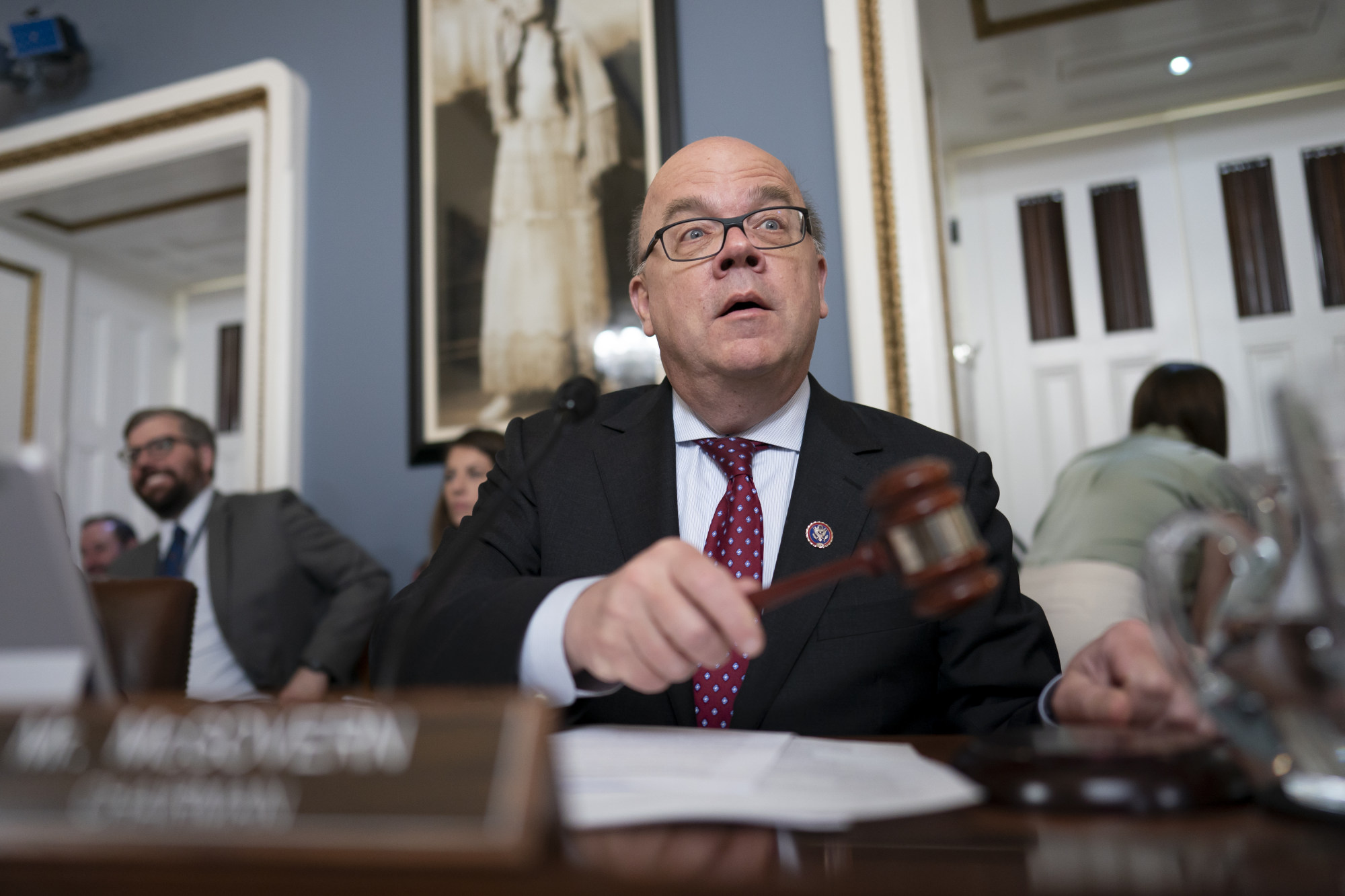 Anticipating that disruption, multiple leading US industry associations spoke out against the legislation when it was moving through Congress, arguing that the import ban contradicted principles of due process and would jeapordise legitimate supply chains.
But now that the law is in effect, those same trade groups – the American Apparel & Footwear Association, the National Retail Federation, the Retail Industry Leaders Association and the United States Fashion Industry Association – had a different message.
Calling the law "a key component of a broad global strategy, and our shared goal, to end forced labour," the groups said on Tuesday that they looked forward to "an increased partnership" with the US customs agency to eliminate forced labour in Xinjiang and elsewhere.
Craig Allen, president of the US-China Business Council, agreed that companies were eager to work with Washington on the issue, but expressed concern that the legislation's rapid implementation and "limited information" from the government in advance had created uncertainty for importers.
"Messy enforcement would further snarl already stressed supply chains and contribute to inflation," said Allen, adding that it would be "difficult for companies with complex supply chains to provide sufficient documentation on short notice to show that their supply chains do not have a nexus to Xinjiang."
The legislation's authors, meanwhile, said the US was "sending a clear message that we will no longer remain complicit in the Chinese Communist Party's use of slave labour and egregious crimes against humanity".
Congress is "ready to work with President Biden and his administration to ensure this historic law is fully and rigorously implemented", the lawmakers – Senators Jeff Merkley and Marco Rubio and Representatives Jim McGovern and Chris Smith – said.
In a sign that the administration is already eyeing such assistance from Congress, the US customs agency has requested more than US$70 million in its 2023 budget to pay for enforcement of the import ban – up from a base level of around US$10 million.
The expanded funds would pay for 300 new staff positions, training, and technologies such as isotope analysis – an
advanced scientific method
used to identify the geographic origin of a product. "Supply chain disruptions will not be limited to imports from the XUAR," the customs agency said in its budget request, stressing that staffing and resources were already strained because of other Xinjiang-related orders in recent years.
Similar prohibitions to Tuesday's ban are in the works in Australia and the European Union, whose ties with China have deteriorated amid deeper scrutiny of its human rights record, particularly in Xinjiang.
But as long as the US remains the only major market banning goods tied to Xinjiang, rights groups have expressed concern that companies affected by the law may seek to re-export targeted goods to other markets.
"Until and unless such an instrument [in Europe] is enacted, there is risk that the EU, the world's largest single market, will serve as a dumping ground for goods tainted with forced labour," the
Coalition to End Forced Labour in the Uygur Region
wrote in an open letter to businesses on Tuesday.
As well as banning all goods sourced wholly or partly from Xinjiang, the US customs agency has identified a number of companies from which American importers are prohibited from sourcing goods. The entity list includes both companies with operations in Xinjiang and those based outside of the region that are suspected of having received Uygur labourers through worker transfer schemes.
Among those named was Changji Esquel Textile Co Ltd, a subsidiary of the Hong Kong-based Esquel Group, a leading shirt maker.
Protesting its inclusion in the entity list, Esquel said in a statement on Monday that it had provided "extensive information about our operations, independent third-party audits, traceability documentation, supply chain maps and a variety of other documents to the US Department of Commerce and other relevant agencies proving Esquel does not use forced or coerced labour".
But the US government and labour advocacy groups believe it is all but impossible for companies to have complete visibility on working conditions in Xinjiang, citing hurdles that outside inspectors have faced when trying to access the region.
"It's very difficult to be able to do a credible audit within that region," JoAnne Colonnello of Customs and Border Protection said last week.
Additional reporting by Robert Delaney