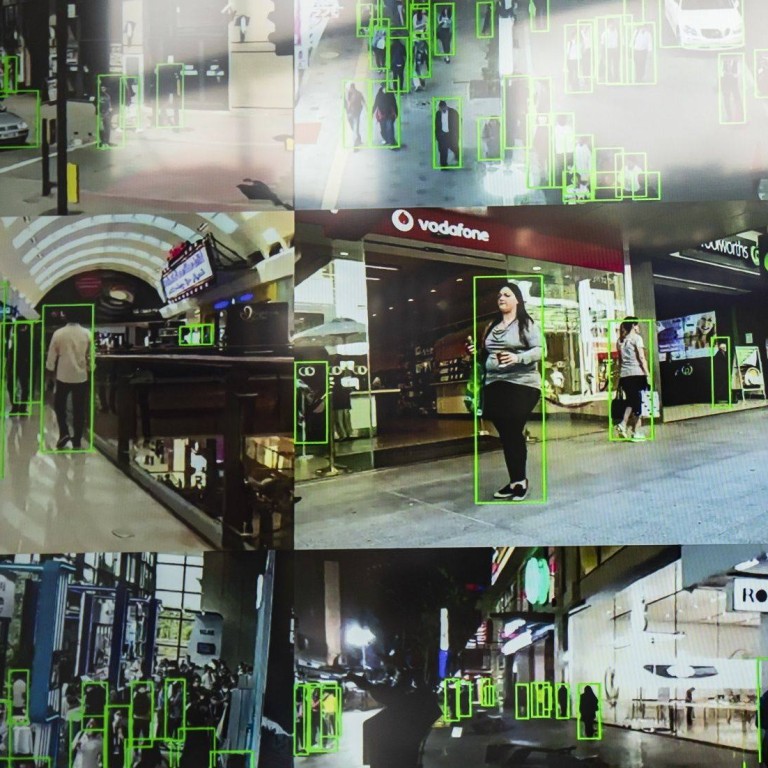 US should expand its restrictions on sale of hi-tech products to China, panel is told
Congressional-Executive Commission on China focuses its hearing on religious freedom for first time since 2018
'China has developed machine-learning models to explicitly identify religious minorities as they pass through the country,' one expert says
The new US
ban on sales
by the Nvidia technology company to Chinese clients will slow Beijing's efforts to build a facial recognition surveillance network and further restriction on sales of hi-tech products should be enacted, a governmental China policy panel was told on Tuesday.
Experts and a Uygur activist who serves in US President Joe Biden's administration also told the Congressional-Executive Commission on China (CECC) that tougher US action was needed to stymie Beijing's efforts to control Uygurs, Tibetans, Catholics and other religious minorities in China.
"We know that China has developed machine-learning models to explicitly identify religious minorities as they pass through the country," said Chris Meserole, research director of the Brookings Institution's Artificial intelligence and Emerging Technology Initiative.
"Those models were more likely than not trained on either Nvidia GPUs or AMD GPUs," he said, referring to graphical processing units. "By banning the sale of those GPUs to China, it won't cripple them from being able to develop those kinds of models, but it will hamper their ability to do them at scale.
"So I think, ideally, we would continue to place more and more restrictions on the kinds of unique hardware that China relies on the US for, to … build out and to balance the surveillance apparatus that it's been developing," Meserole added.
AMD, short for Advanced Micro Devices Inc, was reportedly also ordered to halt sales of its GPUs to China, although the company has not officially acknowledged the ban.
The commission, set up in 2000 to monitor China's human rights and rule-of-law record, is an advisory body to Congress and the executive branch, and has significant influenced a number of high-profile China bills in recent years.
China's embassy in Washington did not immediately respond to a request for comment about Tuesday's CECC hearing.
The hearing on Tuesday was the first the commission has convened on religious freedom in China since 2018, and follows other moves by Congress and the United Nations to address allegations of human rights violations against Uygurs and other religious minorities in China.
Biden signed the Uygur Forced Labour Prevention Act into law last year, which aims to halt the import of all goods sourced wholly or partly from the
Xinjiang Uygur autonomous region
. The UN's human rights office said in a long-awaited
report
last month that Beijing's policies in the region "may constitute international crimes, in particular crimes against humanity".
Chen Xu, China's ambassador to the United Nations in Geneva describing the report as "illegal and invalid" and vowed not to cooperate with the UN's human rights office after the report was published.
According to human rights groups and a UN committee, as many as 1 million Uygur Muslims – the region's largest ethnic group – have been detained in "re-education centres" there and subjected to indoctrination, torture and forced labour.
China has defended its use of these facilities, which it terms employment training centres, as necessary to manage ethnic tensions, fight extremism and reduce poverty.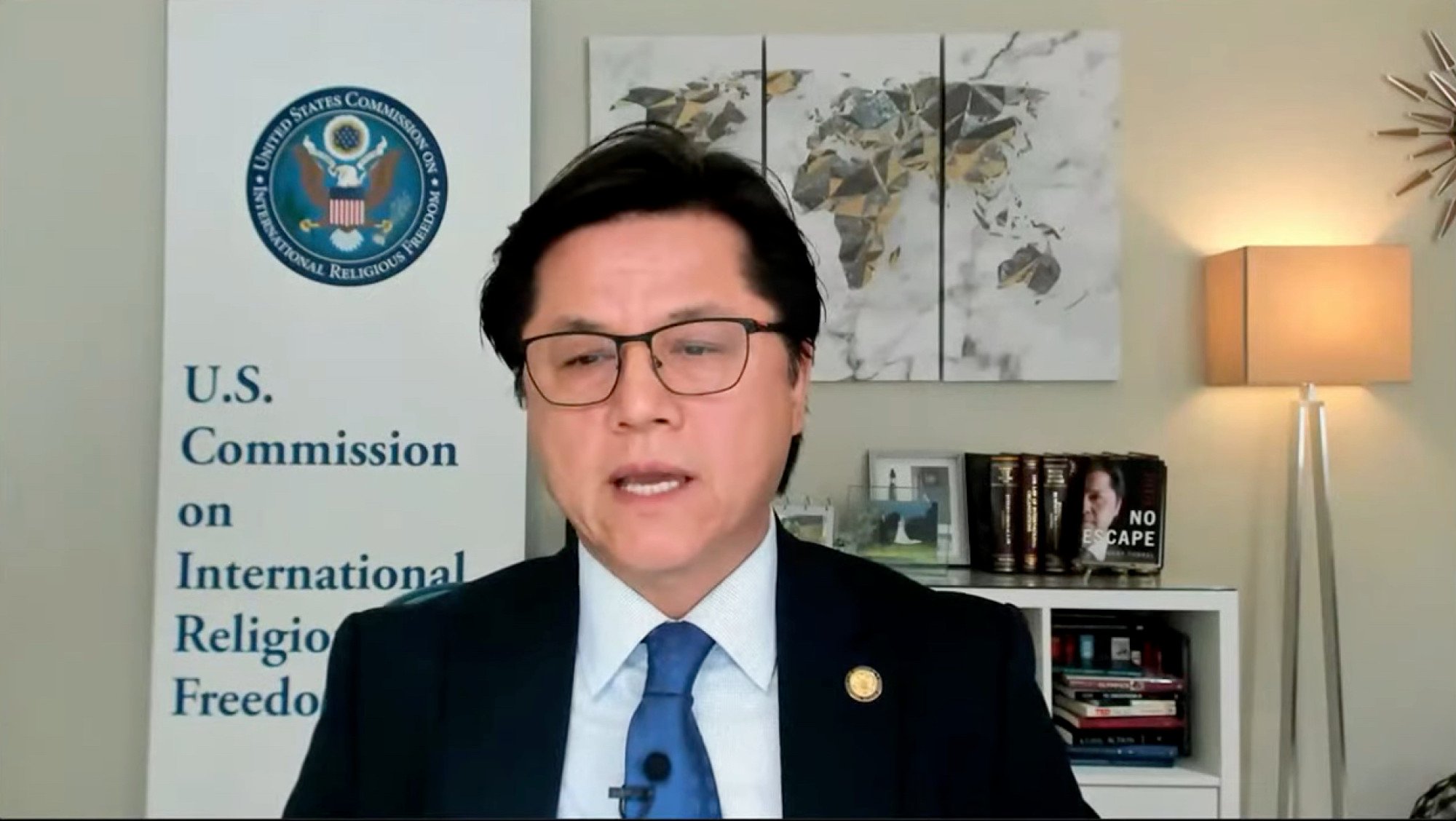 Nury Turkel, chairman of the US Commission on International Religious Freedom, called on lawmakers to enact legislation that would punish US companies that sell products to China that facilitate religious persecution, similar to the way some business transactions are under the Foreign Corrupt Practices Act (FCPA).
Surveillance technology "has become a part of ordinary people's lives", Turkel said.
"It's in their homes. They have QR codes on the doors, and it's in the places of worship. Every aspect of the people within Communist China are subject to this level of persuasive and sophisticated surveillance.
The FCPA, Turkel said, "has become a very effective tool around the world today," adding: "And now instead of going to the foreign countries playing by their rules, we're exporting good corporate practices."
US law enforcement officials invoked the corrupt practices law five years ago in the case of former Hong Kong minister Patrick Ho Chi-ping, who was
found guilty
by a federal jury of offering millions of dollars in bribes to African officials. Ho served 36 months in a Manhattan prison and was fined US$400,000 (HK$3.1 million).
In an indication of the bipartisan nature of congressional support for efforts meant to curtail alleged human rights violations by Beijing, Representative Vicky Hartzler, a Republican from Missouri, called the Commerce Department's ban on GPU sales to China "encouraging".
"There's at least some pushback that we are doing to be helpful here," said Hartzler, a CECC commissioner. "It's so important we do not want to be complicit in any [practices that restrict religious freedom] and anything that we can do to stop this spread around the world and also to help people of China, we need to do so."