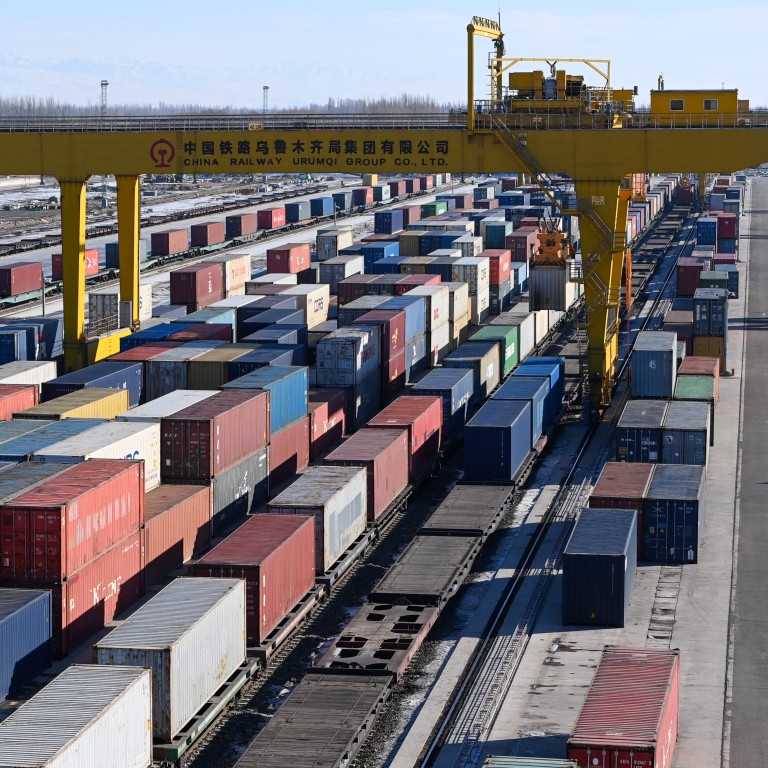 Xinjiang exports to EU more than double despite forced labour concerns
Direct shipments from controversial Chinese region in August surged 136 per cent year on year to US$137 million, customs data shows
High volume raises questions about effectiveness of planned EU ban on tainted goods following stinging UN human rights report
Exports from
Xinjiang
to the
European Union
more than doubled last month, despite widespread concerns over forced labour in the Chinese region.
Direct shipments from Xinjiang to the 27 member states surged 136.2 per cent to US$136.7 million in August compared with a year earlier, according to Post calculations based on new Chinese customs data.
The boom was spread across multiple European nations and product groups.
Exports of lithium-ion batteries jumped 600 per cent, while photovoltaic solar cell shipments appeared in the data for the first time since records began in 2017, with the lion's share of both going to
Germany
.
Investigative media and academic reports have linked both product groups to forced labour programmes in the region, where the Chinese government is accused of holding up to 1 million
Uygurs and other Muslim minorities
in detention camps.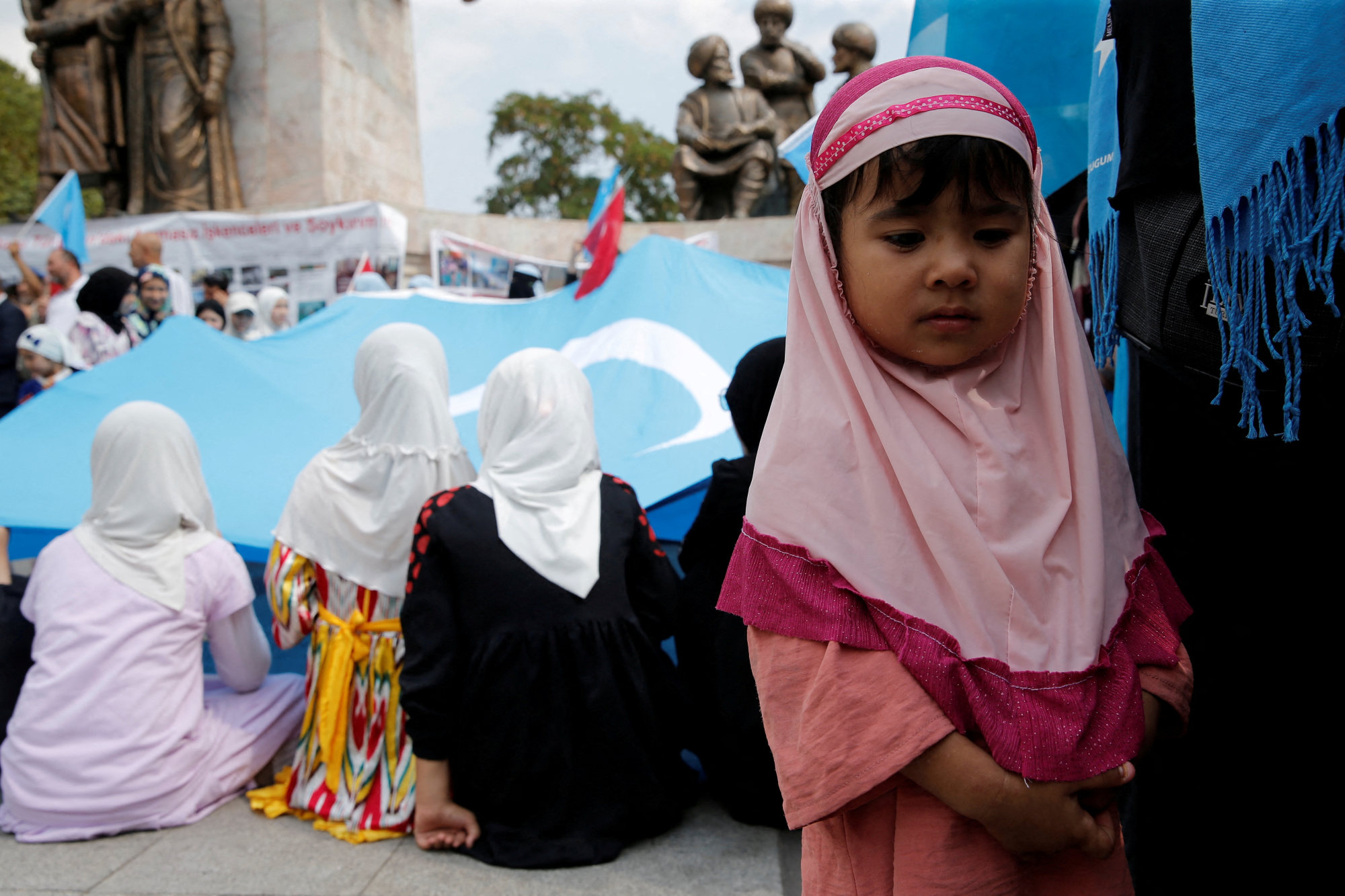 Beijing has consistently denied allegations of
human rights abuses
in the region, with its foreign ministry saying "there has never been forced labour in Xinjiang".
Belgium was the biggest buyer of goods from Xinjiang, tallying a 410.3 per cent increase in imports to US$34.8 million. The growth was led by inverting and transmission equipment.
Then followed Germany (up 68 per cent), the
Netherlands
(up 163.8 per cent),
Italy
(up 71 per cent),
Poland
(up 124 per cent), and
France
, whose shipments from Xinjiang rose a whopping 1,033 per cent to US$6.8 million last month.
The surge came on the eve of a
stinging United Nations report
, released on the last day of August, which found that the Chinese government may have committed crimes against humanity in Xinjiang.
It said that what Beijing described as vocational training centres "appear to be discriminatory in nature or effect". Such centres were "marked by patterns of torture or other forms of cruel, inhuman or degrading treatment or punishment".
China
dismissed the UN report
out of hand and said it would no longer cooperate with the human rights office as a result.
The data also showed business was booming even as Brussels policymakers were putting the finishing touches to a proposal that would
ban products
made using forced labour from the single market.
To comply with world trading rules, the ban will not focus specifically on China or any other region. But it came to fruition following pressure from EU lawmakers to do something about the accusations that have plagued Xinjiang for years.
Henrikie Hahn, a German Green MEP who has called for a full import ban on such products, said the EU's proposal had "major shortcomings".
"Companies do not need to prove anything unless someone raises a problem," said Hahn, explaining that if no one flags anything about a certain region, like Xinjiang, then authorities will not act. "The burden of proof lies on impacted people and complainants."
While companies will need to be more transparent, by the time authorities find proof of forced labour, the product could already be on the market and sold, Hahn added. "Therefore, it will not eradicate goods linked to forced labour being put on the market."
Analysts have struggled to make sense of the fluctuating Xinjiang customs data, which is often described as "volatile" and accounts for a tiny fraction of overall Chinese trade volumes. At such levels, a single large purchase can significantly move the needle.
Yet August's data showed that European businesses continued to buy from Xinjiang, despite the negative press.
Max Zenglein, chief economist at the Mercator Institute for China Studies, said businesses would "try to avoid the added layer of bureaucracy" in the run-up to the stricter legislation.
"From a company's perspective, the forced labour proposal will mostly be seen as an administrative nuisance with a high incentive to bypass," Zenglein said, adding that he expected official data from Xinjiang to become less reliable as a result.
Speaking at a webinar on Tuesday, Wolfgang Niedermark of the executive board at the Federation of German Industries, a powerful lobby group, said European businesses faced an ever trickier time dealing with China.
"Of course we have conflict … China is in one camp with
Russia
. China is doing things in Xinjiang we cannot accept because they offend basic fundamental human rights," Niedermark said. "And of course we have an upcoming issue with
Taiwan
. These are lines of conflict. Business cannot ignore and shy away [from] addressing these issues."