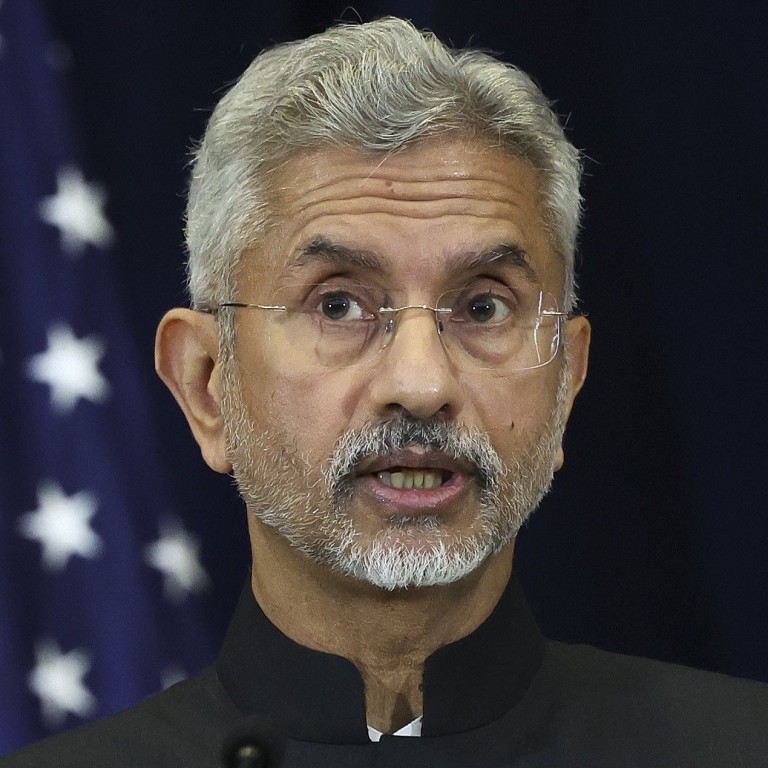 A 'confident' India attempts to strike a difficult balance with both US and China
India's foreign minister, Subrahmanyam Jaishankar, spent 11 days in US working the UN General Assembly and Washington, but little time with Chinese counterparts
India has felt compelled to move closer to US and its allies as China's military might and economic influence have grown
India's efforts to position itself as an undisputed stakeholder in the Indo-Pacific region and beyond were on display during the recently concluded 11-day visit to the United States by the country's external affairs minister, Subrahmanyam Jaishankar.
The envoy said he intended to present what he called a "confident India" that was "ready for greater responsibility".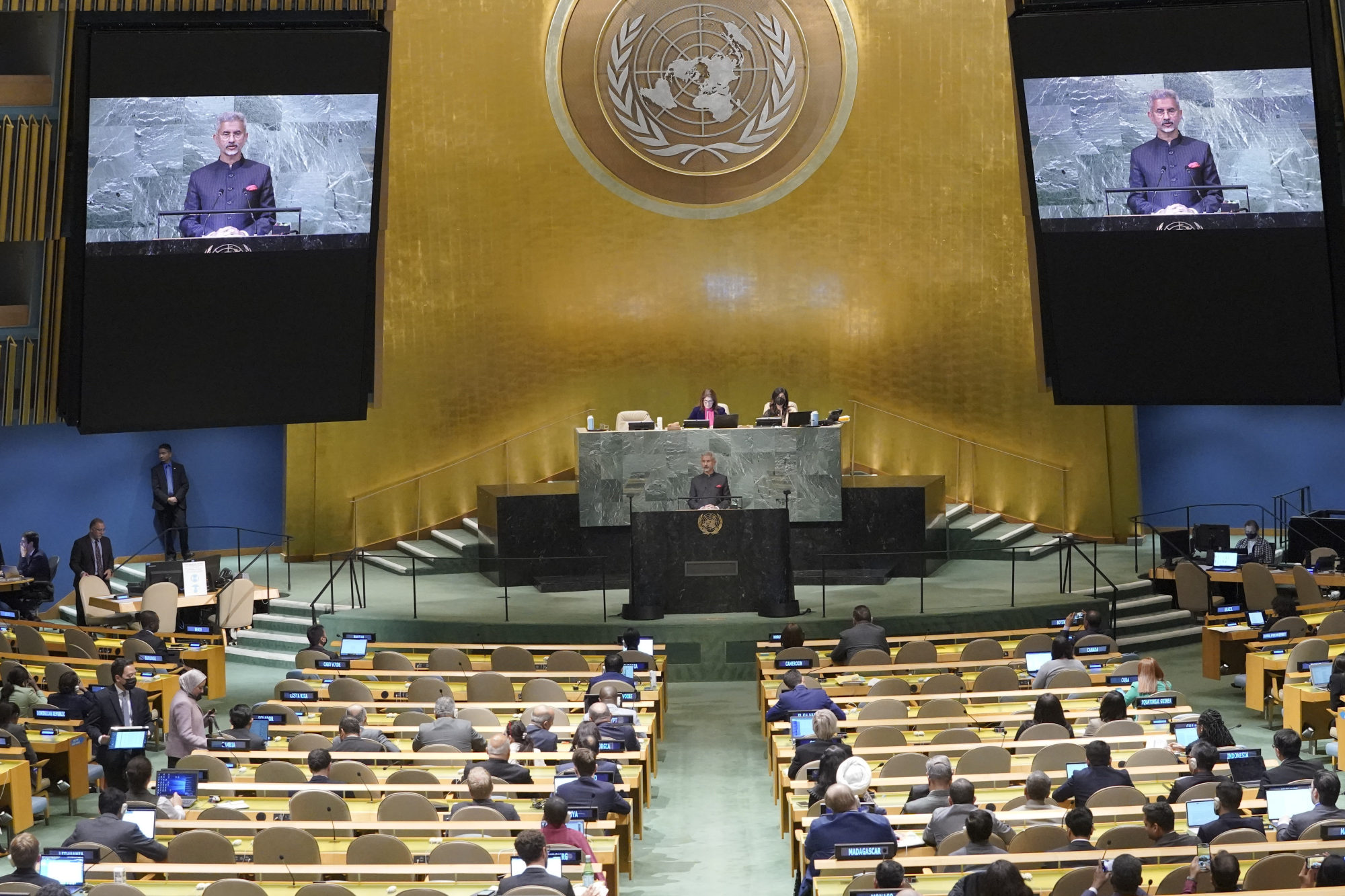 Jaishankar met with over half the 193 delegations at the United Nations General Assembly in New York. High on his agenda was mustering support for India's bid for a permanent seat in the UN Security Council as well as strengthening ties between Washington and New Delhi.
But a confident India wasn't so sure about engaging its biggest neighbour, China. Amid a flurry of diplomatic events, Jaishankar and Chinese Foreign Minister Wang Yi tried their best to avoid each other, only briefly attending a BRICS gathering.
The freeze in India-China ties comes as India's engagement with the West, led by the US, has gained new momentum.
After regarding the US with suspicion for decades, India has felt compelled to align more closely with Washington and its allies as China's military might and economic influence have grown.
India remains locked in protracted border disputes with China dating to their 1962 war. Memories of the humiliating loss at the hands of its then relatively weaker neighbour run deep in India's subconscious.
India has also pursued better ties with Asean nations under its Act East Policy, a move that makes Beijing uncomfortable since it believes this could eventually lead India to play an outsize role in the South China Sea.
But as a founder of the non-aligned movement – a forum initiated in 1961 by newly-decolonised countries to oppose bloc politics – India still flirts with the idea of neutrality, although some experts say such a policy is not favoured by the current government of Prime Minister Narendra Modi.
If Jaishankar's 11 days of diplomacy reveal anything, it is that India is trying to strike a balance, strengthening its US ties to counter China while striving to rebuild its relationship with its powerful and hostile neighbour.
Most countries in the Global South have chosen not to take sides as the US-China geopolitical competition intensifies, but India – a member of both BRICS, which includes China, and the Quad, a US-led security bloc aimed at countering China – finds itself in a tricky situation.
BRICS is a group of five emerging economies – Brazil, Russia, India, China and South Africa – formed in the aftermath of the 2008 global financial crisis to promote cooperation among developing countries.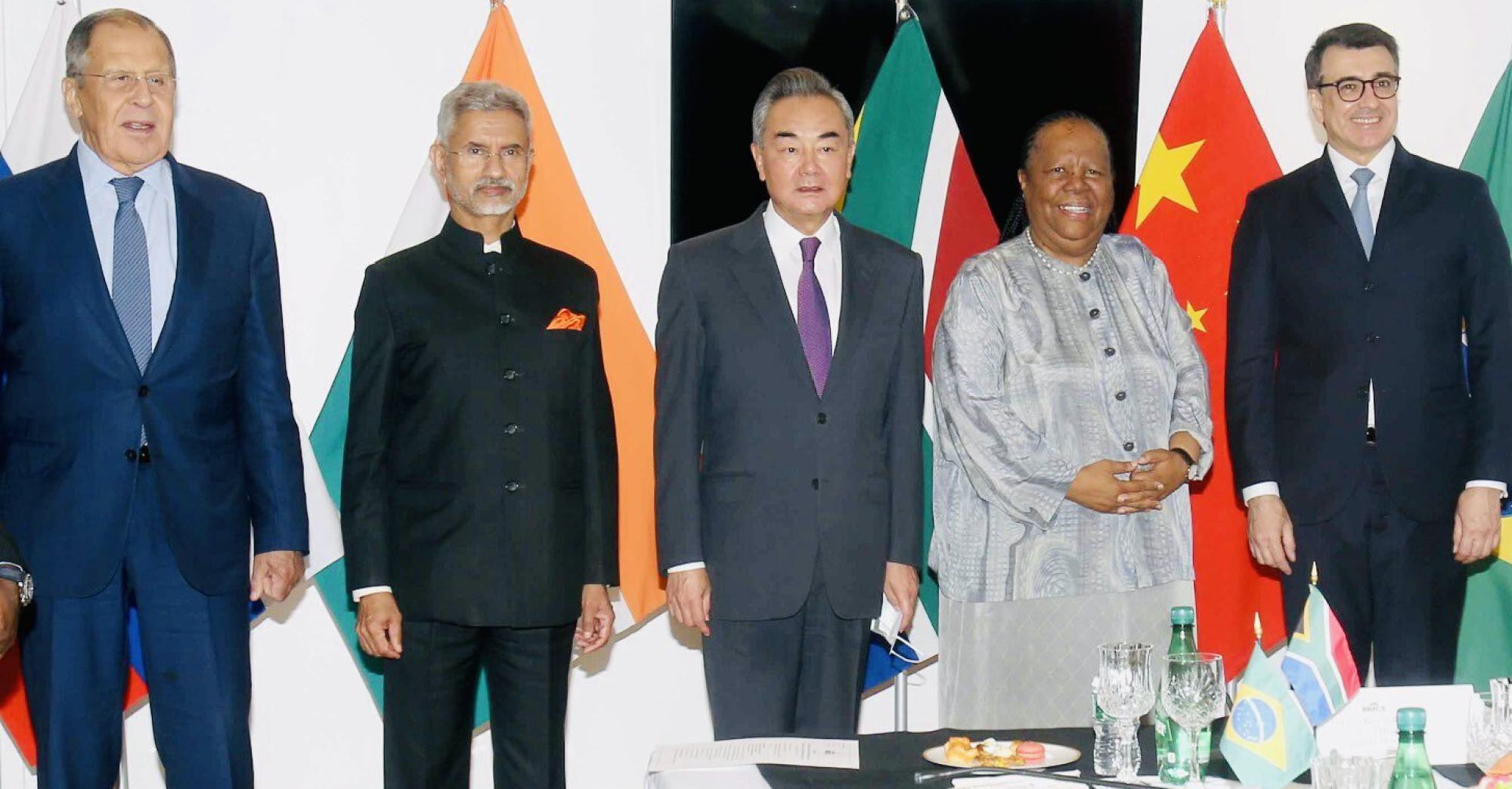 The Quad, which includes India, Japan, Australia and the US, was originally formed in 2004, then remained dormant until 2017.
Resurrected by then-US president Donald Trump as a group of democracies against an "autocratic" China, the alliance has since been enthusiastically embraced by President Joe Biden as part of his Indo-Pacific strategy.
B.R. Deepak, a sinologist at Jawaharlal Nehru University in New Delhi, has said that border incidents in 2017 and 2020 with China likely "pushed India to rethink its involvement in the Quad" and "played a decisive role in India's move to incorporate the Quad and the Indo-Pacific strategy into its military and foreign policy".
"While India had a twinge of envy for China's rise, it saw opportunities for win-win cooperation. Yet over the past two decades, India has become increasingly wary of the dangers of widening economic, military and technological asymmetries between the two countries," he has written.
Though appearing as an important US ally, Jaishankar tried to strike a more global approach during his trip. India, he told Indian reporters in Washington on Wednesday, is "open enough to work flexibly and comfortably with partners going beyond the orthodox limitations in the past of treaties and alliances".
Yet at the same event, he also sent a clear message to Beijing when he spoke of "accommodating each other's interests" and building a relationship on "mutual sensitivity and respect".
He also didn't mince words in expressing displeasure over Washington's US$450 million maintenance and upgrade package for Pakistan's F-16 fighter jet fleet, announced on September 9.
"You are not fooling anyone," he said while disputing the US claim that the package helped bolster Pakistan's counterterrorism capability. His criticism earned praise from increasingly nationalistic and anti-Pakistan audiences back home.
Some experts say that despite India's history of non-alignment, it would be in the best interest for New Delhi's economic success and geopolitical appeal to tilt more toward the US.
According to Dhruva Jaishankar, executive director of Observer Research Foundation America, the Quad alliance represents the future, and BRICS is "diminishing".
BRICS, he said, had "outlived" its purpose and "even Beijing and Moscow see less utility in it, outside of a venue for political grandstanding".
From trade and technology to security and people-to-people links, India has "much broader common interests with Quad partners than with China", he said.