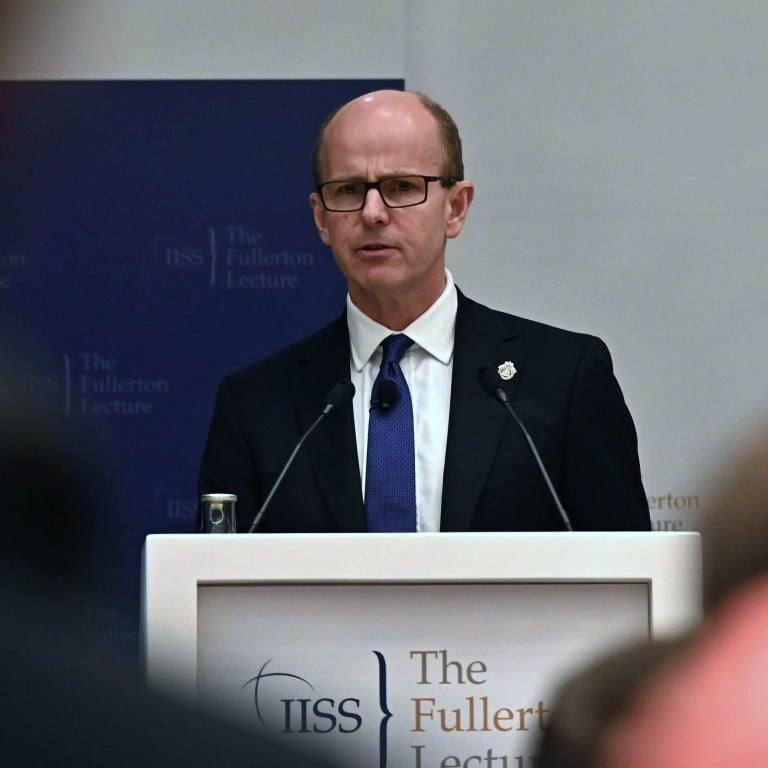 China seeks 'strategic advantage' through technology: British intelligence official
Beijing's efforts to shape global tech ecosystems 'increasingly urgent problem', says head of UK's Government Communications Headquarters
China's foreign ministry calls UK claims 'totally groundless'
China is seeking to gain a "strategic advantage" by shaping the world's technology ecosystems, from digital currencies to a rival to the United States' global positioning system (GPS) of satellites, representing an "increasingly urgent problem" for
Britain
and its allies, according to a top British intelligence official.
In a speech on Tuesday, Jeremy Fleming, director of Britain's Government Communications Headquarters (GCHQ), said the Communist Party's efforts to shape and exert control through technology was changing the definition of national security, making it a "battleground for control, values and influence".
"We and our like-minded allies see technology as a way to enable greater freedoms, greater prosperity, greater global collaboration. And yes, fair competition," Fleming said at an annual security lecture hosted by the Royal United Services Institute, a British think tank.
"But the Chinese leadership's approach is to also see it as a tool to gain advantage through control: of their markets, of those in their sphere of influence and of their own citizens. In an increasingly complex and interconnected world, we see this as a major risk to our future security and prosperity."
GCHQ oversees Britain's cybersecurity and counterterrorism efforts as part of its intelligence mission. It is the equivalent of the US' National Security Agency.
Mao Ning, a spokeswoman for China's foreign ministry, said Fleming's claims were "totally groundless".
"China's development of finance, science and technology is to enable the Chinese people to live a better life, not to target anyone, let alone pose a threat," she said on Tuesday.
"Adhering to the 'China threat theory' and provoking confrontation will harm both others and yourself."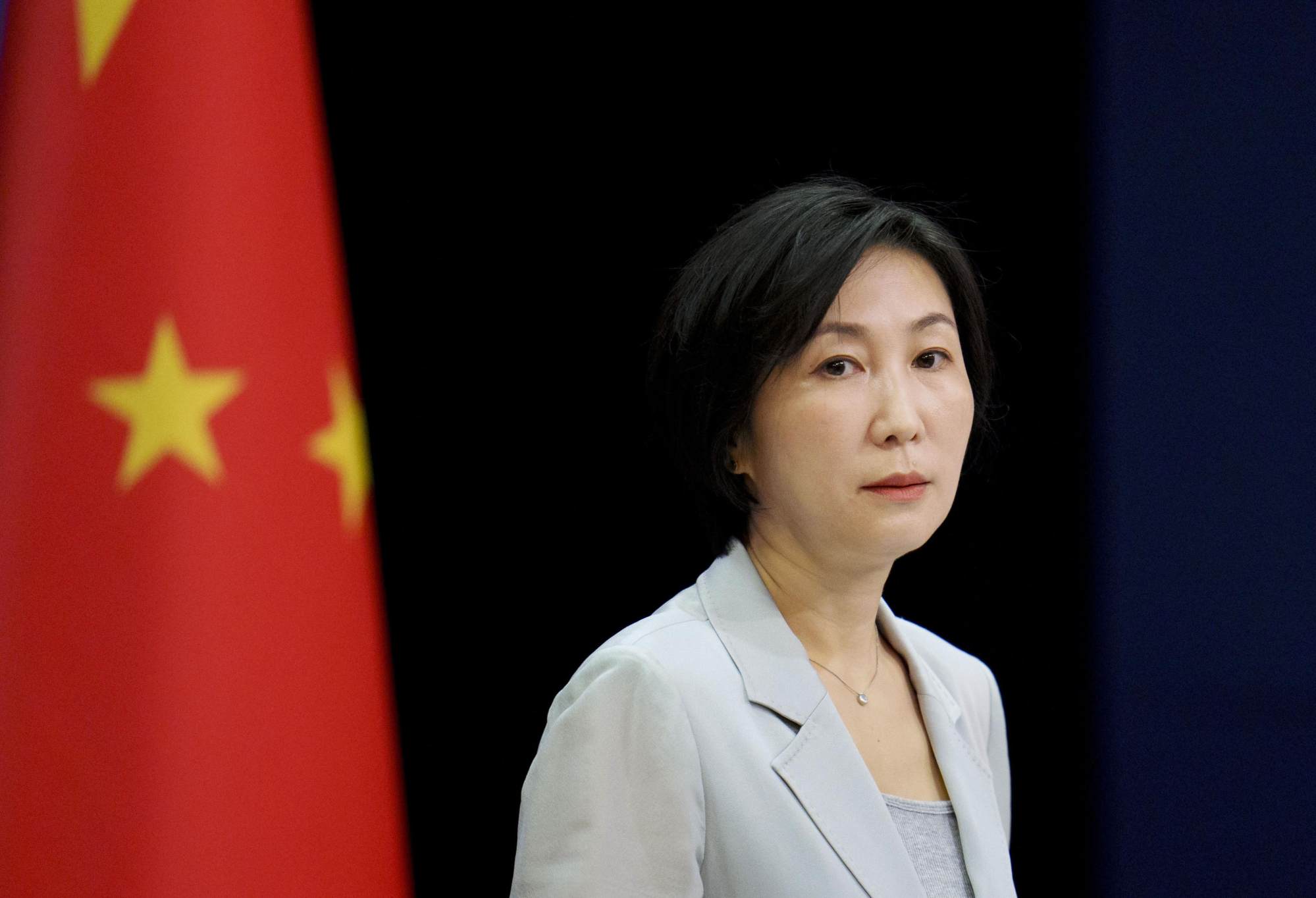 Truss, who previously served as Britain's foreign secretary, has
reportedly considered
classifying China as a "threat" to national security, the same status as Russia, as part of an update of last year's integrated review of defence and diplomatic strategy.
Downing Street said in September that the prime minister was commissioning an update of the review, but did not confirm whether China would be labelled a "threat".
In his speech, portions of which appeared in the British press late on Monday, Fleming said Beijing was seeking to subvert or redesign global security standards, such as a proposal offered by China four years ago for new internet protocol standards.
"It would reduce interoperability causing fragmentation of systems," he said. "And it would cause a move away from the multi-stakeholder model, towards greater governmental control – and at the same time threatens human rights by the introduction of new tracking methods."
Control is another motivation for Beijing's push to enact a centralised digital yuan, saying the currency could be used to monitor citizens and partially evade sanctions similar to those implemented on Russia in light of the Ukraine war.
"Be in no doubt, the Chinese Communist Party is learning the lessons from that conflict," Fleming said.
The "controllable anonymity" of e-CNY and not being reliant on the US-dominated Swift financial messaging system could allow digital yuan transactions to bypass potential Western sanctions, according to Wu Qi, head of Wuxi Institute of Digital Economy.
However, he said, China was seeking to safeguard its monetary sovereignty in developing the digital yuan and had sought to consistently strengthen its regulation against money laundering, terrorist financing and tax avoidance during the e-CNY pilots.
"[Fleming's] statement is biased," Wu said.
In his speech, Fleming also cited the development of the BeiDou satellite system, saying the rival to GPS could be viewed as more than just "sharp-elbowed competition", with many believing China was building a "powerful anti-satellite capability" in hopes of denying other nations access to space in a future conflict.
"In the longer run, control is no substitute for the advantage that comes from empowered citizens, open societies and standards, secure alliances," Fleming said.
"Nonetheless, that paradox of great strength combined with fear is driving China into actions that could represent a huge threat to us all."
He Weiwen, a former economic and commercial counsellor at Chinese consulates in New York and San Francisco, said Fleming should present concrete evidence before jumping to conclusions about China's increasing influence globally via leveraging technologies.
"Mr Fleming, please come up with specific evidence and factual data on when and where, who has expanded what influence and how, and why it is an expansion. And then we'll discuss," he said.